FlyLady tips to help you create routines that stick. How to use the FlyLady system to build habits and routines to help you be more productive and take back control of your home.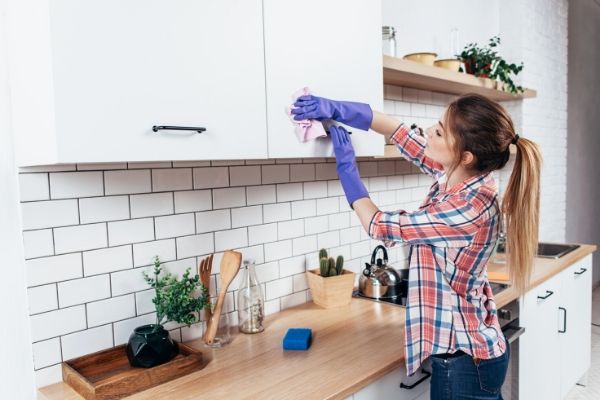 If you need a way to organize your life, the FlyLady system will help you establish routines and habits, declutter, get organized, and stress less about keeping it all together.
But when you first start using the FlyLady method, the entire process of implementing everything can be daunting!
This article will outline the best FlyLady tips for newbies (FlyBabies) and established FlyLady users alike.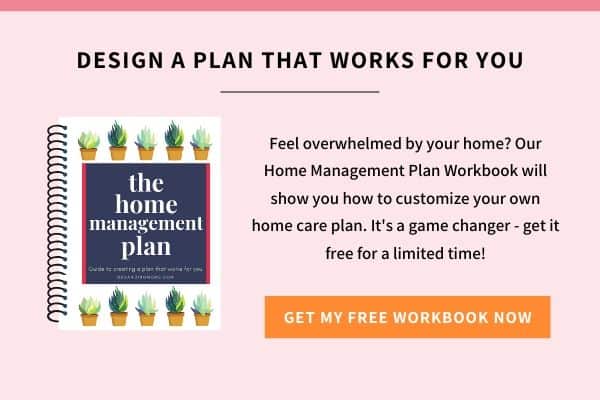 FlyLady Tips
Whether your goal is to totally implement the FlyLady system or some other kind of home management routine, these FlyLady home management tips will help you set realistic expectations, deal with setbacks, and feel more in-control of your life.
Use a timer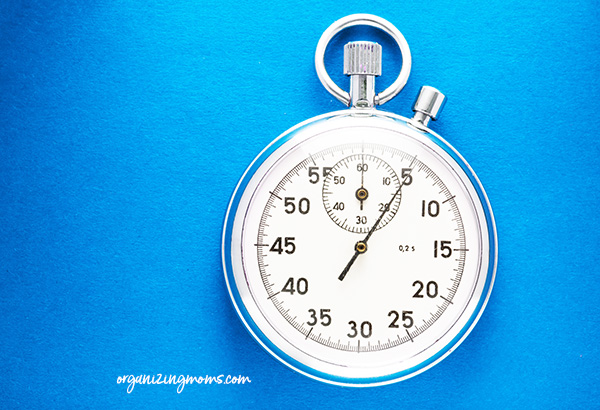 Even the most dreaded tasks can feel more do-able if you know you only have to work at it for 10 or 15 minutes. The FlyLady timer idea has helped thousands of people start making slow and steady progress as they organize their lives.
Read: Declutter and Organize with 10-Minute Tasks
Baby steps
Don't try to implement the whole FlyLady system at once.
As Marla Cilley recommends, build your routines one at a time by taking baby steps.
Once you have a routine established, move on to the next step.
27 Fling Boogie
The idea of walking around your house and throwing out 27 pieces of trash in one fell swoop is so smart.
And effective!
Like the FlyLady timer method mentioned above, a 27 Fling Boogie feels attainable because there's a defined end to your task.
Related: How to declutter with a 27-Fling Boogie!
Shine Your Sink
This is one of the first "babysteps" you'll take when you start FlyLady. It seems silly to focus on just keeping your kitchen sink clean, but when you do, it truly starts to carry over into other areas of your home. A shiny sink is a gift that keeps on giving.
Read: How I Shine My Sink
Use a FlyLady app
The FlyLady app can serve as a virtual FlyLady checklist to keep you on track every day.
I prefer to use the Cozi app because you can also use it to sync calendar information and more with your family.
Go here to download the Cozi app – it's free.
Build a Strong Foundation
Resist the urge to rush through establishing your FlyLady routines.
It takes time to truly create routines and habits, and if you hurry through the process, you will most likely burn out and end up abandoning the whole system.
Take your time and slowly build upon the habits and routines you've already solidified.
Don't move on to working on more advanced concepts like zone cleaning until you've built a solid foundation and worked out any kinks that keep you from sticking with the new routines you want to build.
Related: Why you need a good routine
You may also like: Tips for New Moms of Twins
Learn from Setbacks
If some part of the FlyLady system doesn't work for you, don't be hard on yourself.
Look at it as an opportunity to figure out how to make changes that will make the system do-able for you in your own unique circumstance.
Often, our biggest organizing fails can teach us how to build better systems that end up changing our lives for the better.
Keep going, keep trying, and keep improving your routines so they make your life easier, not harder.
More FlyLady Tips and Tricks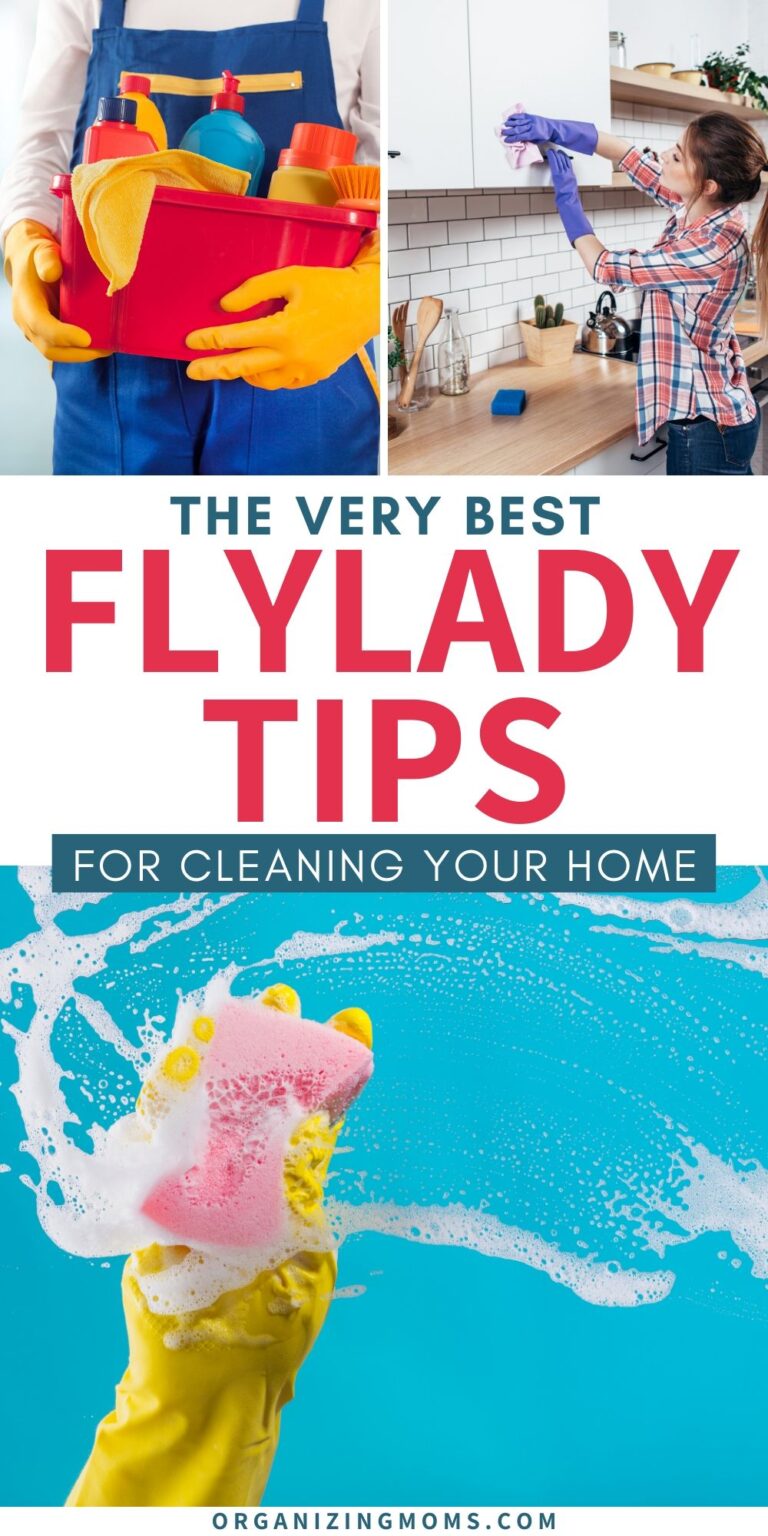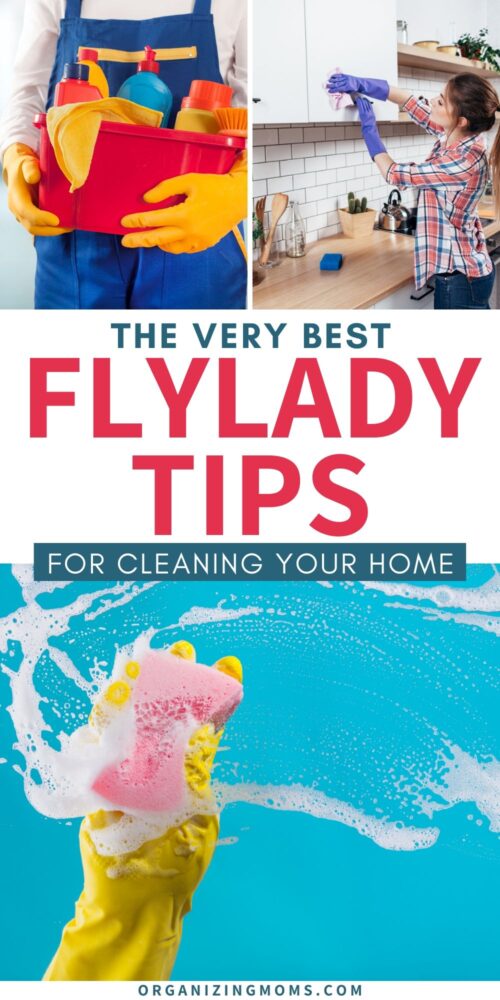 New to this community? Start here, friend!