This post contains affiliate links. I may receive a commission, at no cost to you, when you choose to use the links provided. See the Disclosure Policy for more information.
Are you a mom of twins? A soon-to-be mom of twins? It's been four years since we brought our twin boys home. I've been reflecting on what things were like when they were babies. I had no experience taking care of babies, and I was absolutely clueless as to how I was going to take care of twins.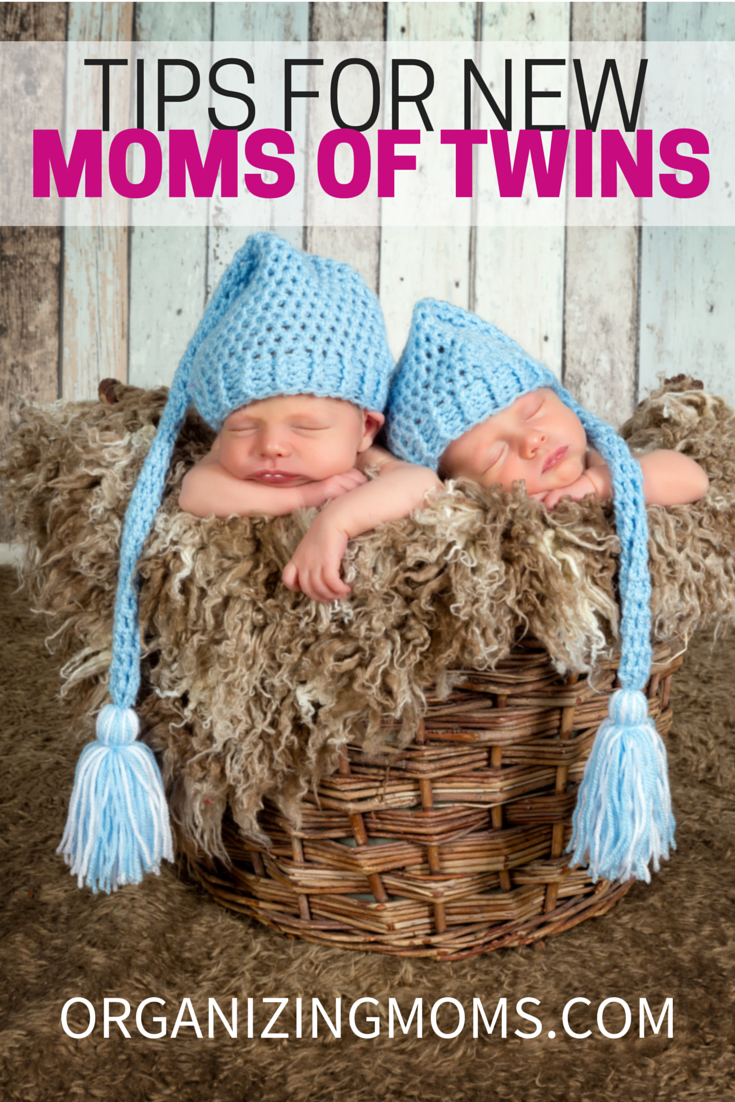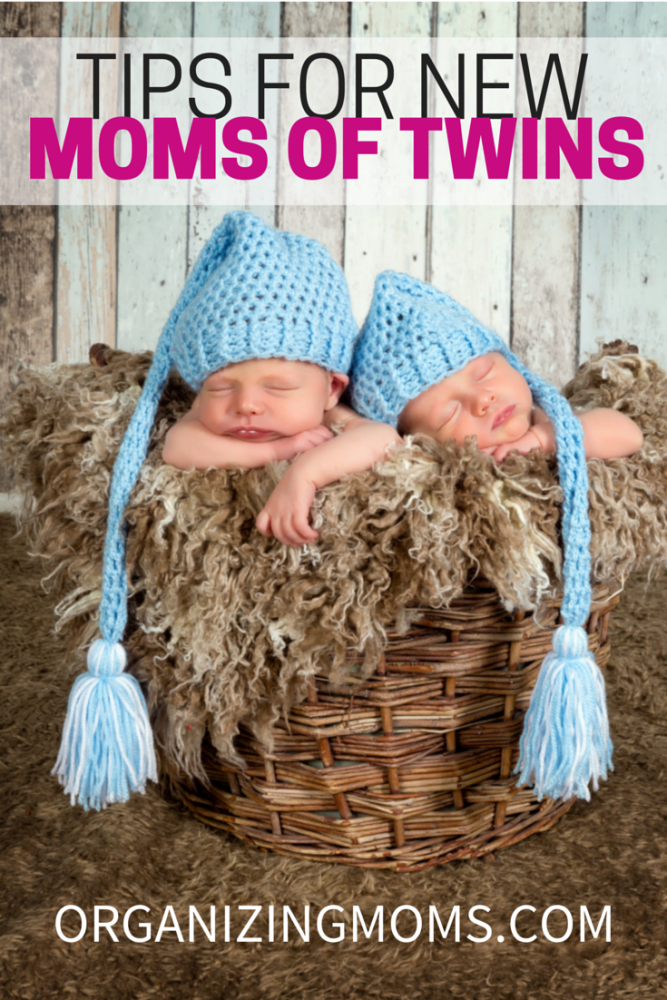 I read parenting books, scanned blogs, went to classes, and try to take in as much as I could to learn how to be a good parent. Those first few months were rough. If it weren't for my mom's help, I don't know how we would have done it.
I tried to do everything the "right" way and found out that what was "right" for us may not necessarily be the "right" that I was hearing about. A big part of my job as a mother would be to figure out what works for our family.
Once our boys started sleeping through the night, it got easier. I was starting to get sleep too, and I was thinking a little more clearly. I started to separate the noise from reality, and found solutions that worked for our boys, my husband, and me.
For those of you who are new to parenting twins, here are some tips to simplify your journey. These are the things I wish I would've known about as a new mom to twins.
Tips for New Moms of Twins
1. Trust your instincts. They are there to help you and guide you. Every time I listen to my instincts I'm so glad that I did. Every time I go against my parenting instincts, I regret it. Without fail.
2. Become a master of logistics. Taking care of twins takes organization and planning. Ask other moms what they did to get ideas. Pick and choose which advice you want to take.
3. Celebrate your wins. Making it to a pediatrician appointment with everyone and everything you need is a huge accomplishment when your twins are babies. If you make it through some of those new baby appointments, and you will, it's cause for major celebration.
4. Do things the easy way sometimes. You have a lot on your plate. It's okay to use a paper plate so you don't have to wash dishes. Order pizzas, use disposable diapers, and don't sweat the small stuff. There'll be plenty of time to do things the hard way when you are ready.
5. Breastfeeding is your choice. Do not let anyone make you feel guilty about choosing not to breast-feed. Don't let anyone make you feel bad about choosing to breast-feed. Don't let anyone make you feel less than adequate if you choose to do a combination of breast-feeding pumping and bottles. You know what's best for you and your babies. If that happens to be breast-feeding, that's great. If not, that's really okay too.
6. Don't be too hard on the parents who are trying to get you to follow their parenting philosophy in an over-the-top, annoying way. Sometimes, parents that adhere to a strict parenting philosophy do so because they aren't completely confident. And really who is completely confident in their own parenting? Having a philosophy gives your rules and parameters. It can be very comforting. Using a philosophy is a tool to bully other parents into thinking they're not doing a good job reveals a lack of self-confidence. Try to give them a break, because they are struggling just like everyone else. They just don't want to admit it.
7. Get ready for the invasive questions and suggestions for improvement. Complete strangers will ask you all kinds of weird questions about your pregnancy, whether or not you did fertility treatments, and if your twins are identical. Even if they are boy-girl twins. They will tell you that you have your hands full, and they're glad they're not you. They usually mean well, even though they are being totally rude. Smile, nod, and promptly forget what they said.
8. Get a good stroller that fits through double doors. It's your ticket out of the house.
9. Order stuff online. Constantly going to the store for supplies gets old really fast. Amazon carries just about everything. If they don't have it drugstore.com or diapers.com does.
10. Find a mother's helper. A responsible teen or tween who wants to babysit is ideal. They can come to your house after school to help you during the beginning of the dreaded witching hours. See if there are any neighbors who have older children who could help out. A mother's helper can play with the babies while you get things done in the house. Or they can help you do things like fold laundry or clean bottles. They gain experience, and make some spending money. And frankly, sometimes it's nice to have the company. Even if it's the company of a 12-year-old.
11. Learn About Sleep Training. When my boys were babies, I think I read every book about sleep training under the sun. I really wish I would have had Nina Garcia's book, "How to Sleep Train Twins: The Ultimate Guide." Nina is mom to twins who went through the whole sleep training process herself. There's something helpful for everyone in her book.