Find out how hiring a mother's helper can boost your happiness and lower your stress. Everything you need to know about how a mother's helper can help you with childcare and home management.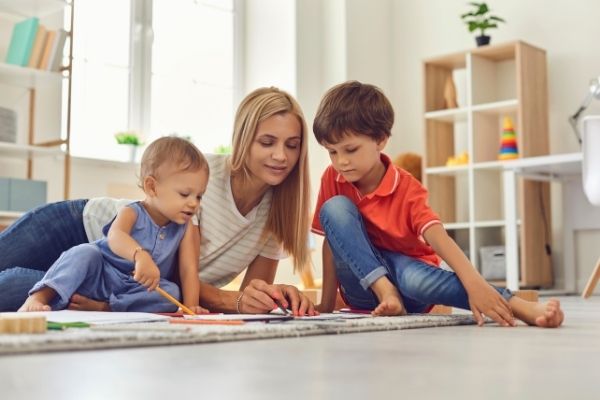 Mother's Helper: Everything You Need to Know
Overwhelmed, stressed, exhausted, or just in need of another set of hands? You should consider hiring a mommy's helper!
When my children were younger, we had a mother's helper come to our house a few times a week, and it made such a huge difference in my life.
In this article, you'll find out how a mother's helper can lower your stress, and give you a much-needed break.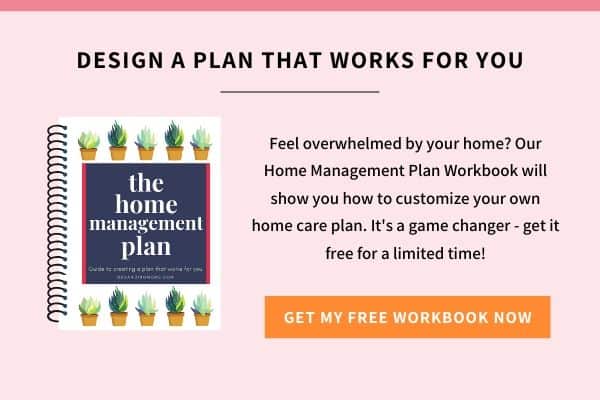 All About Mother's Helpers
What is a Mother's Helper?
A mother's helper is someone who comes to your home to help you with all things childcare-related. They are an "extra set of hands" that help with childcare while one or both parents are still in the house.
Traditionally, mommy's helpers are "babysitters in training," and they may be just a little too young for full-on babysitting jobs.
But mother's helpers can be any age – in fact sometimes it's nice to have someone with a lot of parenting experience.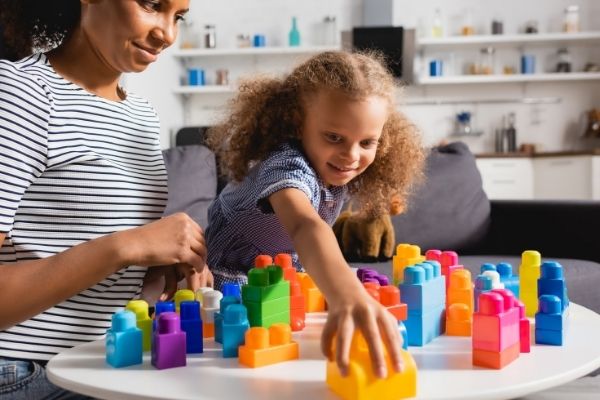 What Does a Mother's Helper Do?
You get to decide what your mother's helper will do, but it's always a good idea to talk about the range of different responsibilities before s/he starts the job.
Here are some tasks mother's helpers can help with:
Playing with the kids – This is the most traditional role for mommy's helpers. It gives them valuable childcare experience, and frees you up to do other things while the kids are busy.
Preparing snacks or meals for kids
Mixing formula/making bottles
Making baby food
Folding children's laundry, putting clothes away, etc.
Sanitizing toys, play areas
Doing craft projects
Bathing the kids
Helping with your home management tasks
Take kids outside to play, on walks around the neighborhood
Help older children with homework
The first time I had a mother's helper, I was recovering from surgery, and I wasn't supposed to lift anything heavy for six weeks. My 18-month old twins were considered too heavy for me to lift, so my mother's helper did a lot of helping me carry the kids up and down stairs, lifting them into their cribs or playpens, etc.
If you have a specific need, communicate that to your mother's helper so s/he knows what to expect.
If your mother's helper is a young tween or teen, it's also helpful to communicate with their parents so they understand what type of work their child will be doing while at your house.
Related: How to Be an Organized Mom: Simple Habits
7 Ways a Mother's Helper Can Boost Your Happiness and Lower Your Stress
You get a break. If you're emotionally exhausted, burnt out, or just need some rest, knowing that help is coming is the BEST feeling.
A fresh face in the house is good for everyone. If you're spending 24/7 with your family, having a fresh personality come into the home is such a gift! It changes the dynamic of how everyone interacts. Find a mother's helper that your children love, and when they arrive, your day can go from bad to amazing in an instant.
Conversation. Miss talking to adults? Even the youngest mother's helpers can carry on a conversation, giving you the chance to talk to another human who understands everything you're saying. Contact with the outside world is so refreshing!
Energy. A mother's helper brings a new energy to your family! While you may not want to play endless games of hide and seek, a mother's helper has the energy and enthusiasm to play with your kids like an older sibling would.
A productivity boost. A mother's helper is an extra set of hands. While they play with the kids, you can work on other things that you normally couldn't get to when the kids are awake.
See your life from a different perspective. One of my favorite things about having a mother's helper was talking with them about my children. They often noticed things that I didn't. It's fun to see someone else build a relationship with your child, and give you insight as to the things your kids do when you're not right there to witness it!
Time for self-care. Motherhood is exhausting. Use the time when your mother's helper is in the house to do things that build you up. Read a book, take a nap, take a long shower. Do something to take care of your own needs for a while, instead of tending to everyone else.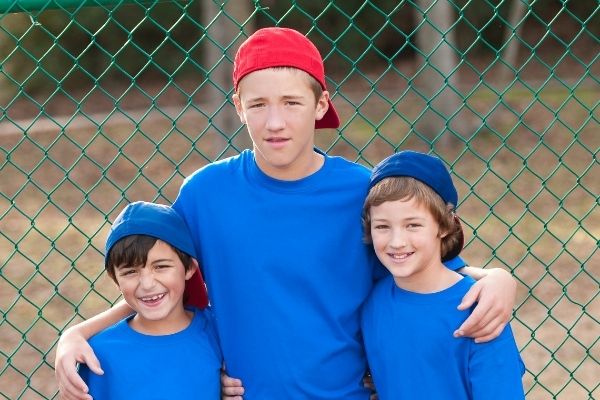 Mommy Helper Job Description
Once you've decided to hire a mother's helper, make a list of things you need help with.
If you're not sure what to have them do, make a list of 3-4 things to start out with. It could be something as simple as this:
Playing with kids
Picking up toys as they're playing
Giving kids a snack at 3 pm
Sweeping up kitchen floor after snack
Explain to your mother's helper that you will give them more responsibilities as they learn how your family operates.
When you first hire your mother's helper, you'll be doing a lot of training to help them know how to do things.
It's better to be specific, and tell your them how you'd like things done.
Also make a list of things that you don't want them to do as a way of setting boundaries and expectations. Here are some guidelines you might want to use.
No scrolling on cell phone, texting with friends
No screens for kids – if screens are allowed, what types or programs are ok, for how long, etc.
Let them know which areas of the house are off-limits
Guidelines for answering the door, phone, etc.
Time limits for outside play
If your children will be napping while your mother's helper is at the house, be sure to provide them with a list of things to work on while the children sleep.
Related: Tips for New Moms of Twins
How to Find a Mother's Helper
So, where do you find people who are looking for mother's helper jobs?
My best mother's helpers have been children of my friends, and neighbors.
I'm a big fan of having someone from the neighborhood work as a mother's helper.
That way, you don't have to worry about picking them up/dropping them off. And you can easily communicate with their parents if need be.
Mother's helpers often grow up to be fantastic babysitters, and having an awesome babysitter that lives down the street will be a huge bonus for years to come.
If you'd prefer a more mature mother's helper, care.com is a great place to find mother's helpers with more experience.
Mother's Helper Rates
The best way to find out how much to pay a mother's helper is to ask around to see what the local rate is.
If you're talking to a potential helper's parent, ask them how much you should pay their child.
Mother's helpers typically make less than a full-fledged babysitter.
Related: How to Simplify Your Life with Grocery Pickup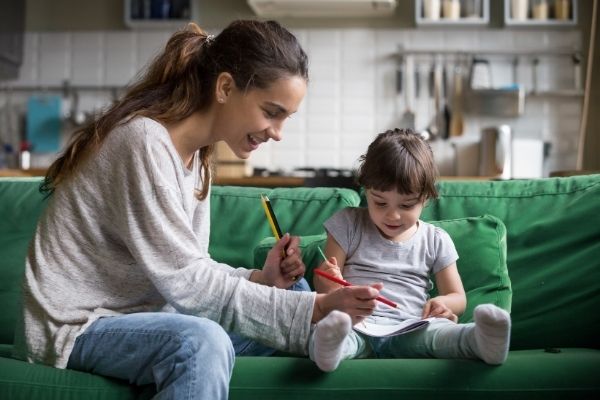 Interview and Trial Period
Before you hire a mother's helper for the long term, invite them over to do an interview with you at the house if you know them already.
(If you don't know the caregiver already, do a phone interview first to help weed out candidates who aren't a good fit.)
Talk to them about your expectations, and what you'd like them to do.
Tell them how you normally handle discipline in your home, and ask them to stay consistent with your methods.
Ask them about their experience, and whether they think they'll be able to do the things you're asking of them.
If they agree to your terms, let them do a paid trial run that same day to see if the job is a good fit for them.
Give them specific instructions, and then leave the room and see what happens!
If your child cries, how do they handle it?
How do they talk to your children? Do they pay attention to the kids the whole time, or are they constantly checking their cell phones?
Even if everything doesn't go perfectly, does it still seem like a good fit? If it's your child's first time with another caregiver, there will likely be pushback. Watch how the mother's helper handles the situation, and give them guidance as needed.
Let Go of Perfection: How to Have Realistic Expectations
Will your mother's helper do things exactly the same way that you would? No.
But exposing your children to different people helps them be more flexible, and even gets them ready to work with other caregivers or teachers in preschool or daycare.
And working with a mother's helper to build their skills is rewarding in and of itself. It gives you more insight into the importance of the work you're doing as a parent, and helps someone else develop and grow.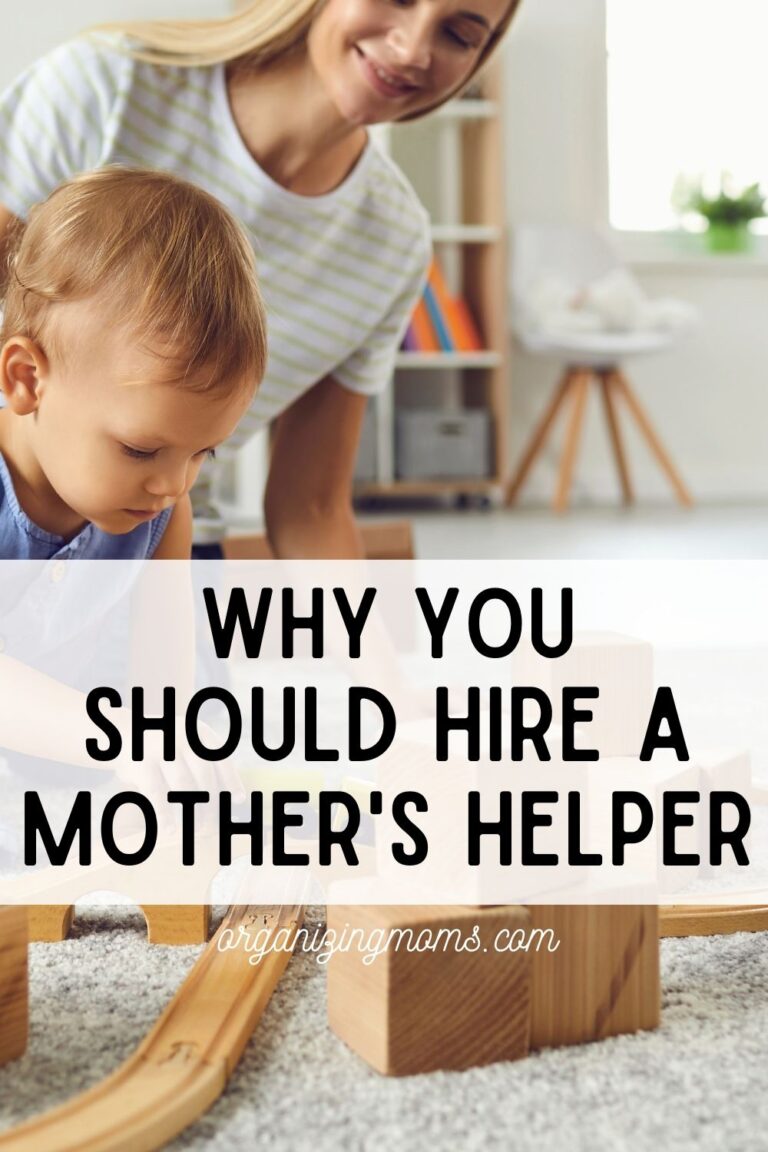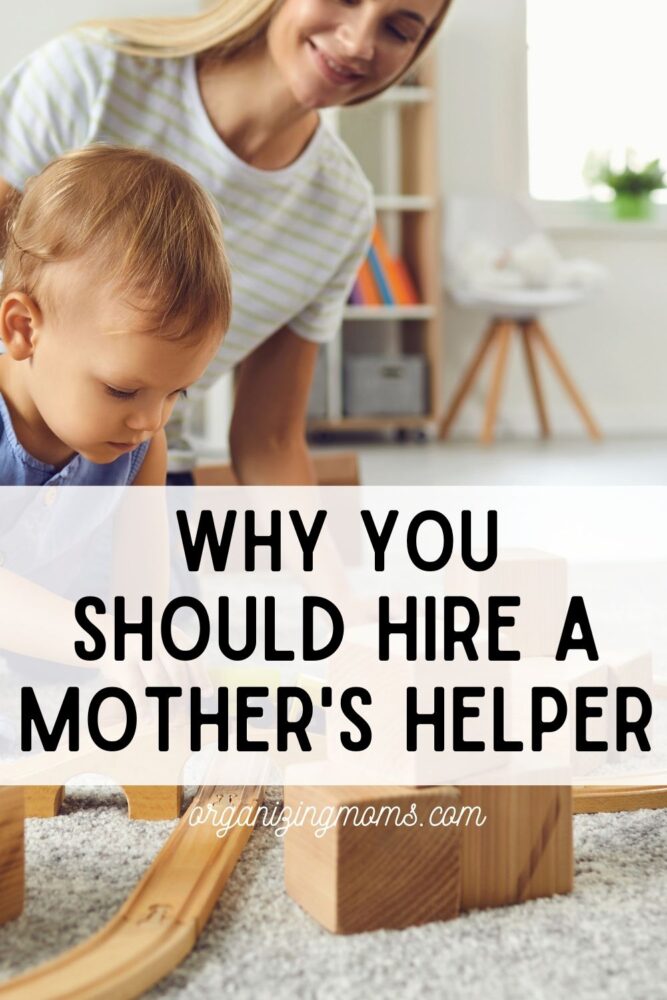 New to this community? Start here, friend!