How to use pantry organization baskets to make your pantry ultra-efficient. Smart pantry organization ideas you won't want to miss.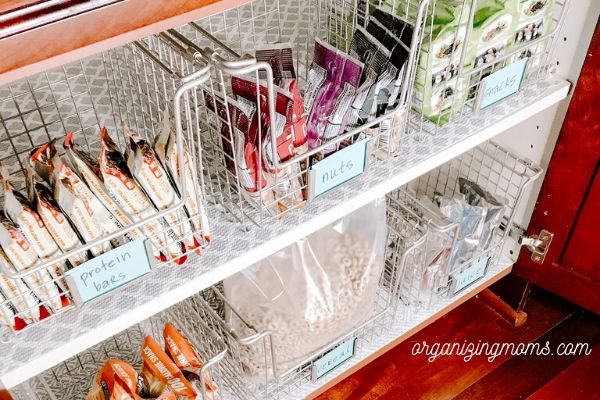 Having an organized pantry is a great way to ensure you are utilizing all the items you have stocked.
From dry pasta to canned goods, you can use baskets to organize it all.
Check out the storage baskets below that will help you get your pantry organized!
Pantry Organization Baskets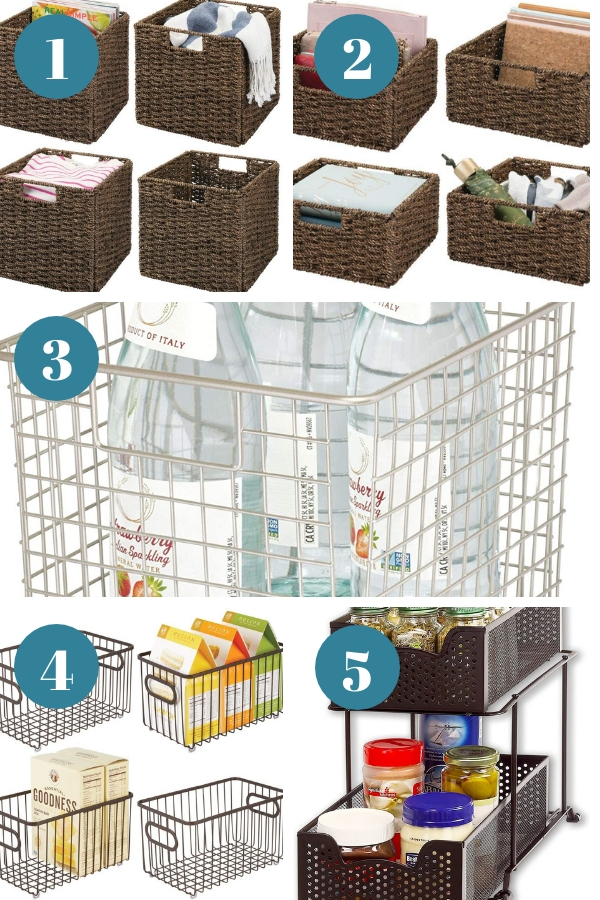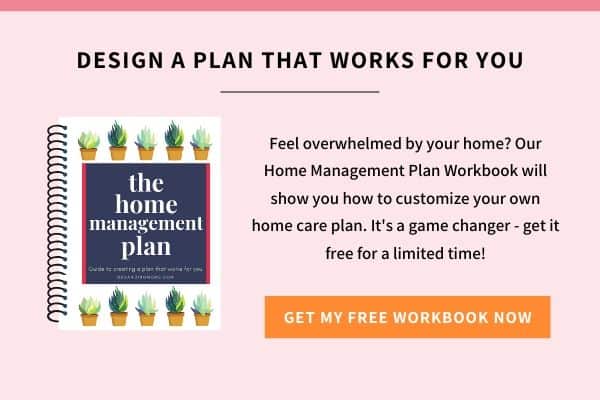 Woven Seagrass Baskets | Here you have a really nice sized basket that is great for putting on the floor to tuck items in. Or if your shelving is big enough use this to toss in snacks and more.
Small Seagrass Baskets | You have a matching set that is smaller in size. These are great for tossing in items like applesauce, snack bars, and smaller items you want to keep contained.
Pantry Organization Wire Baskets | What I love about these baskets is that it is easy to see exactly what you have stored. Whether you store drinks, juices, boxed goods, you can see exactly what is inside. Related: Cute + Practical Pantry Organization with Baskets – see how I used baskets to organize my pantry
Farmhouse Baskets | If the farmhouse style is the look you want, these wire baskets are awesome. I love how they are metal so they will stand up really well and not break over time.
2 Tier Baskets | If you have a larger space you might want to utilize it with a 2-tier basket. I love how this is a great way to maximize larger shelves and gain essentially extra space for storage.


More of the Best Baskets for Pantry Organization

Open Weave Baskets | Another great option for smaller areas. Plus what is nice about these baskets is there is a label in the front already to write what you put inside.
Plastic Bins | If you want something that you can easily wipe out if it gets dirty, these are great. Plus they are clear so you can use for easy access. These are great for kids so they don't rummage through every basket they can see exactly what is inside each.
Containers with Lids | Here is a great idea for you if you want something with a lid. These are stackable and can be used in your fridge, pantry and more.
Wall Mounted Baskets | Great to hang on your pantry door or wall. Great for some produce like onions, garlic, potatoes, etc. These are nice to have and use minimal space.
Pantry Storage Baskets | Needing something on a budget? These plastic baskets are great for when you want to keep things organized on a budget. Add a label and you're all set.
Pantry Storage Baskets with Labels

For baskets that aren't see-through, you'll want to use a label so everyone knows what's inside the basket.
Some wire baskets are made to hold labels (like this one).
But if your baskets don't have labels, you can easily make DIY Pantry Labels with items you probably already have around the house.
More Related to Pantry Storage Baskets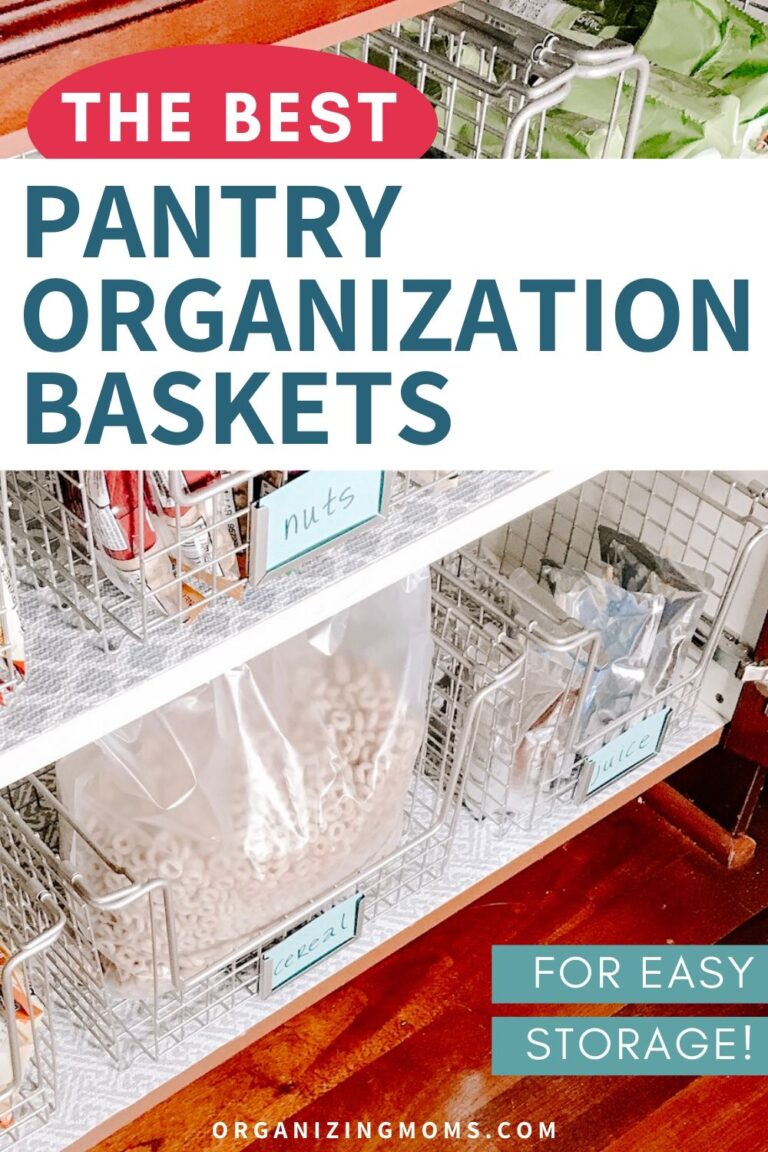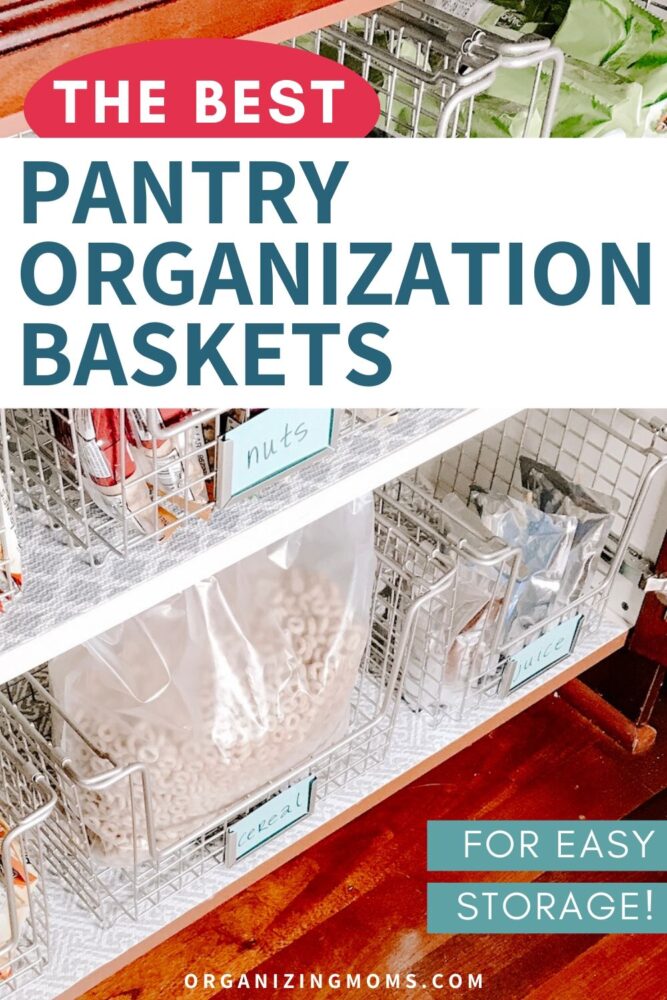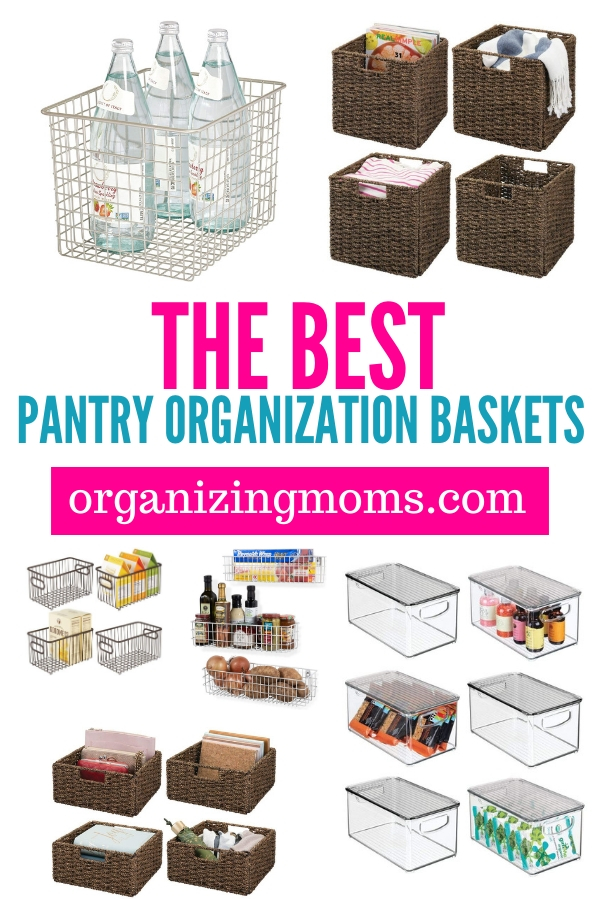 New to this community? Start here, friend!