Do you spend a good portion of your weekends paying bills and monitoring your finances? While it's important to keep your finances current, it takes a lot of time. To get some of that time back, you can automate your finances.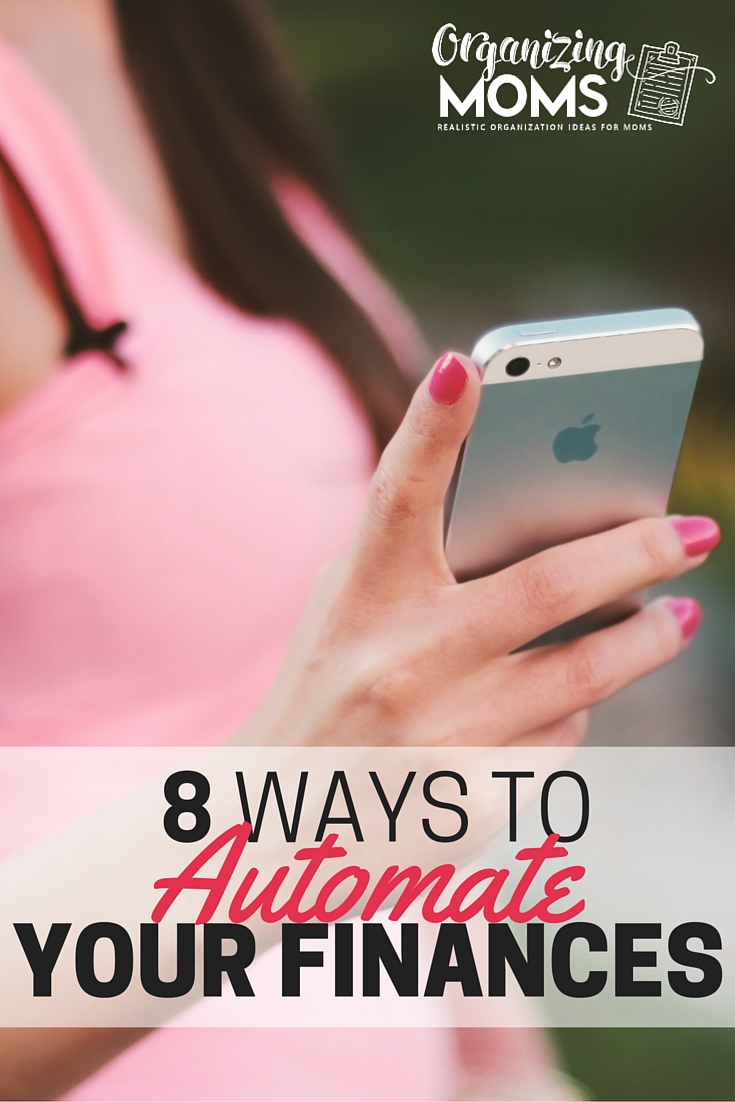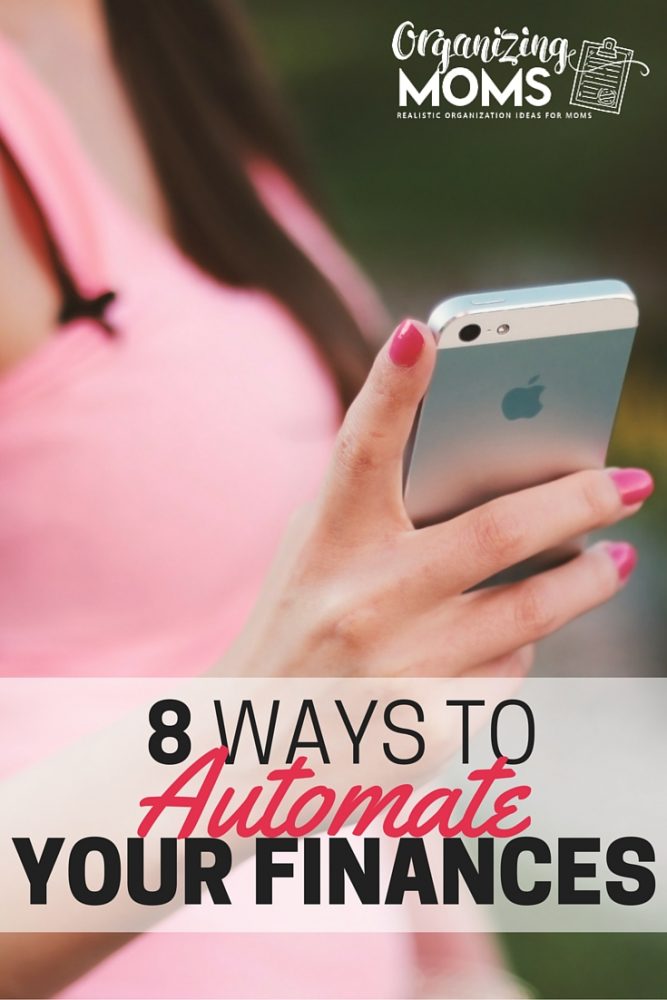 8 Ways to Automate Your Finances
Set up direct deposit. If you haven't already done this, ask your employer to automatically deposit  your paycheck into your bank account. A lot of times, this will mean that you'll receive your money a bit sooner than you would if you were waiting to deposit a paper check. Don't forget to do this with any smaller sources of income you might have too!
Set up automatic payments. Do you have regular payments that you know you'll have to make every month? Put those on auto-pilot! Many companies will allow you to set up automatic payments with them. If not, your bank might be able to automatically send a payment at a certain time each month. We use our bank's bill payment service to send tuition and rent payments each month.
Set up automatic minimum payment on all of your credit cards. Do this even if you don't carry a balance. That way if you forget to make a payment (of if you can't make it because of some type of a crisis), you won't have to worry about late fees.
Automatically fund your investments. Figure out how much you want to invest each month, and work with your bank or investment company to automatically fund your investment accounts.
Automatically fund your savings. Just like with investments, you can set up an automatic transfer to your savings. When the transfers happen automatically, they're more likely to actually happen!
Set up alerts. Want to know if your checking account goes below a certain level? Set up an alert to be notified if that happens. Many banks will send you a text message or an automated call. You can set up alerts for bank accounts, credit cards, and more. I recommend setting up as many alerts as possible to be on the safe side.
Consider using a password protection service like 1Password or LastPass. That way, you can create more-secure passwords for your accounts, and you don't have to remember them all! If you're using a password protection service, once you're logged into your secure account, your passwords will be filled in for you automatically. It's a huge time saver, and it's a great way to keep your accounts more secure.
Save when the price drops on your Amazon purchases. Use a service like Paribus to monitor the prices of your Amazon purchases. If a qualified purchase drops in price, you'll get a percentage of that money back, and you don't have to do a thing to make it happen once your free account is set up.
Setting up the automation of your different accounts can take a lot of time, but it will save you a lot of time and energy in the future. Plus, you don't have to worry as much about your accounts being compromised, or forgetting to pay a bill.
How do you automate your finances?
New to this community? Start here, friend!