Take maximum advantage of your Instant Pot. 10 incredible ways you should be using your Instant Pot.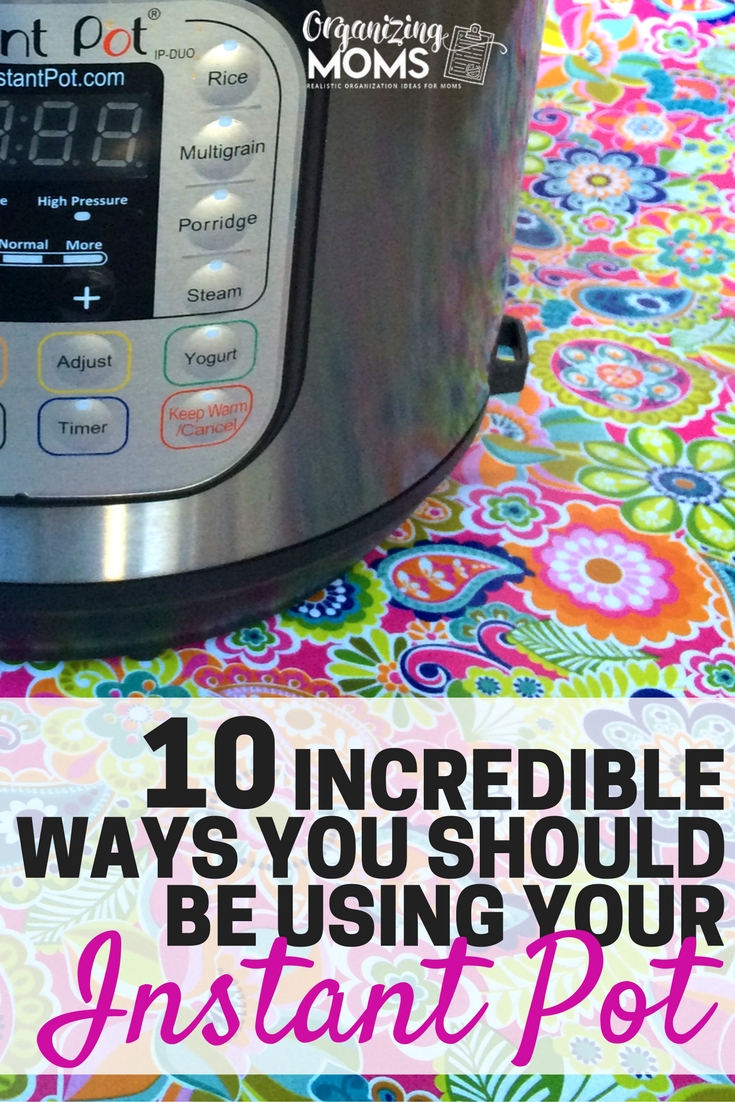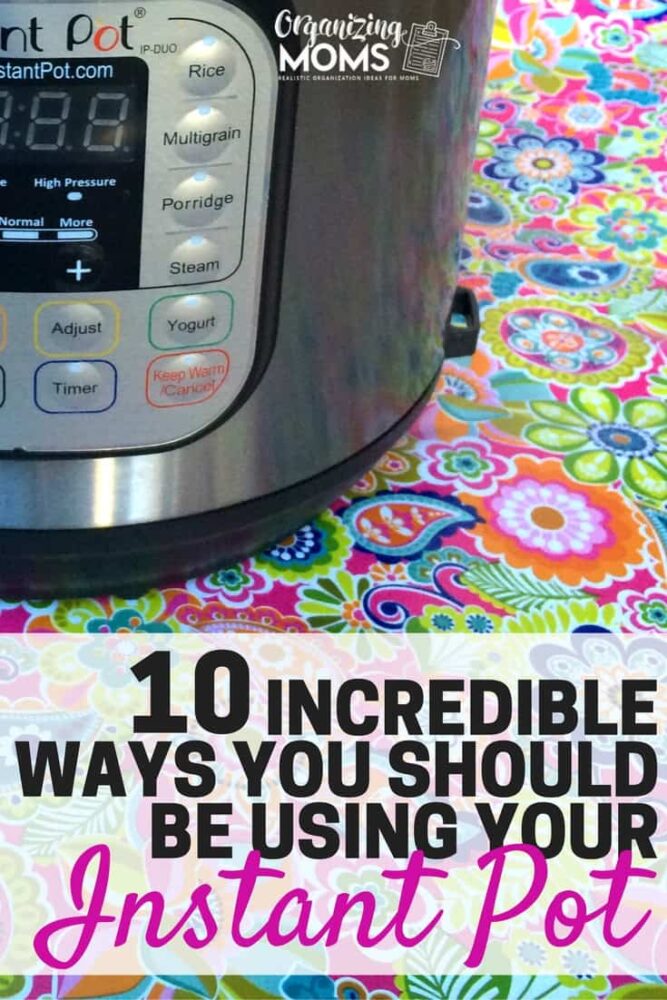 Have you wondered if an Instant Pot would be worth the investment for you?
For most people, cooking with a pressure cooker can be a little intimidating.
But, if you're looking for ways to simplify food prep, learning to work with an Instant Pot can be incredibly helpful.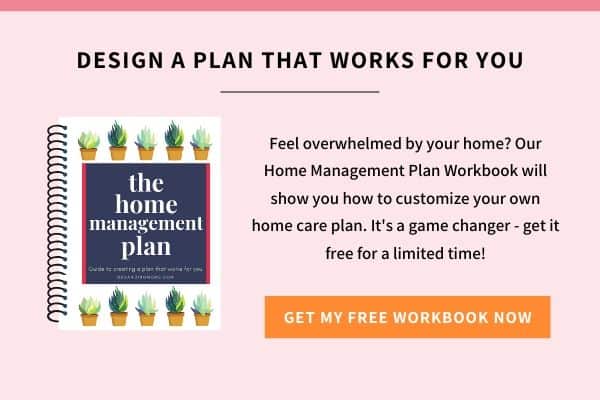 Get Your Recipe Cheat Sheet!

Some of my favorite pressure cooker recipes are the basics that save me time and money. I got tired of always fumbling around and looking for instructions on how to cook staples like hard boiled eggs, frozen chicken, and baked potatoes.
So, I made a free cheat sheet that you can download, print, and keep in your kitchen to have handy the next time you need to remember a "recipe."

10+ Incredible Ways You Should Be Using Your Instant Pot
Make PERFECT Hard-Boiled Eggs – I've always had trouble peeling hard-boiled eggs, and I'm pretty sure I've tried all of the "tricks" out there. Hard-boiled eggs made in the pressure cooker are easy to peel, and it didn't take much longer to cook them than if I would have cooked them on the stove. Here's the recipe I used.
Cook frozen vegetables for side dishes. This Instant Pot frozen broccoli tutorial is totally hands off and super fast.
Cook Frozen Chicken Breasts in an Hour – Am I the only one that forgets to thaw meat? Here's instructions on how to cook up some dinner-worthy chicken breasts, even if they're coming straight from the freezer.
Make Kid-Friendly Instant Pot Recipes and save tons of time in the kitchen!
Make Your Own Yogurt – If you've ever tried to make your own yogurt, you know it's a process! Many Instant Pots come with a Yogurt function, which means you can save time and money by making your own yogurt at home. Making yogurt in a pressure cooker is much simpler, and you control the ingredients.
Use it As a Slow Cooker – Need to set it and forget it? Instant Pots have a slow cooker function that will allow you to cook a meal just like you would in a crockpot. I haven't gotten rid of my slow cooker yet, but the next time the ceramic crock cracks, I'm not replacing it!
Use it As A Rice Cooker – Here's my favorite recipe for cooking brown rice. Our rice cooker pot has a Teflon lining, which kind of scares me. From now on I'll be using the Instant Pot instead since it's made out of stainless steel.
Use it to Cook Dried Beans – Save money and time by cooking your own beans in your pressure cooker. When you cook the beans yourself, you can avoid the BPA that's in the lining of many cans. Plus, it's so much cheaper to buy dried beans!
Make Tomato Sauce – You control the ingredients! Click here to see video instructions.
Cook One Pot Meals – Here's an easy chicken coconut curry recipe your family will love. You'll wash fewer dishes too!
Make Broth – Another way to save money and control ingredients. Here's how to do it.
Make a Chocolate Cake – Because…why not?! Here's the how-to.
Looking for healthy dinner ideas? Here's some delicious, Whole 30 compliant pressure cooker recipes that are great – even when you're not following a specific eating plan!
Need Instant Pot recipe ideas for chicken? Look at these easy, yummy chicken recipes.
Even after reading the instructions, I was nervous about using my Instant Pot when I first got it. Watching You Tube videos about how to use it really helped me feel more comfortable.
One of my favorite resources for using the Instant Pot is the Instant Pot School course. It's a FREE course that will teach you how to safely use your Instant Pot so you don't have to be afraid of it any more!
Go here to enroll in Instant Pot School for free and get 4 video lessons with PDFs, 4 easy assignments to get you cooking, and an Instant Pot meal plan you can start using right away.
Related: How to Deep Clean Your Instant Pot
Some Things That Made Using My Instant Pot Easier
Instant Pot DUO60 6 Qt 7-in-1 Multi-Use Programmable Pressure Cooker, Slow Cooker, Rice Cooker, Steamer, Sauté, Yogurt Maker and Warmer (Packaging May Vary)
Genuine Instant Pot Sealing Ring 2-Pack – 6 Quart Red/Blue
Genuine Instant Pot Tempered Glass lid, Clear – 9 in. (23 cm) – 6 Quart
Silicone Lid Cover for Inner Pot 6 Quart – Fits Instant Pot DUO60 LUX60 Ultra (Mint)
Genuine Instant Pot Stainless Steel Inner Cooking Pot – 6 Quart
Stack N' Cook – Stackable Stainless Steel Pressure Cooker Steamer Insert Pans with Sling – Instant Pot in Pot Accessories – Food Steamer for Cooking – Two Interchangeable Lids Included
Want to see which pressure cooker I purchased? Here's my Instant Pot on Amazon.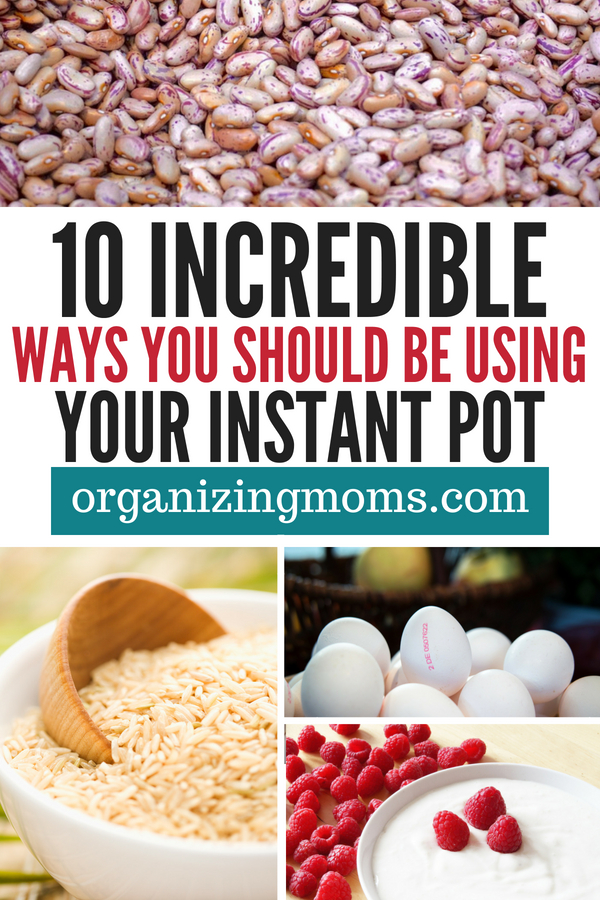 Is the Instant Pot Worth the Expense?
Now that I've had my pressure cooker for almost three years, the newness has worn off. I don't make as many complicated recipes with it any more (mainly because I'm not making complicated recipes in general), but I've found that I always turn to my Instant Pot to cook the following things:
Hard boiled eggs. We eat eggs all the time, and using the Instant Pot to cook them is the easiest, most-effective way to cook them.
Corn on the cob. Whether you're having a cookout, or just making corn on the cob for a regular meal, this method of cooking it is wonderfully hands off!
Rice. I buy big bulk bags of rice and cook up a batch every couple of weeks. We use the rice for side dishes and stir fries.
Leftovers soup. It's SO easy to throw together a delicious soup using your Instant Pot. I use leftover veggies, protein, spices, and some broth to put together last-minute dinners.
Given that I use our pressure cooker regularly for the above items, as well as for other recipes I like to try out, I'd say it's definitely been worth the cost for us.
Just making leftovers soup alone has saved us from going out to eat more than a dozen times, which covers the cost of it several times over!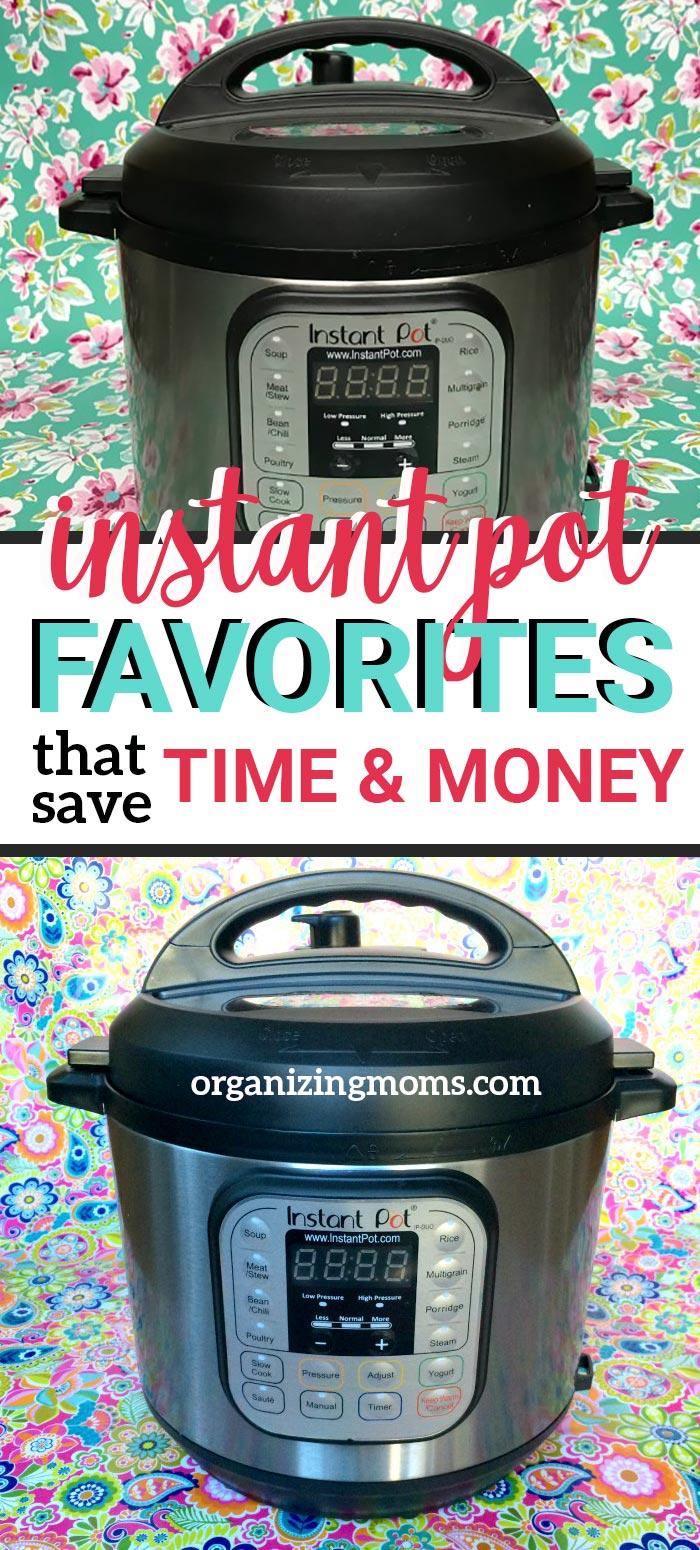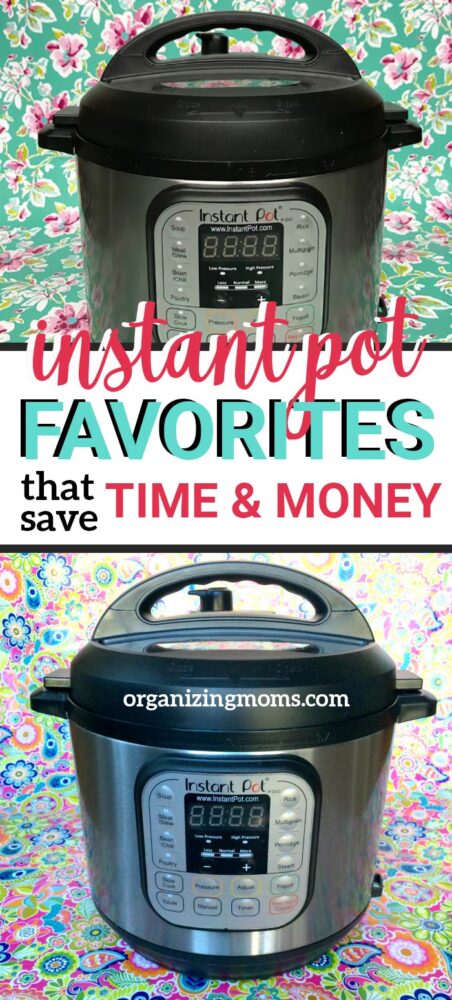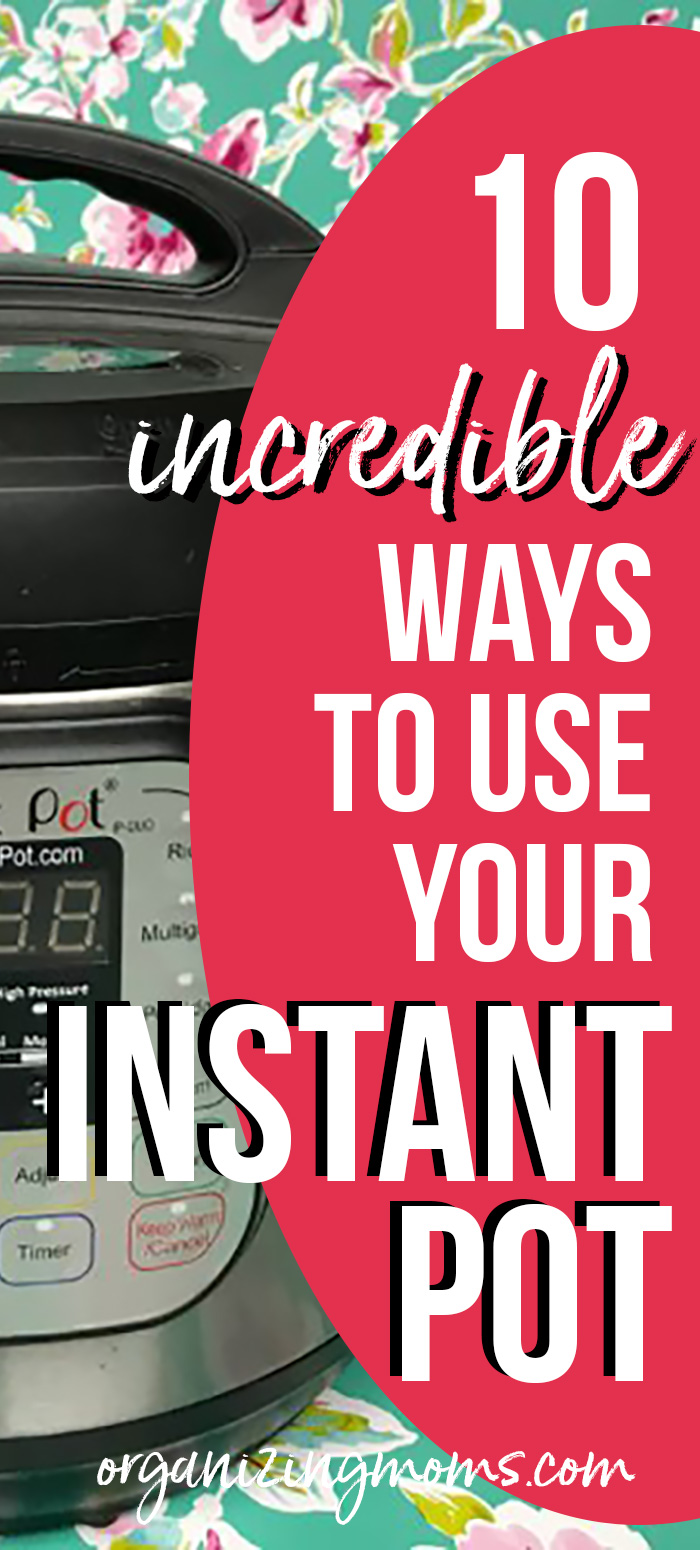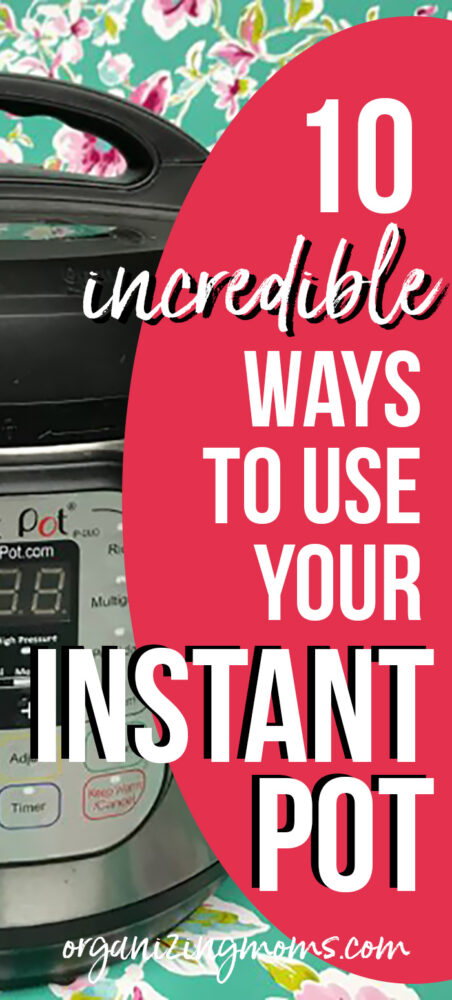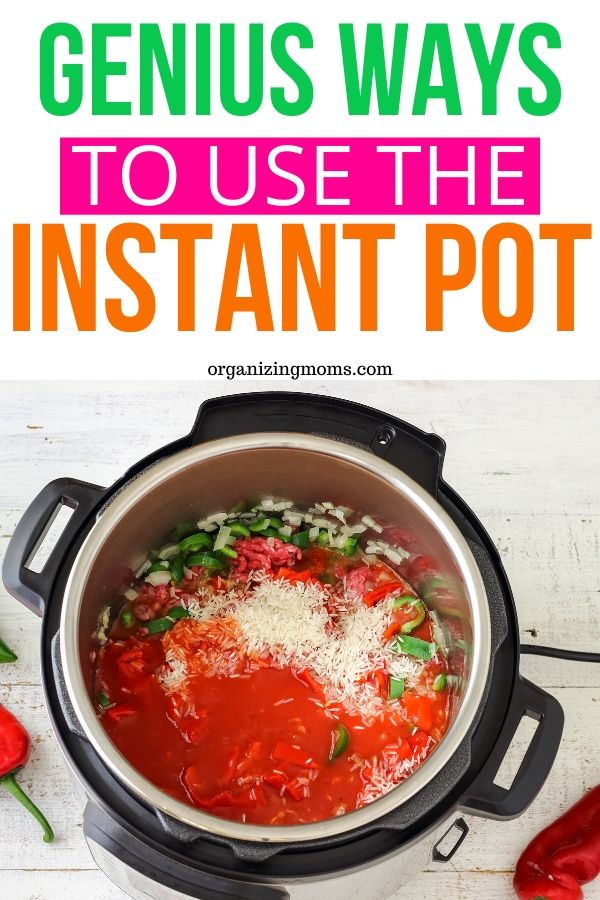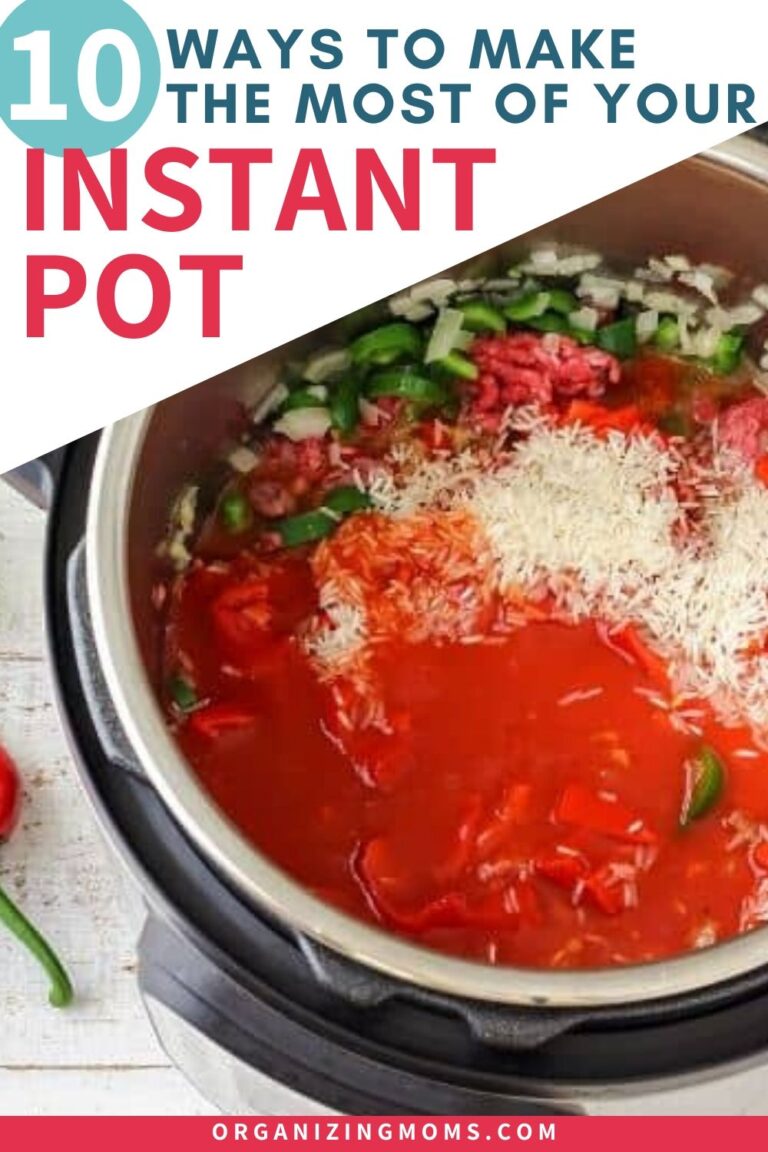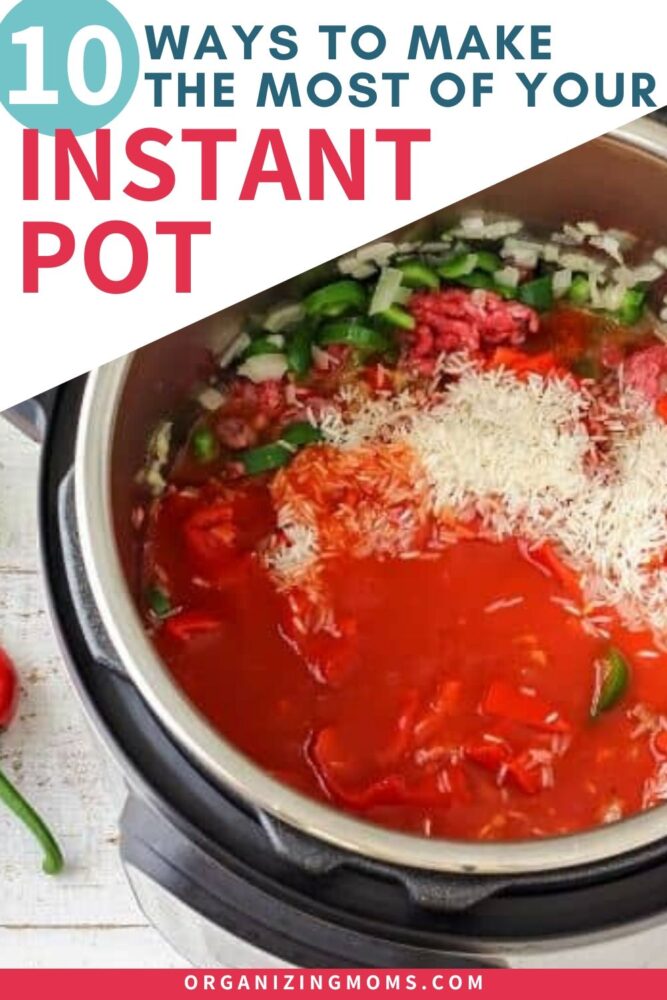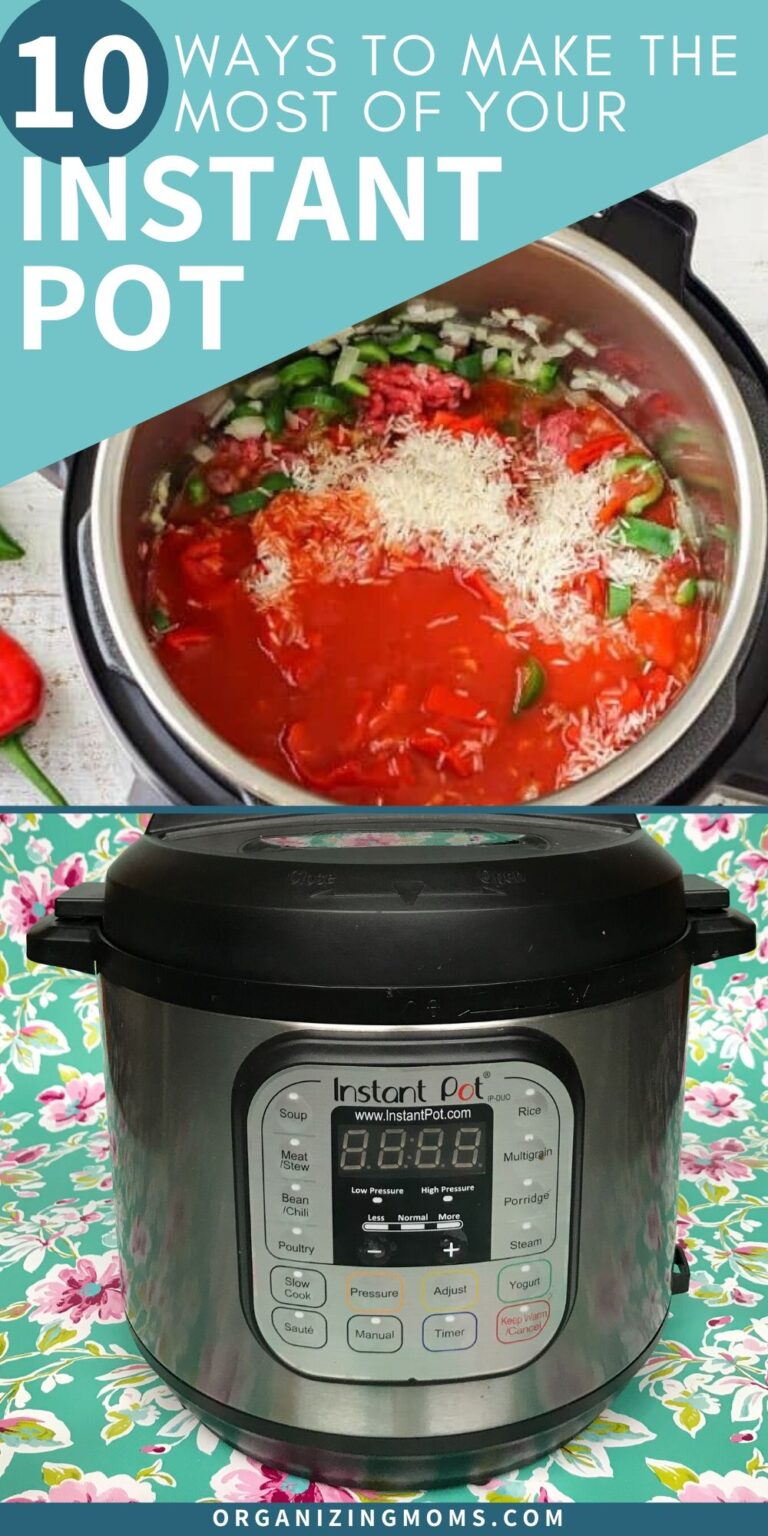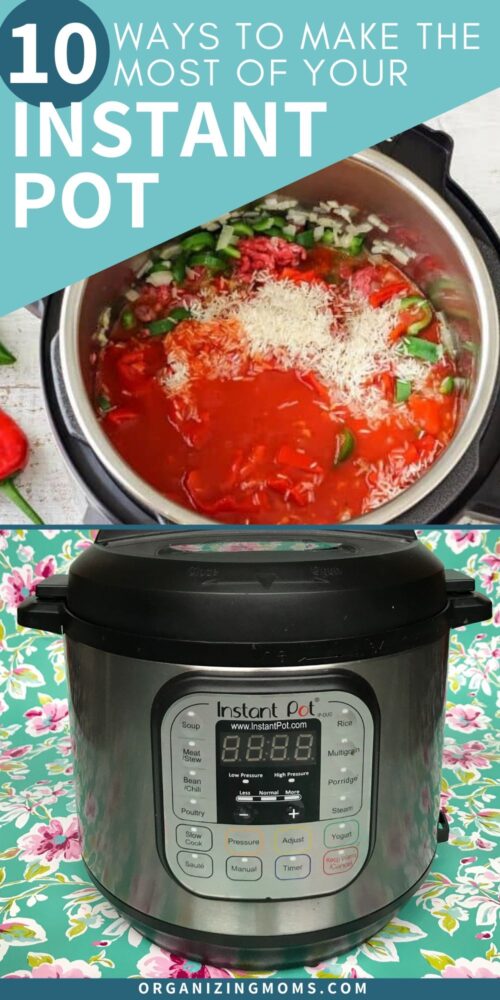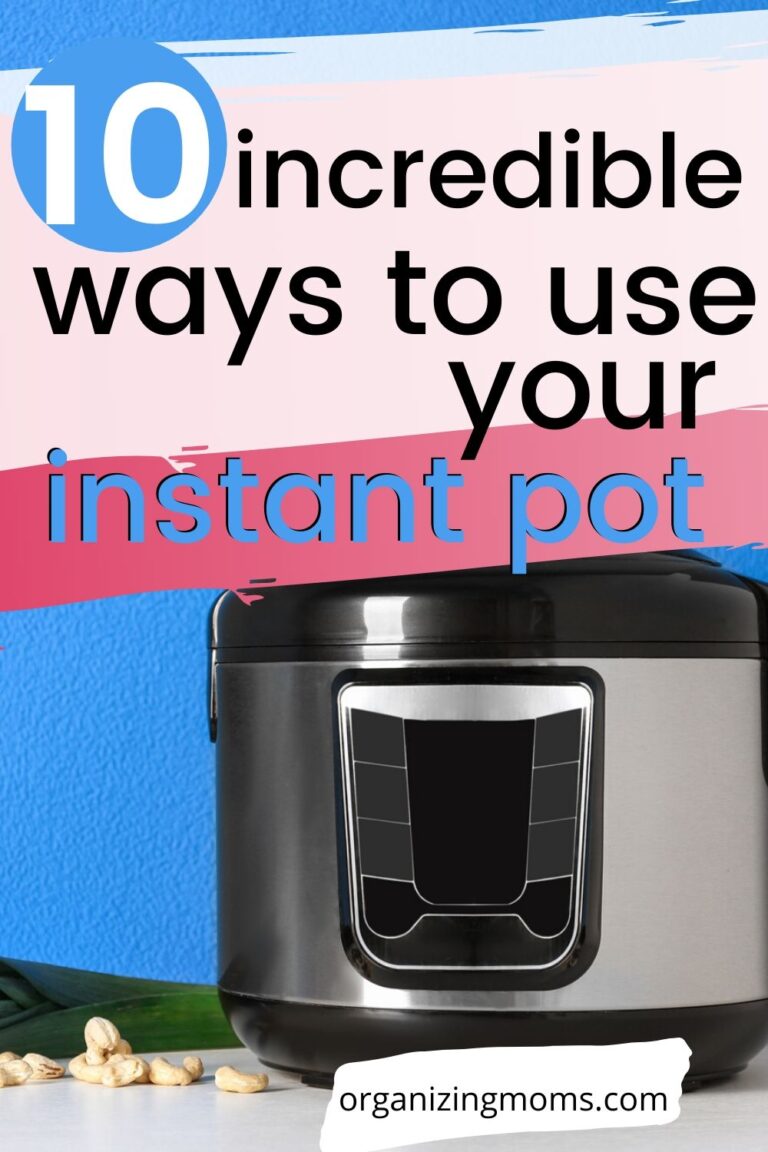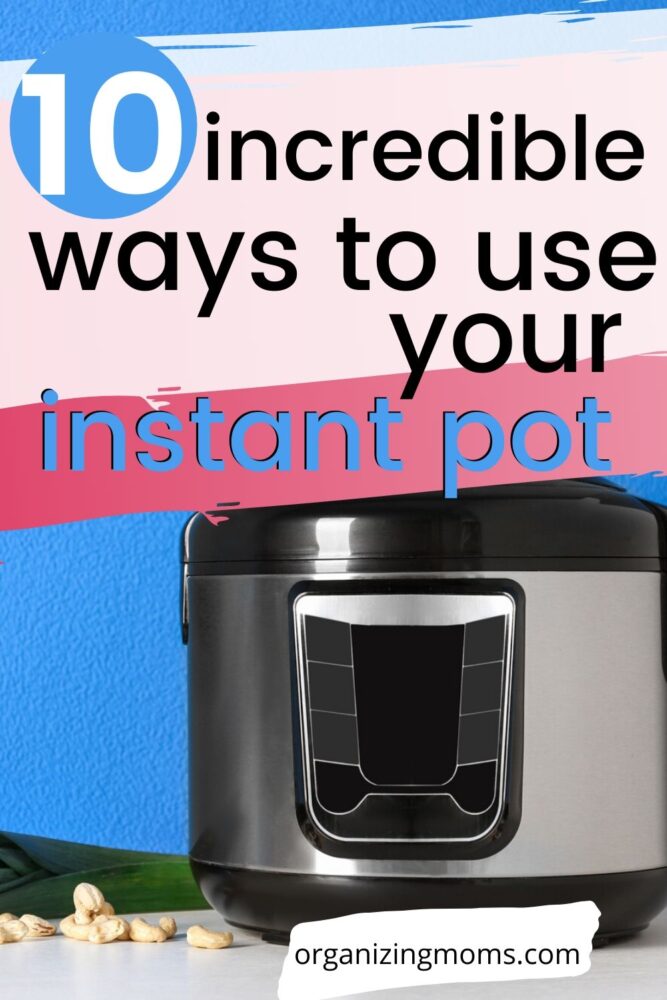 Download your cheat sheet now!
Get instant access to this helpful Electric Pressure Cooker Cheat Sheet when you subscribe to the Organizing Moms newsletter.
New to this community? Start here, friend!