Cutting grocery expenses is one of the easiest ways to make more room in your budget for other things. There are so many different ways you can save on groceries!
Whether you're paying off debt, building an emergency fund, building a nest egg, or saving for something fun, making some changes to the way you spend on groceries can make a big impact.
Every family is different, so pick and choose the ideas that will work for you.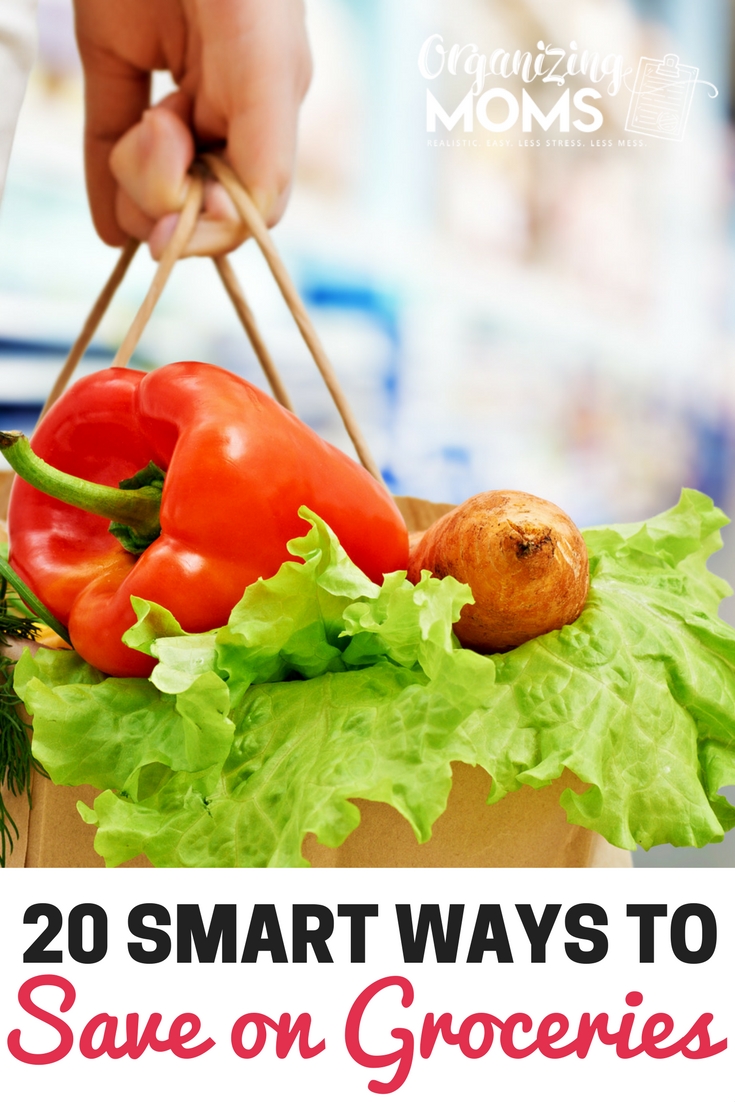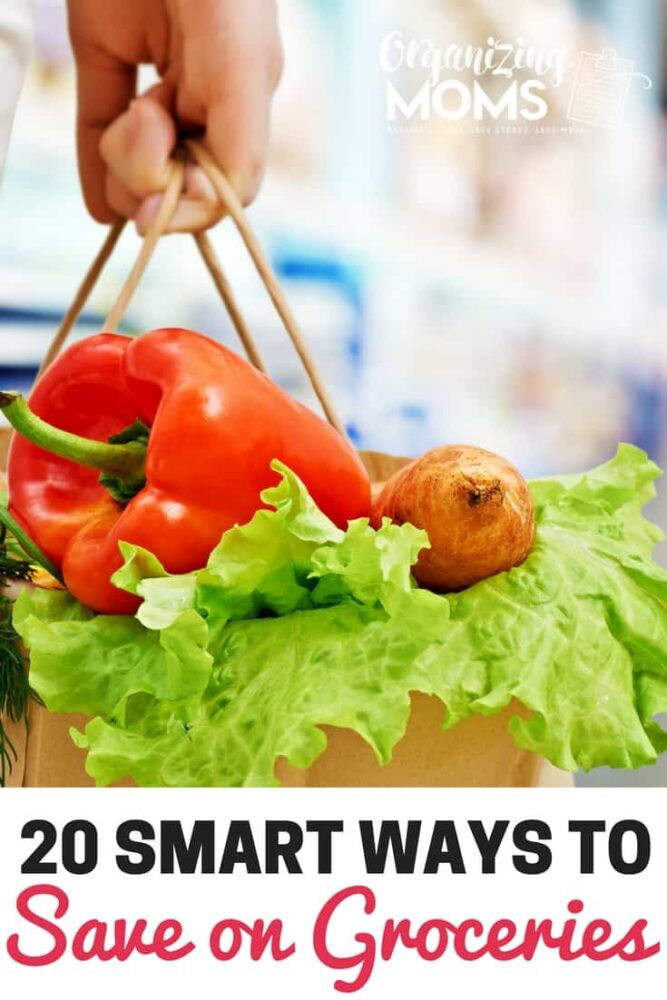 Ways to Save on Groceries
Meal plan like crazy. The more you do it, the better you'll get at it. When you plan your meals in advance, you'll know exactly what you need when you go to the grocery store.


Shop your pantry first. Before you go shopping, or even before you start meal planning, look to see what you already have on hand. Using that stuff up first will save you money, and it will help you declutter your cabinets, freezer, fridge, etc.
Shop with a list. You can bring a paper list or keep it in your phone. *TIP* – If you forget your paper grocery list, and someone else is at home, ask them to snap a picture of it and send it to you!
Look for the "loss leaders" when planning your grocery list. These are typically the deals that are advertised on the back and front pages of the grocery store ads you get in your mailbox or with your newspaper. The deals on the front and back of the flyers are almost always the best deals designed to get you in the store. The stuff in the middle of the flyers may be a good deal, but won't typically offer you as much savings as the loss leaders.


Use your freezer! If you know you won't finish something before it goes bad, freeze it! I like to keep a running list of stuff that's in my deep freeze so I can reference it when meal planning. That way I don't have to dig around in the freezer just to see what I'd forgotten about putting in there. Here's more ideas for using your deep freeze to save money.
Stick to a weekly grocery budget. If you don't know where to start, take a look at your grocery spending for the last few months to see how much you normally spend, and then lower that amount by 10%. Some experts recommend $100/person/month. Your grocery budget will vary based on how many people you have in your family, how much they eat, and where you live.
Check out the discount grocery stores in your area. Shopping there could save you some serious cash. Winco and Aldi are both great for no frills shopping at great prices.
Try using this super simple envelope budgeting system for your weekly grocery spending. No need to carry cash (unless you just want to), and it really gets the job done!
Buy spices from the bulk bins. If you have a local store that has bulk bins, it can save you tons on spices (and other things too). You can refill your old spice jars with the new spices you buy from the bulk bins. Some places will let you refill your own jars, and others require you to use their plastic baggies. I just bought enough garlic powder to refill our spice jar for $0.22! If you only need a small amount of a certain spice for a specific recipe, you can just buy the amount you need.
Use a grocery pickup service. People think it's more expensive, but a lot of times it's the same price as shopping in the store. My favorite right now is Wal-Mart's Grocery Pickup. Click here use my referral link and get $10 off your first grocery pickup order from Wal-Mart.  


Shop early in the morning if you can. I like to go to Winco super early because it gets really crowded later in the day. There's more room to move around, and I don't feel as rushed when I'm comparing prices. (Yes, I'm that annoying lady in the grocery aisles who's trying to figure out the best unit price for flour – every little bit helps!)
After you shop, check your apps to see if you can earn cash back by scanning in your receipt. If you don't do this, you're leaving money on the table, so to speak. My favorite apps are Ibotta and Checkout51. Here's more info about Apps that pay you to shop for groceries.
Set aside extra money for bulk purchases. If you can buy larger amounts of things in bulk, this can lead to overall savings. If you're sticking to a strict weekly budget and you can swing it, set aside a little bit for bulk purchases later on. If your budget is as tight as it can be, skip this, and skip the next two ideas too.
Buy grocery store gift cards at a discount. Sometimes grocery stores will run a promotion on their gift cards where you pay less than the value of the card. For example, you might pay $90 for a $100 gift card. This is only a good deal for grocery stores you normally shop at where you know you can get a good deal. If a more expensive grocery store is running a promotion like this, you might want to skip it if you know the prices at your normal grocery store are way cheaper anyway.
Aim for just one grocery shopping trip per week. Go in with a good meal plan and grocery list, and try to make it through the week without stopping in to pick up little extras here and there. If you run out of something vital to a recipe, ask a friend or neighbor to lend you something until you can get to the store again. Less time in the stores = less spending. This is also why I love grocery pickup (see #10).


Eat the fresh stuff first! After you shop, eat the things that are better fresh within the first few days. Don't save those strawberries for later – eat them right away when they're most delicious! If you know you're not going to get to all of your fresh items before they start to go bad, freeze them (see #5). This will keep you from spending your hard-earned dollars on things that will get thrown away.


Set up an "Eat First" section in your fridge. Put things like leftovers, fruits and veggies, or anything else that needs to be eaten soon in that section. When you or someone in your family is looking for something to eat, grab something from your eat first section to make the most of food before it goes bad.
Keep a running grocery list on your phone. If you run out of staples you know you need, add them to your list so you don't forget the next time you go shopping. You can use the "Notes" app on your phone or something like Evernote. I like Evernote because you can make little check boxes next to the items on your grocery list. Even if your budget doesn't allow for you to replenish an item this week, you'll still have it on your list as a reminder that you're out and need to re-stock when possible.
Make a few meals in advance and keep them in the freezer. I use the service MyFreezEasy to help me put together 10 freezer meals at a time, and then I use them throughout the week. It saves time, and it keeps me from being tempted to order take-out when things get hectic. I make sure to prep a bunch of meals that can go straight into the crockpot for extra busy days. Click here to learn more about how MyFreezEasy works and get a free sample meal plan!
With a few changes, you CAN save money on groceries. Do you have any other tips that have worked for you? Please tell us about it in the comments!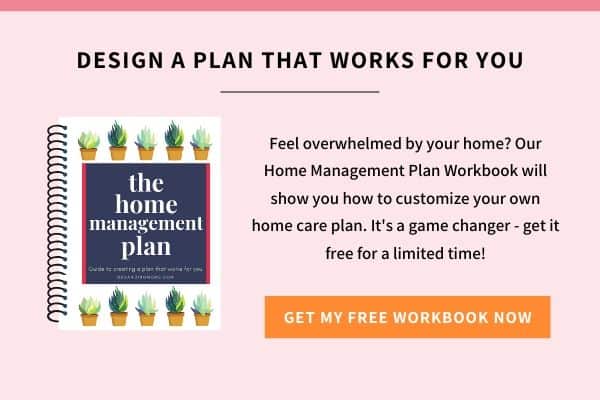 This week, Erin Chase from Grocery Budget Makeover is running a FREE workshop called Stop Overspending on Groceries….Once and For All! I'm always looking for more ways to save, so I signed up. Want to join me? Click here to sign up for the free workshop.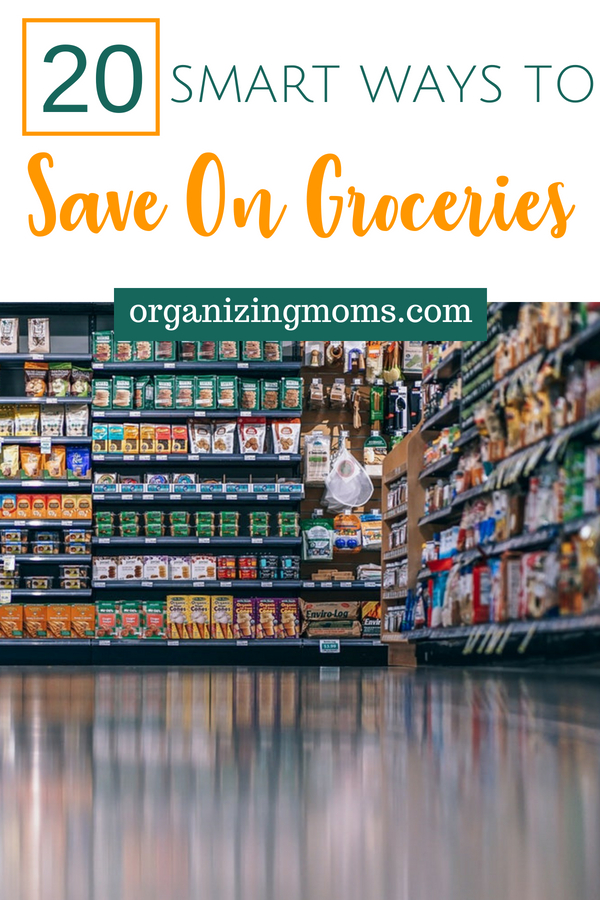 New to this community? Start here, friend!