Please welcome my friend Jennifer from Organized Home Organized School. She has so many creative ideas, and I'm thrilled that she's sharing her Kid Garden Basket Organization project with us today. Now that school is out, a lot of us are looking forward to doing some summer organization and decluttering projects. This is one that will keep your whole family organized and busy outdoors.
Most people have finished their spring cleaning checklists and have moved on to the excitement of summer. While it is a great feeling to be finished with the spring cleanup, don't forget that there are some fun summer organization and decluttering projects waiting to be tackled.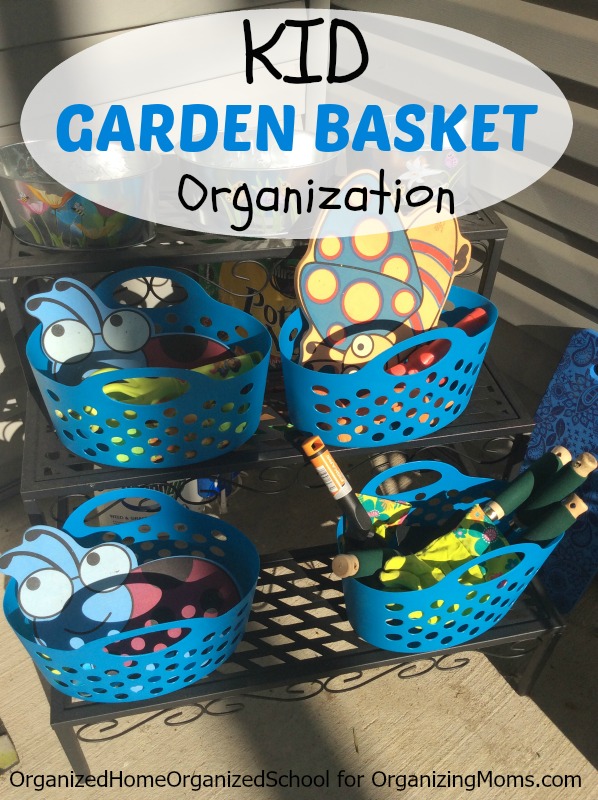 We recently decided to tackle our front yard. It's not huge, but there are several areas that need attention. What I did was break the yard into "zones" and each zone gets worked on as I get the chance to. Admittedly, this will probably be a summer long project, but I think it's one that is worth it.
I have three kids that love to be outside, and I couldn't pass up the opportunity to get them involved in a summer organization project like this. So I decided to create a garden basket for each of them.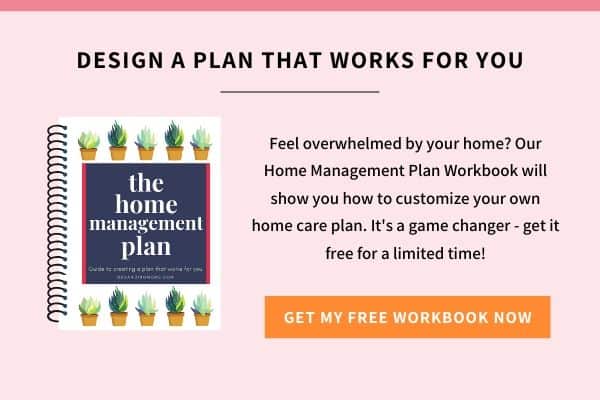 If you are interested in creating garden baskets for your kids to help out, here are the things we did to create ours.
The kids helped to pick out their own supplies to fill their baskets.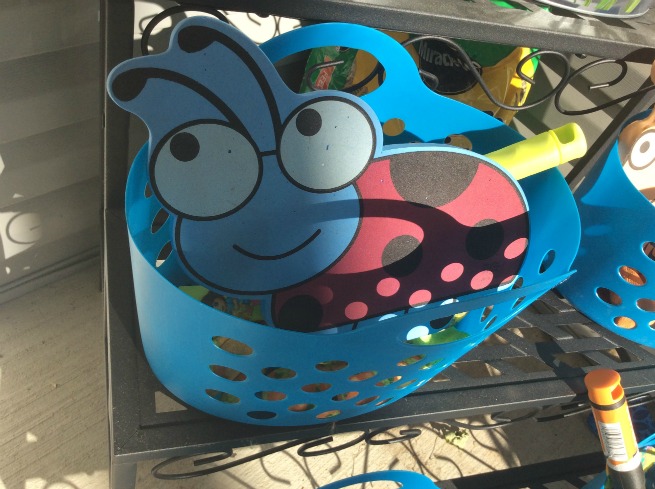 I was able to take my kids to several stores to get materials they needed. First stop was Dollar Tree. They each picked a $1 plastic basket that will house all of their tools. The OCD organizer in me had to make sure the baskets were all the same color so they would look uniform on my front porch. The kids love the way they look, so we are all happy 🙂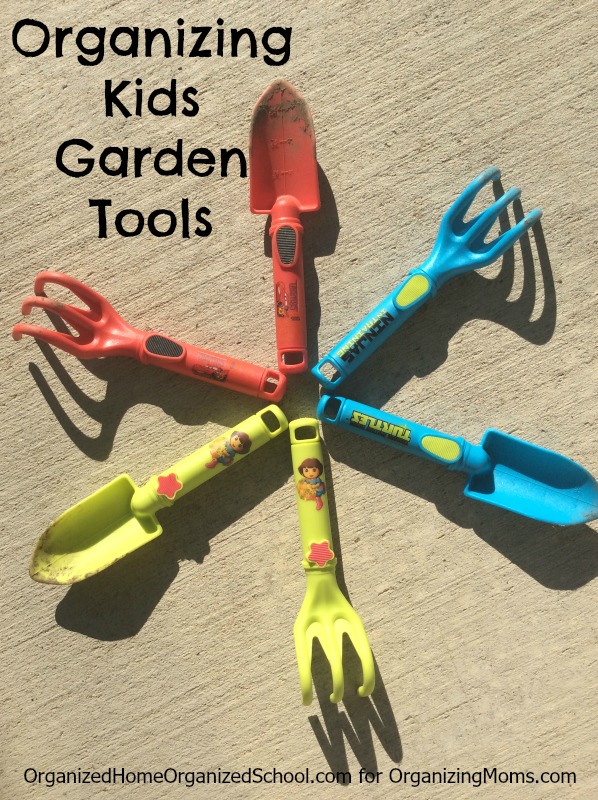 The next stop was Walmart. We were able to get some fun character themed garden tools for each of their baskets. The best part for me was that they were on clearance! Woot! My daughter got Minnie Mouse, my oldest son got Lightening McQueen, and my middle son got Teenage Mutant Ninja Turtles. I don't even have to tell you how excited they are about their garden tools. They each got a trowel, a hand rake and a pair of gloves. You can find similar sets here.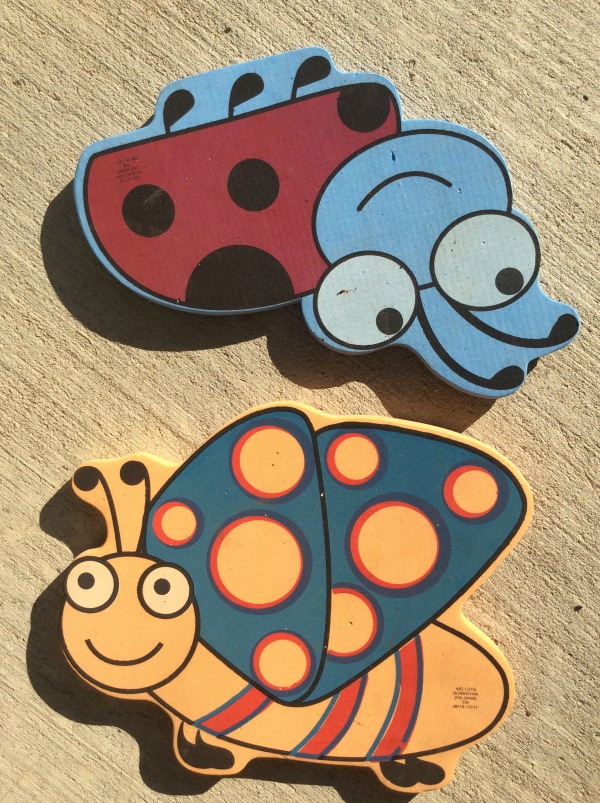 Our next store was Big Lots. Not everyone has this store, but it's a great place to find seasonal items at a good price. I got the kids kneeling pads from there. Again, another clearance find! Each kneeling pad was $1, so a grand total of three bucks was spent. You can also find similar kid-sized kneeling pads here.
Once home, the kids got busy assembling their baskets. It was fun watching them take such pride in their new garden baskets.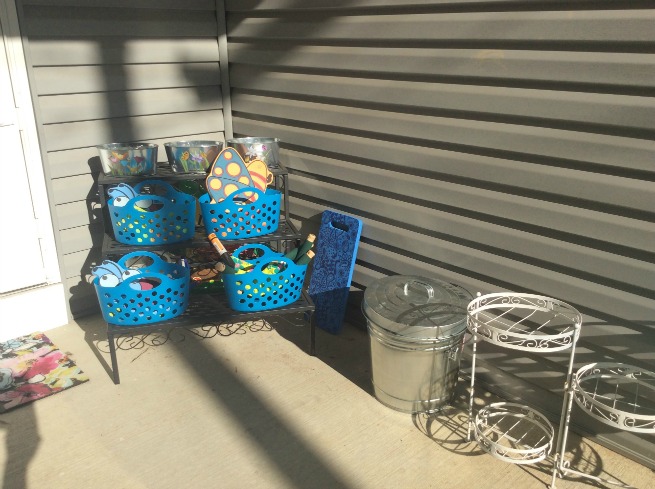 I also recently converted a corner of our front porch into a gardening center. This is where having matching baskets came in handy. Once I placed all the baskets on the shelves, it turned out great!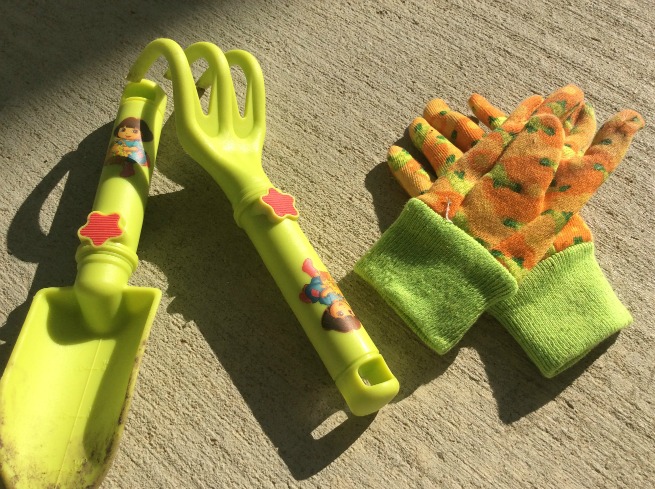 The kids are now so excited when it's time to help mom pull weeds or plant new flowers. They also love to go outside and play with their tools by digging holes in the ground. lol
All in all it turned out to be a great summer organization project for me and it has me motivated to whip my front yard into shape!
How about you, do you have any summer organization and decluttering projects you are tackling?
New to this community? Start here, friend!