One of the big summer organization and decluttering projects I wanted to tackle this month was organizing my kids' art supplies.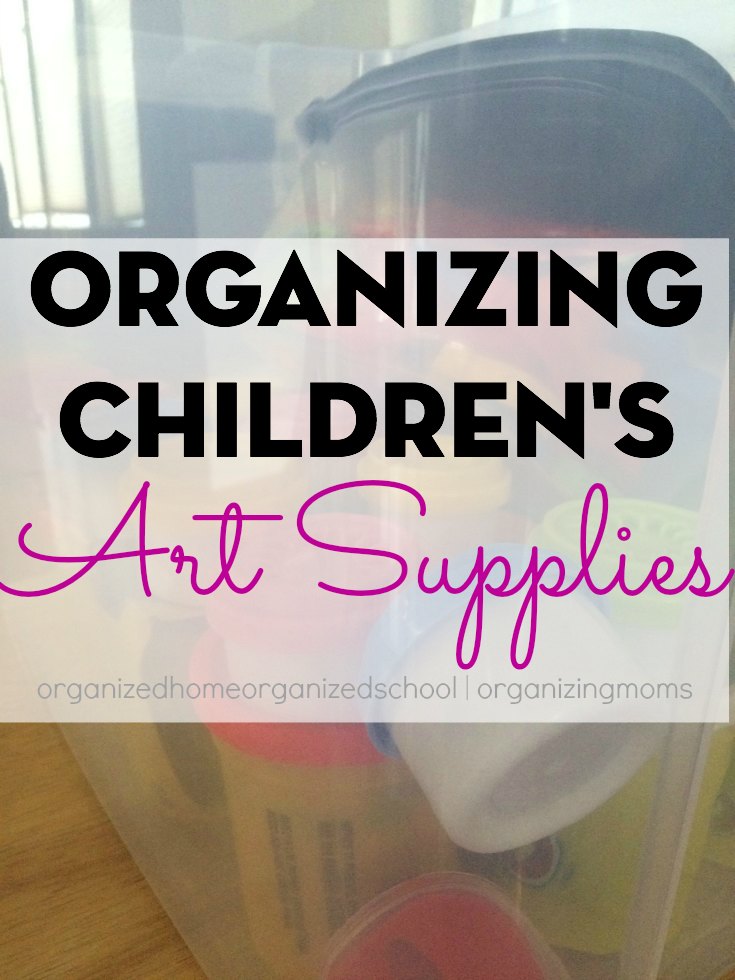 I was storing everything in a cabinet above my desk, and it had turned into a huge junk drawer in cabinet form: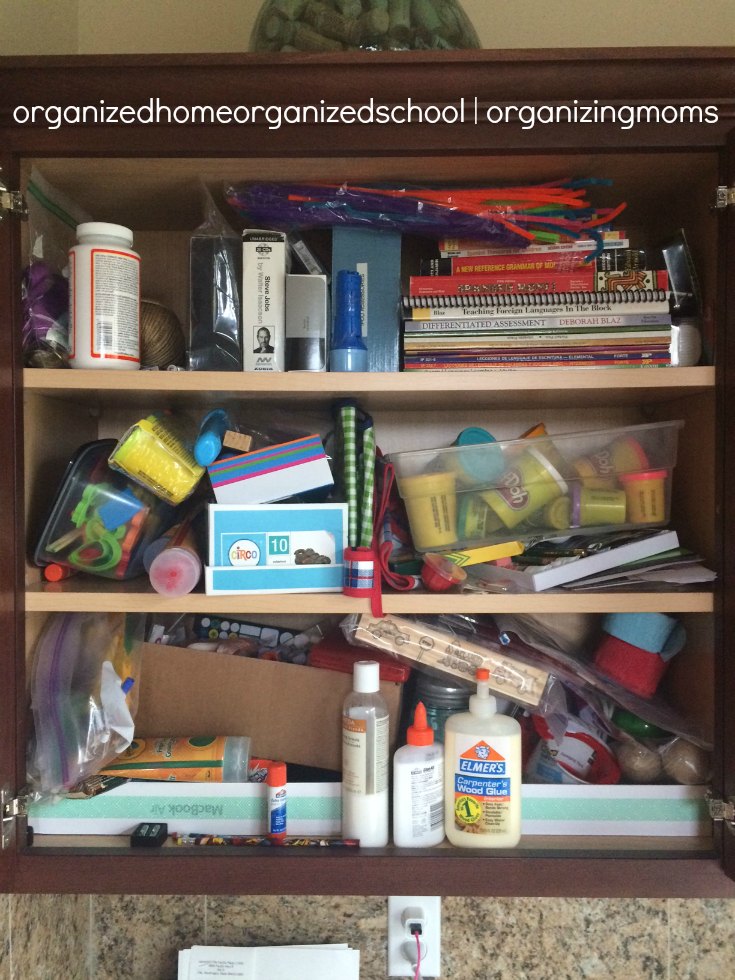 FREE 10-Minute Tasks to Help You Declutter & Organize!

Get realistic, easy decluttering & organizing task checklists delivered to your inbox each week when you sign up for the Organizing Moms newsletter. Join over 8,000 moms who want less stress, less mess, and a more organized life!
New to this community? Start here, friend!