Are you looking for inexpensive, stylish ways to organize your home? Wishing you could think of cheap organizing solutions to your clutter problems? Fortunately, organizing solutions don't always have to be expensive. With a little creativity and a little bit of work, you can repurpose things you already have in your home and use them to store and organize.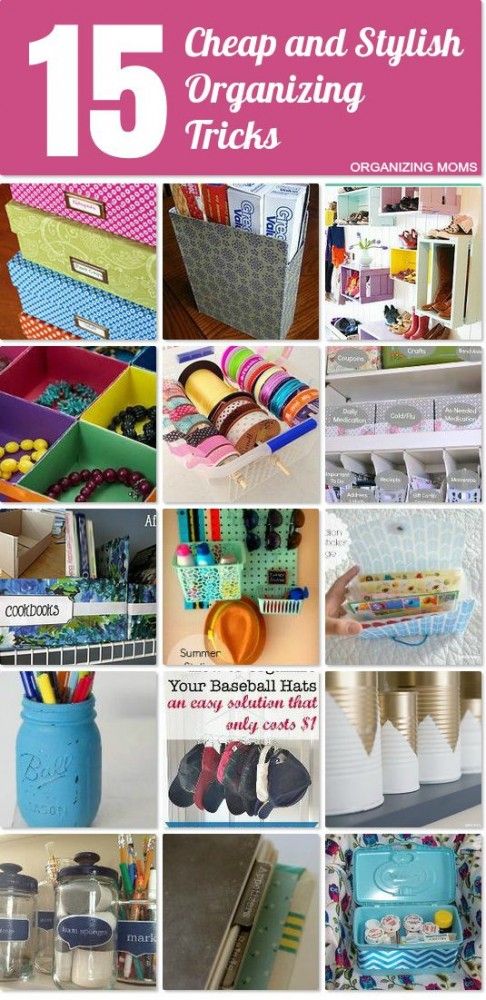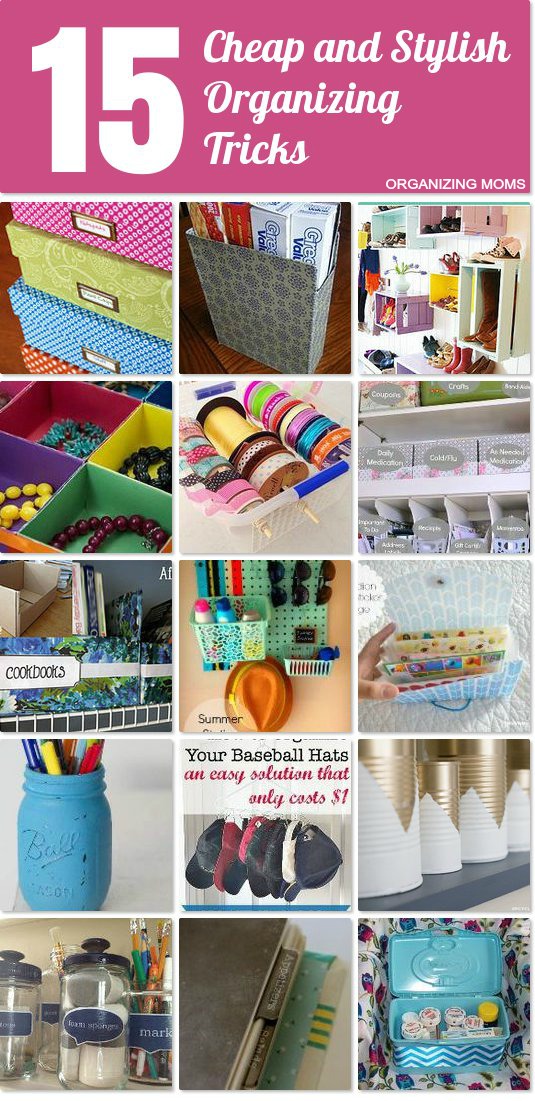 To learn more about these projects, check out the Cheap Organizing Tricks board on Hometalk.  There you can find links to all of the different projects, with instructions.
Here are a few more simple organizing projects you can do today:
Want to make sure you don't miss any organizing tips? Sign up for the Organizing Moms newsletter!
WANT TO FEEL MORE ORGANIZED & IN-CONTROL?
Join over 4,900 moms who found a way to run peaceful, well-organized homes by busting clutter, creating good routines, and focusing on what their families need - and get this printable guide free! It will help you jump-start your home organization, and give you some relief!
New to this community? Start here, friend!