How to organize exercise clothes – the easy way. Great for those who like to work out in the morning. Learn how to set up your own exercise clothing organization system today!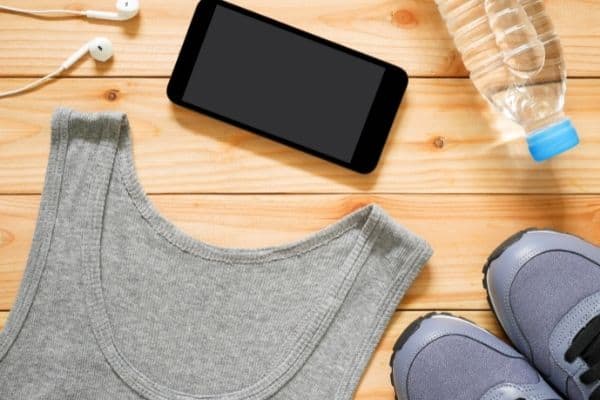 Are you trying to get into the habit of exercising first thing in the morning?
When I first started getting up early to do a morning run, one of my biggest stumbling blocks was being able to find what I needed to wear and bring with me.
Now that I mostly walk for exercise, it's still helpful for me to have all of my exercise clothes organized and ready to go.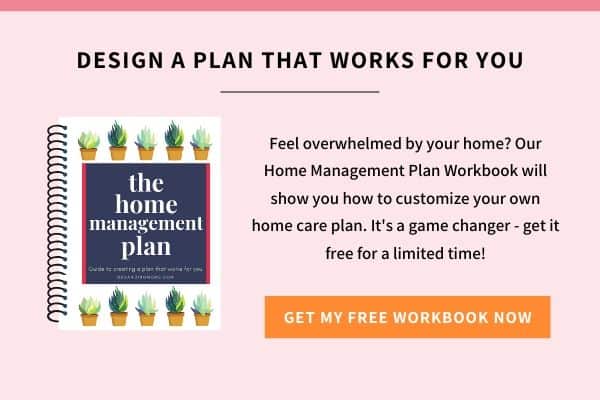 If you are trying to figure out how to organize your home life, getting your exercise gear together can be a big help!
How to Organize Exercise Clothes
To cut down on the time and energy it took me to get ready for exercising, I decided to set up an exercise gear station.
It helped me consolidate all of my gear in one spot, and it made it much easier for me to get out the door in the morning.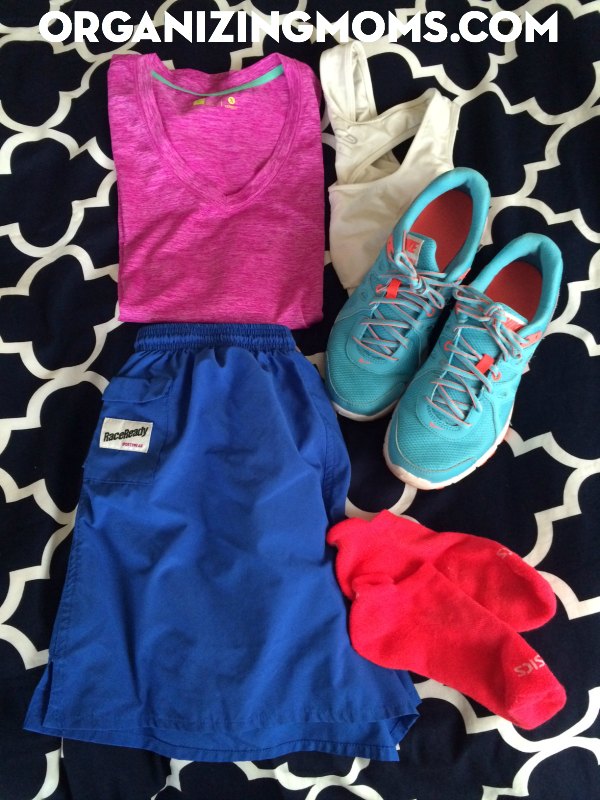 To cut down on the time and energy it took me to get ready for exercising, I decided to set up an exercise gear station.
I wanted to have all of my gear in one place, and I wanted to have running outfits easily accessible so I didn't have to make decisions about what to wear early in the morning.
Here's how you can make an exercise gear station too:
How Use a Shoe Organizer to Set Up an Exercise Gear Station
1. Put together 3-4 complete exercise outfits. Remember to include undergarments and socks too.
If you don't have this many outfits, just put together as many as you have.
If you have outfits for colder weather, and some for warmer weather just put the ones you're using right now into the shoe organizer.
When seasons change, rotate the appropriate outfits in and out.
2. Try on your exercise outfits. I had saved running shorts and t-shirts from the last decade, and they just don't fit (or perform) like they used to. Trying on my clothes while putting together my exercise station saved me the aggravation of trying on and taking off too-tight shorts at 5 am.
3. Hang a basic shoe organizer in your closet. I like using a hanging shoe organizer for an exercise gear station because it doesn't take up a lot of space, it's easy to get to, and it helps me keep my outfits together.
4. Roll up your clothing and put each outfit into a compartment in your shoe organizer.
5. Add your shoes to the bottom compartments.
6. If you have room, store smaller items in one of the compartments. You can keep things like earbuds, a small flashlight, and pepper spray in a bin. I keep my sunglasses and phone armband in the organizer because they are part of my outfits.
7. Hang bulkier exercise items, like coats or vests, right next to your shoe organizer.
8. After washing your exercise clothing, put it directly back into its compartment in the shoe organizer. I like to roll up my exercise clothes as I take them out of the dryer so I can see that they should go into the organizer instead of a drawer.
I use my organizer for the things I need for walking, but this method could easily be adapted for other types of exercise as well.
You could store bulkier items, like yoga mats, weights, or a bike helmet, in a box or bin right underneath your shoe organizer.
The Benefits of Organizing Your Exercise Clothes Ahead of Time
Taking the time to organize exercise clothing by setting up an exercise gear station has helped me be more consistent with my morning exercise routine.
It's also helped me to declutter the old exercise gear I was hanging onto because I thought it was "still okay."
With an exercise gear organizer, you can easily find all of the things you need in one spot.
To learn more about how to set up your own exercise gear station, check out my guest post on I'm an Organizing Junkie. It helps walk you through the process of going through your exercise gear, and making the best things easily accessible.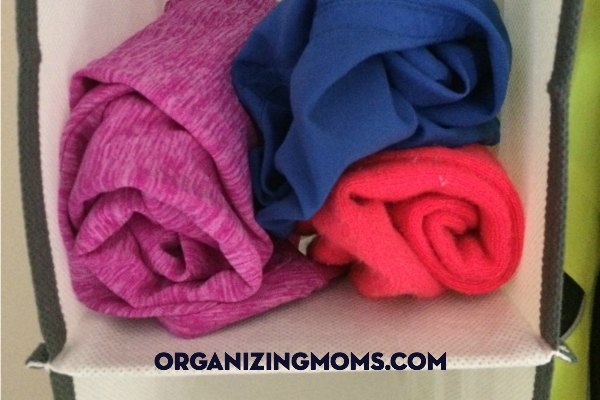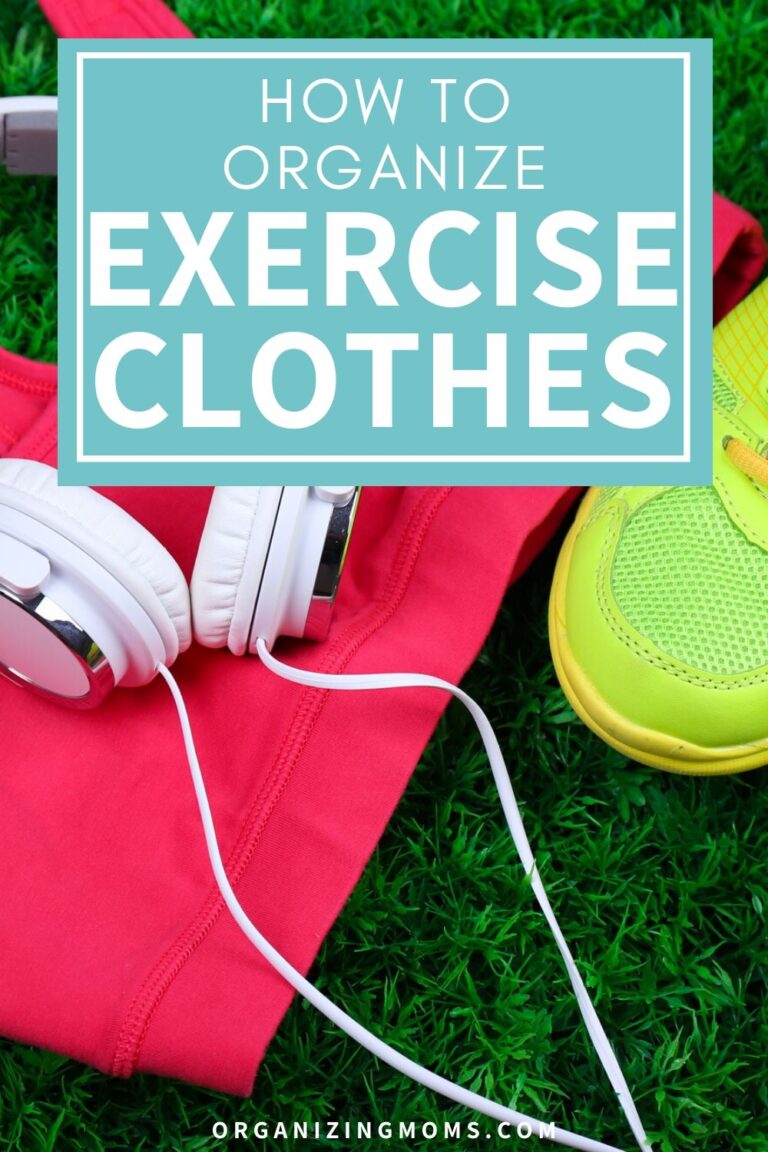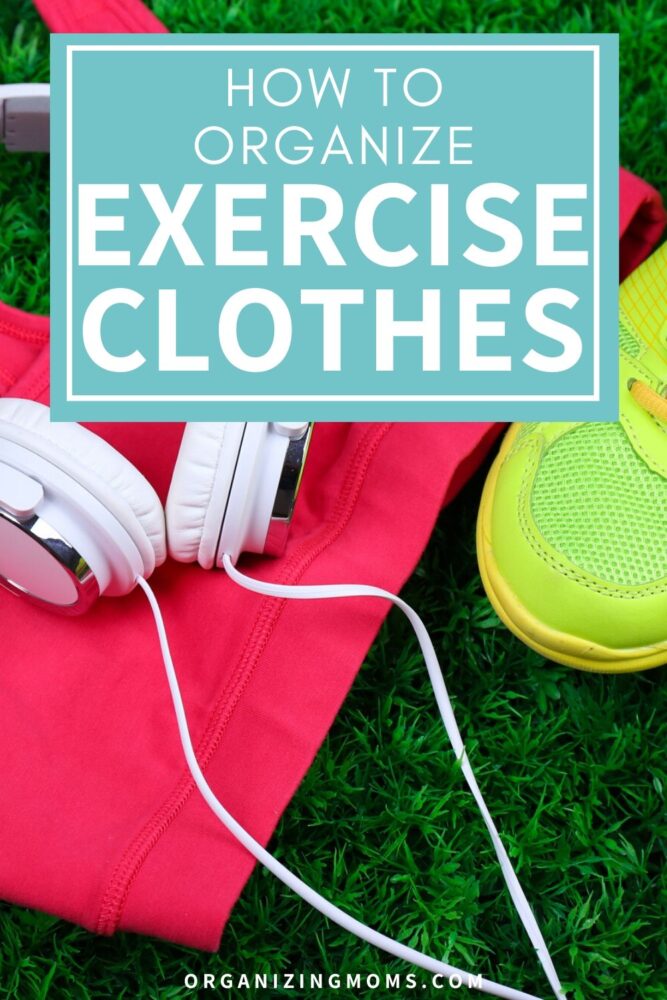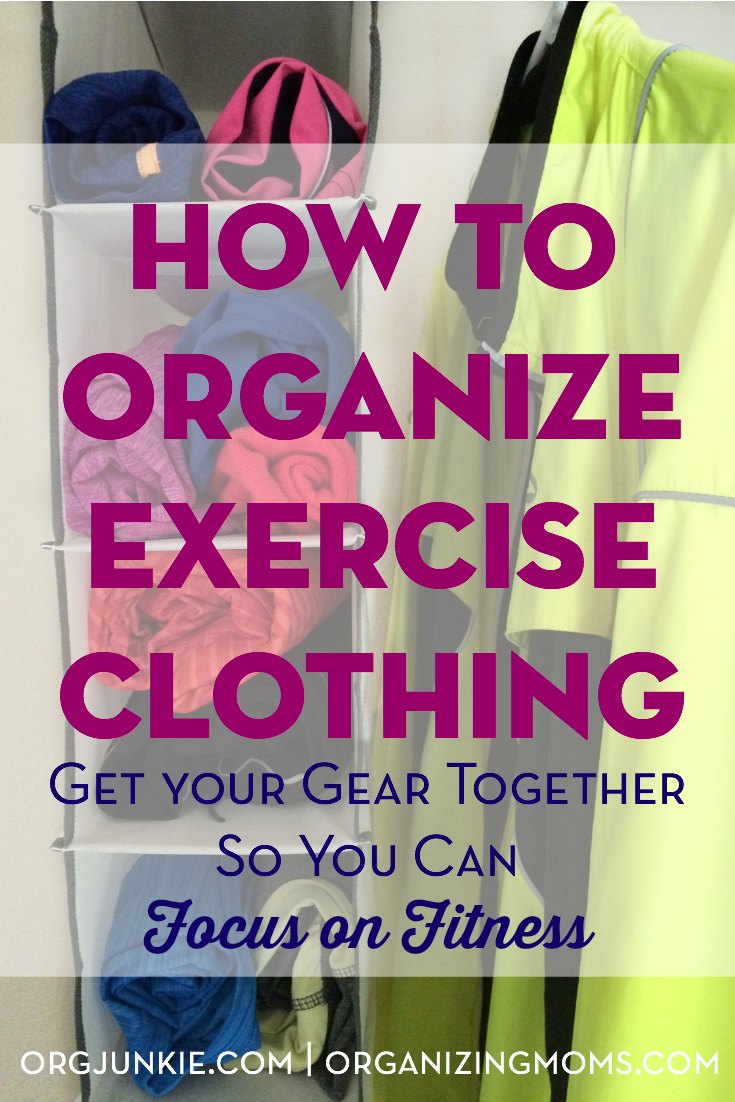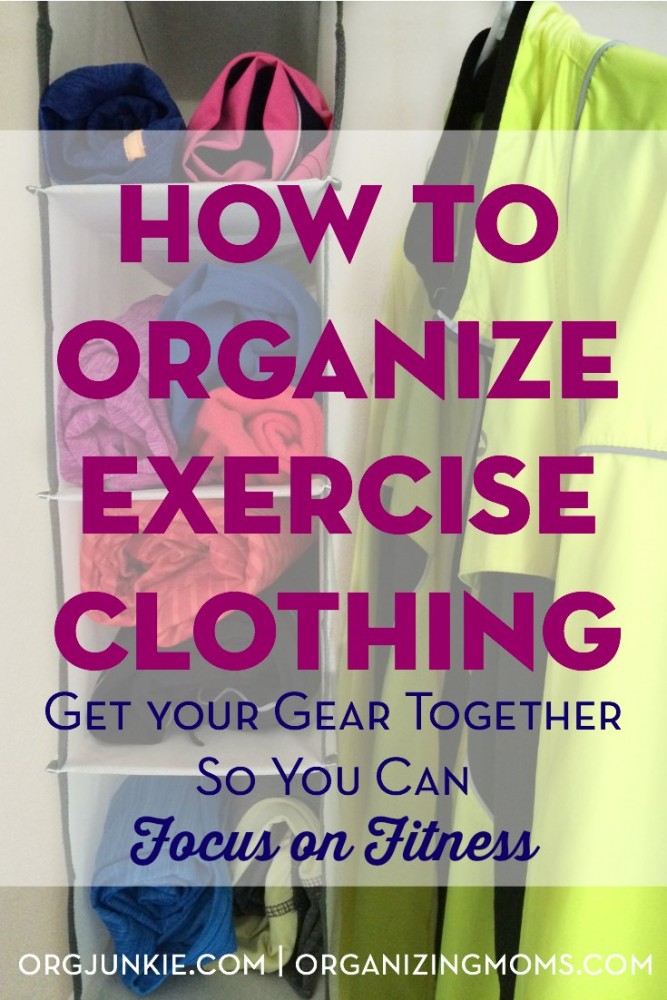 New to this community? Start here, friend!