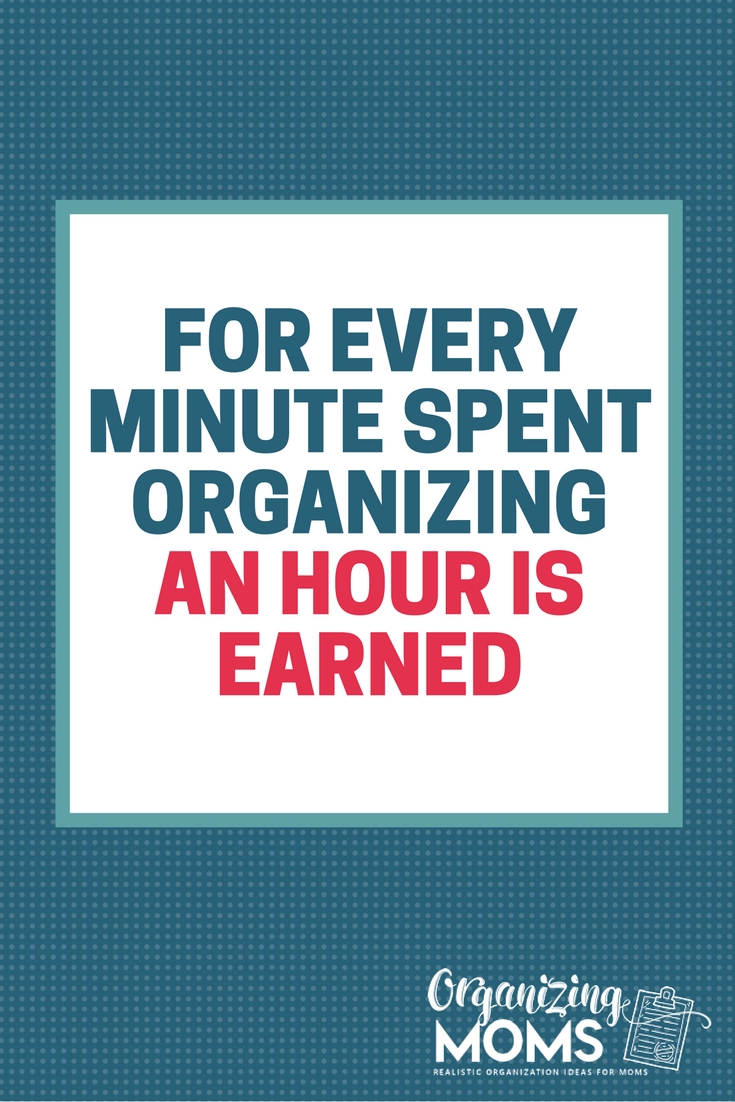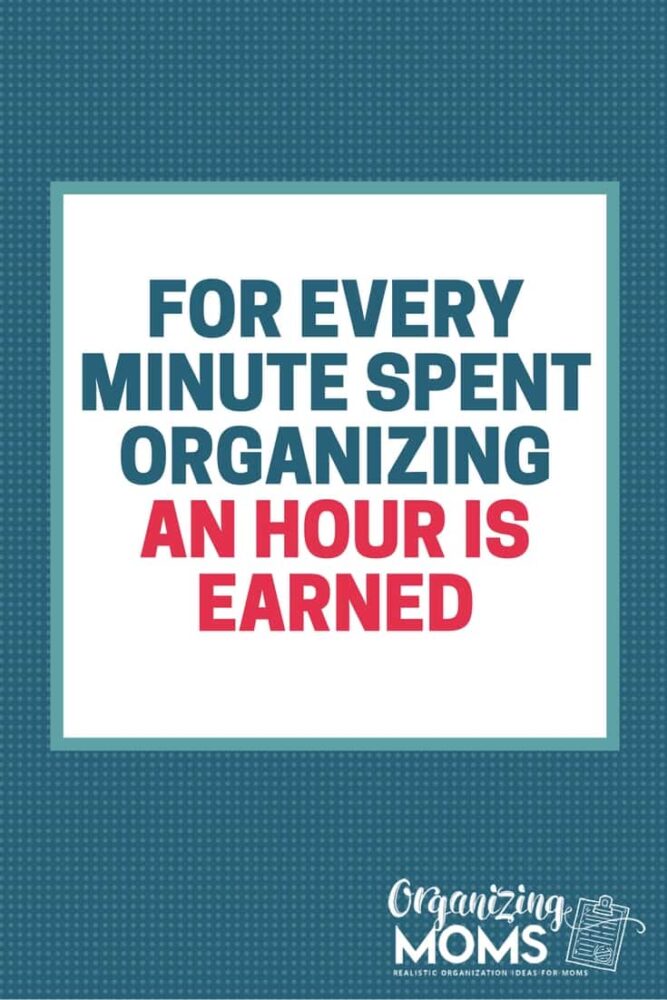 Quote of the Week: For every minute spent organizing, an hour is earned.
See more quotes about organization.
Hello friends!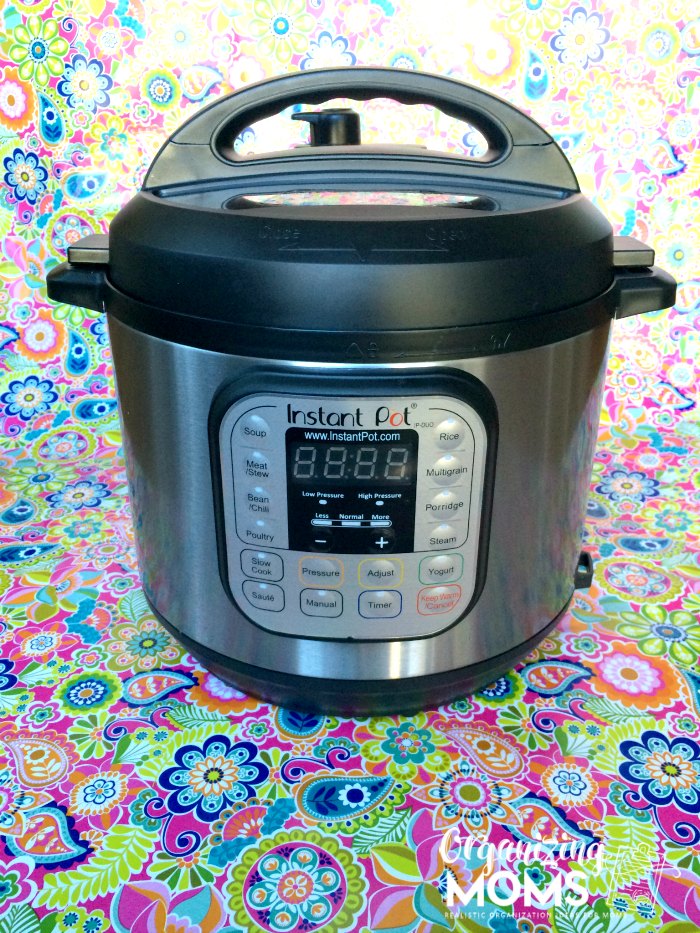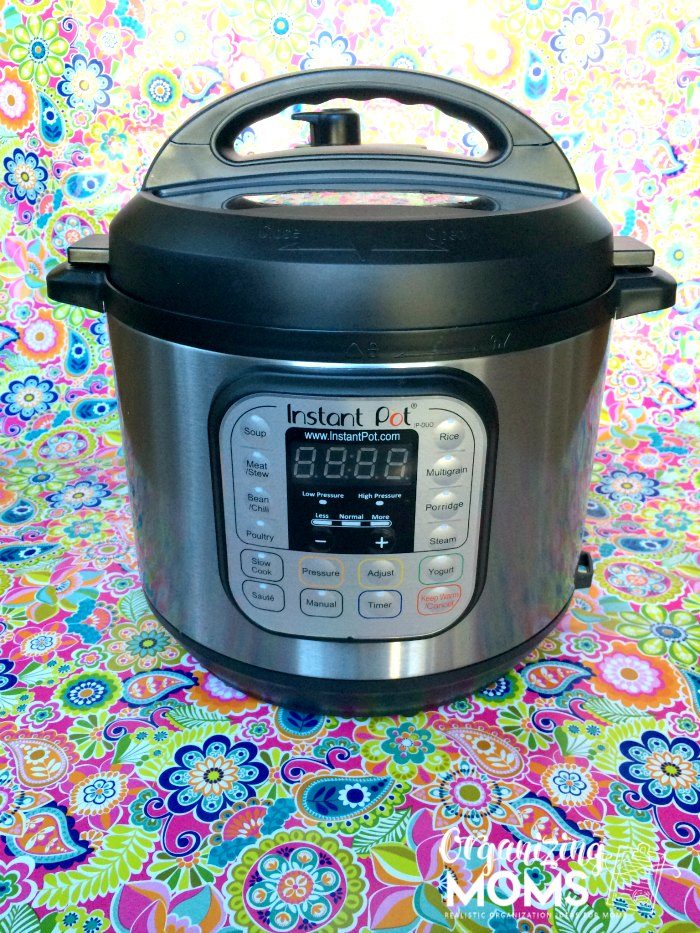 This week I've been experimenting with our new Instant Pot. It can do everything! I'm officially obsessed. Watch for Friday's post about all of the things you can make in an Instant Pot.
Upgrade the Ratty Reusable Shopping Bags?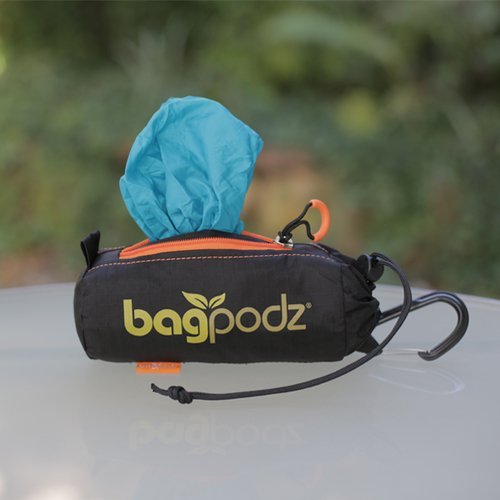 Our county no longer allows stores to provide plastic shopping bags to customers, so we've been using reusable bags for over a year now. Our freebie bags that we've been using for a while are starting to look worse for wear.
I'm tempted to ask Santa Claus to bring us Bag Podz this year. Each one of these pods holds five bags! They also have a 10-bag version. It's so compact, and all of the bags are washable (unlike many of our freebie bags).
Have you tried these? I'd love to know what you think of them.
Gluten-Free Pumpkin Muffins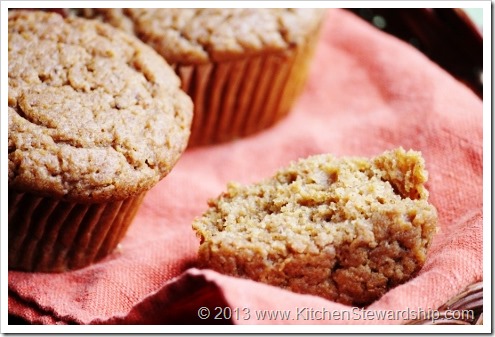 I've heard rave reviews about these muffins, and they seem like the perfect after-school snack. They're also good for little ones who have allergies – check the ingredients and see if it would work for your situation!
Free/cheap Kindle Books That Look Promising
The Ideal Pantry – $2.99
*Kindle book prices change super-fast, so grab them while you can. Don't have a Kindle? You can download the Kindle app for your other devices and read Kindle books that way.*
Cube Shelf Organizer Obsession
I've always loved cube organizers, and this week I did a post all about them. People are doing super cool things with these shelves!
FREE Conference for Moms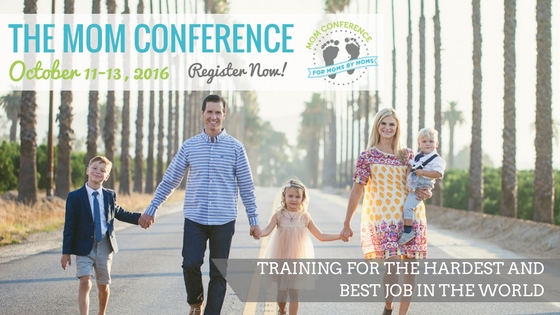 The Mom Conference is the bees knees. I attended last year (for free!), and loved it! It helped me to find new "experts" to follow, and I picked up a lot of parenting tips.
It's a totally free online conference from October 11-13. After that, the Mom Conference sells replays of its sessions. Get in there while it's free and see some great speakers!
Here's the 411 from the Mom Conference people:
The Mom Conference is a totally FREE three-day online event featuring some truly amazing speakers and YOU are invited to attend!
Join over 100,000 moms around the world on October 11, 12, and 13th and come away armed with powerful new strategies for everything from sibling rivalry to healthy eating to finding more joy in motherhood.
WHY ATTEND?
Being a mom can be overwhelming at times, right?! The Mom Conference involves 20 online classes by 20 rock star speakers (mostly moms) who will teach you how to:
Understand and manage your children's emotions (and your own!)
Teach your children about sex (yes, you really do need to do this…)
Help your children to embrace healthy foods while teaching them to cook
Raise grateful children and avoid the entitlement epidemic going on these days
Manage your children's cell phone use and screen time (such a tricky and important subject!)
Take better care of your body, mind and soul (yes, YOU need to be cared for along with your children!)
Develop and stick to a budget that really works
Nurture your marriage
Teach your children – babies through teens – the values and character traits that will help them be successful and happy
Get that house clean and keep it that way (in a fun way!)
Find more joy in motherhood
Sounds amazing, right?
Here is a list of some of the incredible presenters:
Dr Laura Markham, Clinical Psychologist, bestselling author and discipline expert at Aha Parenting (Helping Kids – and Yourself – Manage Emotions)
Katie Kimball, expert on healthy eating for families and founder of Kitchen Stewardship (Want Responsible and Healthy Kids? Teach Them to Cook and Eat Real Food)
Ruth Soukup, NYT Bestselling Author and Founder of Living Well, Spending Less (Decluttering your Home, Mind and Soul)
Ramona Zabriski, Founder of Wife for Life University (How to be a Wife for Life)
Amy McCready, parenting expert, TODAY Show Contributor, author and creator of Positive Parenting Solutions (Raising Motivated and Grateful Children During this Me, Me, Me Epidemic)
Jesse Mecham, Founder of You Need a Budget (Budgeting Made Simple)
Dina Alexander, Founder of Educate and Empower Kids (How to Talk to your Children about Sex)
Richard and Linda Eyre, NYT #1 Bestselling authors who run Valuesparenting (Simple and Powerful Ways to Teach Children Values)
Marla Cilley (a.k.a. the Fly Lady), author, home organization and cleaning mentor, founder of FlyLady.net (Cleaning in a Fun Way)
Shawni Pothier, founder of the popular mom-blog, 71 Toes (Managing Kids' Cell Phone and Screen Time – Without Making Them Hate You)
April and Eric Perry, life architecture experts and founders of Learn-Do-Become (Building the Life and Future you Really Want)
Saren Eyre Loosli, family organization expert and co-founder of Power of Moms (The Three Basic Systems Every Family Needs)
And to help you avoid procrastination (we know how it goes!), if you register RIGHT NOW, you'll have access to the following FREE GIFTS as soon as your registration has been completed!
– FREE Audio Story and Family Discussion Guide: These materials will help you teach your children about honesty in a really fun way
– FREE Guide: 7 Day Healthy Eating Meal Plan and Shopping List
Come participate ONLINE and be inspired October 11, 12 and 13th!
Register for FREE today!
~~~
Have a good rest of the week!
❤ Katie
FREE 10-Minute Tasks to Help You Declutter & Organize!

Get realistic, easy decluttering & organizing task checklists delivered to your inbox each week when you sign up for the Organizing Moms newsletter. Join over 8,000 moms who want less stress, less mess, and a more organized life!
New to this community? Start here, friend!