We've all had seasons of life where we feel totally overwhelmed by everything that's going on. This post is all about the little things you can stop doing to feel less stress.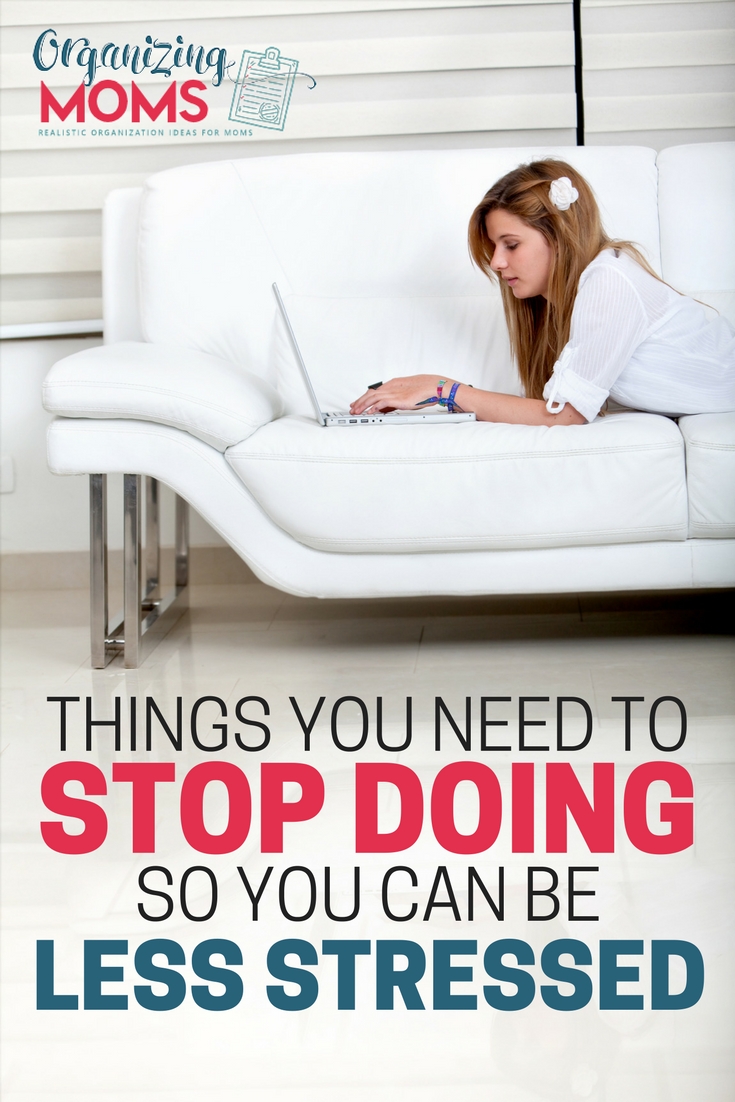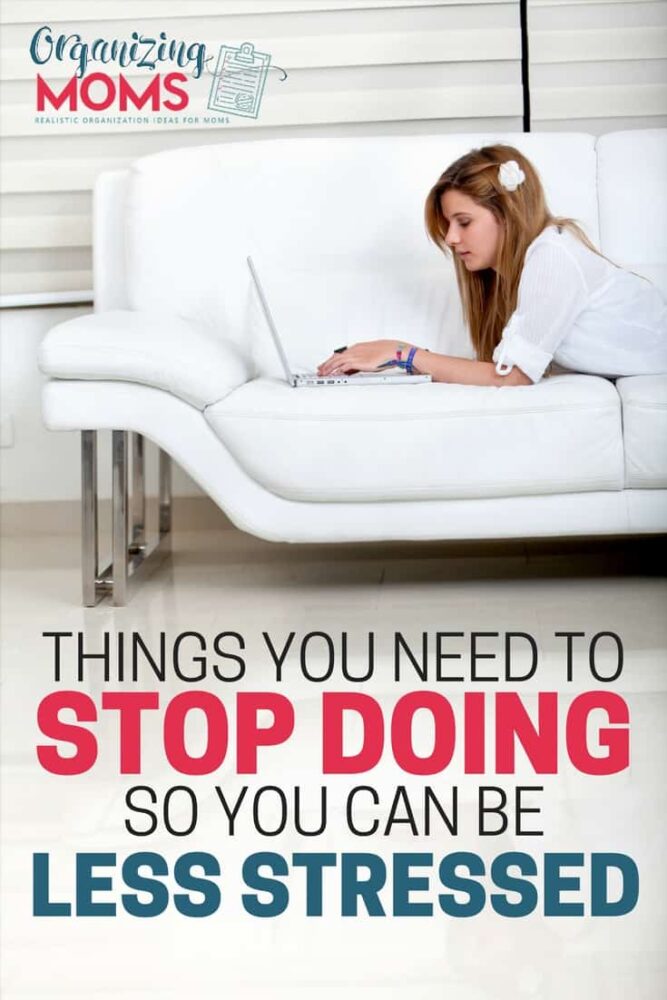 Whether you're dealing with a job loss, work stress, bringing home a new baby, a health issue, or family issues, feeling overwhelmed by everything can make us feel powerless and stuck.
While we can't always change the things that are giving us stress, we can give ourselves a break in other areas of our lives.
To make things less overwhelming, it helps to stop doing some of the little things that add to our stress.
Stop Doing These Things = Less Stress
Drinking too much caffeine. Put down the coffee cup! A little bit of caffeine might be a necessary pick-me-up in the morning, but too much caffeine can make you feel like you're on hyper-drive. Switch to water or decaf after you've had your first cup of coffee.
Cooking fancy meals. Make simple meals and use paper plates. My favorite simple meal is a PB&J sandwich with an apple.
Facebook. We use it as an escape, but it often makes us feel worse because it looks like everyone else is leading perfect lives (they're not), while we're struggling. Limit your Facebook time when you're stressed. If you need to, leave a message on your wall telling your friends that you're taking a short break from Facebook, but that you'll be back soon. In the meantime, they can actually call you or visit you if they'd like to catch up.
Responding immediately to texts. Some texts are urgent, and others aren't. Set up different ringtones for the people you need to respond to right away. You can respond to the other texts when you feel like it.
The News. Did you know that 24-hour news programs and websites purposely create a sense of urgency in their delivery of the news? It's designed to keep us watching and clicking so we stay tuned to what they're saying. Being plugged into the news all the time can totally stress you out. I recommend watching a regular network news program if you like to watch the news, or reading something like The Skimm, if you prefer to read about it.
Take Action to Manage Your Stress
When you're totally overwhelmed, it can be hard to take steps to improve your situation. Sometimes too much stress makes you feel like you can't do anything, and that makes everything seem even more out-of-control.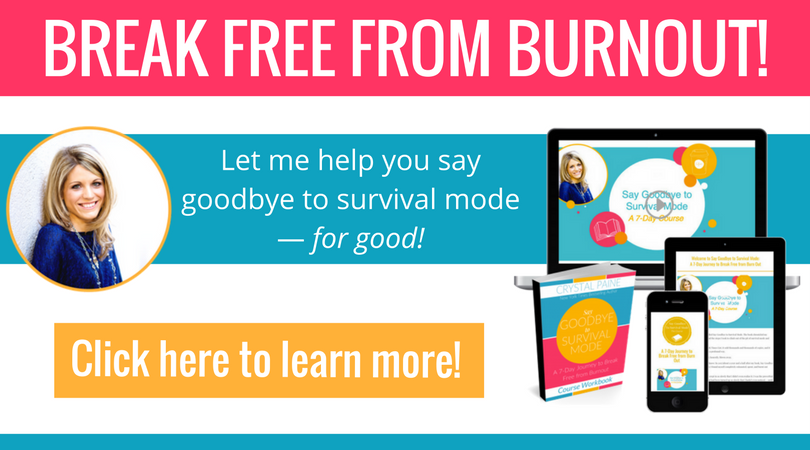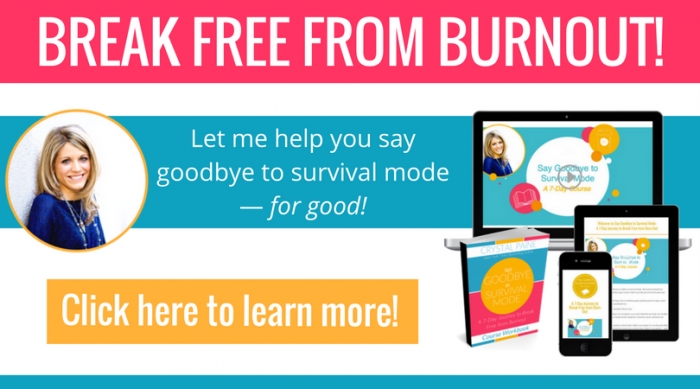 I have to admit that I've been feeling pretty stressed this week, so I was thrilled when I saw that Crystal from Money Saving Mom is has a new course called Say Goodbye to Survival Mode. Crystal always has awesome, down-to-earth advice, so I can't wait to see what she suggests.
Click here to learn more about the Say Goodbye to Survival Mode course.
FREE 10-Minute Tasks to Help You Declutter & Organize!

Get realistic, easy decluttering & organizing task checklists delivered to your inbox each week when you sign up for the Organizing Moms newsletter. Join over 8,000 moms who want less stress, less mess, and a more organized life!
New to this community? Start here, friend!