See inside the latest Erin Condren LifePlanner. Learn more about how to create the perfect LifePlanner, and see if it's the right planner for you.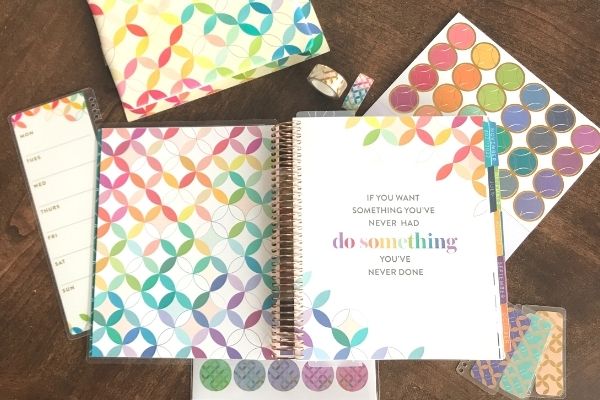 Erin Condren LifePlanner
There's nothing like the feeling of starting a new planner.
Whether you're a time management nerd or a total newbie, opening up a new planner can make you feel like the future is full of fantastic possibilities.
If you really want to treat yourself, investing in an Erin Condren LifePlanner is the perfect tool for managing your time, and staying motivated to work towards your goals.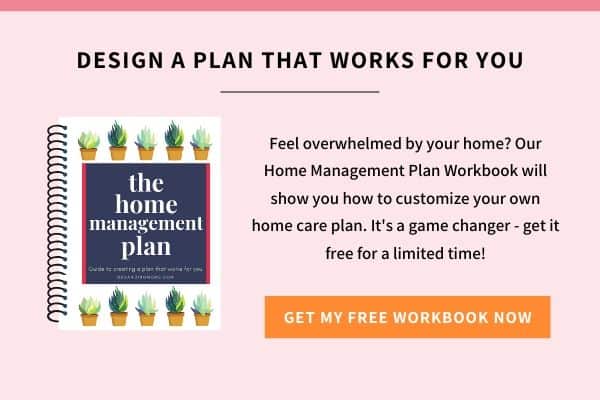 The lovely team at Erin Condren offered me one of their latest LifePlanners to try out, and I couldn't be more excited to share it with you!
Go here to create your own LifePlanner.
Sign up here to get a $10 coupon for your first Erin Condren order.
My Erin Condren LifePlanner Review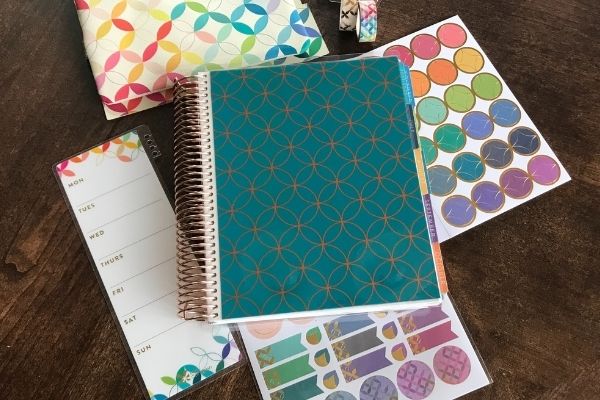 This year I chose a LifePlanner with the Mid Century Circles outline design, and a matching rose gold coil.
Last year I used a LifePlanner Binder, and it made me really appreciate and miss the high-quality coils. To me a coiled planner is SO MUCH easier to use. I like being able to turn the pages quickly, and have the planner open to just one page at a time.
If you're an Erin Condren veteran, you won't see any huge changes from previous versions.
The quality of the planner, thick paper, stickers, and beautiful designs are what keep people coming back to Erin Condren planners year after year.
18 Month Erin Condren Life Planner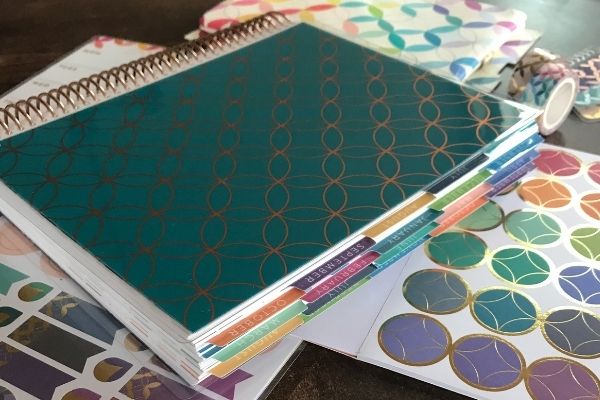 This year I decided to try out an 18-month LifePlanner.
I was concerned that it would be too thick compared to a 12-month planner.
And while it is thicker than the 12-month version, the coil is also slightly larger.
I didn't really notice a difference until I placed my new 18-month planner next to my 12-month LifePlanner from 2020.
Vertical Layout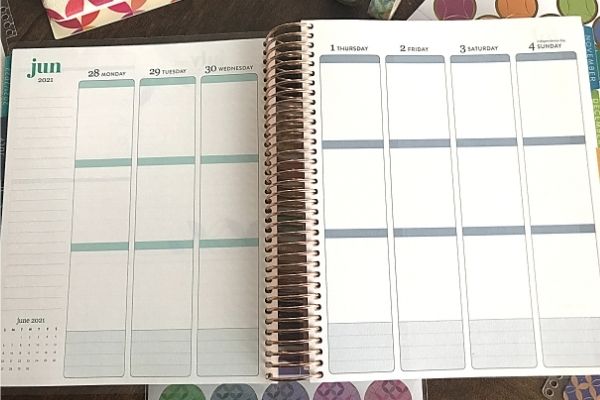 When creating your own LifePlanner you can choose between a vertical layout (shown above), an hourly layout, or a horizontal layout.
I don't think one type of layout is inherently better than any of the others – it's really a matter of personal preference.
I've used hourly and vertical planning layouts for years, so I naturally visualize my weekly plans vertically.
The new vertical layout design for the LifePlanner has an updated design on the left page, but it's very similar to previous designs.
One of my favorite things about the vertical design is when you change from one month to the next in the same week, and you can see the color differentiation between the two months.
Those kinds of details are what make this planner special!
I do wish that the left page would be for Monday through Thursday, and the right page would be Friday, Saturday, Sunday, and notes.
Maybe someday they'll make this change?
You May Also Like: Erin Condren Star Wars Planning Collection Review
Erin Condren LifePlanner Measurements
The coiled planner is 7″x9″.
My 18-month planner is about 1 1/4 inches thick.
If you order a 12-month planner, it will likely be about 1 inch thick.
Inside the Erin Condren LifePlanner: Unboxing Video
Opening up a shipment from Erin Condren is a treat!
The planners always come in beautiful boxes, and they're carefully packaged.
I love to look at everything that's included like the sticker sheets, snap-in ruler, and even the little folder in the back of the planner.
I made a video for you so you could see what unboxing an Erin Condren planner is like:
Erin Condren LifePlanner Coupon
Want to get $10 off your next Erin Condren purchase?
Use my referral link to create an account on the Erin Condren website, and get $10 off your first order.
Go here to sign up and get the $10 Erin Condren coupon.
LifePlanner Inserts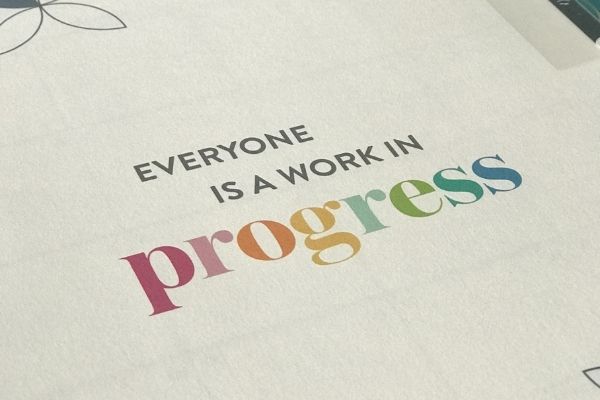 Another way you can customize your setup is to use LifePlanner inserts.
Inserts snap right into a coiled planner, and you can use them for specific planning purposes.
Go here to learn more about Erin Condren planner inserts.
What's Great About Erin Condren Planners
Erin Condren planners are colorful, high-quality, and beautiful.
There are a lot of different layout options you can choose from, and they are always coming out with new designs.
Even though these are pre-made planners, there are tons of customization options you can use to make the planner work better for you.
With the Weekly LifePlanner, you can choose between vertical or horizontal weekly layouts, and for the coiled LifePlanner, you can even choose what color you want your coil to be!
And there are so many design styles to choose from. Here are some beautiful color schemes and designs from the design team:
With Erin Condren planners, you know you're going to get a beautiful, high-quality planner.
No need to worry about ink bleeding, because the pages are made of thick paper.
Erin Condren is always coming out with new products based on customer feedback.
Even if you don't end up getting a planner from Erin Condren, they're a good source for fun planner supplies like washi tape, wet-erase markers, stickers, pens, and more.
Go here to learn more about the Coiled Weekly LifePlanner
More Planner Reviews
More Planning Ideas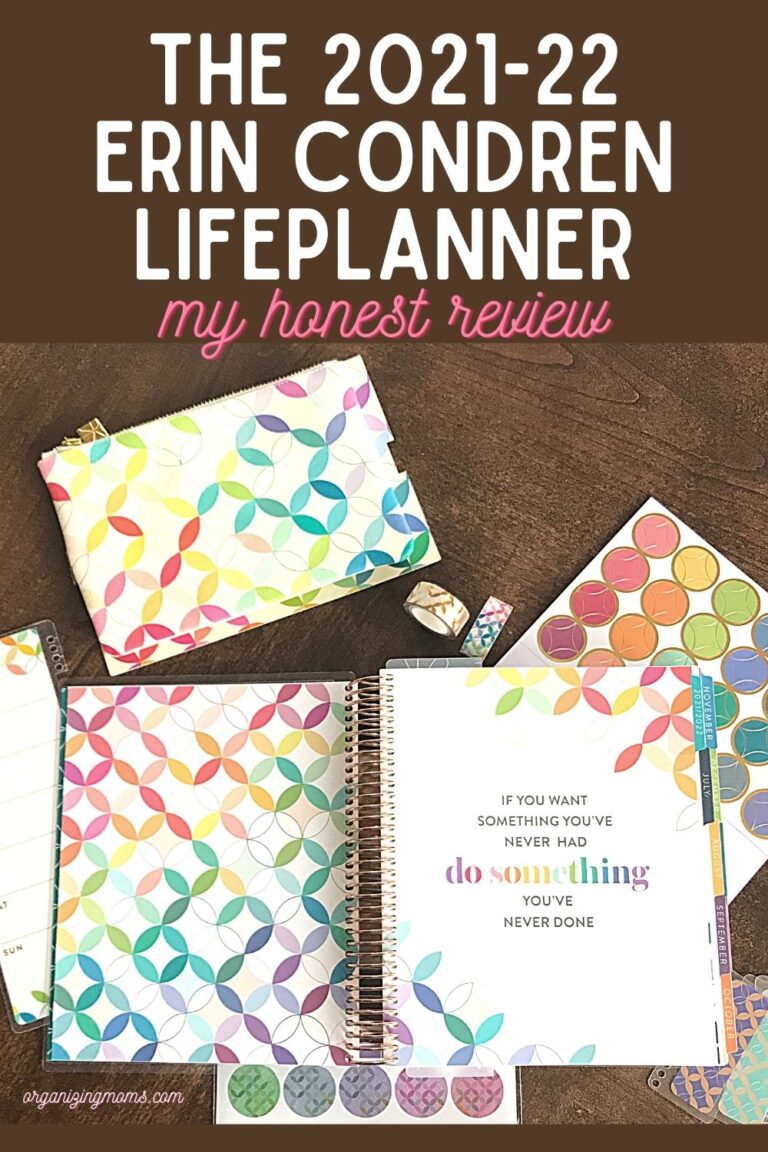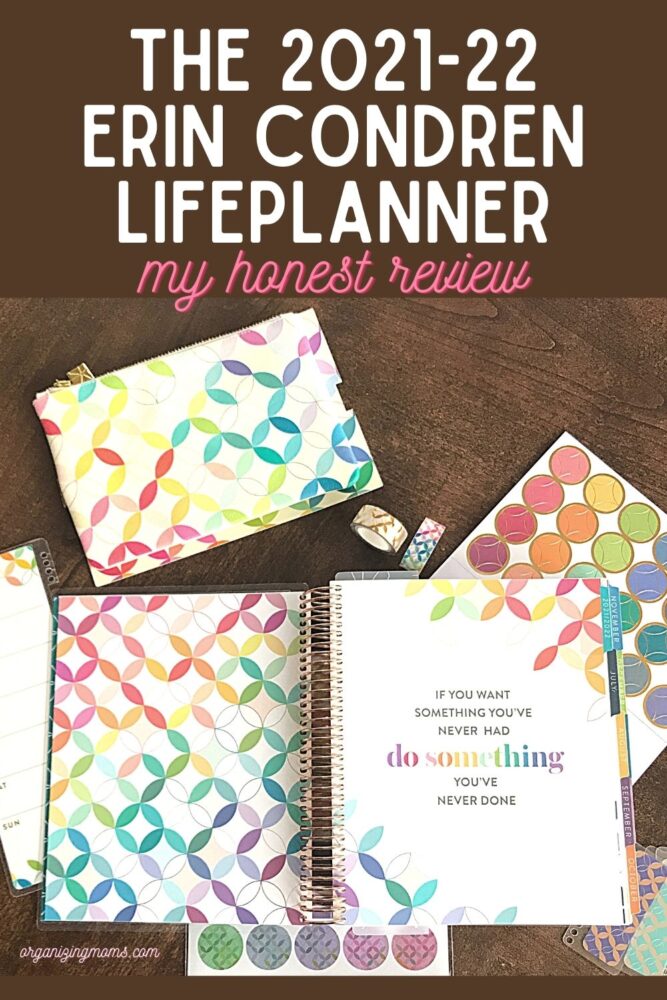 New to this community? Start here, friend!