Looking for a gift for that hard-to-buy-for person? Why not delight them with a unique clutter-free gift that could be useful and beautiful? Here are some gift ideas for the person who has everything: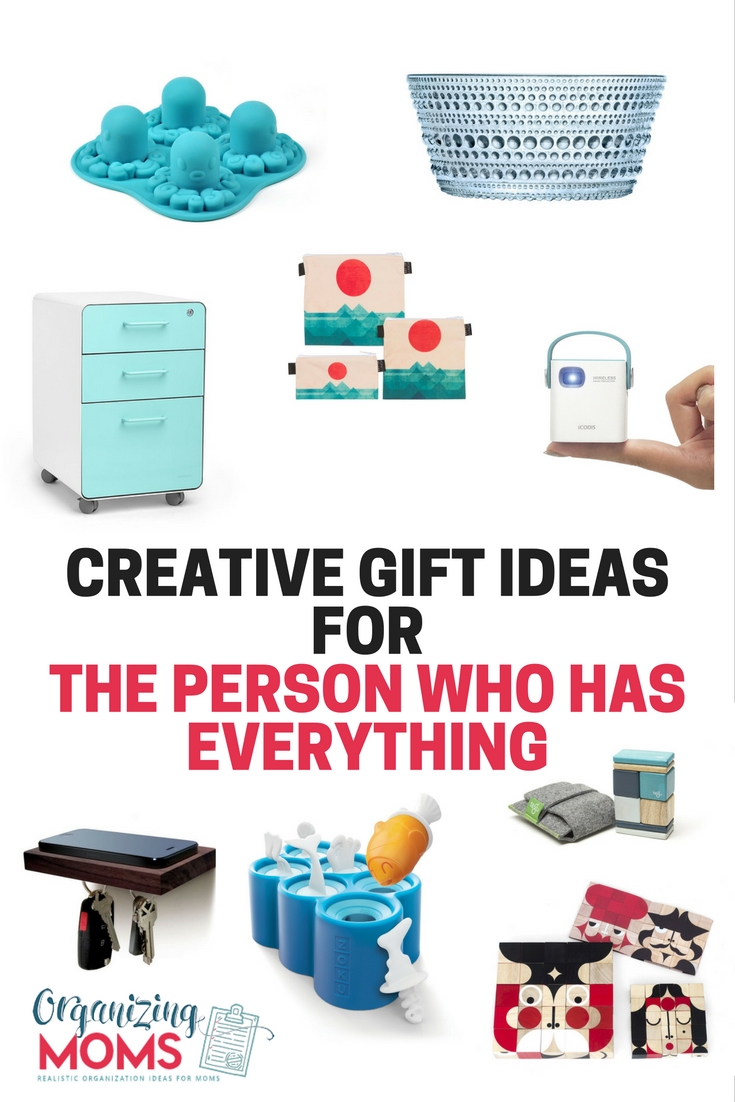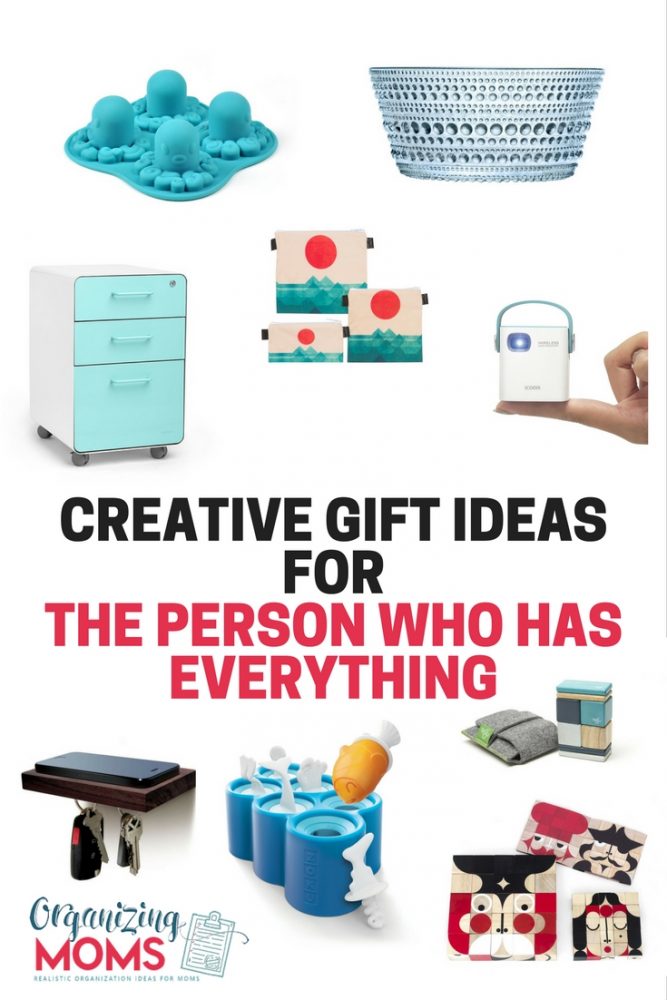 You may also like:
Gift Ideas for the Person Who Has Everything
Fish Pop Molds – Great for parents, grandparents, or anyone who entertains little people!
Mobile Projector – Great for the traveler who wants to show their photos at all of the get-togethers! This might be good for teachers who have an unreliable internet connection in their classroom (speaking from experience here!).
Popping White + Aqua Stow Rolling 3-Drawer File Cabinet – Organize papers and office supplies, while keeping them secure. Great for recent grads, seniors, or anyone who needs a little extra office storage.
Miller Goodman Mini Facemaker Wooden Blocks – Great for kids and adults alike. I'd love to get a set of these to put on the coffee table. A great conversation starter and creative outlet!
Plank Floating Cell Phone Wall Mounted Wood Shelf With Magnetic Keyhole – This compact gift will give your recipient the gift of not having to look for cell phones and keys. A beautiful thing!
Coolamari Octopus Ice Tray – Super cute ice cubes totally trump boring rectangle-shaped ones. Surprise guests and kiddos with this unique ice cube tray.
little Kastehelmi Bowl, Light Blue – A beautiful edition to any home! Good for serious-types, or anyone who likes pretty glass things. Shopping for someone who gets crazy about who's going to inherit the china? This gift is for them.
French Bull – Lazy Susan Turntable – Fun organizational tool for families, youngsters, or anyone who has trouble reaching for stuff at the table. Could be used on a tabletop, or in the fridge for condiment organization.
8 Piece Tegu Pocket Pouch Magnetic Wooden Block Set, Blues – A fun, creative toy that's small enough to use on-the-go. All of these wooden blocks are magnetic, which makes them easy for little hands to use. We have a few sets of these, and they're really fun!
Reusable Snack and Sandwich Baggies – Your gift recipient will have the coolest cold lunch in the office with these pretty reusable sandwich and snack bags. Great for the eco-conscious and thrifty!
Looking for More Gift Ideas? Here's some more inspiration: