Looking for clutter free gifts for everyone on your list? Creative, useful gift ideas for kids, parents, adults, grandparents, and more!
Are you struggling to figure out what to get for those hard-to-buy-for people on your list? Are you stumped when faced with the task of giving a gift to someone who seems to already have everything? Are you looking for clutter free gifts inspiration?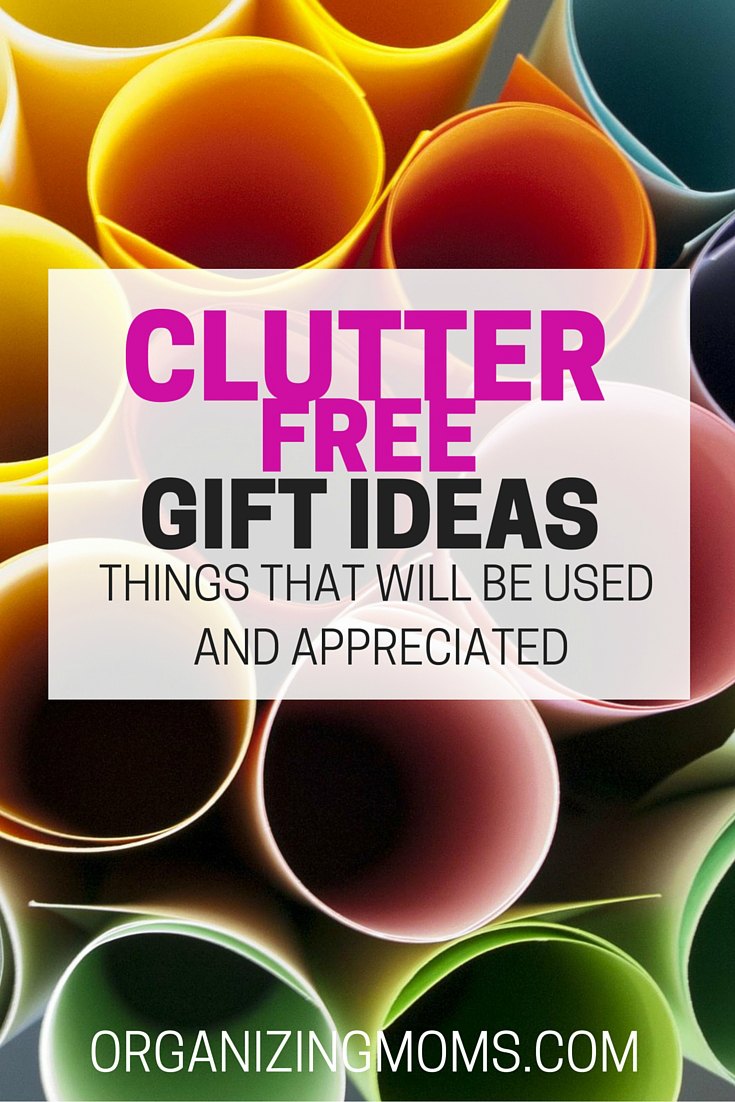 No matter what your situation, this post should give you some ideas for clutter free gifts. All items on the list are things that people will actually use and enjoy.
Clutter Free Gifts
Gift Cards – The ultimate in clutter free gifts! Most people love getting gift cards, but there are some people who get high-maintenance about gifts and think gift cards are impersonal. Provided your gift-ee is not high-maintenance, gift cards are the best clutter-free gift. You can send most of them via email too if needed. Amazon, ITunes, Starbucks, and Domino's Pizza are favorites in our house. Looking for discounted gift cards? Check out Raise – they have hundreds of discounted gift cards that you can buy online.
Car Washes – Most car wash companies sell punch cards. Everyone needs to get their car washed, so this is a gift that could last for months!
Car Detailing – A sparkling clean car is something a lot of people don't want to pay for, but they would love to have it.
Movie Tickets – You can buy movie tickets in advance and give them as gifts! This is a gift that will be used and enjoyed (unless your gift-ee picks a bad move, but that's not your fault). A great option for teens or anyone who loves the movies.
Hulu Plus subscription. HuluPlus has awesome shows that aren't on other networks. If you have someone in your life that likes the show Castle, they will love the Murdoch Mysteries, which is on HuluPlus. And, The Mindy Project is only on HuluPlus now. AND, they now have a commercial-free option, so you can watch shows without watching commercials. It's amazing!!
A Wireless Speaker. Wireless speakers can connect to any devices that have bluetooth connectivity. This is a great gift for anyone who likes to listen to music or podcasts on their phone or computer.
Museum memberships. Memberships to children's museums or science centers could provide hours of entertainment for families. Educational entertainment!
Coffee. Coffee drinkers will love the gift of coffee. It will be used and appreciated. A lot. My favorite coffee is Cafe Altura Ground Organic Coffee, French Roast. Totally delicious, and kind of fancy-schmancy because it's organic.
Classes. If you have a crafty person on your list, a class on Craftsy would be a lot of fun. They have all different types of craft classes – photography, sewing, cooking, scrapbooking, etc.
Meal Planning Service – Great for busy moms and families. Build-A-Menu lets you pick out recipes each week, and gives you shopping lists for ingredients. Diet-specific and budget-friendly menus are available.
Fruit Baskets – A great option for long-distance gift-giving.
Put Me In The Story – Create personalized books for the kiddos in your life. They will love seeing themselves in a personalized storybook.
Fitbit – A great gift for the health-conscious. Fitbits track your daily steps, sleep, and more.
Warehouse Club Membership – Sam's Club, Costco, and BJ's all have membership fees. Having those fees covered for a year would be a great gift!
Amazon Prime Membership – For anyone who orders a lot of things online, an Amazon Prime Membership is an awesome gift! Prime membership includes free 2-day shipping on most items, access to online videos and music, and the option of "borrowing" ebooks for free each month.
Salon Gift Certificates – Many salons and beauty shops offer gift certificates for services like haircuts, manicures, and more.
Nice hangers – Help someone spruce up their closet with new matching hangers.
Children's Book Storage – to control book clutter, and make book covers visible for kids.
Tickets to a concert or ballgame.
Zoo membership for families or animal lovers.
A pre-paid round of golf.
Donation to charity.
AAA Membership.
Redbox Gift Certificates
Bright Sidewalk Chalk for kids.
Digital Frames – great for anyone who enjoys looking at photos. I would love to put one of these in our family room.
Entertainment Book – full of coupons to use throughout the year.
Cooking Lessons at a local cooking school.
Pre-paid oil changes or fuel gift cards.
Pre-paid subway or train tickets for commuters.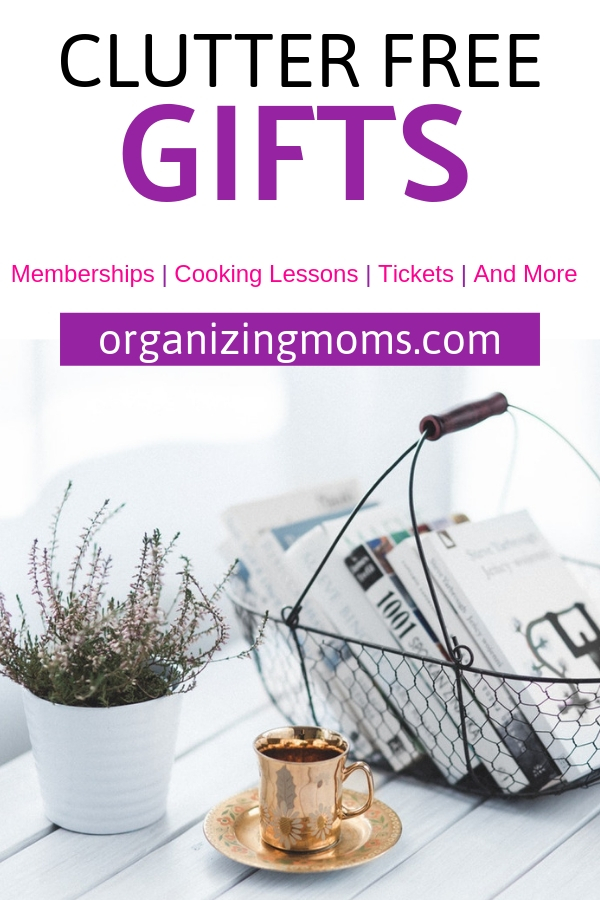 New to this community? Start here, friend!