Looking for a way to simplify your laundry and clothing storage at once.? Using the sock basket, you can make putting away clean clothes easier and make your laundry room less cluttered. A great technique for organizing with baskets.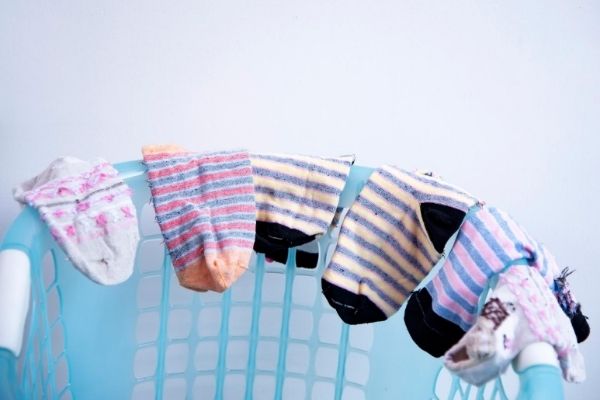 The Sock Basket
A few years ago, when our sons were younger, I was spending a lot of time matching and folding cute little socks. At the time, I was folding EVERYTHING (which I no longer do!), and it was way too time consuming.
One day, I was talking with some of my neighbors who had older kids. One lady told me her trick for saving time with laundry – she didn't match or fold socks! She only bought one type of sock for each child (usually different brands so she could easily tell them apart), and she just gave her kids their own socks to put away in their drawers unfolded. Since they were all the same type of sock, there was no need for matching!
How to Make a Sock Basket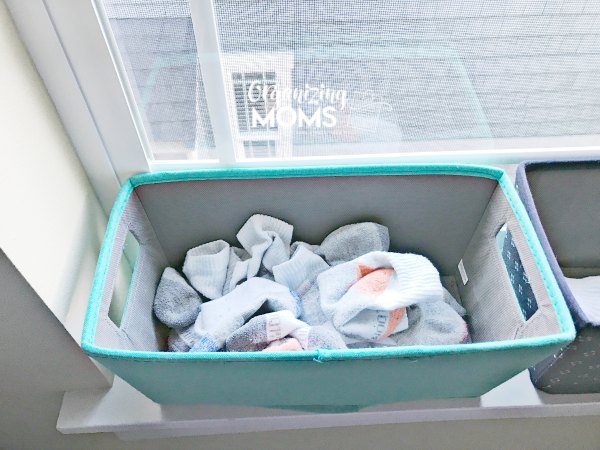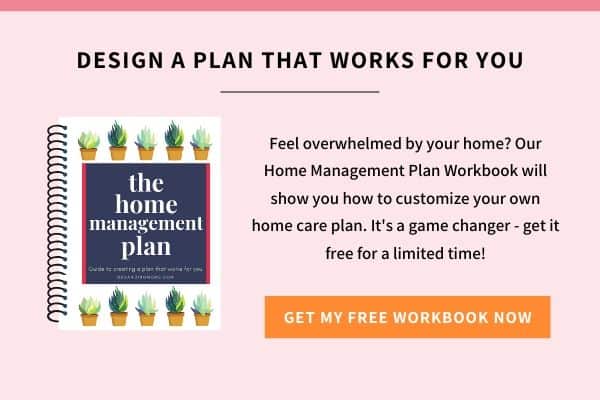 I took my neighbor's idea one step further by making a sock basket in our laundry room. Instead of putting socks away in drawers, I have a small basket for each child in our laundry room. I bought these baskets because they fit nicely on the little window sill next to our dryer.
Here's how to make your own sock basket system:
Get only one type of sock for each person in your family to start. Make sure they're different enough that you can tell them apart. Worried about spending money on new socks? You could wait until your kids need new socks and make the change then.
Decide on a place to keep your sock baskets. If at all possible, store them in the laundry room! That will make things easier for the person who's doing laundry.
Talk to your family about your new system. Celebrate the brand new socks and how this system is going to make it easier for everyone to actually be able to find clean socks!
Get rid of the old socks. If you have special socks for special occasions, find an easy place to store those (example: our kids have socks for baseball – we keep them in a separate bag along with their uniforms)
Put your new socks in their respective sock baskets.
When family members panic about the location of their socks, remind them of the new system.
As you do laundry going forward, do NOT fold or match socks. Just put everything into sock baskets!
How to Make the Sock Basket System Work for You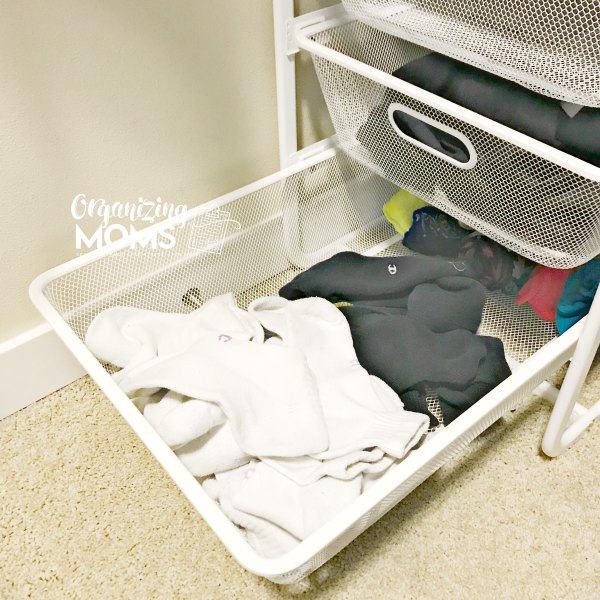 You have to set up your own sock basket system so it works for you. See the picture of the sock basket above? It has more than one type of sock in it, it's not in the laundry room, and it's actually a drawer basket system instead of an individual basket. And, it works!
Here are some ways you can modify the sock basket system to meet your needs:
Don't like the idea of separate sock baskets for everyone? Just have one sock basket and put everyone's socks in there. This will work fine with older kids who are able to identify their own socks.
Sock baskets do NOT have to be stored in the laundry room. If it's better to store them in bedrooms, closets, or even by the front door, do it! Do what's going to work best for you.
Not everyone has to participate in the sock basket system. In our house, it's just me and my sons who do sock baskets. And, by the way, I set up my sock basket in my closet because it's where I get ready in the morning, and it's far from our laundry room.
It's okay to have more than one type of sock in sock baskets. During the winter months, our kids usually wear black socks, but I still keep their white socks in their sock baskets for when they go to basketball practice. It's fine – they're able to grab the color they need. But, I still only have one type of black sock and one type of white sock for each child so they're easy to tell apart.
Sock Basket Ideas
You probably already have some containers or boxes around your house that you could use for sock baskets. But, if you're looking for something pretty to get everyone excited about starting the new sock basket system, here are some ideas: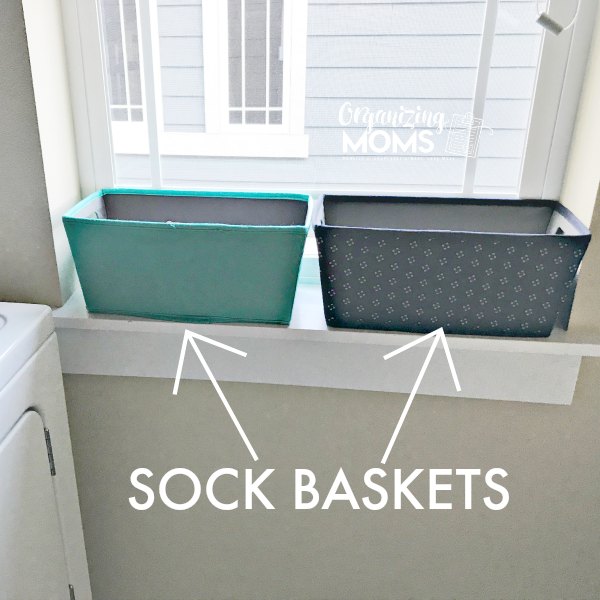 Fabric Quarter Baskets from Target – This is what we use in our laundry room (above). They're perfect because they fit right on our window sill. And, they come in a variety of different colors and patterns.
Colorful baskets from Amazon – perfect for sock storage! I love that these baskets look nice together, but they're each unique. It would be really easy for everyone to find their own baskets if you had this set. Plus, it would look really cute!
Set of 4 Fabric Storage Baskets from Amazon – Perfect if you want to buy all of your baskets at once! I prefer to have baskets of different colors to make it easier for everyone to see their own baskets, but if you want a more streamlined look, this would be really pretty!
Also available in sets of two.
More Ideas for Organizing with Baskets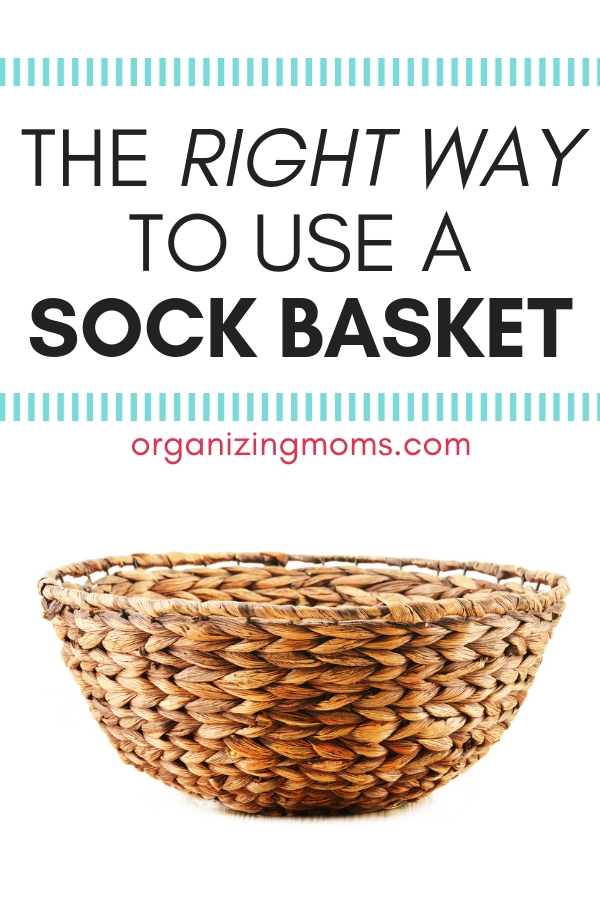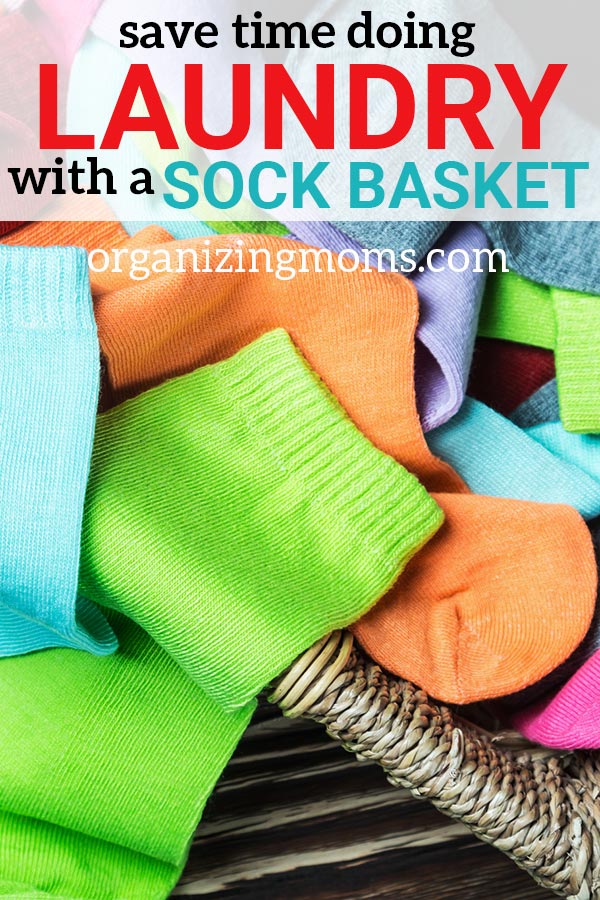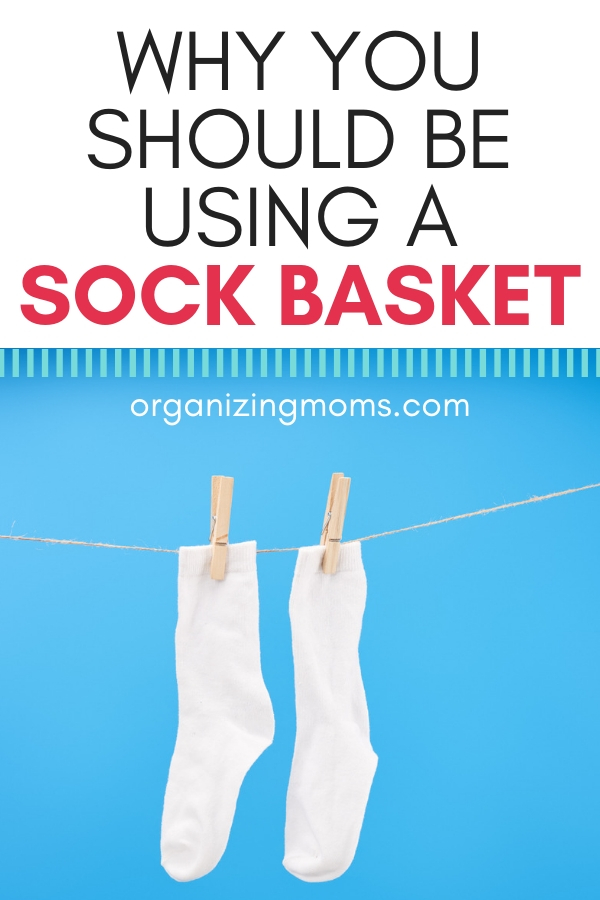 New to this community? Start here, friend!