An honest review of the Erin Condren Deluxe Monthly Planner. Find out what's included, and see how I'm using the planner as a work-at-home mom.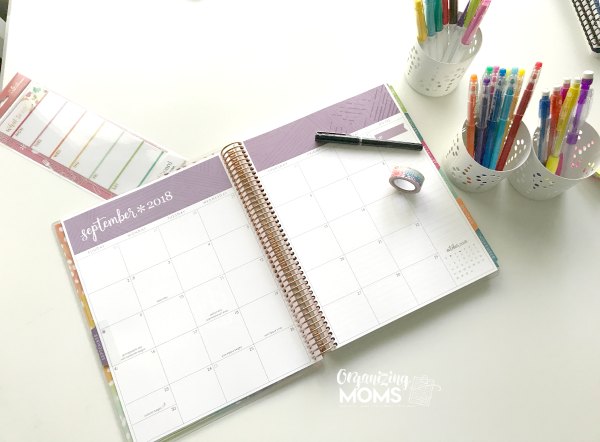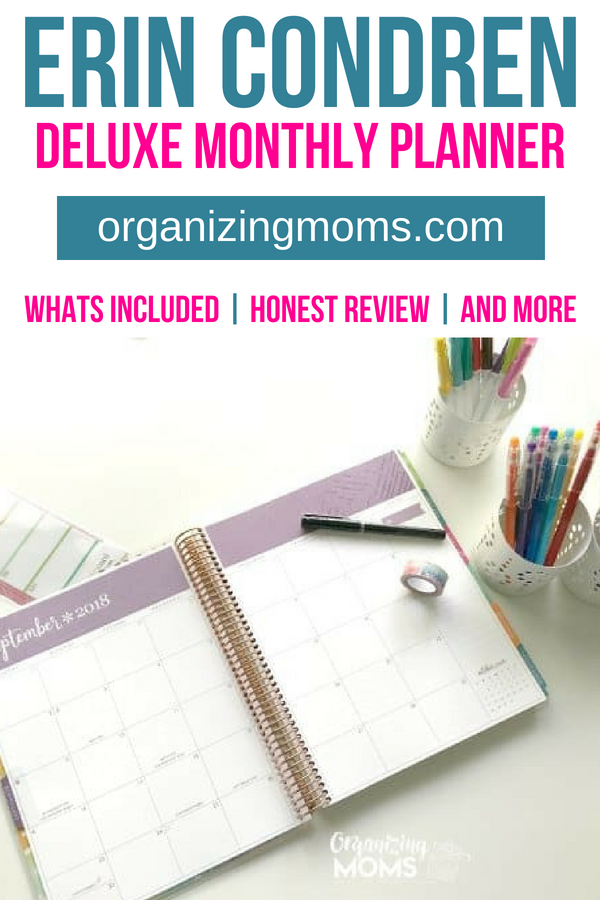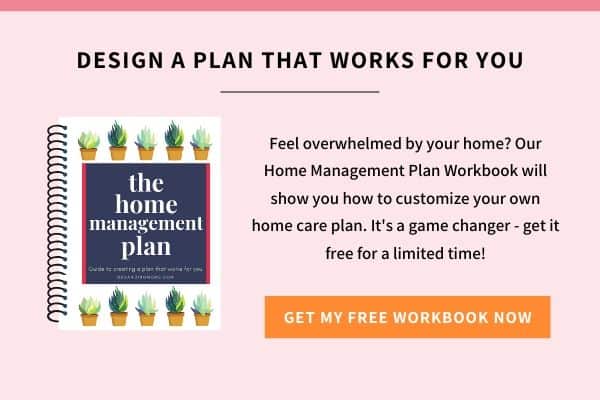 Last month, the nice people at Erin Condren sent me a deluxe monthly planner to review. I'd never used an Erin Condren monthly planner before, and I jumped at the chance to try it out! If you've been wanting to try out an Erin Condren monthly planner, I hope this review will help you!
This review is specifically about the Deluxe Monthly Planner. Erin Condren has a lot of other planners to help you schedule your days, set goals, etc. The planner I tried out, the Deluxe Monthly Planner, was pretty much just a big, beautiful monthly planner with extra note taking pages.
Related: My Totally Honest Erin Condren Life Planner Review
If you like to keep a paper calendar, this is a great, durable option. I actually decided to use it as a blog planner because I could use it to help me schedule posts, and remember which articles I wanted to work on, etc.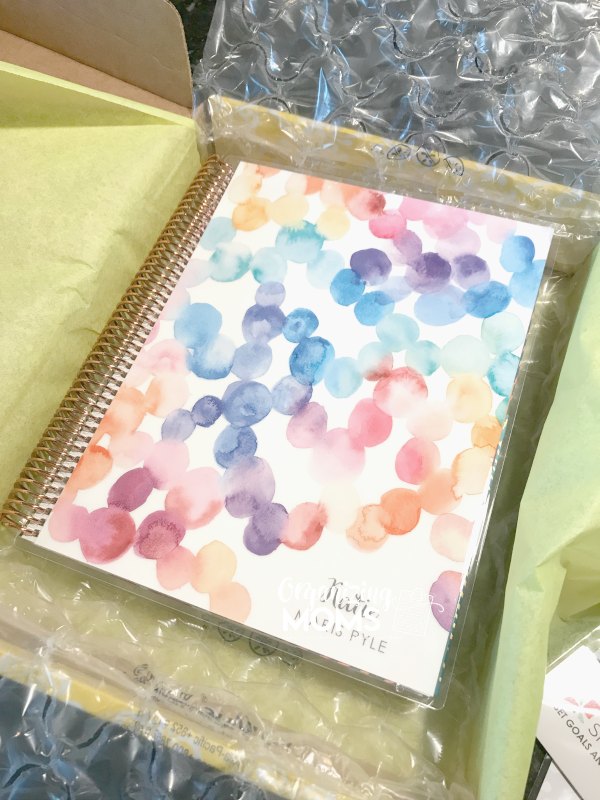 One of the really cool things about the Erin Condren planners is that they're totally customizable. You can put your name, your business name, a quote, or whatever you want on the cover. And, you get to choose cover designs, sizes, layouts and more. I even got to choose what color of spiral I wanted for my planner (I chose rose gold).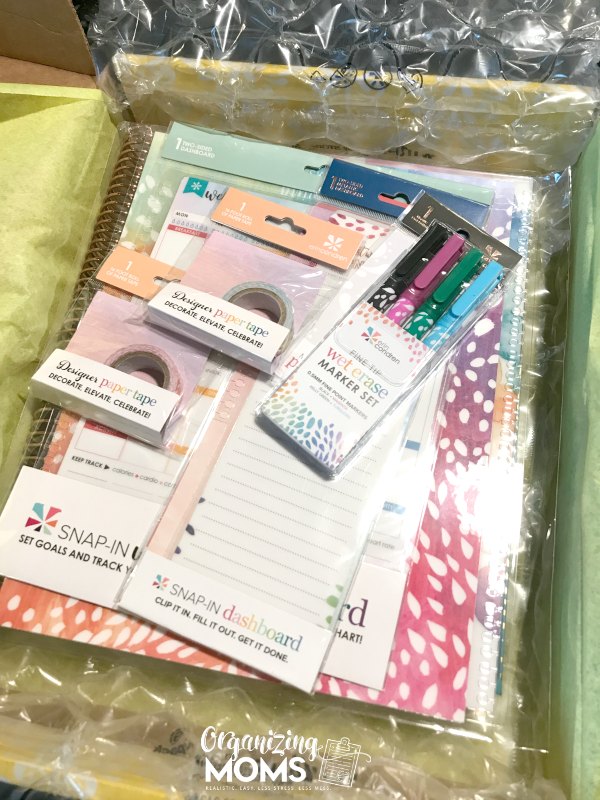 For me, one of the neatest things about the planner I reviewed were some of the accessories you can purchase to go with it. I picked out a couple of different types of washi tape, markers, and a few "dashboards" you can pop into your planner and reuse again and again using wet erase markers.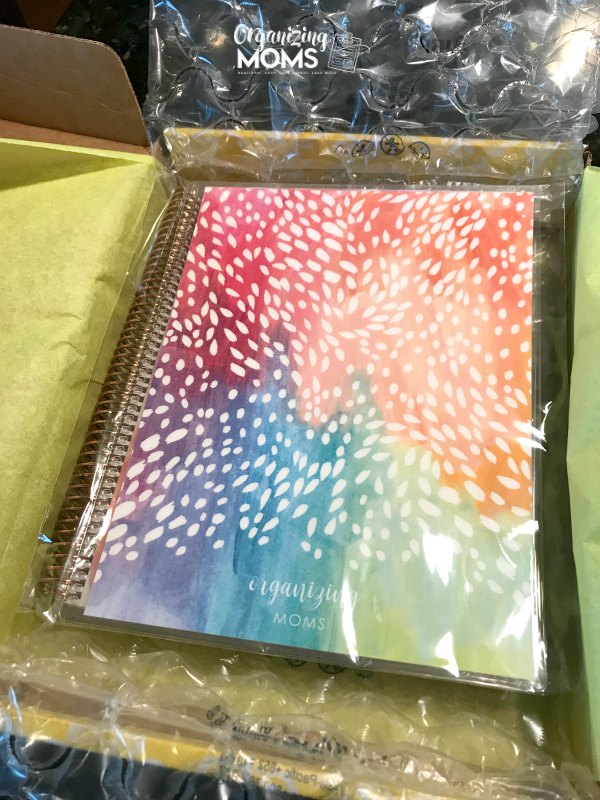 Another item I tried out was the optional divider page. I ordered one that said "Organizing Moms" – but you could customize yours to say whatever you want. One neat idea I saw on the Erin Condren website was to use them as school subject dividers, and label them with the names of the different courses you're taking. If I were still in school, I would definitely do that!
Related: See inside the new Erin Condren LifePlanner Binder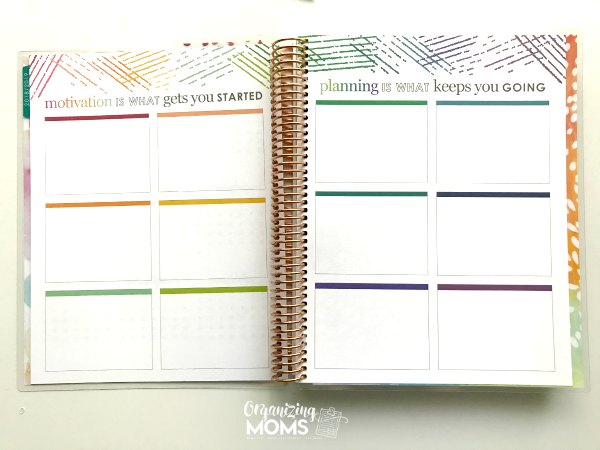 At the beginning of the Deluxe Monthly Planner, there's two pages that you can use to help you plan out your year.
If you like to focus on specific goals for each month, this would be really nice to have!
I decided that I'm going to use it to help me decide which organizing topics to focus on each month for my blog.
I've tried to do this before (just using notebook paper), but I've rarely stuck to my original plan.
I'm hoping this spread will help me stay focused on creating great content for you!
Related: Erin Condren Star Wars Planning Collection Review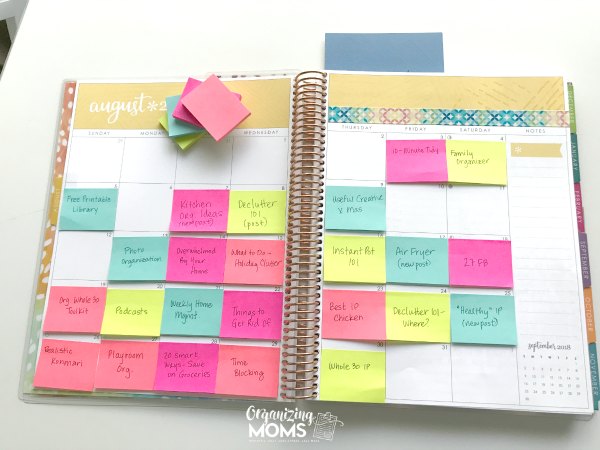 One of my FAVORITE things about this planner is its size. I ordered the largest version of the planner, and each date has tons of space for penciling in different appointments and activities.
But, I was really excited to see that I could use little sticky notes on each of the date boxes, and they fit in perfectly! This month I've been working on improving some of the older posts on Organizing Moms, so I scheduled everything using the sticky notes. That way, I could move things around if needed – I loved having the flexibility to change things up last minute!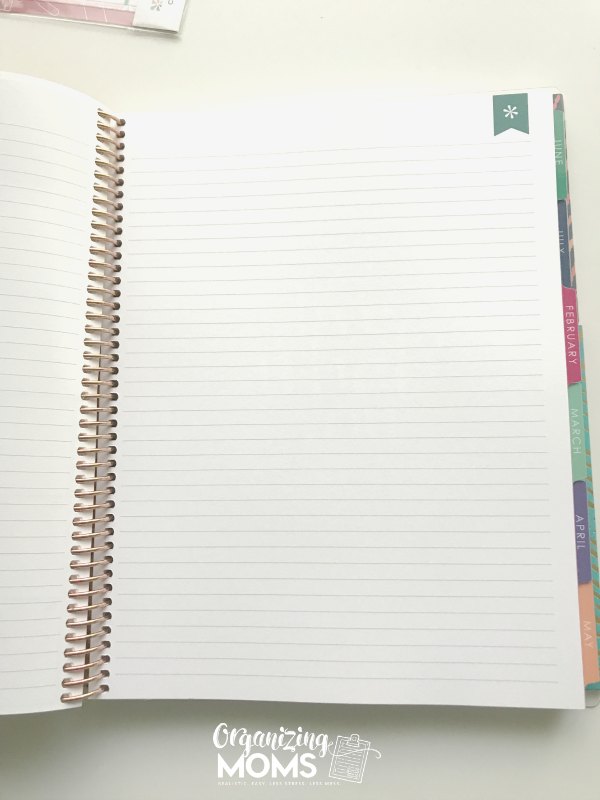 Above you can see a photo of what the extra notes pages look like inside the planner. The notes pages at the back of the planner are actually perforated so you can tear them out if needed.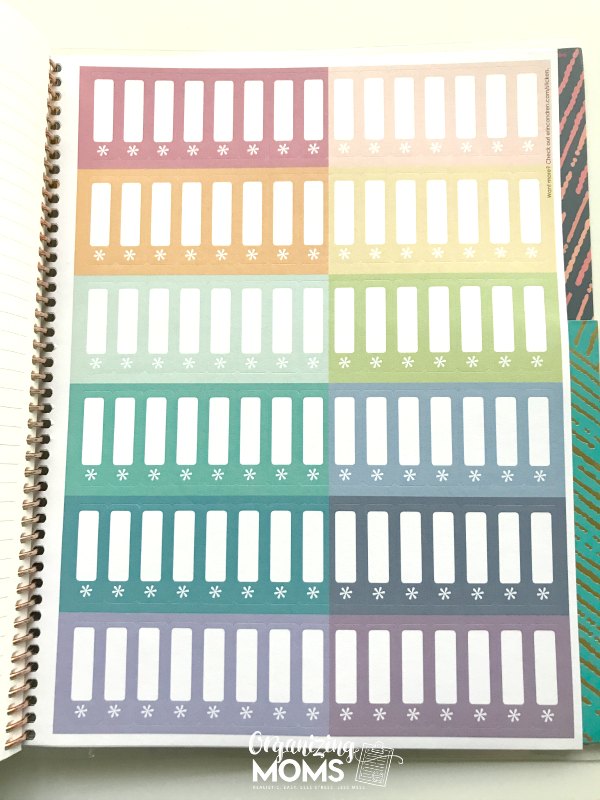 My planner also came with this set of colorful stickers. I might use these to help me remember to do routine tasks, or as a way to focus on important deadlines.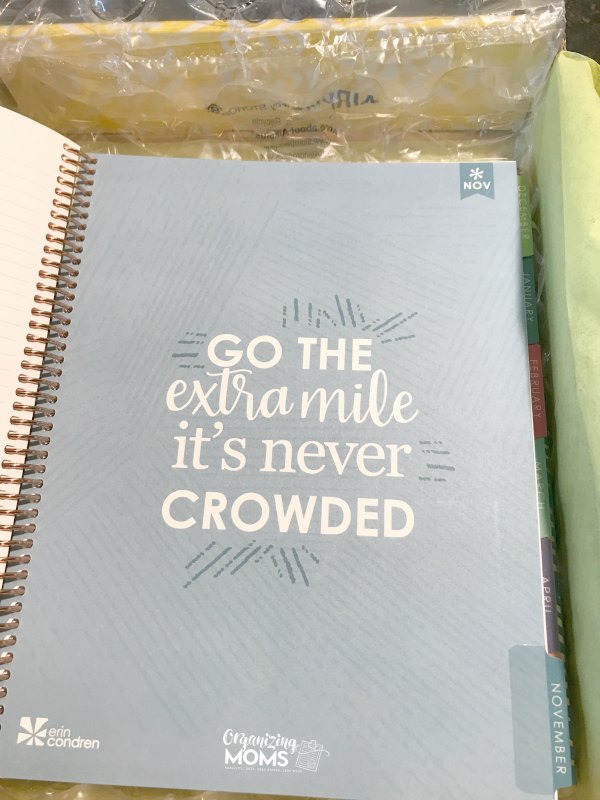 Between each monthly spread, there's a motivational quote to inspire you.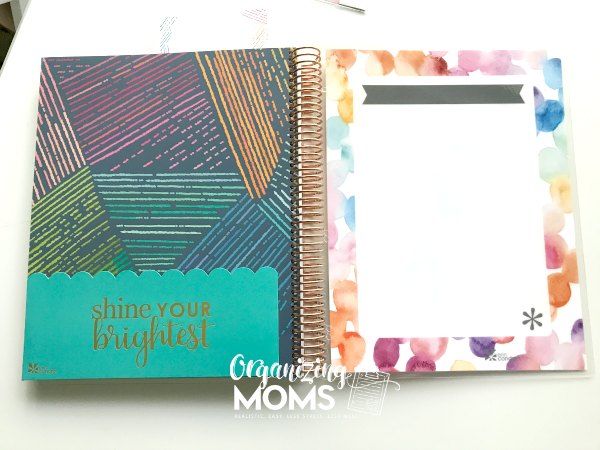 This is what the back of my planner looks like. On the left, there's a pocket page for keeping extra papers. I wasn't crazy about the design, but I love the functionality of the pocket. The back cover of the planner is actually laminated, and there's a big space for keeping notes using wet erase markers.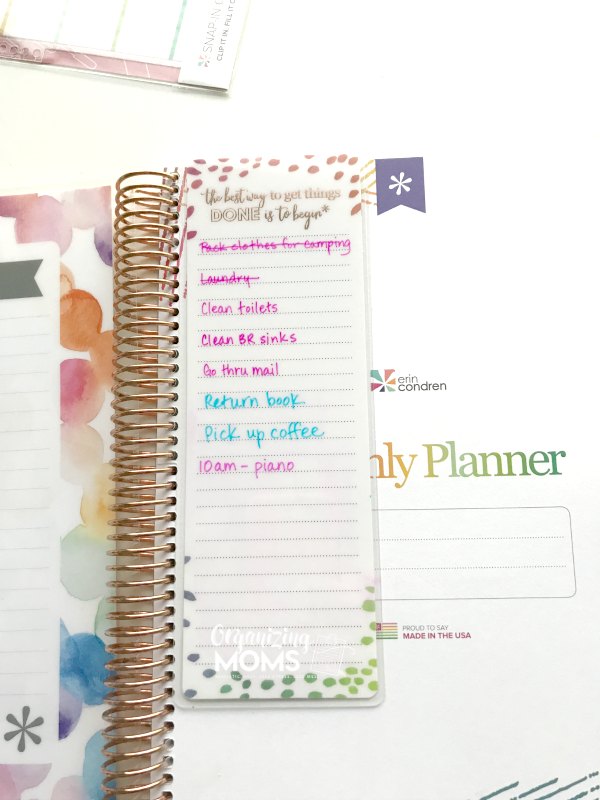 One of my favorite "dashboards" was this to-do list. Since this planner doesn't have a daily spread for planning out your day, having this little to-do list handy snapped in with my planner pages helps me stay on track with some of the household things I need to do each day.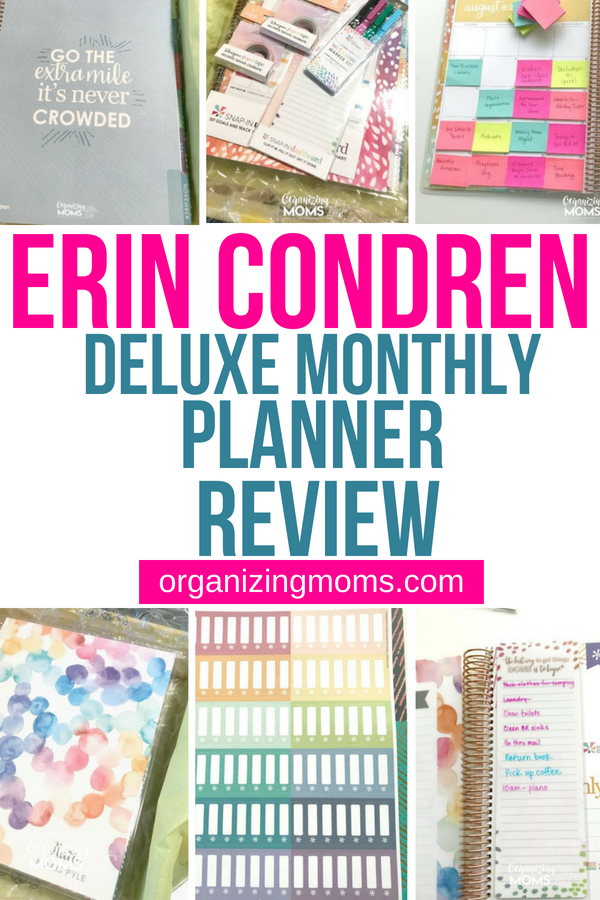 I hope you found this review helpful. For more information about the Deluxe Monthly Planner, planner accessories, or other types of planners available, check out the Erin Condren website.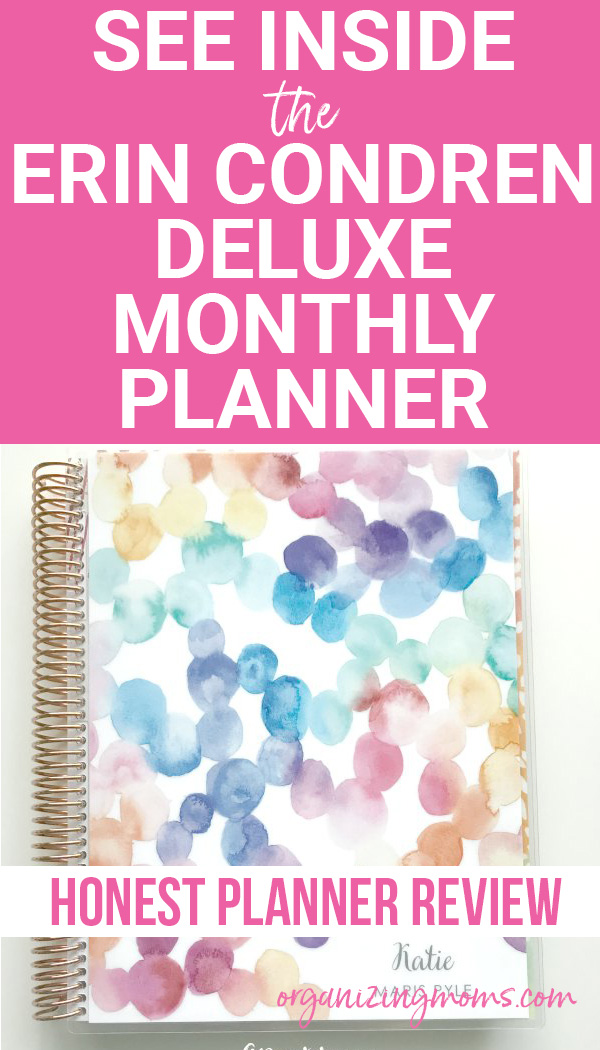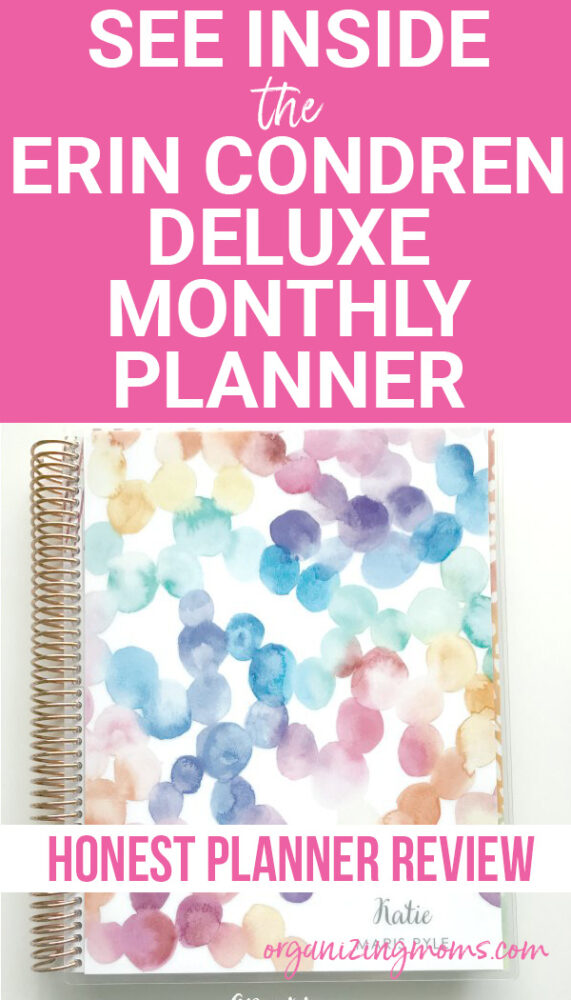 New to this community? Start here, friend!