How to do a reset week after Christmas. Ideas to help you get your home and life back on track after the holiday season.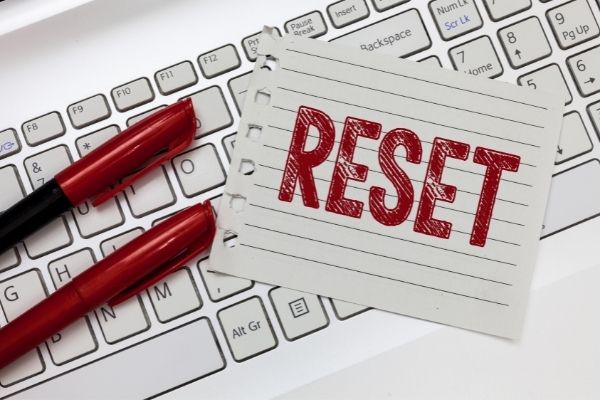 Reset Week After Christmas
Right about the time we get to Christmas afternoon, our website gets flooded with traffic.
Now that the presents have been opened, holiday meals have been eaten, and things start to slow down just a bit, a lot of people start to think about getting organized!
The week between Christmas and New Year's Day is the perfect time to do a reset before the start of the new year.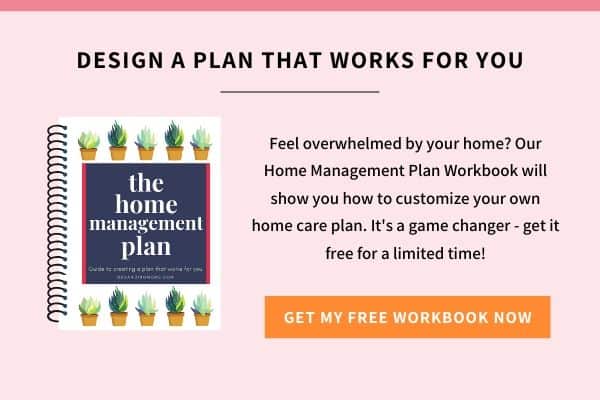 Whether you're finding this article on Christmas Day, or later, you can jump right in and reset your home after the holidays.
In this article, you'll find daily recommendations and inspiration for resetting your home.
Pick and choose the activities for you, and re-order the tasks if it makes sense for you.
I hope these reset ideas will help you feel more organized and ready to tackle the year ahead!
Day 1: De-trash your home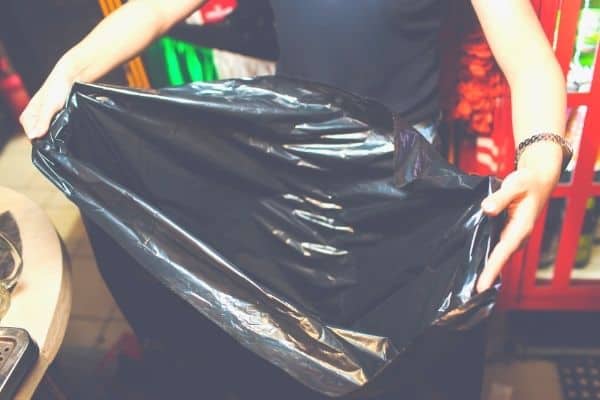 Grab a few garbage bags, and walk through your house, throwing away anything that's garbage.
Pro tip: Keep all wrapping paper/gift-related garbage in the same bag, and DON'T THROW IT IN YOUR GARBAGE BIN YET.
That way, if you discover that you accidentally threw away a gift card, or something that looked like trash, but wasn't, you can easily find it.
I put this garbage bag of gift-related garbage in my closet for about a week, until I know for sure that all-important items are accounted for.
Getting rid of all of the surface clutter like leftover cups, paper plates, and whatever else might be laying around will instantly make your space feel so much more comfortable!
Read more: 7 Things You Didn't Know About The Impact of Clutter
Day 2: Reset your kitchen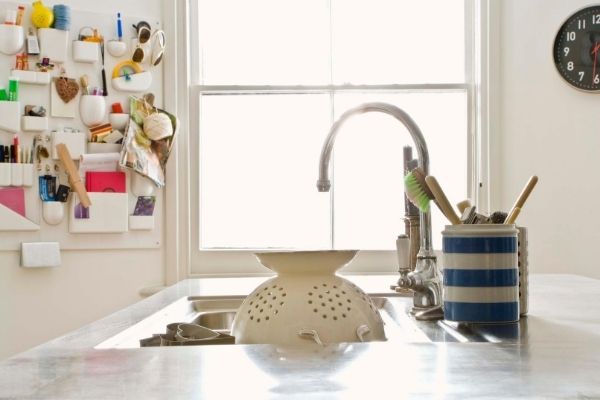 When your kitchen feels cluttered, your whole house feels off.
Resetting your kitchen after the holidays can seem daunting, but once you've done it, you'll feel so much more organized and ready to start fresh!
Begin by washing and putting away all of your dirty dishes.
If you have Christmas dishes, put them away with your holiday decorations.
Take down any Christmas decor and linens that you may have in your kitchen.
If you have the energy for it, clean out your refrigerator, and get rid of any food you won't end up eating.
Wipe down your countertops and shine your sink.
Enjoy your clean kitchen!
Related: Coffee and Clean Kitchen: How to Do a Daily Kitchen Reset In the Morning
Day 3: Goal Planning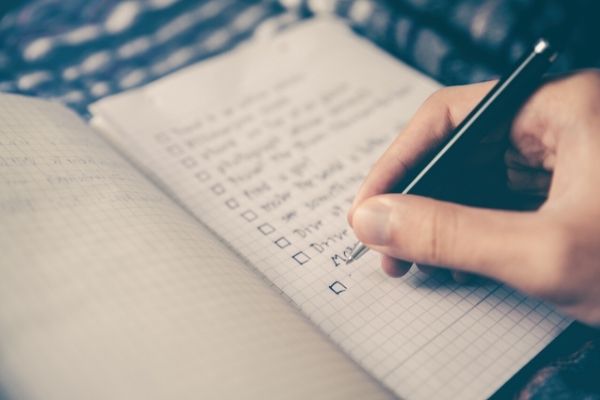 During the week between Christmas and New Year's Day, we feel the pressure to set New Year's resolutions.
This is fun, or stressful, depending on your take on resolutions!
But this year, you might want to try setting measurable goals for the year instead.
Most people don't stick to their New Year's resolutions, but I've had a lot of luck with sticking to quarterly goals.
Quarterly goals are goals you want to accomplish in the next three months.
Why three months?
Three months is a short enough time frame to allow you to plan out, step-by-step, how you want to reach your goals.
And it's a long enough time frame to allow you to achieve significant goals.
Take some time to sit down today and set one or two goals for the upcoming quarter!
Related: Why Quarterly Planning is the Best Way to Plan
Day 4: Clear Surfaces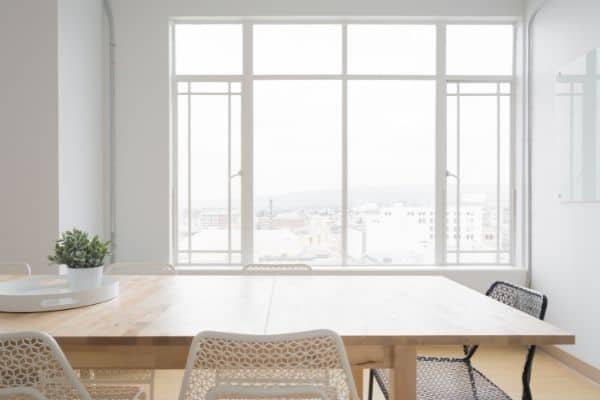 Clearing off the surfaces in your home is a great way to reset after the holidays.
When you clear surfaces, you eliminate visual clutter, which has a calming effect on your space.
If you cleared off the countertops in your kitchen earlier this week, you know how clear surfaces can give you an instant sense of order.
Spend some time today clearing off the surfaces you see the most.
Now's the perfect time to put away Christmas decorations.
Definitely put away Christmas decorations you have on the surfaces in your home, and if you have the energy to do it, put away the rest of your holiday decor as well.
Related: The Easy Way to Organize Christmas Decorations
Day 5: Laundry Catchup + Self-Care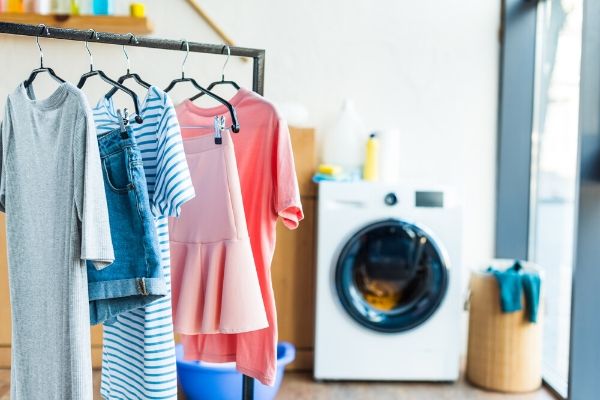 Spend today in laundry mode!
By catching up on your laundry, you'll feel more prepared for getting back to "real life," and you won't have to worry about not having anything to wear.
As you're waiting for your laundry to wash and dry, revisit some of your ideas for goals for the upcoming quarter.
Rest, read, or watch a favorite show.
Eat a delicious meal.
Today's a day for getting laundry done, and doing some things for yourself.
By allowing yourself some down time, you'll probably have inspiration for things you'd like to do in the upcoming year.
Related: Do it in a Day: Organize and Reset Your Laundry Room
Day 6: Meal Plan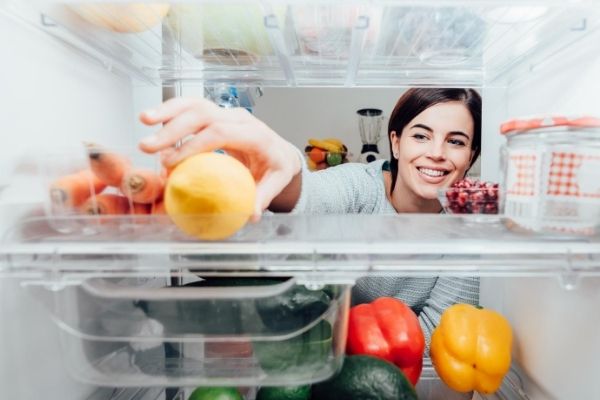 After a great holiday season filled with sugary treats and delicious food, your digestive system may be signaling to you that it's time to get back to eating the way you normally do.
You don't need to do a full-on detox, but start thinking about what healthy foods you'd like to eat in the next few days that would help you feel healthier.
Recommended: Done For You Meal Plans from Eat at Home Cooks
Day 7: Declutter On-the-Go Items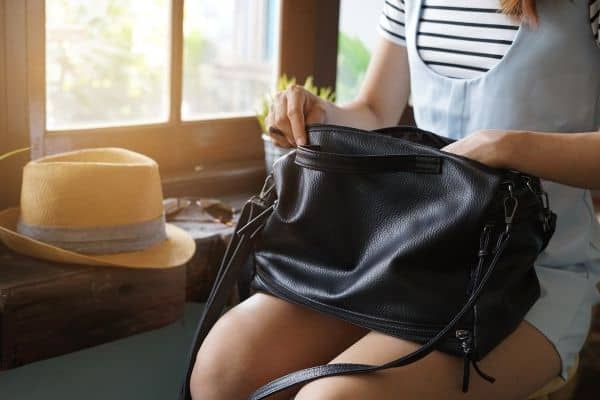 Take some time to declutter items you take with you when you leave your home.
Depending on how you get around and where you live, you'll want to declutter things like your car, purse, coat pockets, gym bag, and/or backpack.
Clean out everything, and make sure you have all that you need for the upcoming week.
One of my favorite tricks for getting ready for the week ahead is to put everything I need to bring with me right in front of the door so I can't miss it on the way out!
Next week things will start to return to normal after the holidays, and you'll be ready for it!
Make the Most of the Energy of Your Reset Week
During reset week, people naturally feel like decluttering, and/or setting goals for the new year.
If you want to make the most of that organizing energy, here are some more in-depth resources to check out:
Quarterly Planning Workbooks

– Printable planning sheets you can use to set goals for the upcoming quarter

Uncluttered

– A decluttering course that helps you through the process of decluttering your home.
More Ways to Reset After the Holidays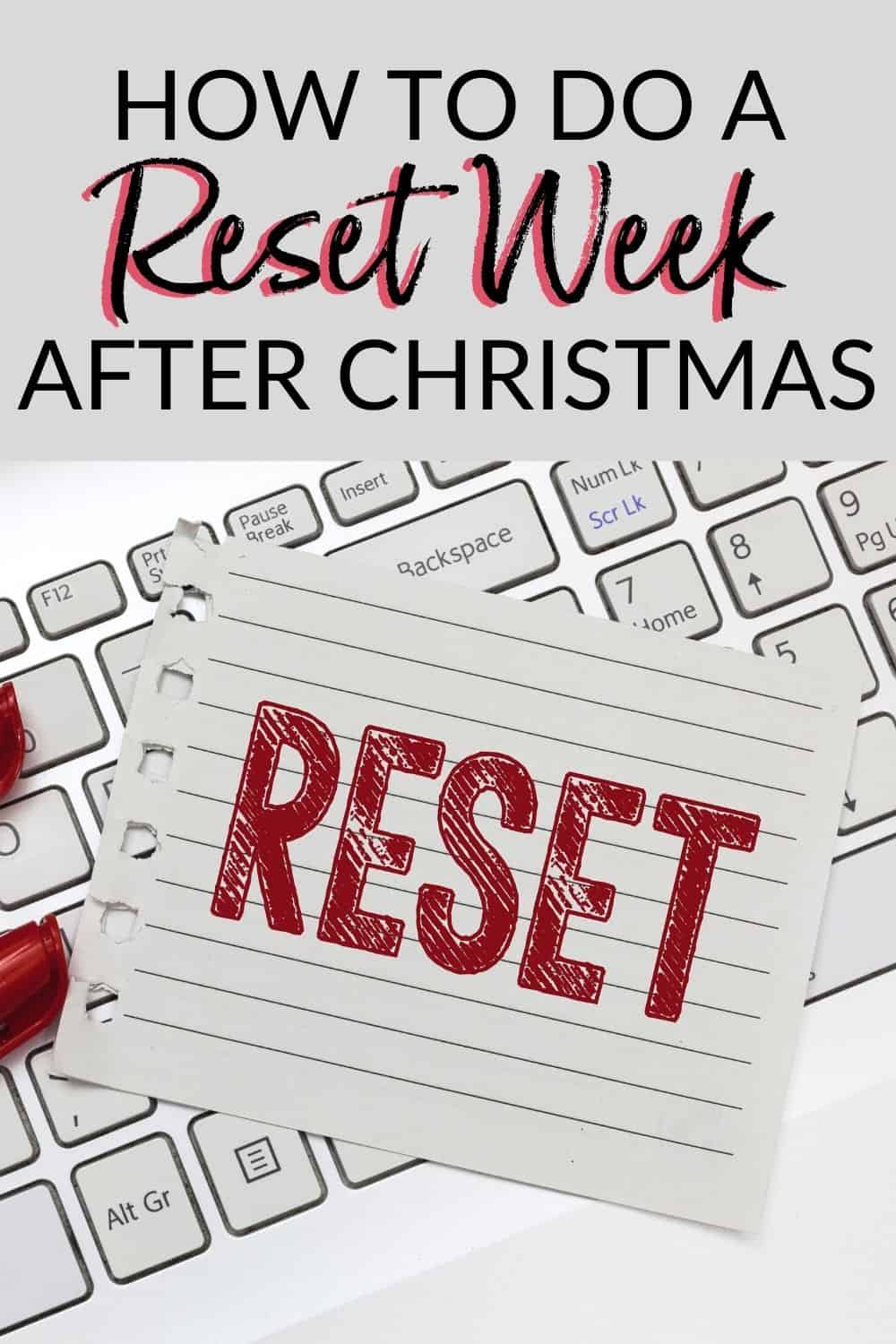 New to this community? Start here, friend!