Are you looking for ways to save money and use safer cleaning products in your home? One easy way to save and feel better about the cleaning products you're using is to just…simplify it!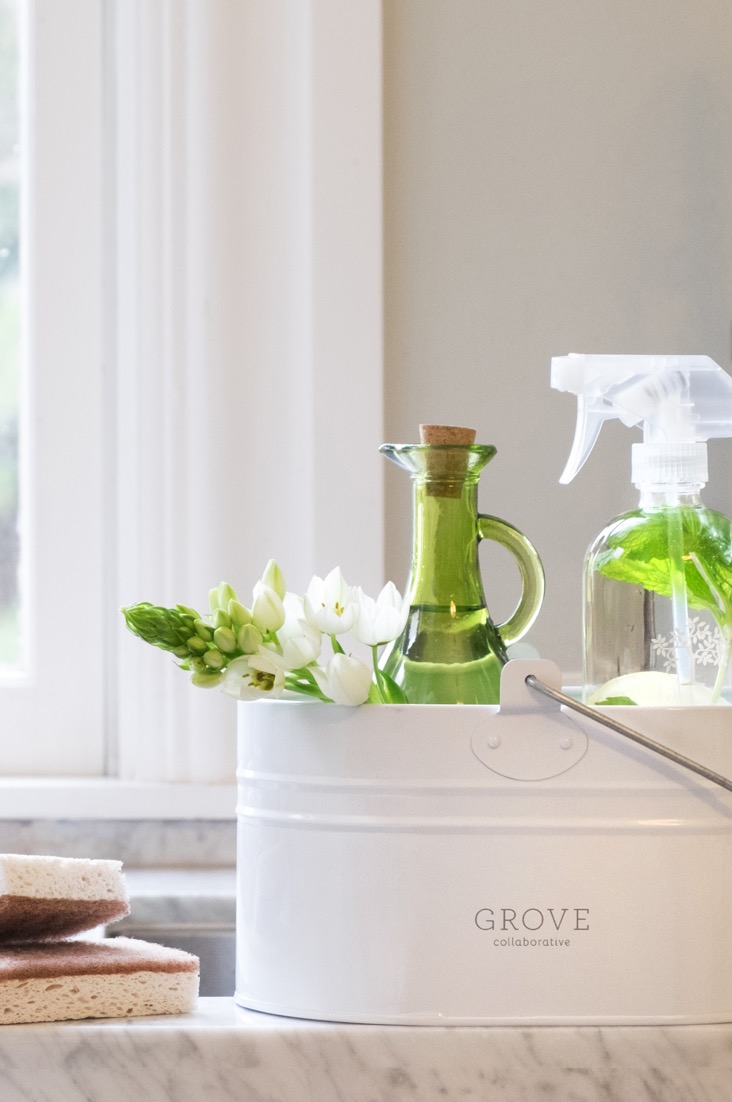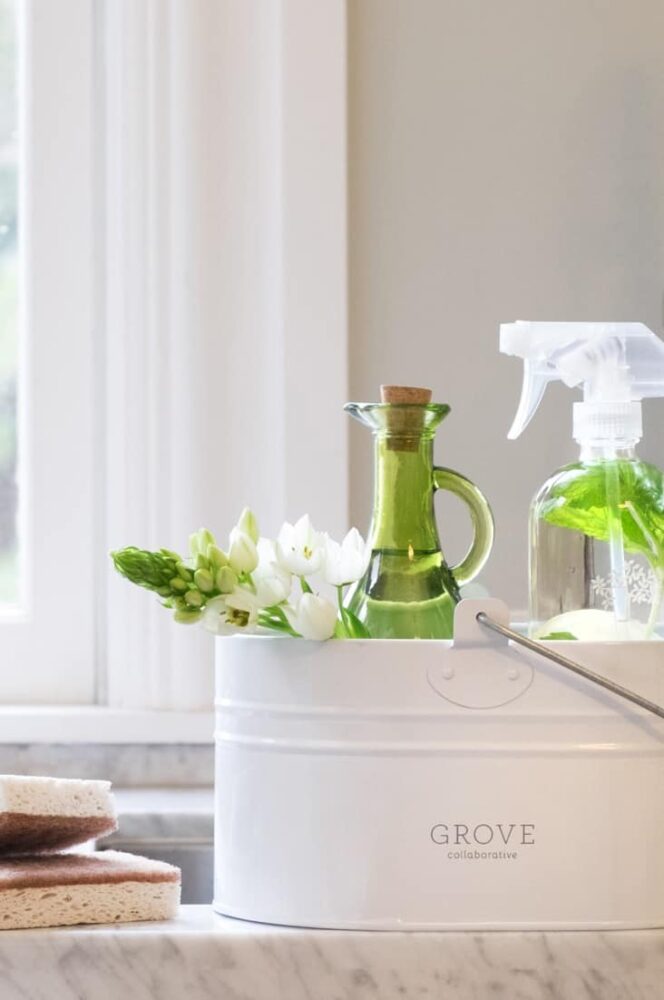 I haven't gone totally toxin-free with our cleaning supplies, but as we're using up the things we have, I've been transitioning to simpler, natural alternatives to clean in our house.
By eliminating harsh, unnecessary cleaning products, I've created more space in our cabinets, and I feel better about the air quality in our home – especially when it's really cold outside and we don't have a chance to let fresh air in.
One of my favorite cleaning solutions is just a little bit of vinegar, water, and a little bit of citrusy essential oil. I still associate the smell of clean with lemons, so the essential oil helps to give the added scent.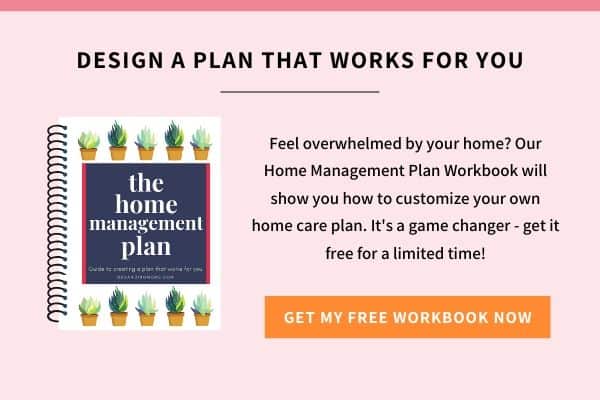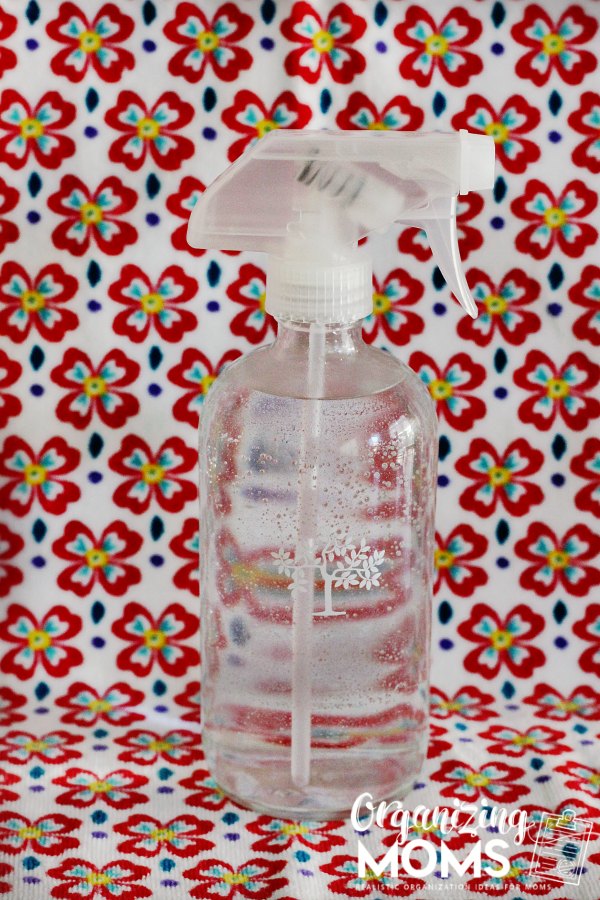 I mix up my solution in a glass bottle I bought from Grove Collaborative. It's pretty enough to leave on our countertops, and I can easily see when I'm running out and need to mix up a new solution.
I use my cleaning solution on most of the same things I would use an all-purpose cleaner for.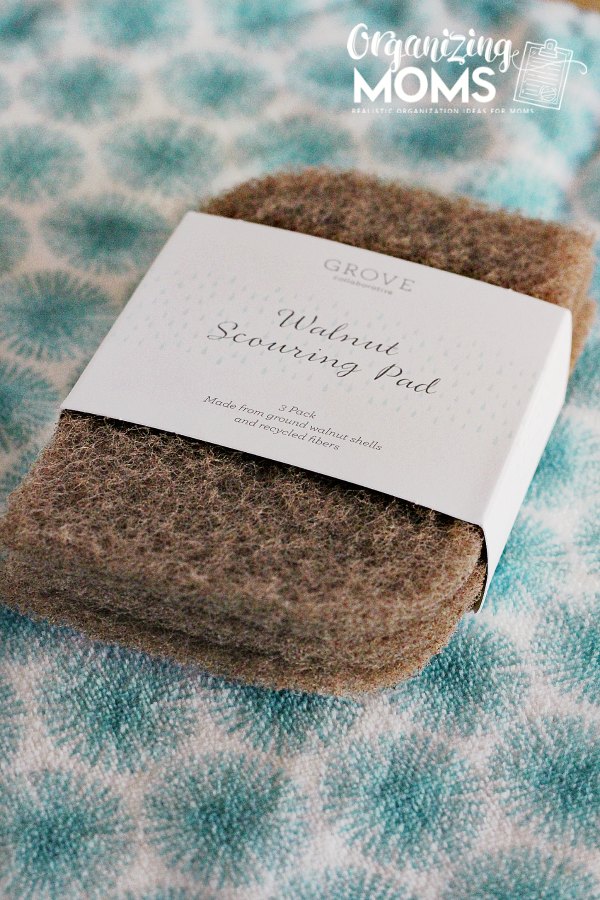 Another product I've been using are Grove's walnut scouring pads. They are completely compostable, and they work just as well as the plastic scrubbers I'd been buying that fall apart so easily. I like that they're biodegradable, and I just put them in the dishwasher whenever I think they need to be sanitized.
Natural Cleaning Supplies, Resources, and Recipes
The Ultimate Guide to Homemade All-Natural Cleaning Recipes – from Keeper of the Home
Natural Cleaning Recipes to Scrub Every Inch of Your Home – from Real Simple
7 DIY Cleaning Recipes Using Vinegar – from Wellness Mama
8 Green Cleaning Supplies That Really Work – from Rodale's Organic Life
7 DIY Cleaning Recipes Using Vinegar – from Good Girl Gone Green
Have you switched over to natural cleaning supplies? What worked well for you?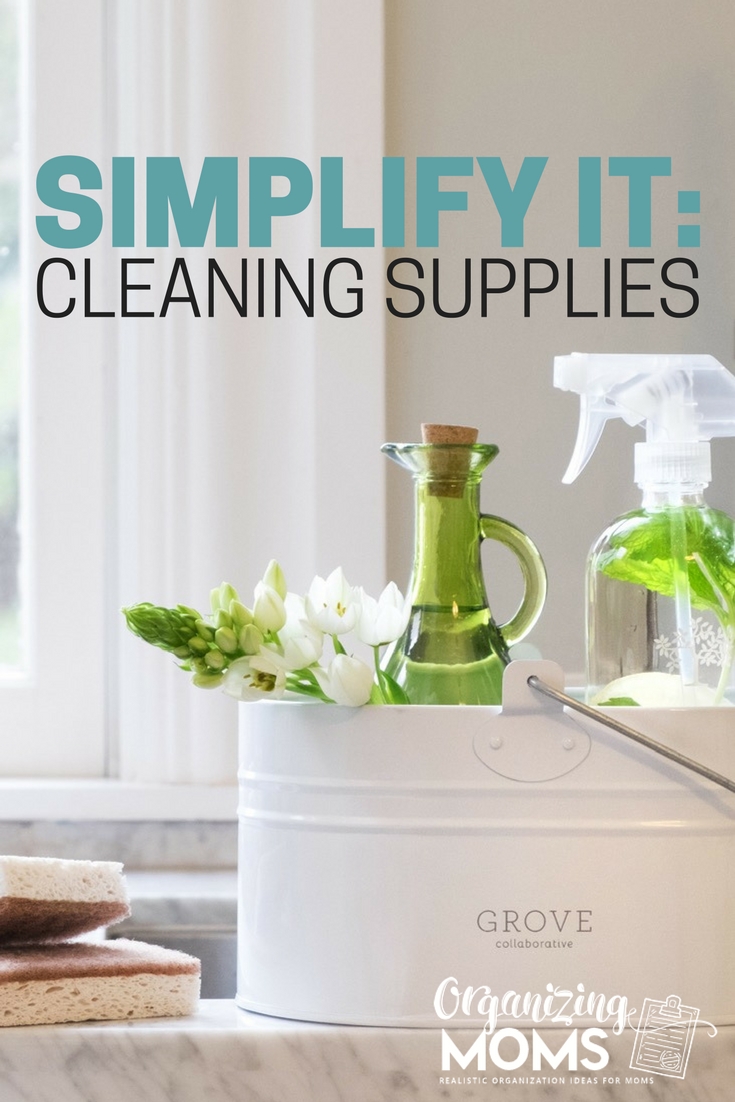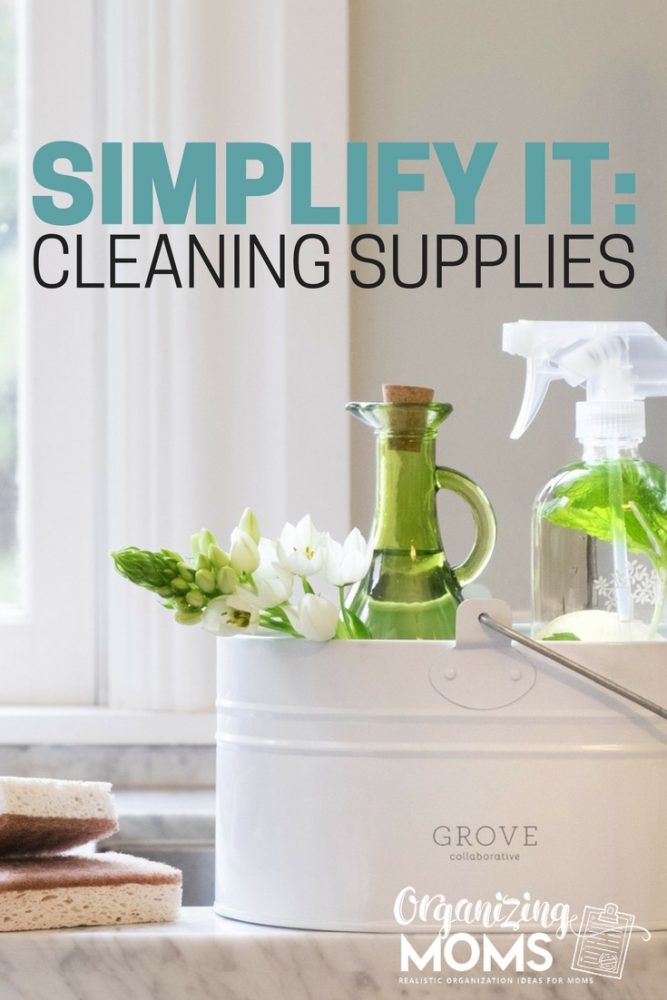 New to this community? Start here, friend!