How to be more productive with a next steps list. Organize your to-do list with this simple, context-based solution created by David Allen.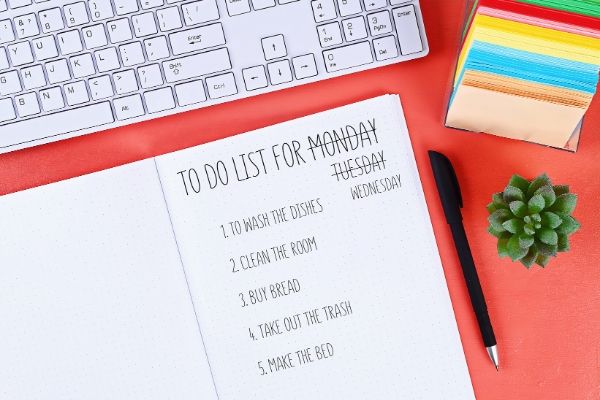 Do you ever feel like you're not making any progress on the stuff that matters? We have so many "urgent" responsibilities that we have to tend to each day, so it can be difficult to make time to work on projects that are important to us.
Lately I've been taking a course called Steps to Everyday Productivity (or STEP for short).
One of the things we learned about in the course was David Allen's concept of next actions. It helps you keep making progress on your important projects, even when you have a lot of "urgent" responsibilities.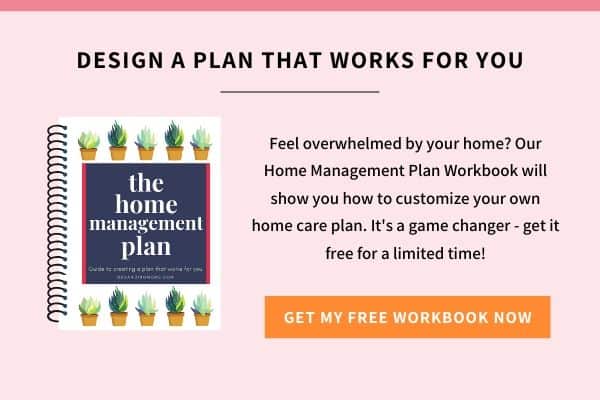 When you're planning out your week, it's helpful to make a list of next actions (or next steps, as I call them), to help you keep moving forward.
To help you write your first next steps list, you can get a free printable version of the list. It has all of the categories mentioned in this guide. The opt-in for the printable is at the bottom of this article!
Related: Practical Lists to Make to Organize Your Life
Plan Your Next Steps by Category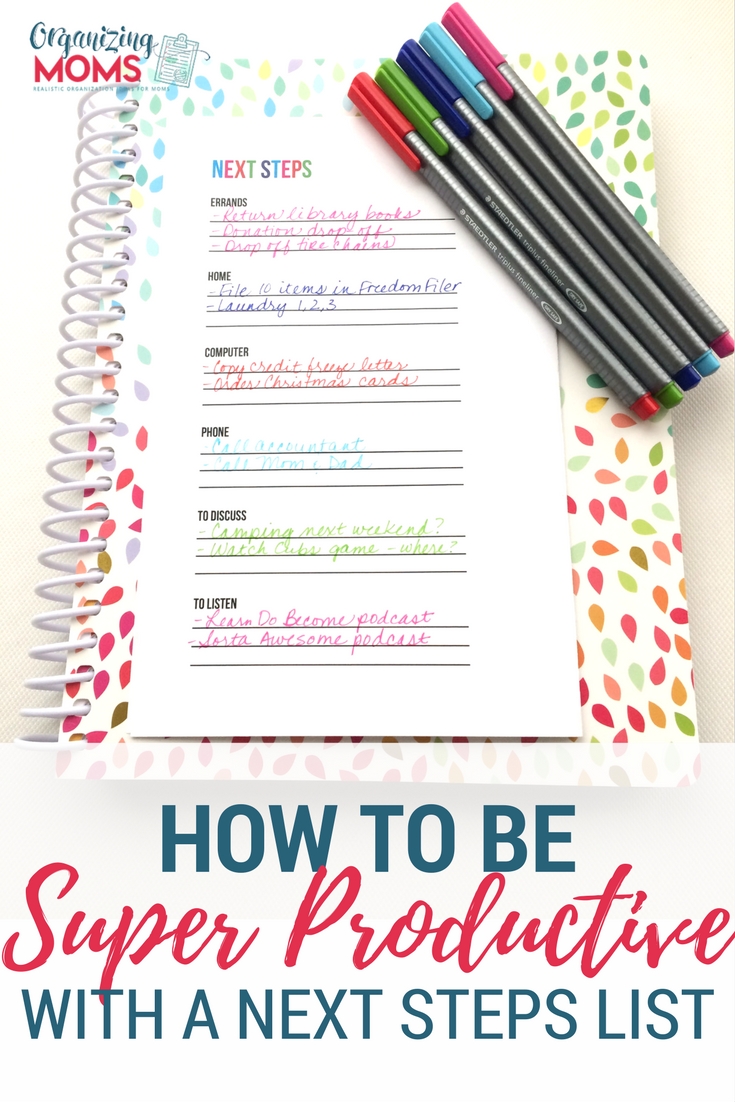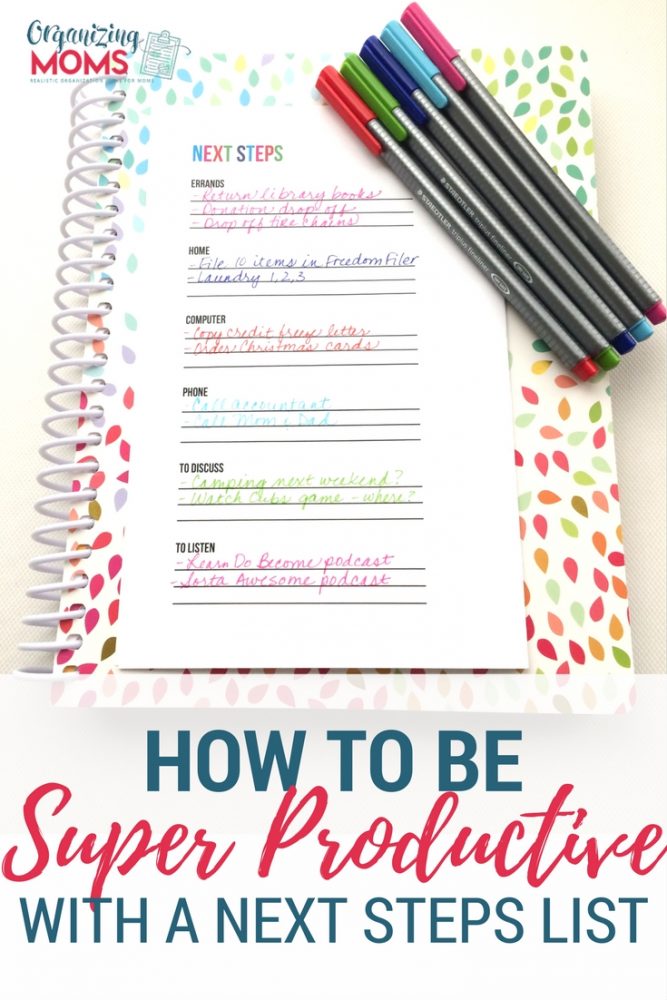 As your planning out your week, you can add the next steps you need to take for different tasks or projects to this list.
Here's an explanation of each category:
Errands – What you need to do when you're out and about. It's good to have a pre-made list of errands you need to run. If you have a little extra time when you're out, you can cross some of the errands off your list. Or, if you have a little extra time while your kids are in an activity, you can finish a few of the errands before you go to pick them up.
Home – This can be ANYTHING that has to do with your home. Right now, my list includes getting supplies to hang curtains in my son's room, printing my FreezEasy grocery list, and re-arranging our laundry room.
Computer – This list is for stuff you need to do while you're on the computer. It can be things like researching, ordering from Amazon, or writing an email.
Phone – Calls you need to make. I like to include the phone numbers on the list so I don't have to hunt down the information before calling.
To Discuss – Things you need to discuss with someone else. For me, this is usually stuff I want to discuss with my husband or my kids.
To Listen – I love to listen to podcasts, so I make a list of episodes I want to listen to here. This is also a good place to list any online courses you're taking, audiobooks you're listening to, etc.
By using my Next Steps list, I feel so much more confident about getting things done. I no longer have to worry about forgetting things, because the next steps are charted out on my list.
The Next Steps list is just one of the things I've learned about in the Steps to Everyday Productivity (STEP) course. If you struggle with managing papers, commitments, and projects, STEP could be the solution you've been looking for.
In the class, we build a command central where we set up a system to deal with all papers, documents, commitments, ideas, and more. I'm still in the process of refining my system, but even though I'm not done with the class, it's already making a huge difference in my stress level.
I no longer worry (as much) about forgetting things or losing things.
To download your own Next Steps list, opt in below. I set it up so there are two lists on each sheet of paper, so each printout will give you two lists!
Happy planning,
Katie
P.S. – If you'd like to learn more about the STEP course, click here to sign up for one of their free workshops. They're full of great tips, and you can find out more about STEP.
More Time Management Resources
Plan Your Next Steps
Chart out your next steps and boost your productivity with this free NEXT STEPS LIST printable. It's my gift to you when you subscribe to the Organizing Moms newsletter.
New to this community? Start here, friend!