I've been thinking about doing a "Favorites" post for about a year now, and I guess today is the day when I'm finally going to do it! I'm always curious to see what things other people like, and what products they use, so I thought I'd share what's working for me lately.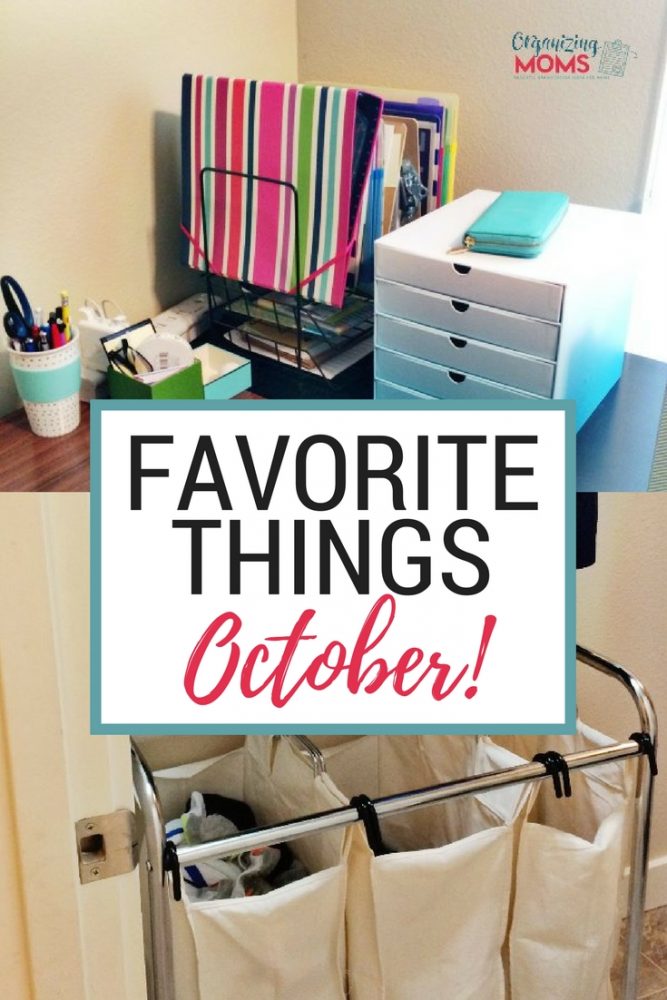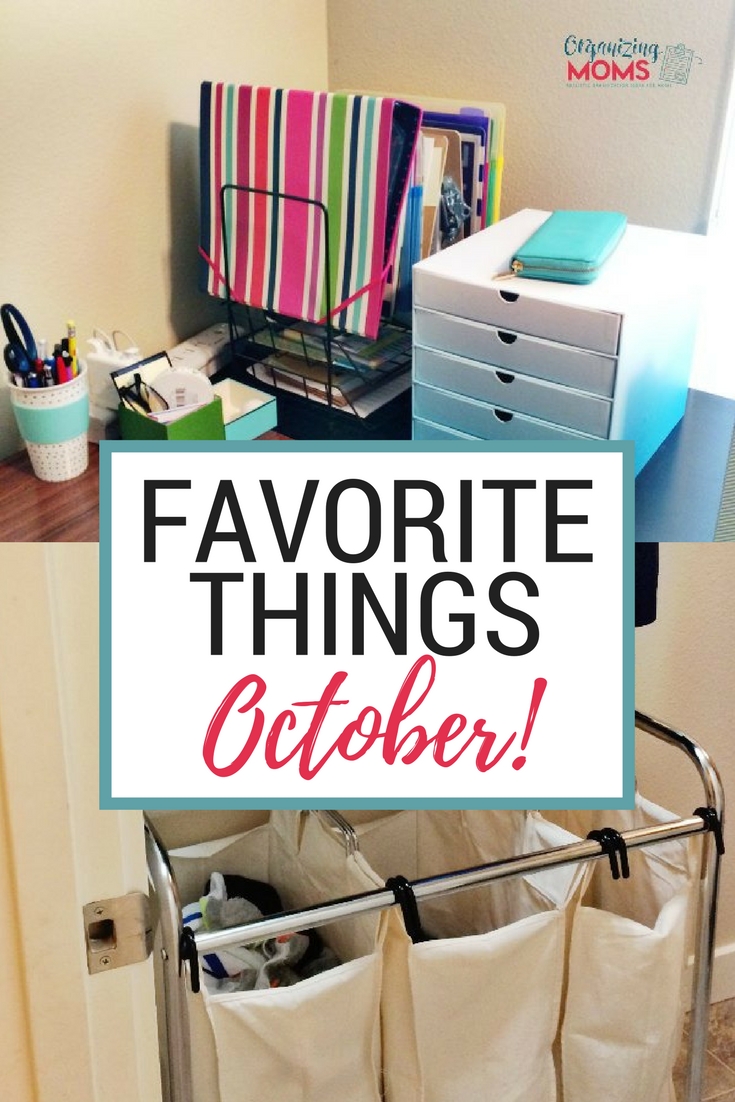 Favorite Things for October
Laundry Hamper with Clothes Rack
About a year ago, I managed to fit a laundry hamper with a clothes rack into the corner of our little laundry room, and it's made laundry for little kids so much easier. I hang up a lot of our clothes, so having a "holding area" while I'm going through laundry has been really nice. I also keep some of the boys' nicer shirts in the laundry room instead of sending them to their closets. That way I know exactly where to find shirts for church, scouts, and other fancy occasions.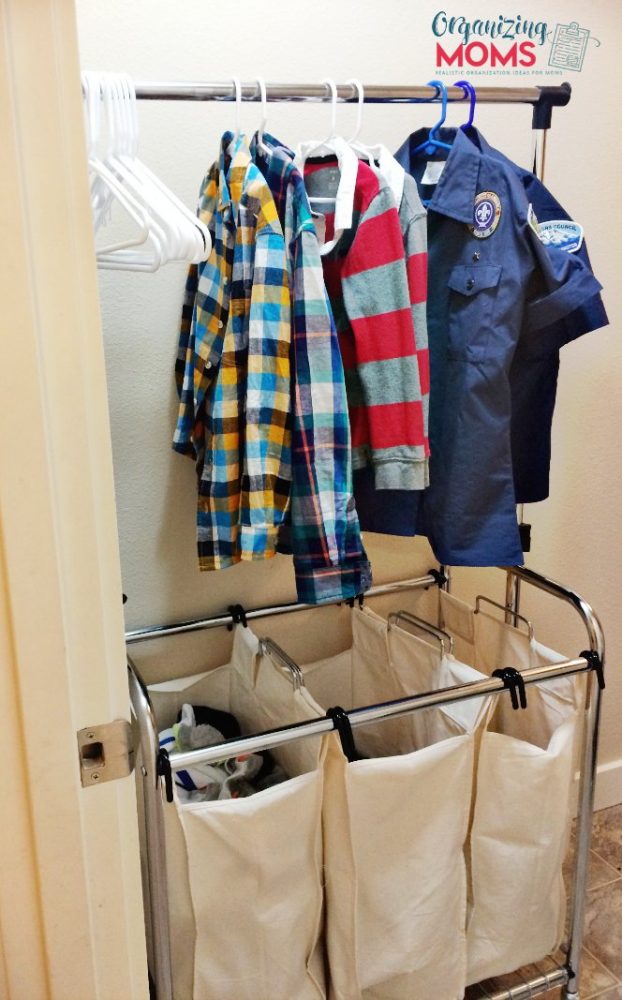 In the hamper section, we designated one hamper for whites, one for darks, and one for jeans. The boys know how the hampers work, so they're able to put their dirty clothes away on their own…in the laundry room!
Full disclosure: They have to be reminded to actually use the hamper on a regular basis. But it eventually happens, and they're happy to help out!
Sound Machine
We've been using these sound machines at night time for a few years, and we love them! Just recently I realized that they also work nicely during the day to drown out the noise of our unusually loud neighbors.
The houses in our neighborhood are really close together, so I know way too much about the lady who lives in the house behind us. This sound machine is so effective that it masks or dulls the sound of piercing voices and dogs that like to bark all day.
Burt's Bees Lip Shimmer
I'm not much of a lipstick person, but when I'm trying to look a little more put together, this is a great option. It's a cross between a lip gloss and a shimmery lipstick. I like that it doesn't have too many scary ingredients and it looks natural. It's nice for keeping in your purse for when you need a quick refresh. Plus, it's inexpensive!
My favorite shade is Fig.
Command Central
I've been taking a class called Steps to Everyday Productivity (STEP), and a big section of the class is about setting up your own Command Central. I've been slowly putting my command central together, and I'm loving how organized I feel about papers coming in, appointments, etc.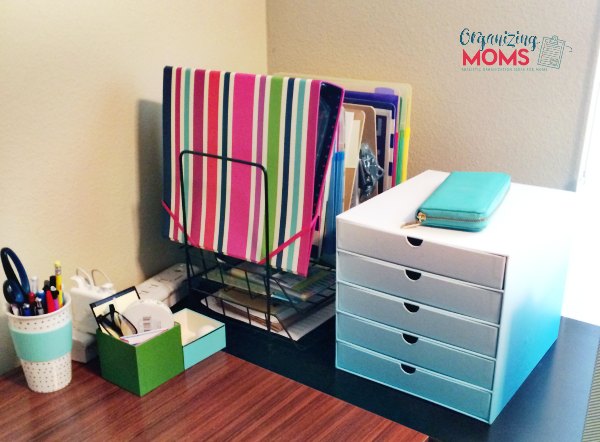 I'll do more of an update once I've totally completed the course, but for now, this is what my Command Central looks like!
If you're interested in learning more about STEP, you can sign up for a free productivity workshop here. You'll get to meet the teachers, and they'll teach you about STEP. They also give you some tips you can get started with right away. As far as free workshops go, this one's a gem!
UberEats
We live in an area that doesn't have a lot of food delivery options, so we don't order out that much. But, lately I'd been seeing signs around town for Uber Eats, and I was curious to see how it worked.
After doing some online research (one of my favorite things to do!), we decided to order a meal to be delivered through Uber Eats. It is a takeout delivery service that sends a driver to pick up your food at a restaurant for you, and then delivers it to you.
I was really pleasantly surprised by how smoothly the whole process went. We ordered our food, and then got regular updates about the status of our order on my phone.
We could even see where our Uber Eats driver was on a real-time map!
The lady who delivered our food was super nice, and had obviously been very careful with our order so it wouldn't spill or tip over while in the car.
We'll definitely be using this service again! I think it's going to make food delivery possible for many restaurants in our town that couldn't afford to hire a delivery driver, so we'll probably see a lot more options popping up.
If you'd like to try UberEats yourself, you can use my referral code and save $10 on your first order.
The referral code is: eats-katiep14170ui
How about you? Do you have any favorite things you'd like to share? Please tell us about them in the comments!
FREE 10-Minute Tasks to Help You Declutter & Organize!

Get realistic, easy decluttering & organizing task checklists delivered to your inbox each week when you sign up for the Organizing Moms newsletter. Join over 7,000 moms who want less stress, less mess, and a more organized life!
New to this community? Start here, friend!