Are you always on the lookout for cheap organizing solutions? I know I am. Even though I could spend hours browsing at the Container Store, I'm thrilled when I find a cheap, stylish storage bin at the dollar store.
A few months ago, I read The Life Changing Magic of Tidying Up: The Japanese Art of Decluttering and Organizing by Marie Kondo. While the book has great ideas, I don't think most of her methods are do-able for parents with small children.
However, one thing I learned from the book is that iPhone boxes (or any boxes that Apple products come in) make fantastic storage and organizational pieces. The boxes are durable, light, and can be easily repurposed as an organizing tool.
Luckily, these boxes are something I've never been able to bring myself to declutter, so we had quite a few on hand. I emptied the boxes out (and found two never-used pairs of earbuds – hooray!), and decorated a few pieces with washi tape I had on hand.
Most of the smaller boxes went in my desk drawer.
I use one box to hold my small receipt files.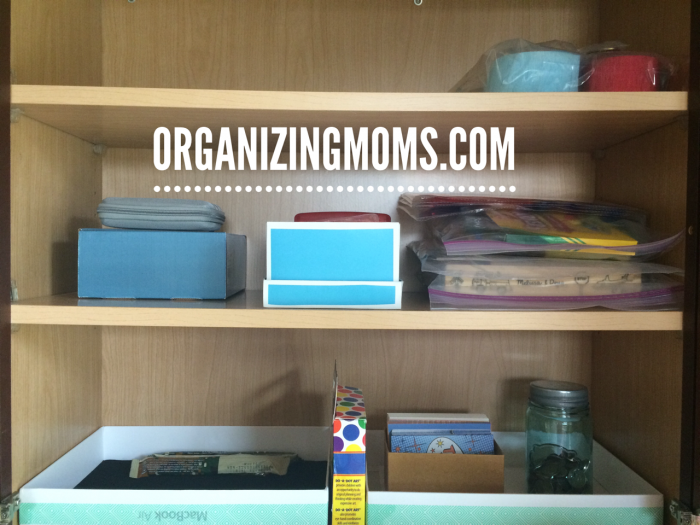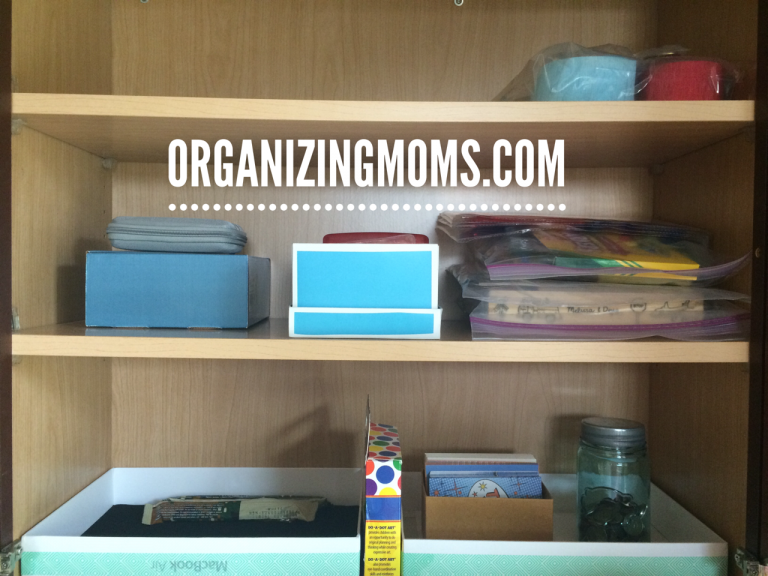 The larger MacBook boxes made great containers in my art supply closet.
Pretty cool, right? You might just have some nifty storage containers in your house too.
Looking for more ideas cheap organizing solutions? Check out these articles:
Organize Shorts with Shower Curtain Rings
How to Organize Your Baseball Hats for Less than a Dollar
If you're interested in seeing the advice from the book,  The Life-Changing Magic of Tidying Up in action, check out Overdue Organizing's series on using the KonMari Method.
FREE 10-Minute Tasks to Help You Declutter & Organize!

Get realistic, easy decluttering & organizing task checklists delivered to your inbox each week when you sign up for the Organizing Moms newsletter. Join over 7,000 moms who want less stress, less mess, and a more organized life!
New to this community? Start here, friend!