Are you tired of digging around for food storage containers for your leftovers? Do your plastic containers and lids fall out of the cabinet every time you open the door? Please tell me I'm not alone.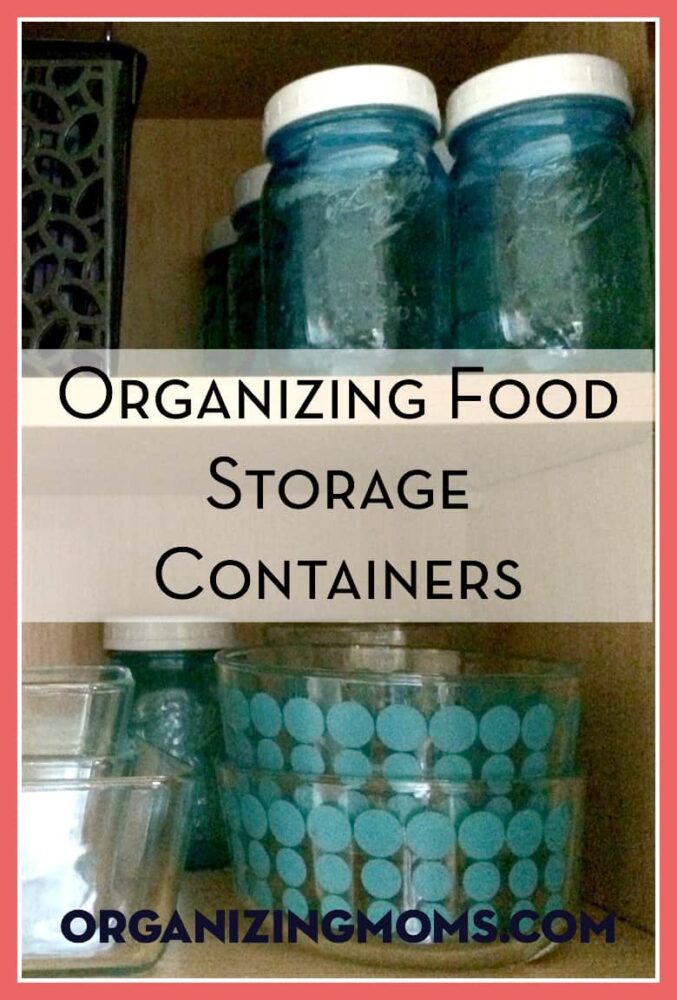 This week I had HAD it with our leftover containers. It was time to start organizing food storage containers in our house.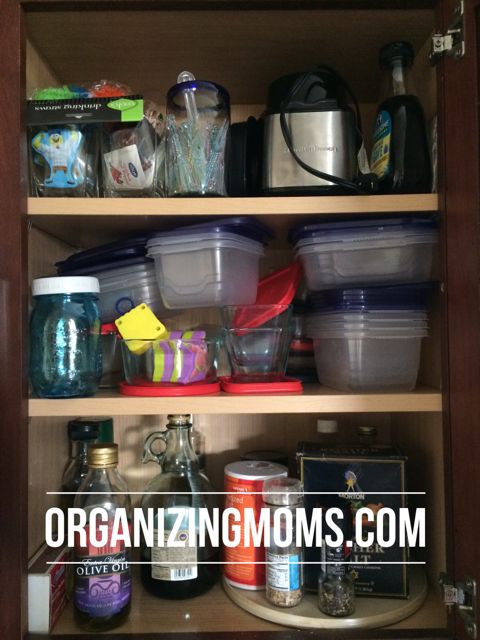 We keep our leftover containers in a cabinet right next to our sink. It' a good place because, in theory, we can easily fill leftover containers while cleaning the dishes. But, for some reason, the cabinet had become a catch-all for all sorts of random things.
We started off by taking everything out of the top two shelves of the cabinet. I didn't do anything with the bottom shelf, because that holds a lot of things we use for cooking (the cabinet is also to the right of our stove). Boy, there was a lot of stuff in there!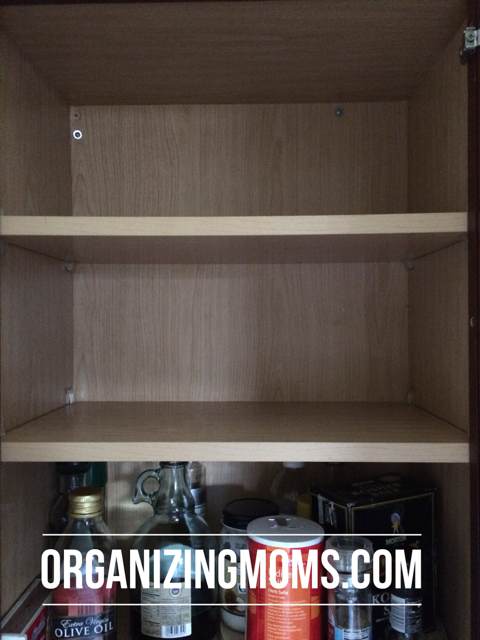 I decided to only put food storage containers back into the top two shelves. All of these treasures had to be relocated: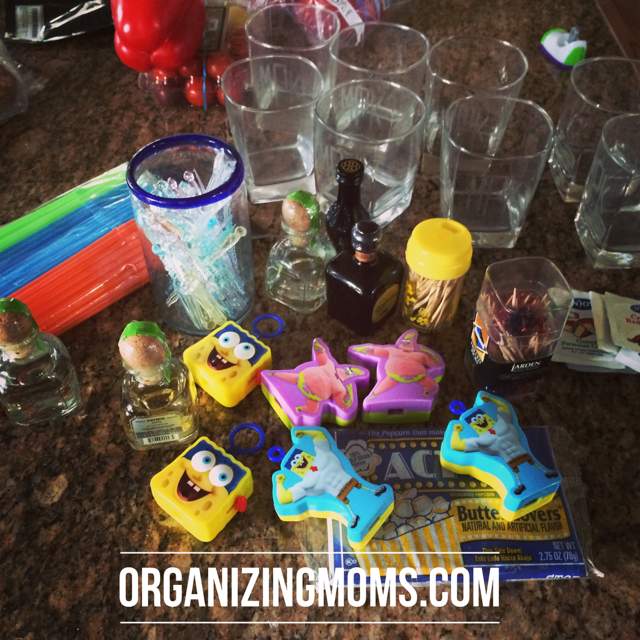 I put all of our food storage stuff together.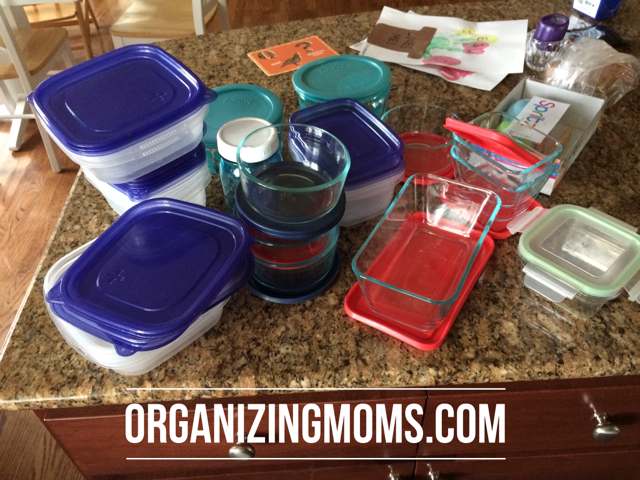 Then I organized them by type.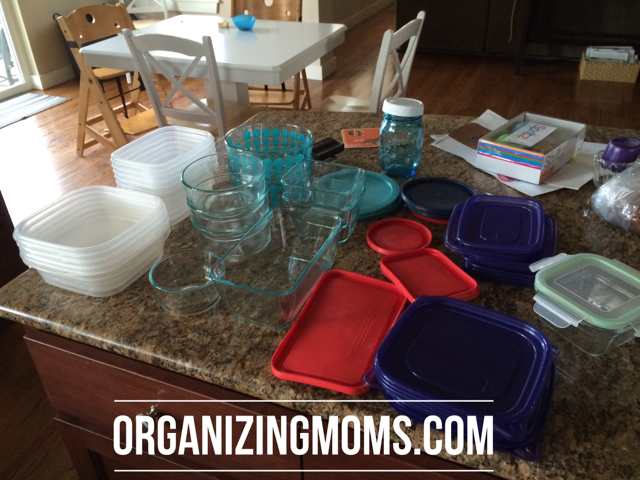 All of the containers went on the bottom shelf.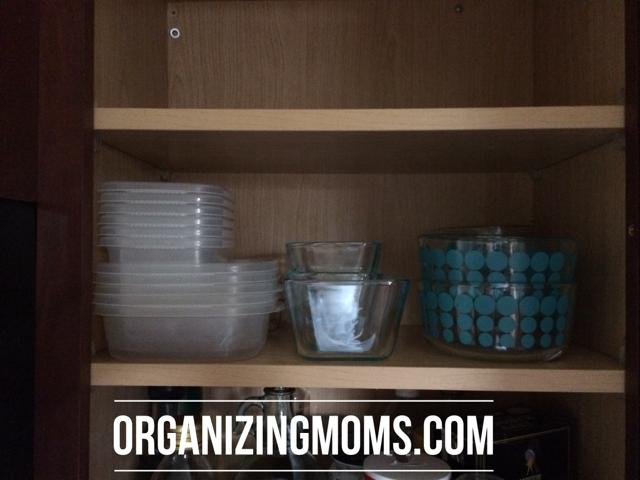 All of the lids went in these little bins. The round ones are in one bin, and the rectangular ones are in another bin. Hopefully this will make it easier to find tops that go with the containers.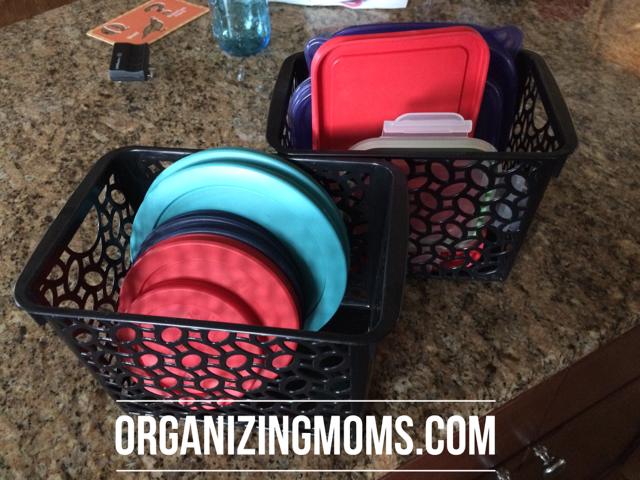 The lid bins went on the top shelf, along with our mason jars. I left the lids on top of the mason jars because I thought it would be a hassle to dig around them when searching for other lids.
Here's the finished food storage organization project: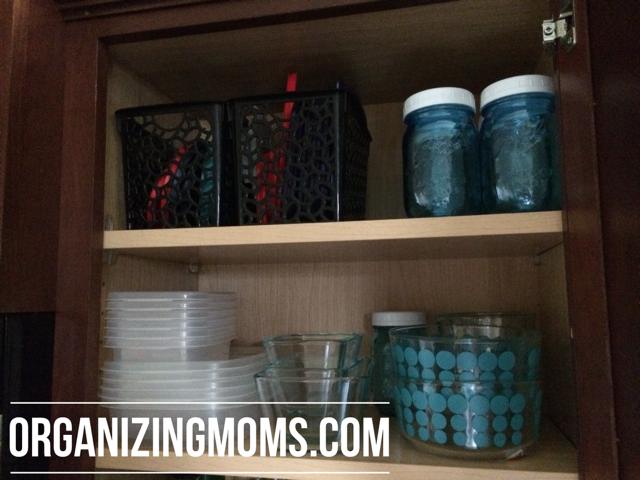 Want to start organizing your own leftover containers? Check out this article about how to organize food storage containers.
Want to receive more organizing tips in your mailbox? Subscribe to the Organizing Moms newsletter!
FREE 10-Minute Tasks to Help You Declutter & Organize!

Get realistic, easy decluttering & organizing task checklists delivered to your inbox each week when you sign up for the Organizing Moms newsletter. Join over 8,000 moms who want less stress, less mess, and a more organized life!
New to this community? Start here, friend!