A week of crockpot meals all planned out for you. Simple, easy-to-prepare slow cooker meals to get you through the week.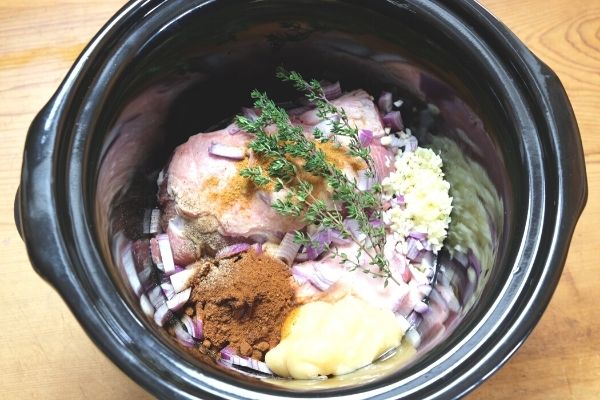 Sometimes, you just know the week ahead is going to be busy.
We have one of those kinds of weeks coming up, so I've decided to plan for a week crockpot meals that I can get ready on this week's meal prep day.
By having these make ahead meals ready to go, I'm hoping that dinner will be easy to prep this week.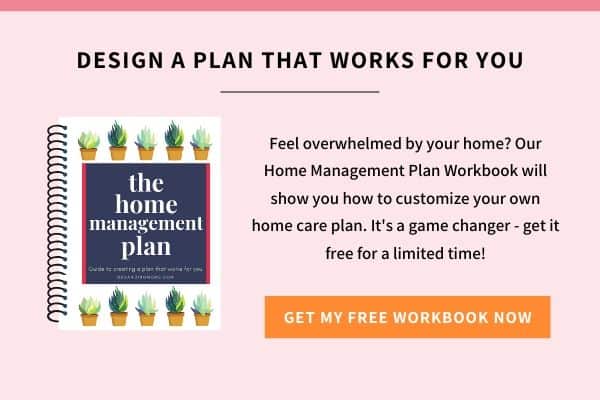 Thankfully, we have a pretty good stockpile of food in our freezer right now.
I'm going to try to use up some leftover things by adding them to these crockpot dishes.
For lunch, we'll have our regular sandwiches, roll ups, salads, and a drive-thru meal for a treat.
Related article
20 Easy Crockpot Dump Recipes for Quick Dinners
A Week of Crockpot Meals
Monday – Slow Cooker Pineapple Glazed Ham from Six Sisters Stuff
Tuesday – Crockpot Chili with Leftovers – I'm just going to throw together a bunch of our leftover stuff that's chili-related, throw it in the crockpot, and hope for the best! Usually, these chilis turn out pretty good.
Wednesday – Chicken Tikka Masala from Table for Two Blog.
Thursday – BBQ Pork – Throw some pork in crockpot and add BBQ sauce. Let it cook on low for 6-8 hours. Just about as easy as it gets. If you don't have BBQ sauce, you can make your own.
Friday – Veggie Lasagna in the Crockpot from Hip2Save. This is a good one because you can use whatever veggies you have on hand.
Saturday – Slow Cooker Italian Meatball Soup from An Italian in My Kitchen
Sunday – Leftovers!
What about Sides?
I'm making a lot of this on meal prep day, or pulling it out of the freezer. Here are some ideas:
Rice – make a big batch and keep it in the freezer for the week.
Salad – Those big bags of spinach from Costco last forever. We'll be using it up this week with salads, or maybe even some cooked spinach.
Roasted Veggies – You can take almost any kind of veggie, toss it in a bowl with some olive oil, salt, and a little pepper, and roast them in the oven until they're crispy. Roasted veggies go over much better than the microwaved ones.
Sweet Potatoes – Already cooked, and in freezer. Need to be thawed and microwaved.
Sliced Fruit – For the littles. And for the grownups.
Read: Make Ahead Meals – Brilliant Tips that Moms Love!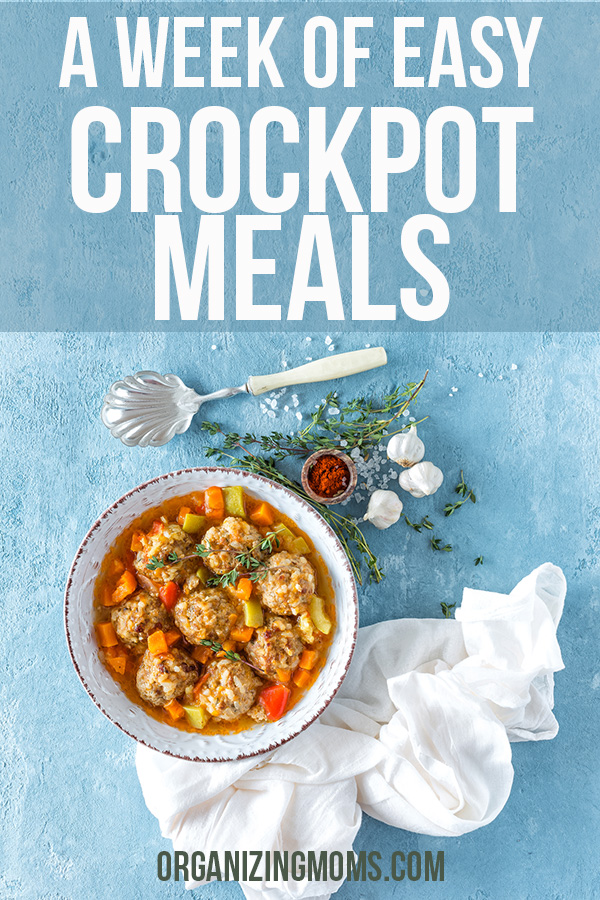 New to this community? Start here, friend!