Are you feeling like you just can't keep up with cleaning, laundry, and other chores? I love this quote, because it instantly makes me feel better about the state of my house: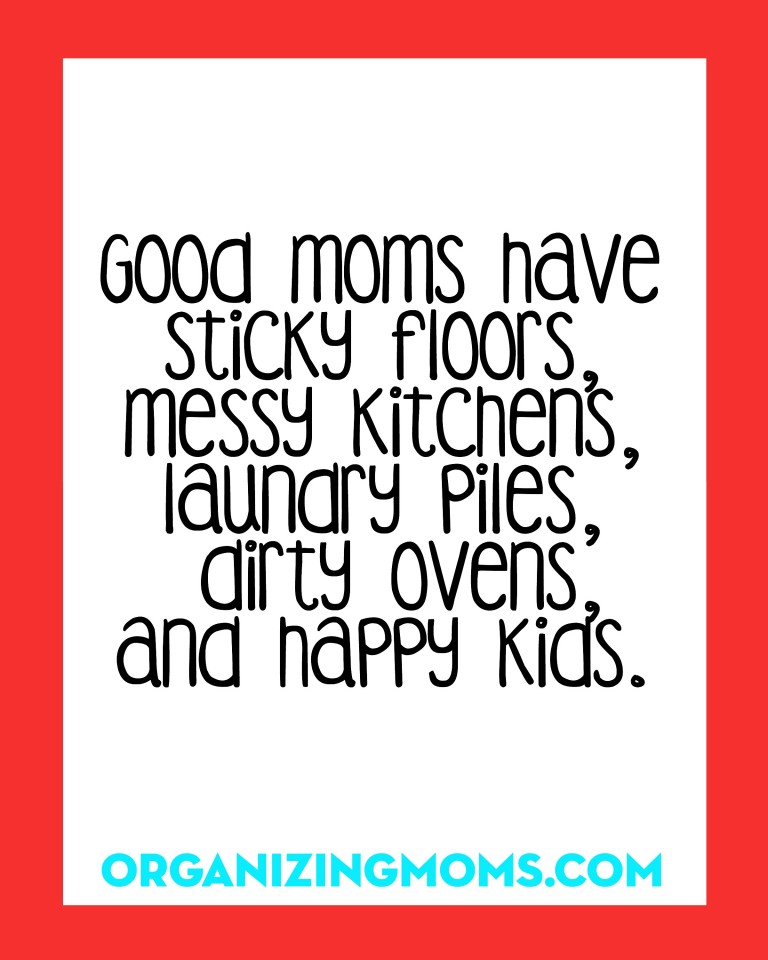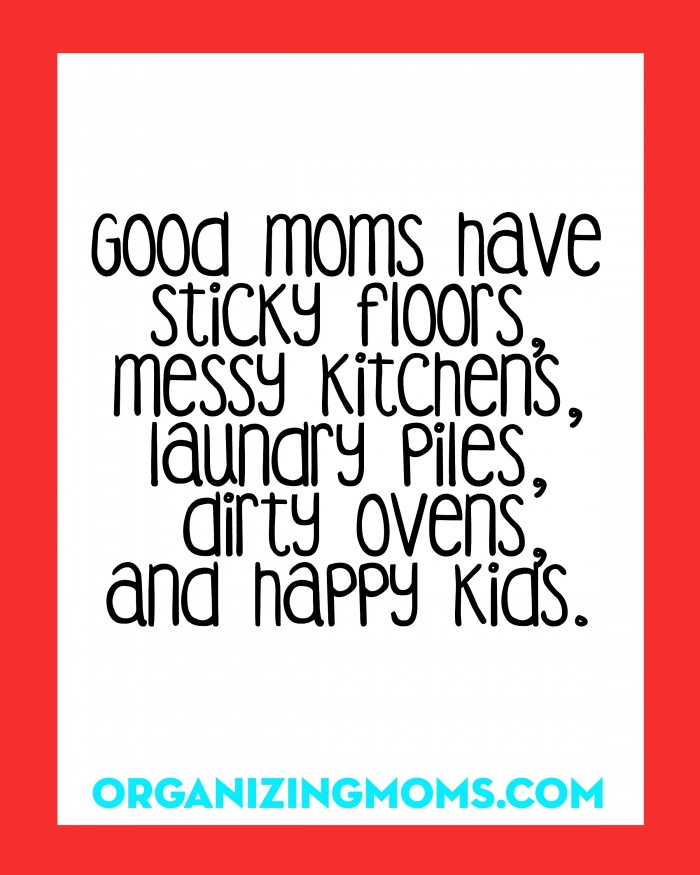 I made this quote into a downloadable .pdf printable for the readers of Organizing Moms.
To get your own copy of this free printable, click on the "messy kitchens happy kids" link, and you can download the printable .pdf.
Good Moms Have Sticky Floors, Messy Kitchens, Laundry Piles, Dirty Ovens, and Happy Kids!
Download your messy kitchen happy kids printable for free!
FREE 10-Minute Tasks to Help You Declutter & Organize!

Get realistic, easy decluttering & organizing task checklists delivered to your inbox each week when you sign up for the Organizing Moms newsletter. Join over 8,000 moms who want less stress, less mess, and a more organized life!
New to this community? Start here, friend!