Back by popular demand, Organizing Moms contributor Pearl Hampton is back today with more
travel tips
. If you missed her last post, you can read her
smart organizing tips here
. Here's what Pearl wrote in: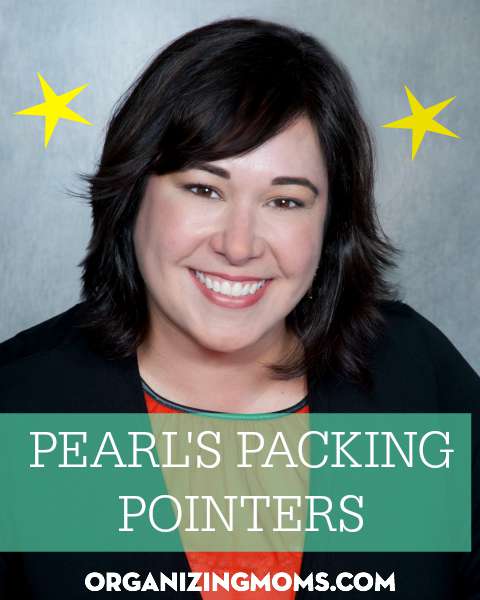 Hi Kitty!
I love your article!  Here is another of "Pearl's Packing Pointers".  When you travel, be sure to bring a water bottle.  The attached link is one that I like that is collapsable.  Airports are now changing their drinking fountains to be water coolers to fill up water bottles.  This can save you $3 – $6/trip compared to buying water at the gift shop.  It frees up money for gossip magazines :-).  When you're done with the magazines, give them to the flight attendant, it can often get you an extra bag of pretzels :-).
Another tip I like is bring home the toiletries I you don't use them.  I like to bring them home and donate them to women's shelters or my church.  They can also be used for toiletries for guests when they visit.  You're paying for them in your room charge, so why not?!
I will continue to think of more to contribute!
xoxo, Pearl
Thanks for the pearls of wisdom, Pearl!
New to this community? Start here, friend!