Welcome to the latest Favorite Things post! This month has been full of resolutions, inside time, and fun organizing projects.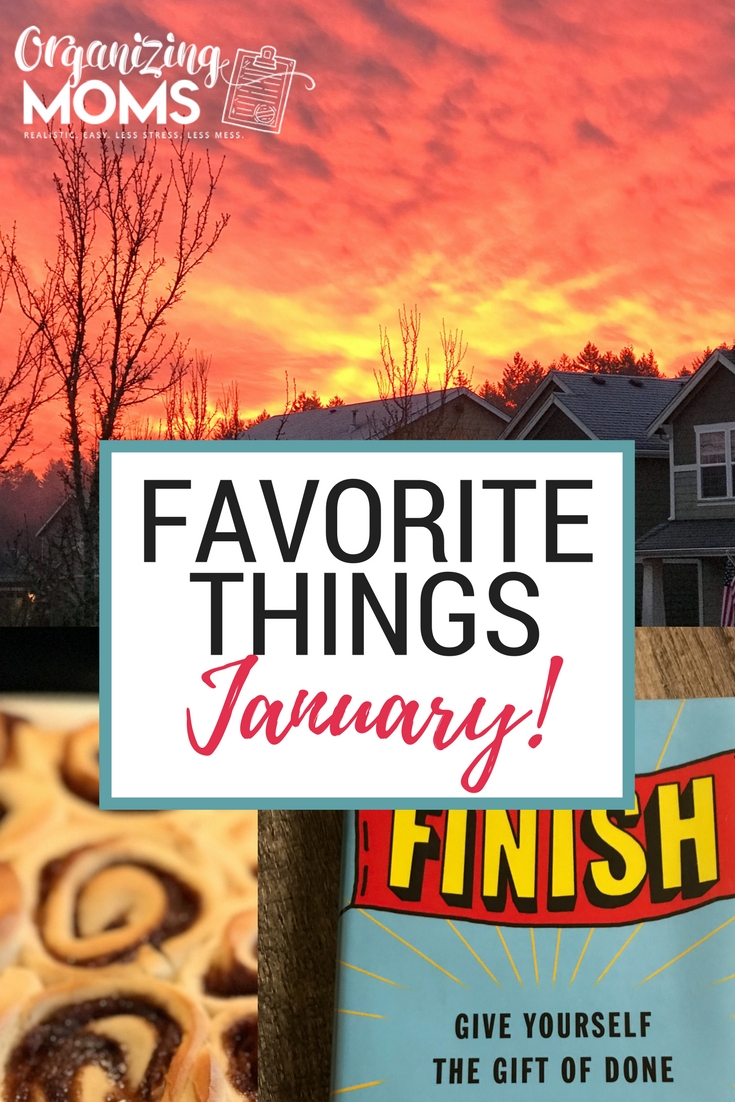 Washington State/Pacific Northwest
January has been bitter cold for most of the country, but thankfully we've had pretty mild weather here in the Pacific Northwest. We've had to spend a lot of time inside because of the rain, but I'll take that over the snow.
So, living in Washington is one of my favorite things for this month. When we first moved here, I was pretty glad our move was going to be temporary. It was neat to live in a different area of the country, but I missed Chicago and the Midwest.
The longer we live here, the more I like it! It would be nice to see the sun a little more often, though.
Bread Machine Cinnamon Rolls
If you've got an old bread machine somewhere collecting dust, bust it out and make these cinnamon rolls! We had these over the Christmas break, and it made enough for us to freeze some for later too. They were easy to make, and a big hit with all in the family. Click here for the recipe from Money Saving Mom.
Positive Parenting Solutions
One of my friends recommended this online course about parenting, and I started it this week. I realized that I hadn't read any parenting books for a while, and I liked the idea of being able to listen to videos while working on other things around the house.
There's a lot of practical tips as well as theory in the course, which has made me think of our family interactions in a new light.
For a limited time, Positive Parenting Solutions is offering a free workshop called Get Kids to Listen Without Nagging or Yelling. Click here to learn more.
The Organize 365 Podcast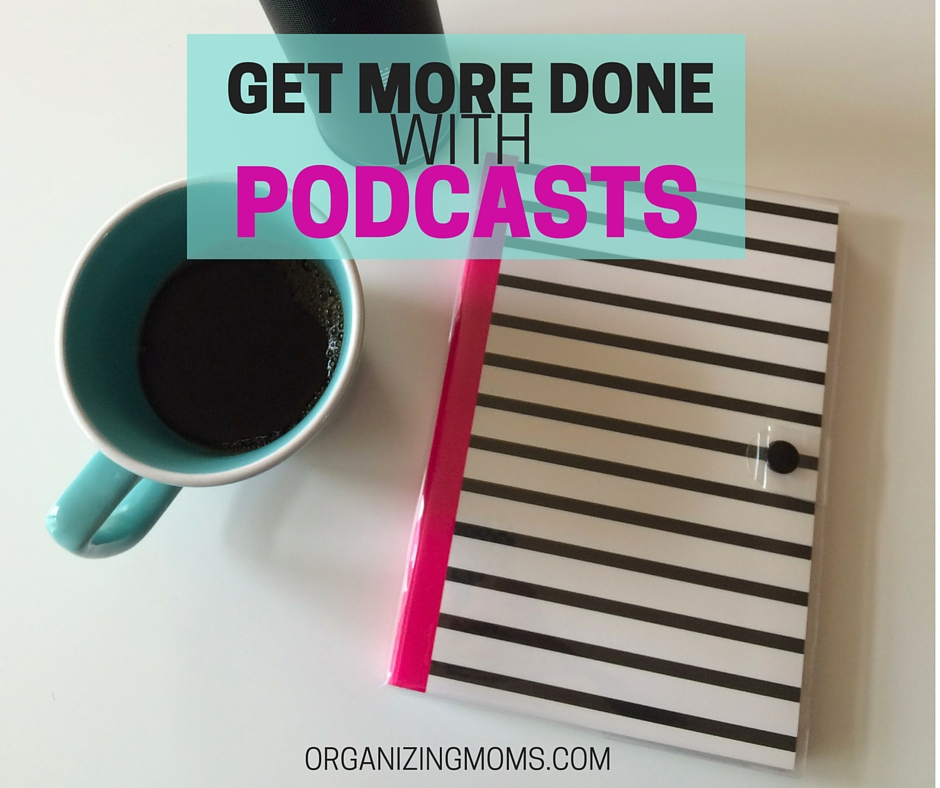 I love the Organize 365 Podcast with Lisa Woodruff!
I'm pretty sure I've mentioned that I love this podcast before, but it's so good, it's worth mentioning again. The recent podcast about The Seasonal Energy of Decluttering, Organizing & Productivity (Episode 202) was SO good. It does such a good job of explaining why sometimes you feel like decluttering, and sometimes you're just not motivated. Definitely worth a listen!
Love podcasts? Here's more podcast recommendations.
Finish by Jon Acuff
If you have trouble sticking to your goals, this book will help you get back on track. It's fun to read, and it offers realistic, easy solutions for when you get off-track with all of the 2018 goals you set for yourself. And pretty much everyone starts to feel off-track this time of year.
I found myself laughing out loud while reading this book, which is pretty rare for a book about getting things done.
That's it for this month! What are some of your favorite things? Let us know about them in the comments.
Related posts
FREE 10-Minute Tasks to Help You Declutter & Organize!

Get realistic, easy decluttering & organizing task checklists delivered to your inbox each week when you sign up for the Organizing Moms newsletter. Join over 7,000 moms who want less stress, less mess, and a more organized life!
New to this community? Start here, friend!