Easy tips and strategies to help you keep your kitchen neat and clean. Secrets to keeping a tidy kitchen you can enjoy.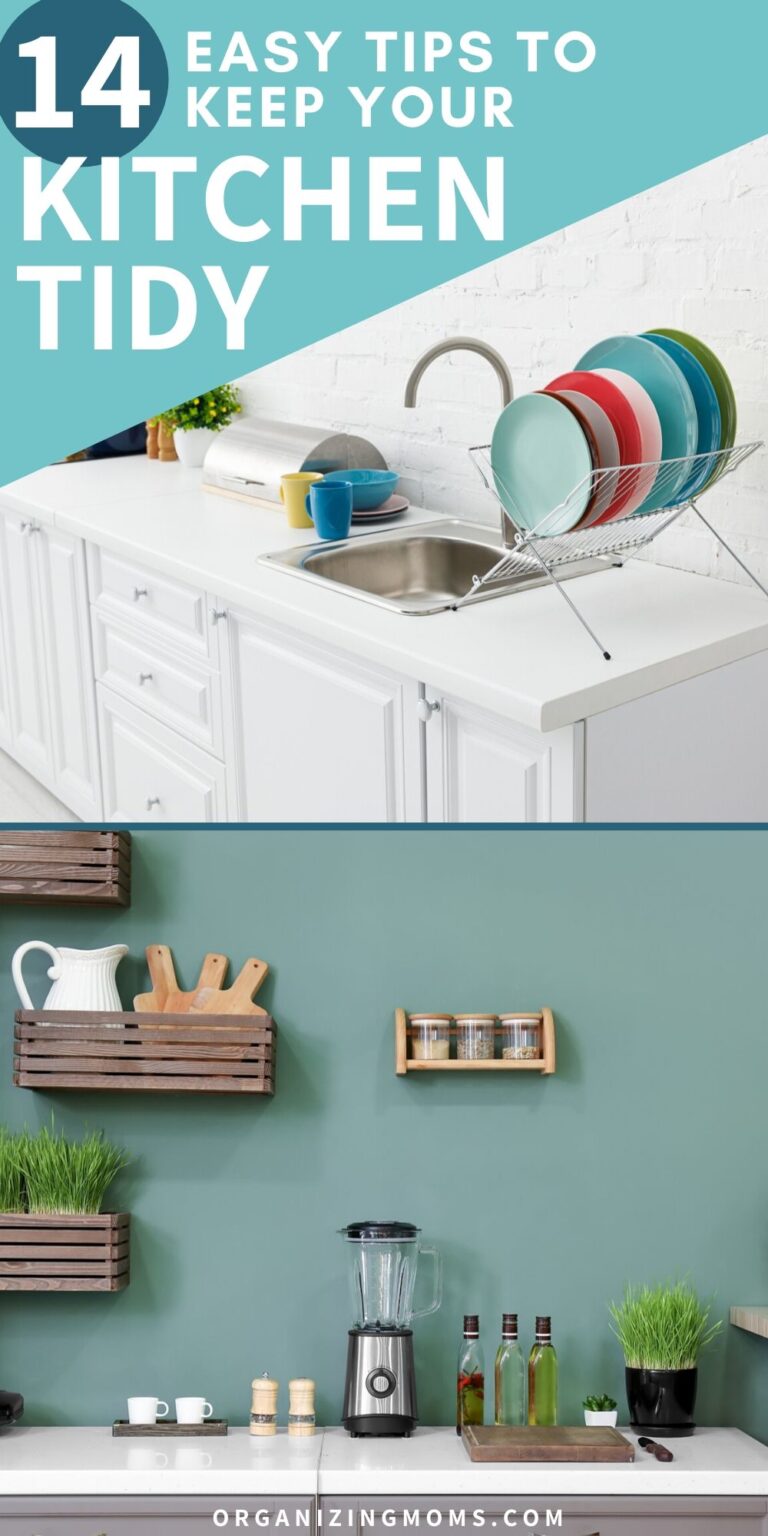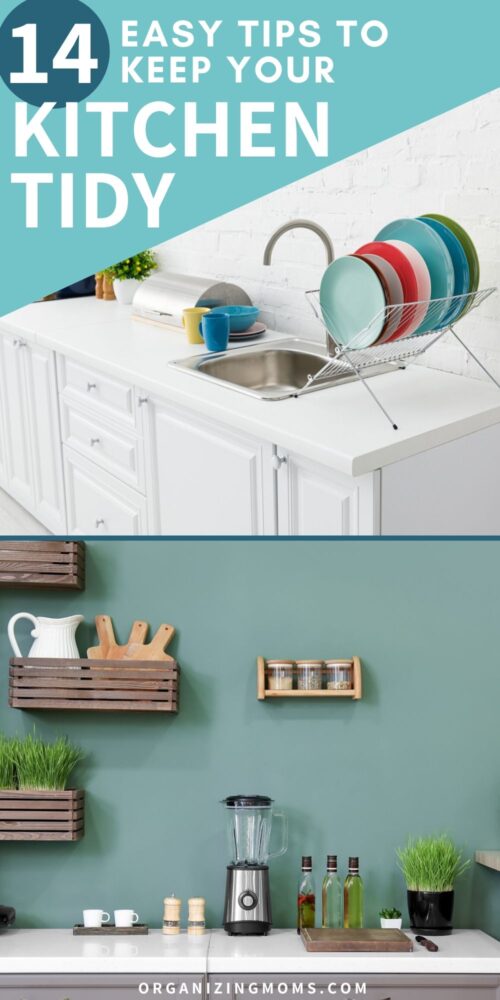 Our kitchens get a lot of use. We cook, eat, grab snacks, drop things, hang out, talk on the phone, and even watch TV in our kitchens.
Create a system for keeping your kitchen tidy, and you'll be able to enjoy this frequently-used space even more.
Here are things to do to keep your kitchen tidy:
Secrets to Keeping a Tidy Kitchen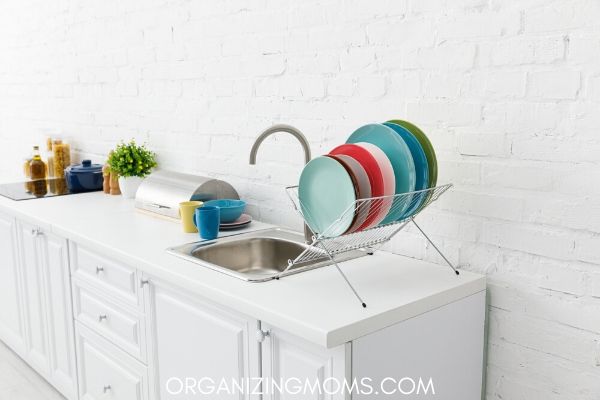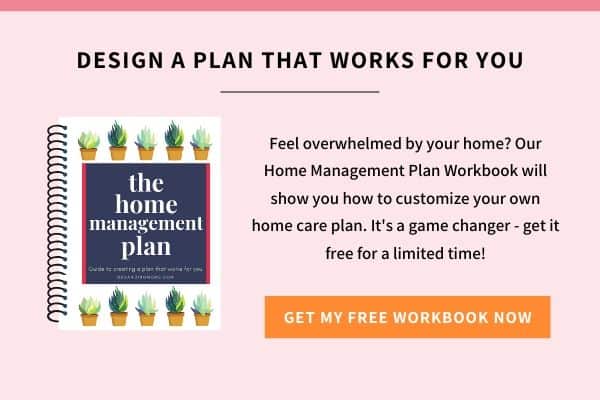 Clean your sink every single day. Maybe even multiple times a day. If your sink is clear, you're able to make use of it right away and dishes won't pile up. Keeping your sink clean is the one thing you can do that makes everything else in the kitchen easier.
Keep your garbage can open while you're cooking. That way you can easily drop trash into the bin as you're working.
Empty trash bin as soon as it's full. Without exception. If your garbage bag isn't full before you go to bed, but it has something in it that's smelly, take it out. You'll thank yourself in the morning!
Regularly reset your kitchen. Take time to tidy things up, and get it back into order. People swear by doing this every night, but if that's not possible for you, tidy your kitchen in the morning while your coffee brews.
Wipe up spills and food right away. Don't let messes sit and stick to your countertops. Wipe them up as they happen.
Declutter your kitchen countertops. The less you have on your counters, the more peaceful your kitchen will feel.
Clean as you go. When you're cooking, put dirty dishes in the dishwasher or sink as you're working. That makes cleanup much easier, and you'll have more space for meal prep.
Do your dishes after every meal.
Empty your dishwasher or sink often. Make sure you can always put dirty dishes in your sink to be washed or in your dishwasher. That way, dishes won't pile up on your counters.
Keep paper out of the kitchen. If you're have a lot of paperwork strewn about the kitchen, it takes up a lot of space. And there's a good chance you'll get food on it! If you must store papers in the kitchen, have a dedicated bin or folder to keep everything in one place.
Use labels to organize your pantry. It helps make things easier to find, and it helps others in your home help you put away groceries!
Clean out your refrigerator before you go grocery shopping. It helps you see what you have on hand, and it makes putting away groceries easier.
Have an Eat First bin in your fridge. Put foods that need to be eaten soon (before going bad) in the bin.
Sweep your floor daily. Or have your Roomba do it for you!
What Should Be Left on the Kitchen Counter?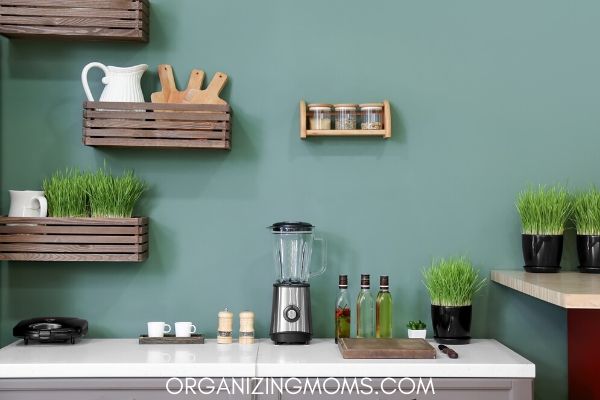 Streamlined counters make your whole kitchen feel more neat and tidy.
As a rule, it's a good idea to remove items you don't use frequently.
Only keep your essentials on the countertops.
If you find that you're constantly pulling out the same items, they may deserve a spot on your kitchen counter!
Related: Kitchen Organization Mistakes You Need to Stop Making
You can experiment by putting everything away, off the countertops, and see how it affects your daily routines.
If you don't miss having an item on the countertops, keep it stowed away!
Here are some things I keep out on our kitchen counters:
Coffee maker
Mixer (I make a lot of bread!)
Electric tea kettle
Berkey water filter (for our drinking water)
Flour, sugar, coffee canisters
Paper towels
Clean towels
From time to time, I add something back to our countertops, but I eventually I end up putting it away.
You'll go through phases where you need things more, and want to keep them out for easy access.
You may also like:
New to this community? Start here, friend!