Types of home management you need to consider to keep your life running smoothly. How to make home management less of a burden by automating, delegating, and creating home routines.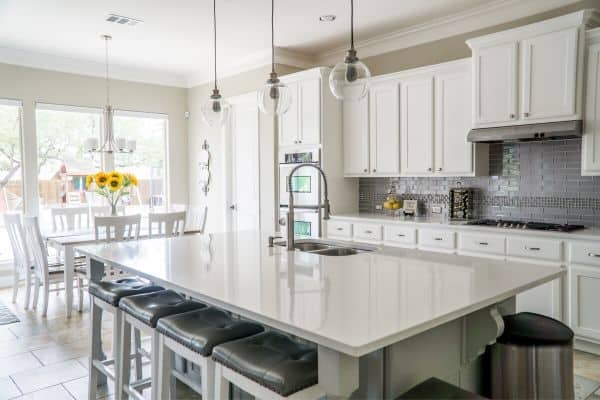 Types of Home Management
Think home management is a walk in the park?
Think again!
Over the years, home management has become more involved, as our lives have become more complicated.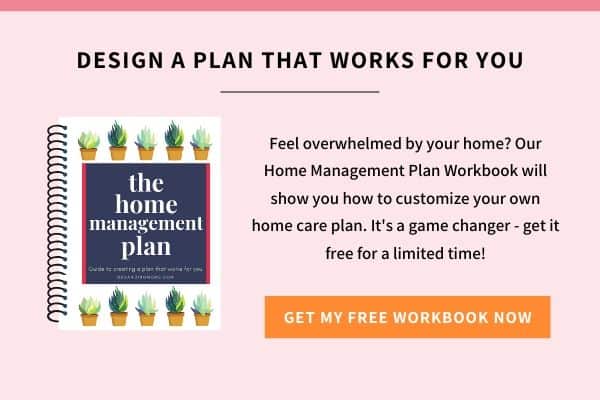 This makes maintaining a home feel like an uphill battle.
But it helps to know all of the types of home management so you can prioritize, delegate, and make sure nothing important is falling through the cracks.
In this articles you'll learn about all of the different types of home management so you can create an action plan for maintaining your home.
Grab this free home management planning workbook and start creating your home management plan today. It's free!
Cleaning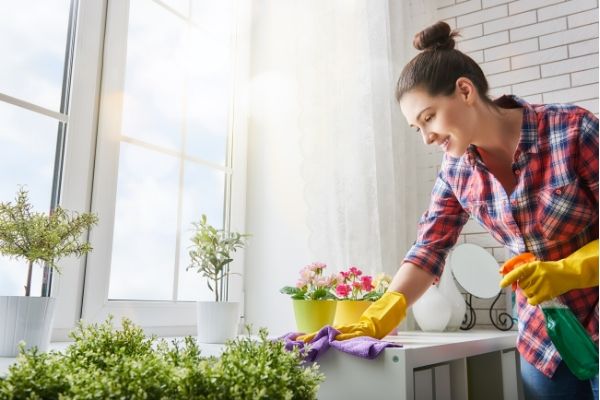 When you think of home management, cleaning is probably the first thing that comes to mind.
To keep your home running smoothly, you need to figure out a way to keep it clean.
You can do it yourself by creating a routine that incorporates cleaning into each day, or you can do a big cleaning day each week.
If you're able to, cleaning is the perfect home management task to outsource.
Cleaning is time-consuming, and if you can hire it out, that will free up a lot of time.
Laundry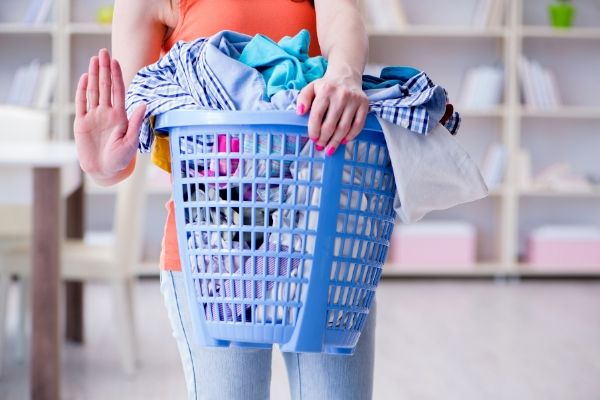 Laundry is a necessary evil – whether you're a household of one or a household of 16!
To make sure you always have clean clothes to wear, you need to set up a system for getting the laundry done.
For some people, doing one load a day works best. For others, having a laundry day once a week works.
If you have children, teach them to do their own laundry and make it their responsibility.
We gave our kids each a "laundry day" each week, and that's when they wash, dry, and fold all of their clothes.
They just started doing their own laundry this year, and I wish we had started sooner!
Related: Laundry Room Organization You Can Do In a Day
Meal Prep and Meal Planning


Meal planning and cooking are a big part of home management.
We all need to eat!
What we eat depends a lot on our schedules, diets, and how well we plan what to eat for the week.
Having a good meal plan each week and shopping from a list is a huge money saver.
And if you run out of ideas for what to eat for dinner, that's something you can easily outsource.
Go here to learn more about outsourcing your meal planning and grocery list making.
Organization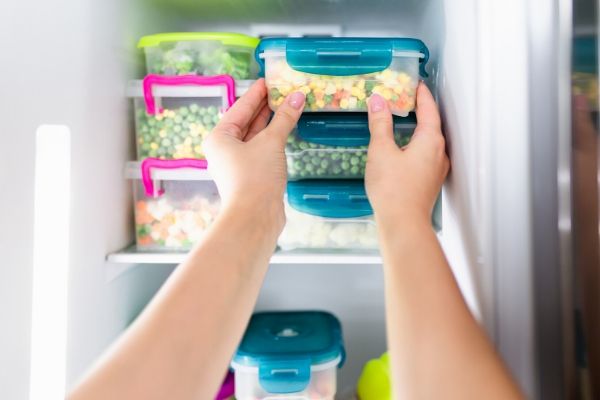 If you have good organizational systems running in the background, everything home management-related will be so much simpler.
And once you have organization in place, you need to maintain it.
But if you can stay consistent with the organization systems you put in place, it gets exponentially easier.
Read: 25 Easy Home Organization Projects You Can Do in a Day
Scheduling/Calendar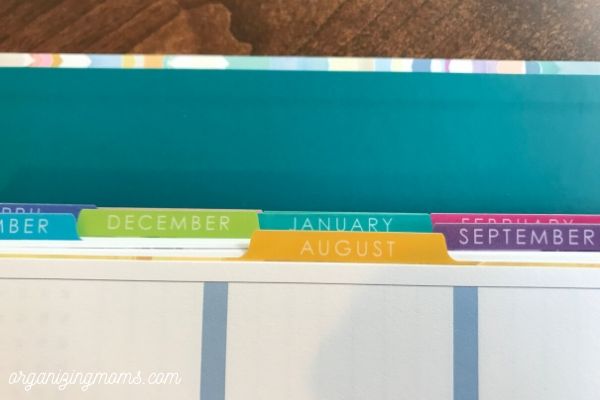 Keeping track of planned events doesn't take a lot of time, but if you don't do it, chaos ensues.
Choose a specific time of day to do a calendar check and make a to-do list.
Consistently check your calendar at the same time every day to see what appointments and activities you have scheduled, and write out your to-do list.
You'll know what's coming up for the day ahead, and you'll have a clear idea of the things you need to get done!
Calendar and Scheduling Tools
Routines and Habits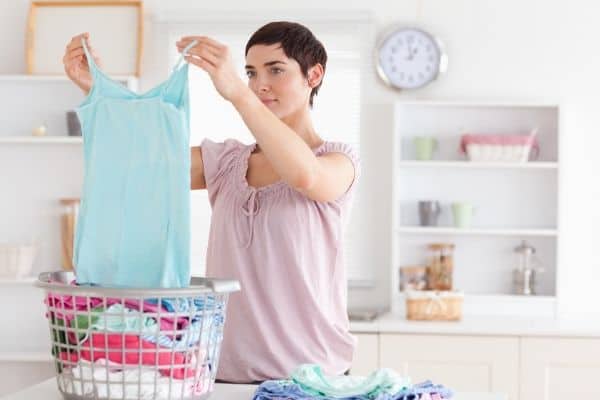 The routines and habits you create around home activities are a huge contributor to home management.
Norms you have for your house can make maintaining it easier or harder.
Here are some examples of home management habits:
Always putting your dirty dishes directly into the dishwasher when you're done with them
Taking off shoes before entering the house
Running the dishwasher every night
Doing a load of laundry every day
Turning off the lights when you exit a room
Wiping down the table and countertops after each meal
Related: Easy Household Habits That Keep Your Home Running Smoothly
School & Extra Curricular Activities
Kid-related activities have a big impact on how you run your home.
Depending on what your family does, you'll have to manage things like:
Study time for kids
Transportation to/from school and activities
Monitoring school calendar
Keeping track of practices, games, meetings, etc.
Purchasing supplies for school and activities
Paying fees, tuition
Volunteering
Remembering dress-up days for school, picture days
Financial Management
Creating and maintaining a budget
Monitoring bank accounts, credit cards, loans, etc.
Paying bills
Finding best prices for big purchases
Investing, researching, etc.
Maintaining financial records
Paying taxes
Family Activities and Memories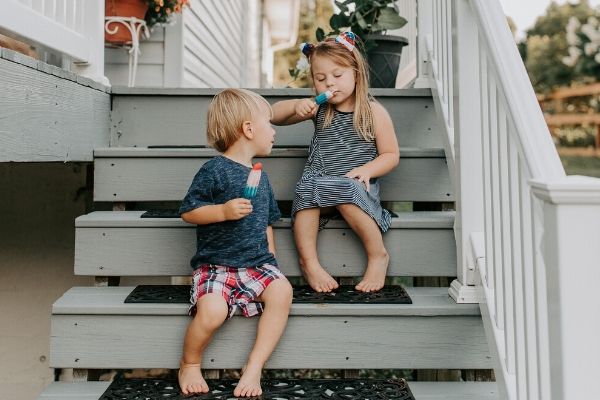 Planning and booking family trips
Recording memories in photo albums, online postings, etc.
Planning family activities
Maintaining family traditions
Recognizing family accomplishments
Planning birthday parties, holiday parties, etc.
Managing faith formation activities
Quality time with all family members
Shopping/Errands
Grocery shopping
Shopping for gifts
Purchasing clothing
Replacing items needed for home
Dry cleaner
Haircuts
Filling cars up with gas
Oil changes
Driving to/from school and activities
Picking up food from restaurants
Dropping off donations
Picking up/dropping off library books
Taking boxes, glass to recycle center
Home Maintenance
Because home maintenance tasks aren't something we need to think about every day, it's easy to forget about them!
Make a practical home management binder to help you keep track of home maintenance tasks you need to remember.
Here are some things you may need to do to maintain your home:
Washing windows
Powerwashing deck, patio, driveway
Maintaining roof and gutters
Pest control
Landscaping and mowing
Replacing broken appliances
Polishing countertops, furniture
Cleaning/maintaining flooring
Servicing furnace and air conditioner
Replacing air filters
Changing batteries in smoke detectors
Replacing light bulbs
Cleaning air ducts
Cleaning lint trap in dryer
Related: The Best Home Management Binder Printables to Get You Organized
Paper Organization and Information Management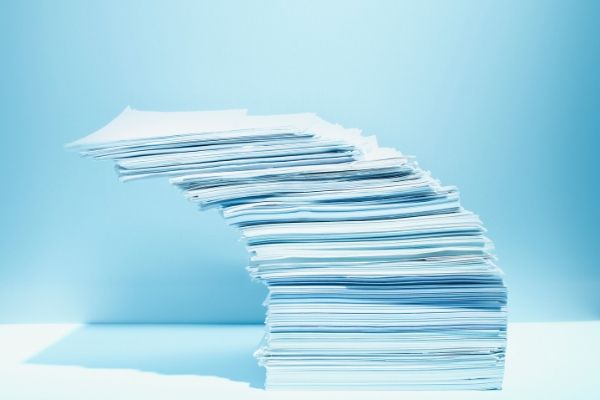 Maintaining all papers, information, and records that pertain to your home.
Go here to see how I set up our home paper organization system.
Emergency Preparedness
Depending on where you live, you may need to do different things to prepare for an emergency.
We live in an earthquake zone, and there are frequently forest fires in our area.
You may be in a hurricane zone, or have a lot of tornadoes in the summer.
Or, you may need to be prepared to be snowed in or without power in case of a blizzard.
Here are some things people do to prepare for an emergency
Stock your pantry with at least two weeks' worth of non-perishable foods
Maintain an extra supply of water in case of emergency
Know how to turn off water, gas, power in your home
Have a plan for what to do in case of fire, tornado, earthquake, etc.
Maintain an up-to-date list of emergency contacts
Maintain a first-aid kit, fire extinguisher
Have a home inventory in case of property loss
Make sure prescriptions are filled so you'll have enough for a week or two (talk to your doctor about this one)
It never hurts to have some extra toilet paper on hand!
Related: How to Make a Sick Kit
Pet Care
Our furbabies are like children. They need our love and attention to thrive.
And because they're an integral part of our home life, taking care of them often falls under the umbrella of home management.
Here are some common pet care tasks:
Feeding pets
Cleaning food and water bowls
Bathing, brushing pets
Cleaning out cages, litter boxes, etc.
Walking pets outside
Cleaning up poop!
Shampooing carpets
Giving pets medications
Veterinarian visits
Playing with pets
Purchasing food, pet toys, grooming tools, etc.
Related: Pet Food Organization and Storage Ideas
Decorating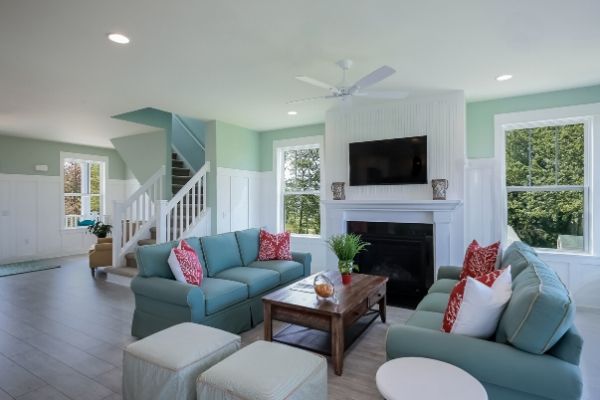 Decorating is not essential.
But if it's something you like, decorating your home in a style you love can make being at home much nicer.
If you want to re-decorate your home, go for it!
Feeling Overwhelmed? You're Not Alone.
Wow. There's really a lot that goes into managing a home.
And often, most of that responsibility lies with one person.
If you've read this far in the article, I'm guessing that person is you!
The good news is:
You don't have to do all of this stuff – Almost no one does (unless they have a staff helping them)
It gets easier – If you're new to home management, or you're in a busy season of life, things will be more difficult. Over time, it does get easier. This too shall pass.
You can take control right now by focusing on the essentials.
If you've been thinking through all of the things you're already doing around the house, and the task list feels daunting, it's time to simplify!
TAKE ACTION:
Make a list of 4-5 tasks you can do every day that keep the house running smoothly.
Make a list of things you're going to STOP doing so you have more breathing room in your life.
Related: Things to STOP doing to feel less stress
More Types of Home Management Resources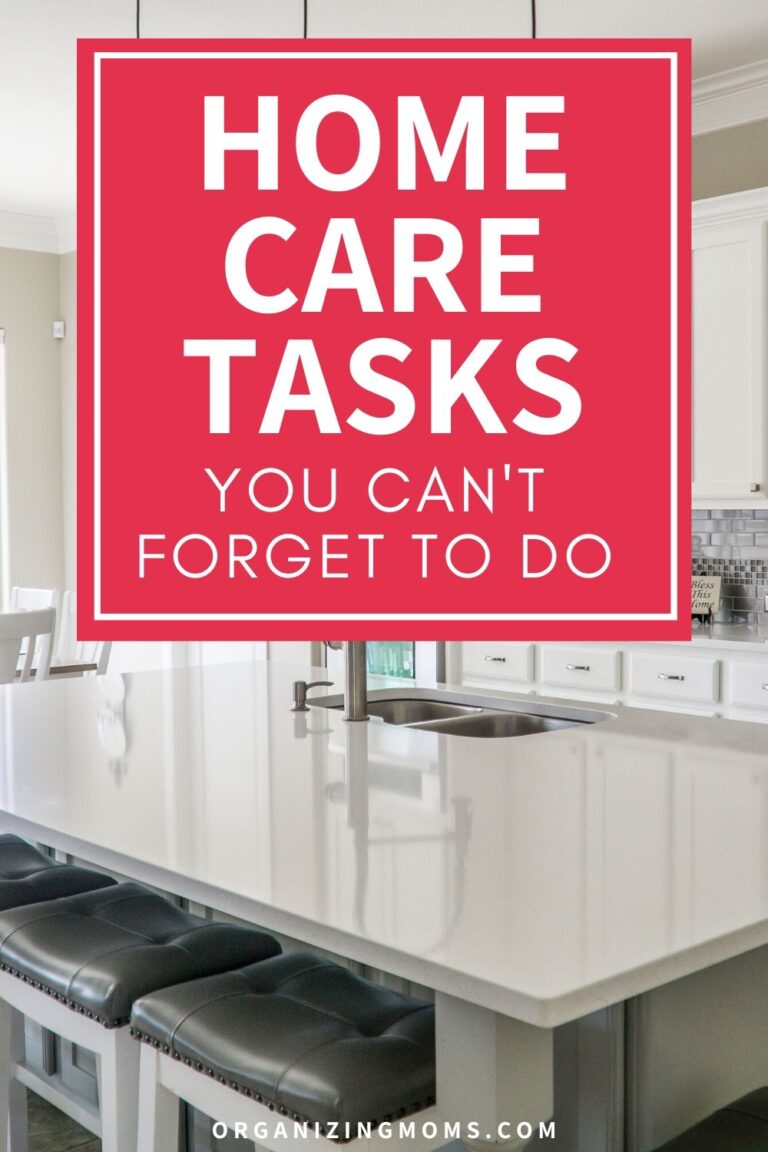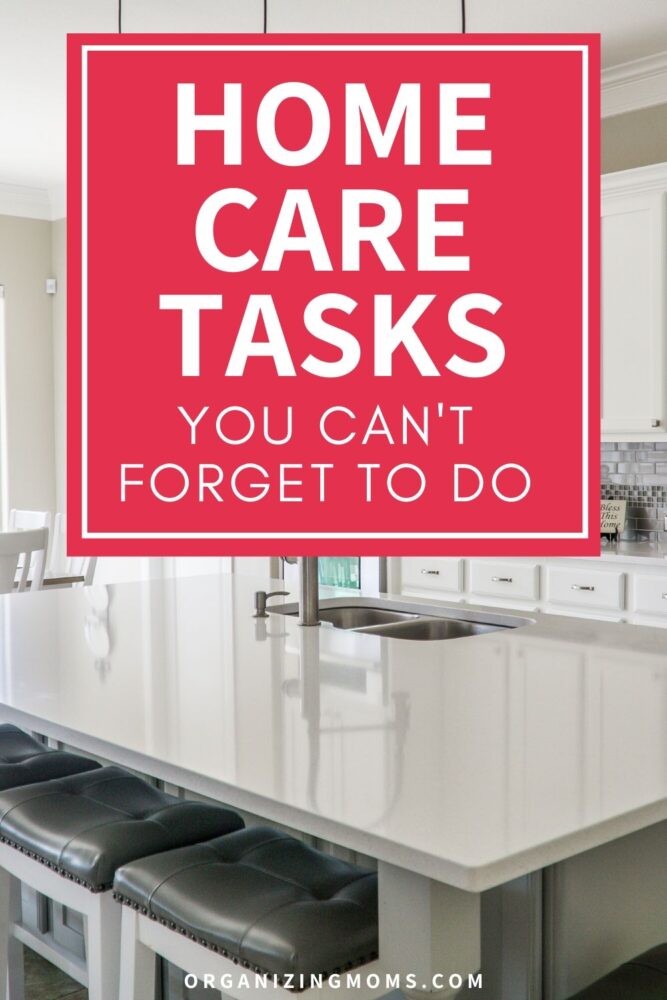 New to this community? Start here, friend!