Looking for pet food organization ideas? You've come to the right place! Today we're rounding up all of the cutest, neatest, most organized ways to store pet food.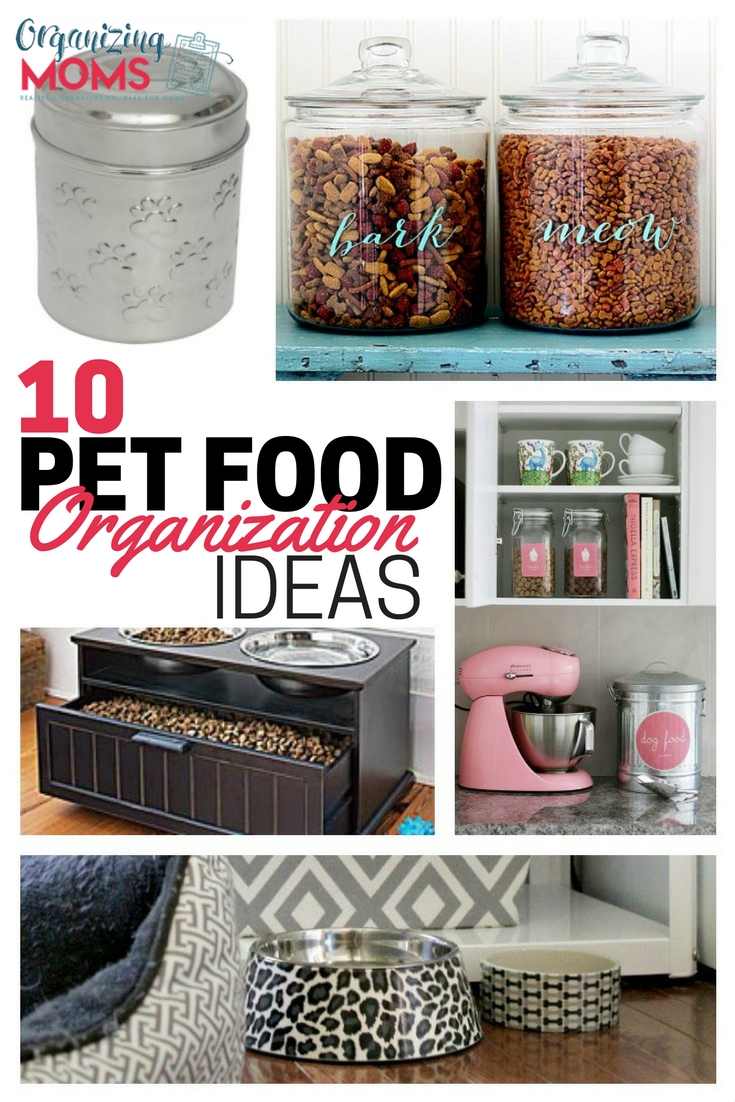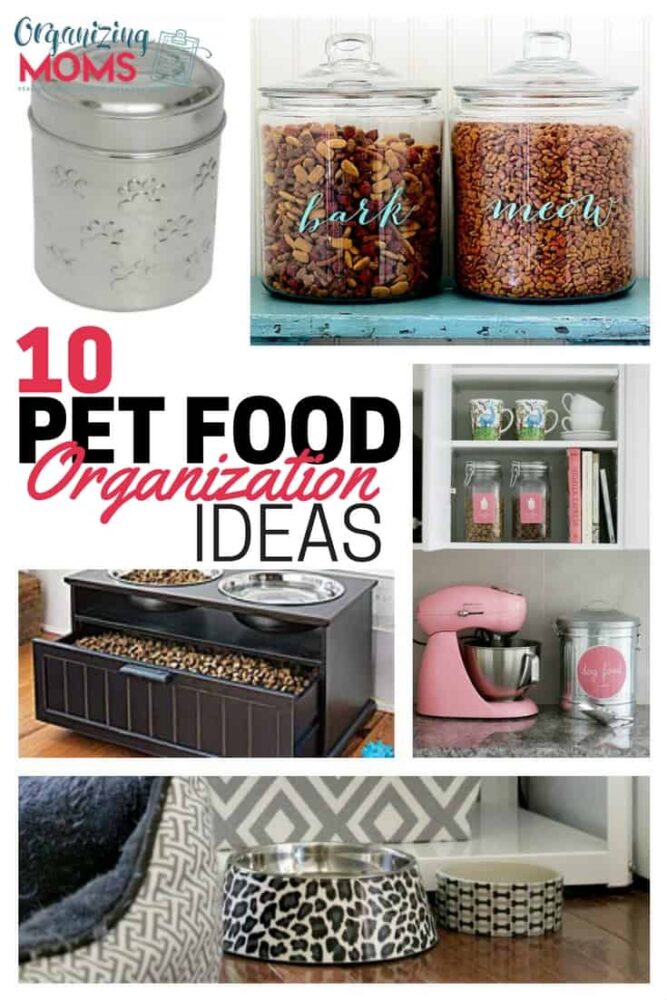 Our family doesn't have a pet yet, but if our next house is pet-friendly, I'd love to welcome a dog into our home. A lot of the ideas in this roundup are for dog food organization, but they could easily be adapted to use with cats or other animals who eat similar foods.
Pet Food Organization Ideas and Inspiration
I've been dreaming up ways to organize our future doggie's gear, and I've rounded up some of the best ideas for you. Enjoy these cat and dog food storage ideas!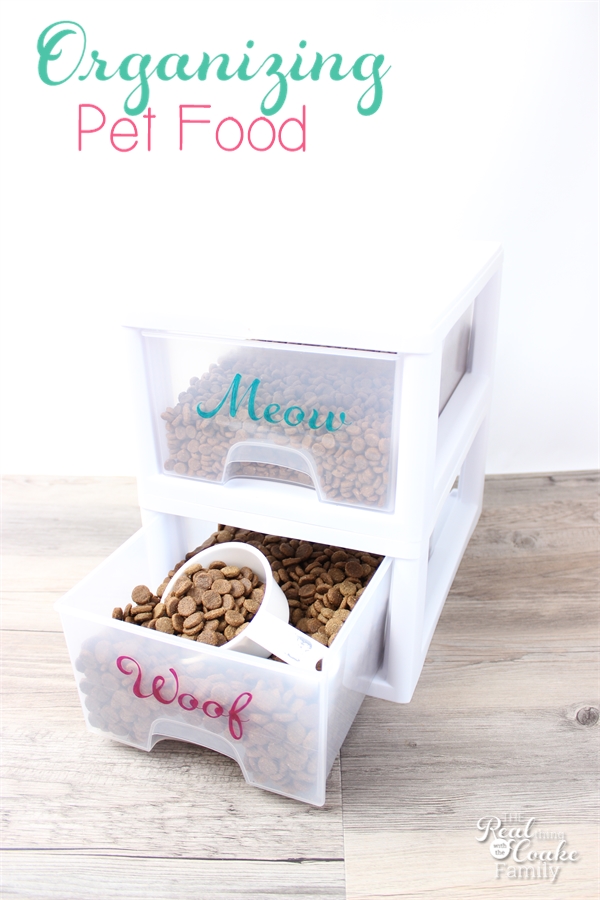 Organizing Pet Food with a Little Cuteness from The Real Thing With the Coake Family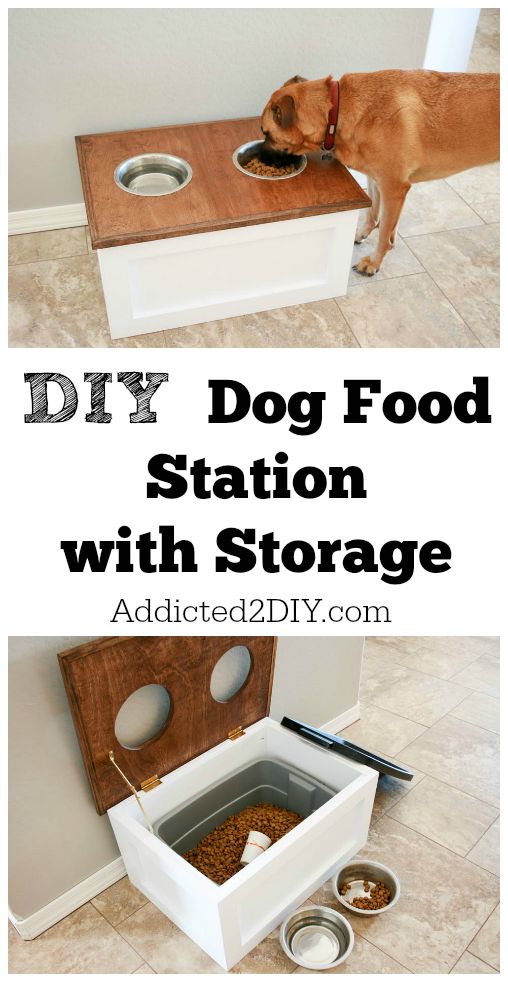 DIY Dog Food Storage Station with Storage from Addicted 2 DIY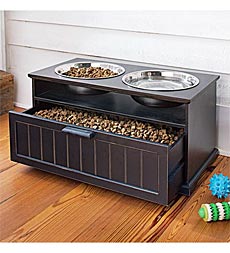 Raised Dog Feeder with Drawer for Food, Toys, Treats from SuperCoolPets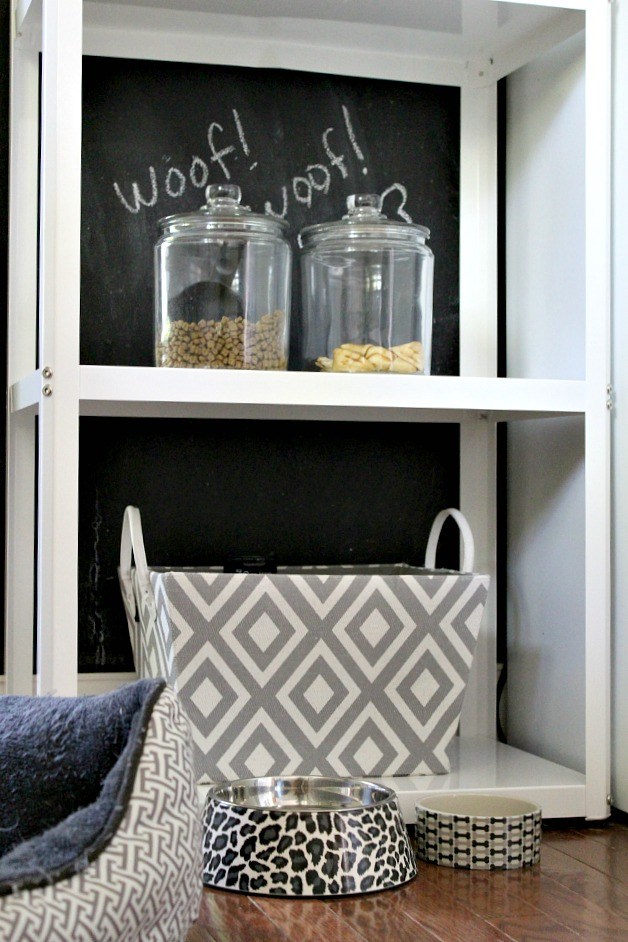 Doggy Organization from Bliss at Home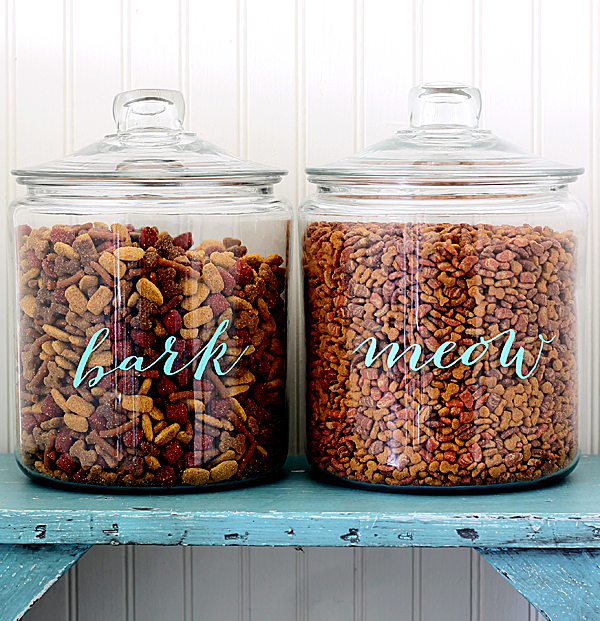 Pet Food Labels from Shabby Creek Cottage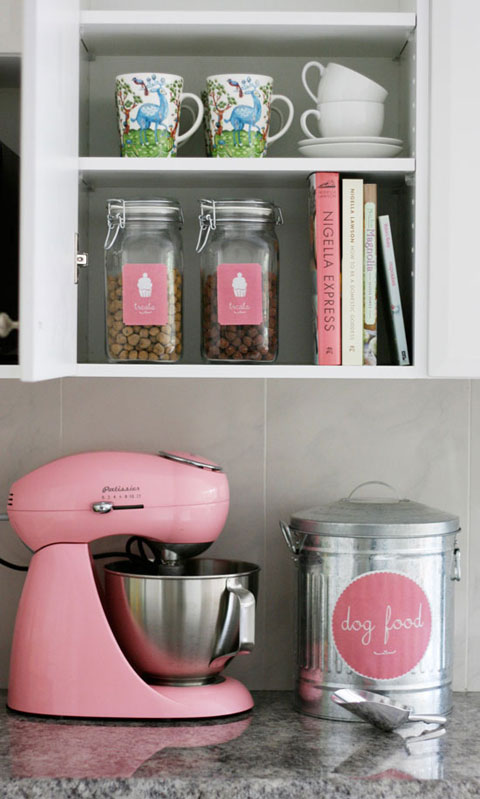 Stylish Pet Food Storage from IHeartOrganizing

Pet Food Container from Maturi via Amazon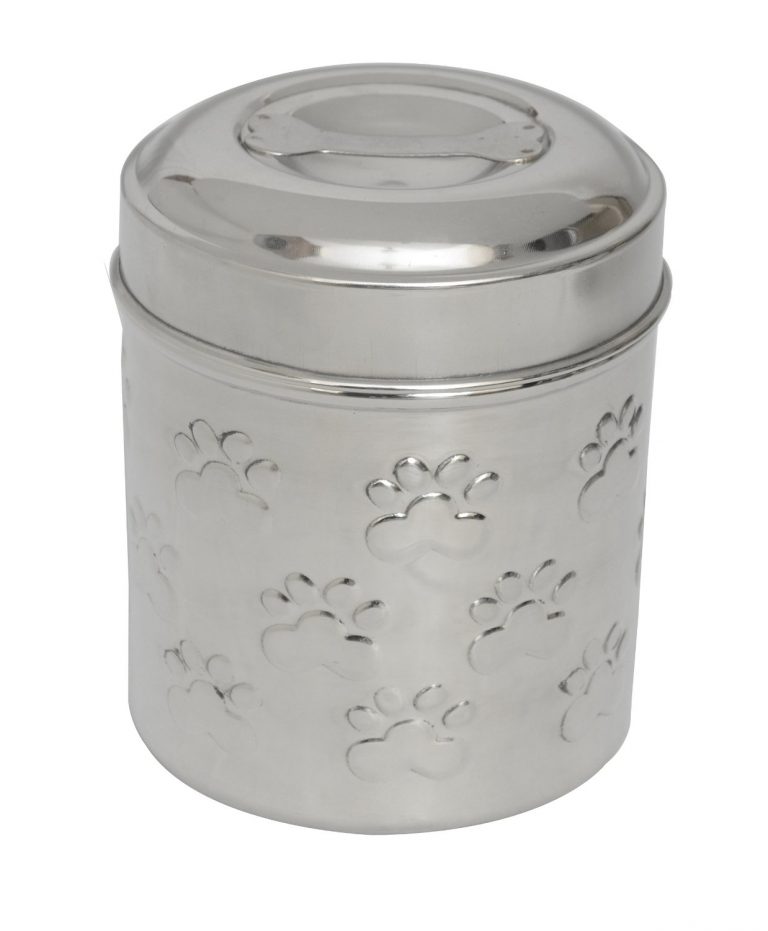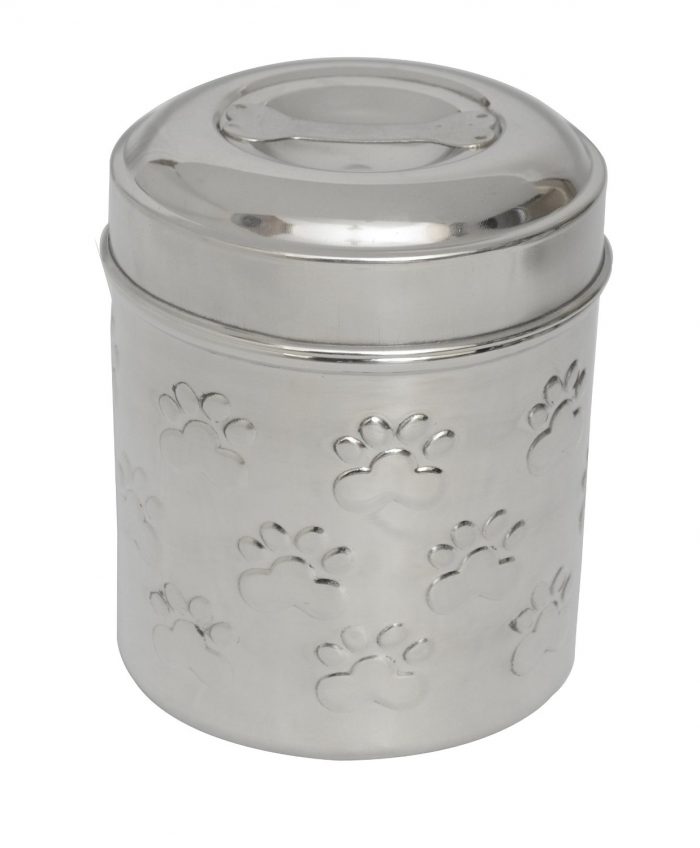 Paw Print Stainless Steel Pet/Dog Canister with Embossing from Iconic Pet via Amazon
Want to use something you already have on hand? One of my favorite pet food organization ideas comes from my parents. They use a garbage can they already had to store their cat food in the garage. That way they can store a lot at once, and it's out of the way in their house.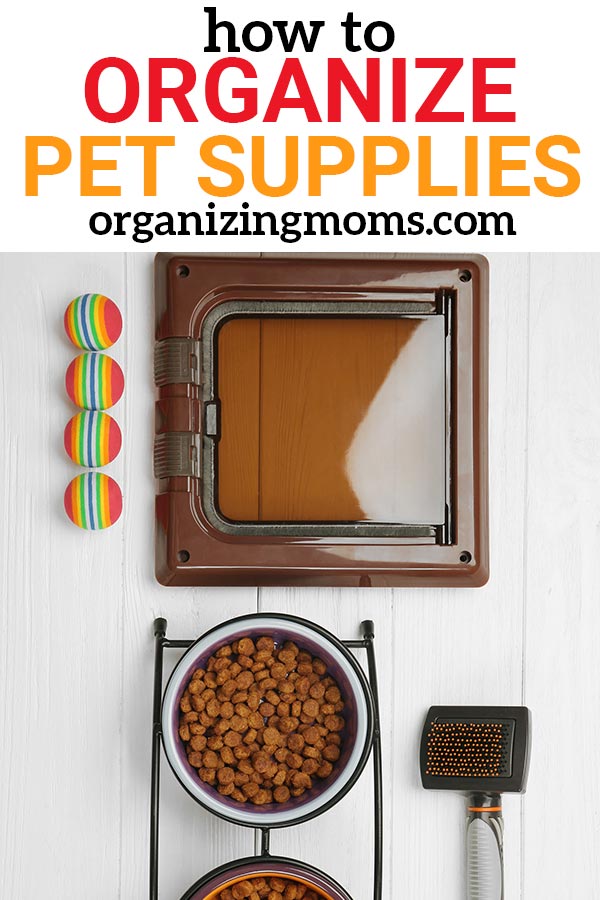 FREE 10-Minute Tasks to Help You Declutter & Organize!

Get realistic, easy decluttering & organizing task checklists delivered to your inbox each week when you sign up for the Organizing Moms newsletter. Join over 8,000 moms who want less stress, less mess, and a more organized life!
New to this community? Start here, friend!