The Instant Pot is perfect for creating family friendly meals that taste delicious! Try out these Instant Pot favorites that are loved by parents and children alike:
Instant Pot Recipes for Families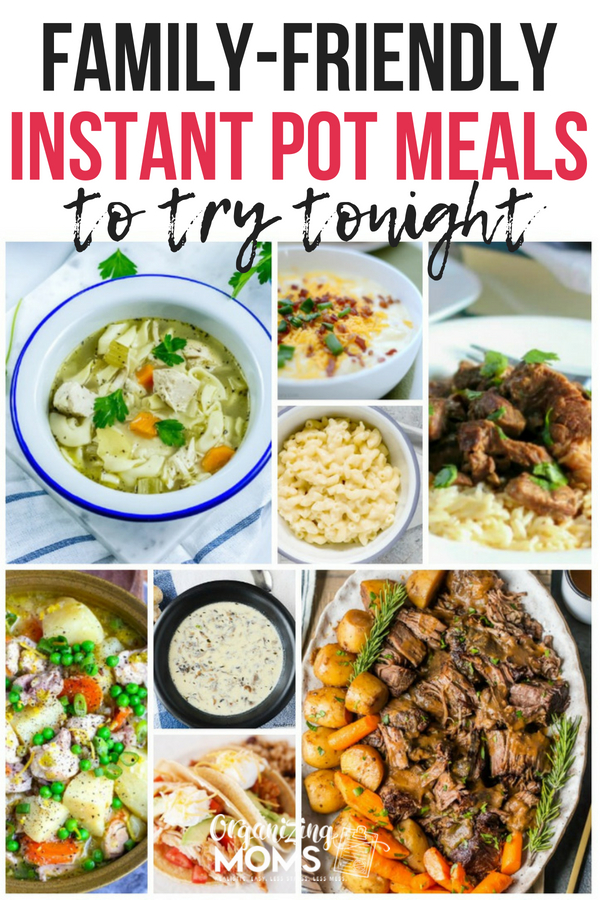 Watch the video: How to make the most of your Instant Pot
Looking for more ways to use your Instant Pot? Check out these resources:
Get Your Recipe Cheat Sheet!

Some of my favorite Instant Pot recipes are the basics that save me time and money. I got tired of always fumbling around and looking for instructions on how to cook staples like hard boiled eggs, frozen chicken, and baked potatoes.
So, I made a free cheat sheet that you can download, print, and keep in your kitchen to have handy the next time you need to remember a "recipe."
Make Using Your Instant Pot Easier
Accessories can make a big difference in how you use your Instant Pot. Here are some of my favorites:
Want to see which Instant Pot I purchased? Here's my Instant Pot on Amazon.
Download your cheat sheet now!
Get instant access to this helpful Electric Pressure Cooker Cheat Sheet when you subscribe to the Organizing Moms newsletter.
New to this community? Start here, friend!