Quickly put together this easy caprese salad using ingredients from Costco. Perfect for picnics, potlucks, and healthy dinners.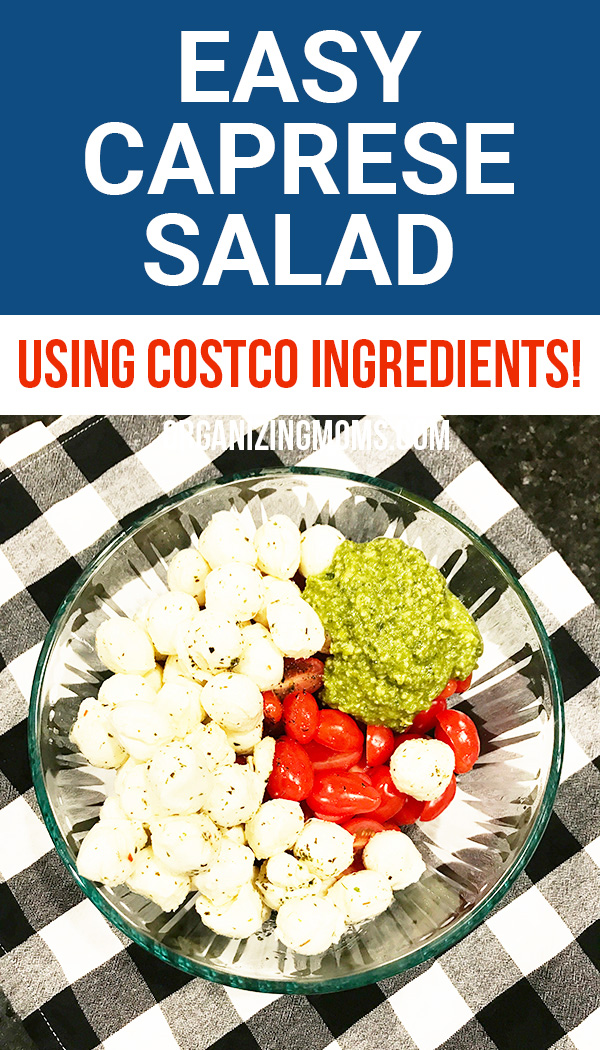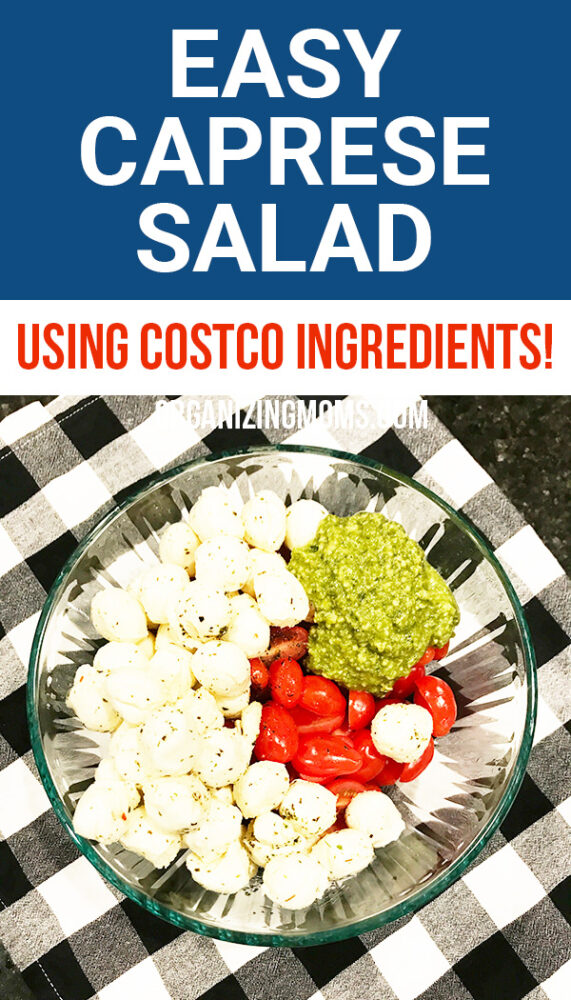 If you're looking for a satisfying side dish you can quickly throw together with a few ingredients, you're going to love this easy caprese salad!
It's perfect for taking to potlucks, or even as a main dish.
The fresh ingredients make it irresistible – you'll be surprised at how quickly it gets eaten up!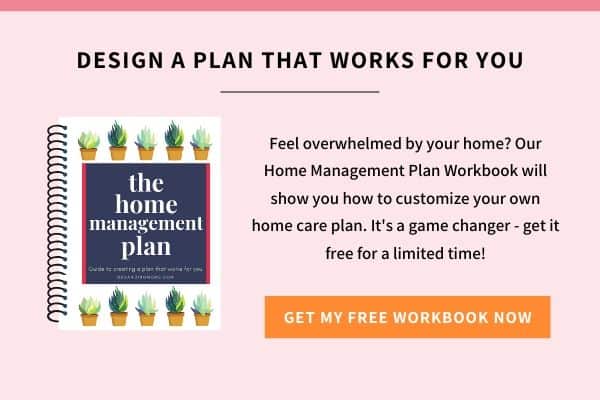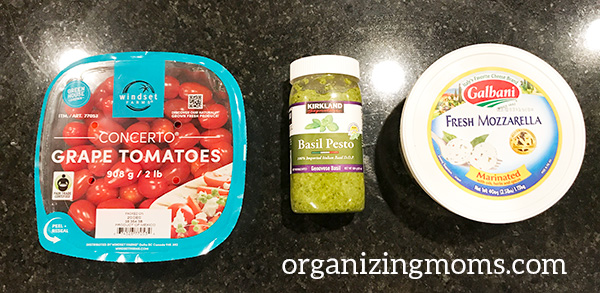 Easy Caprese Salad – Ingredients Needed
When I make this salad, I buy the ingredients at Costco.
But you can find these ingredients anywhere!
Keep in mind that if you get your ingredients from a traditional grocery store, the package sizes will be smaller.
You'll need to buy more packages of each item if you're planning on feeding a crowd.
Here are the ingredients used in this salad:
grape tomatoes (cherry tomatoes work too!)
basil pesto
marinated fresh mozzarella balls
balsamic vinegar
salt & pepper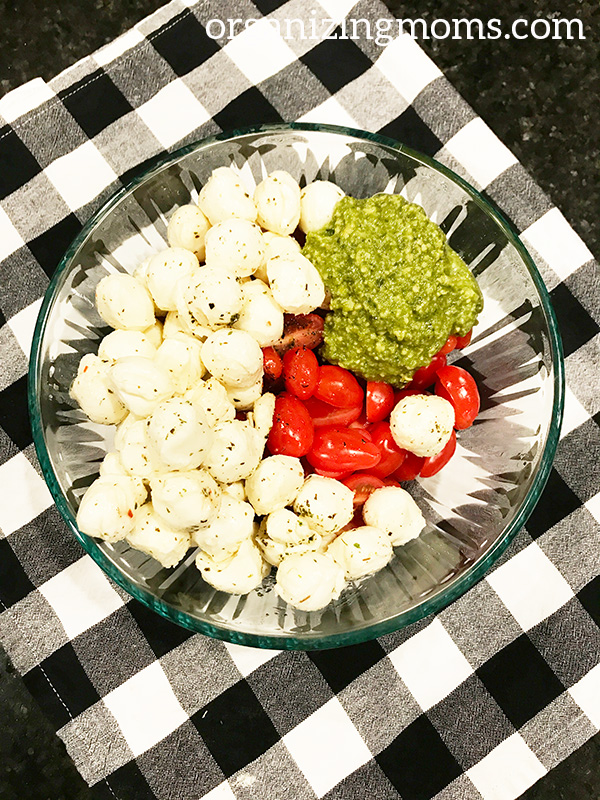 Salad Assembly Instructions
Cut grape tomatoes in half lengthwise. If you don't plan on eating the salad soon, skip this step, and throw in whole grape tomatoes. It's okay!
Add mozzarella, tomatoes, and basil to a large bowl.
Add a small amount of the oil from the marinated mozzarella balls to taste.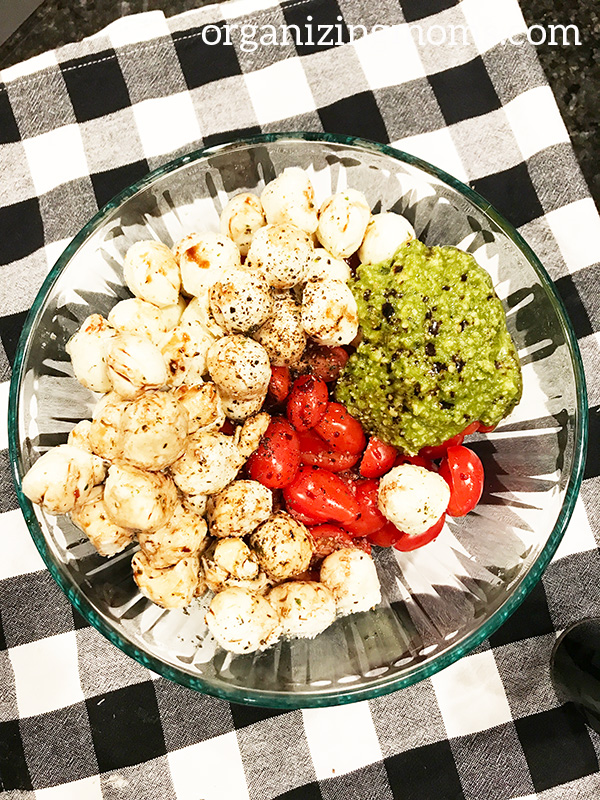 4. Sprinkle salt, pepper and balsamic vinegar on top of all of your ingredients.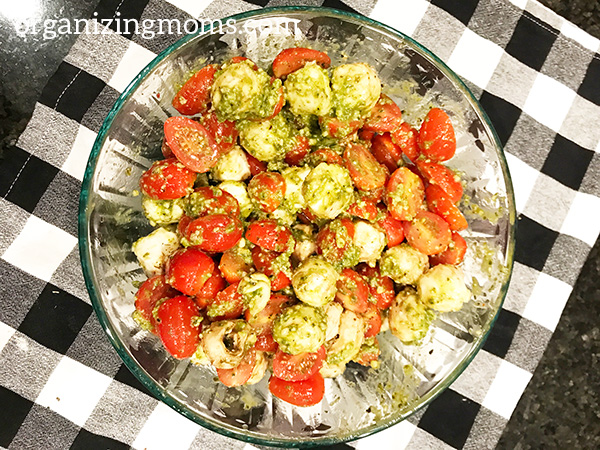 5. Mix it all up! Taste the salad and add more vinegar, salt or pepper as needed.
6. Cover and chill until ready to serve.
Variations on the Recipe
If you have a lot of fresh basil on hand, you can skip the pesto, and just mix in several of your chopped up basil leaves. This makes it more like a traditional caprese salad, and makes the salad taste even more fresh.
To add more heft to the salad, you can also add cubed avocado, grilled chicken, or even slices of procsiutto or bacon.
I love adding corn to this salad too.
Enjoy!
You may also like:
New to this community? Start here, friend!