Do you have any home repairs you've been meaning to take care of? Do you have a laundry list of little improvements you'd like to make to your home before the holidays? If so, now's the time to schedule home maintenance appointments so you'll have those tasks done before the holidays.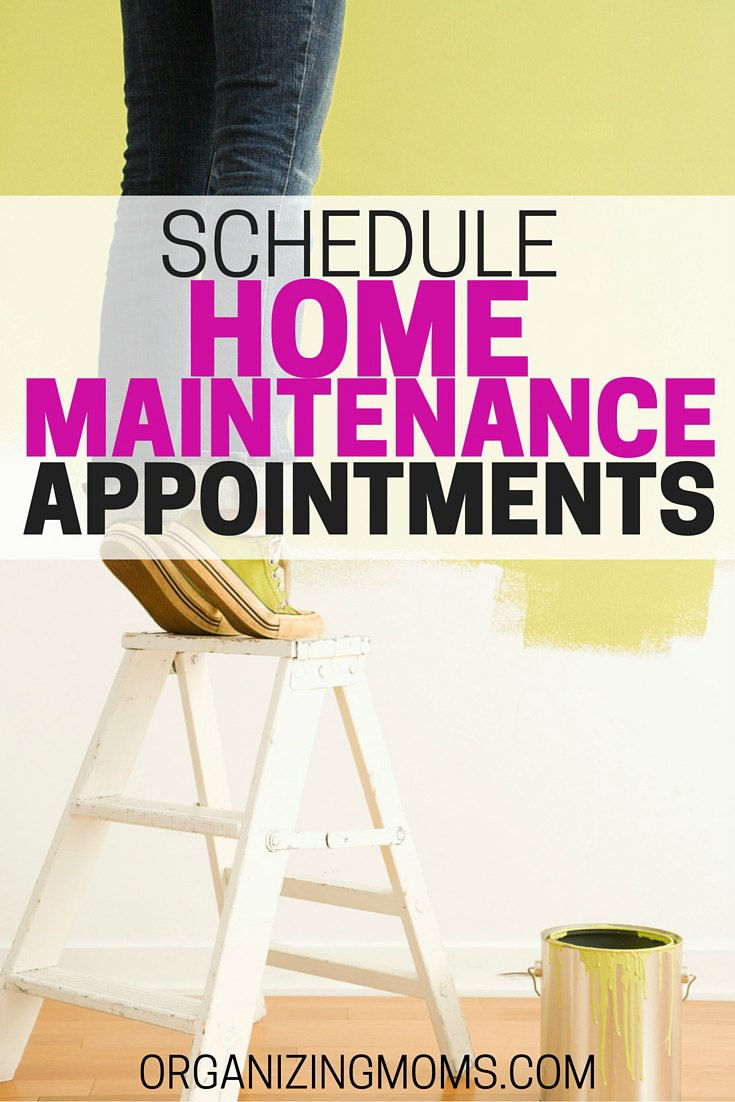 As the holidays draw nearer, it will be tougher to get things done in your home. If you need to hire someone to help you, it's best to schedule your appointment in advance. As others prepare for the holidays, they'll discover things that need to be fixed, and handymen (and women!) will start to get really busy.
Here are some things you might want to check on before the holidays begin:
Home Maintenance Before the Holidays
Does your oven work? If you don't use it a lot, you might not know. Better to find out now than on Thanksgiving when you're trying to cook a turkey.
Do you have any leaky faucets you want to have repaired?
Are there any rooms you've been meaning to paint, or walls you've wanted to patch?
Do you have any pictures you'd like to hang?
Any lightbulbs need replacing?
A lot of the home maintenance things that have been nagging us are little things we could easily do ourselves. If you seem to have a lot of little DIY projects to complete, or a lot of appointments to set, try doing them in a Power Hour to take care of them quickly.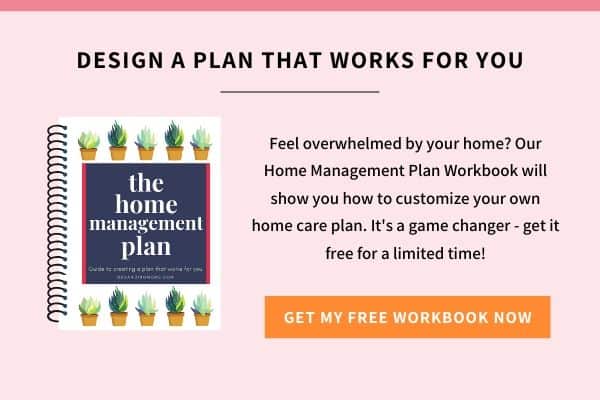 ---
During October, Organizing Moms will feature 31 things you can do to prepare for the holidays. Preparing for the holidays can be a lot of fun, and it can help you get things done in advance so you can enjoy the holidays more.
However, if you do try to do all of the things in this series in real-time, you might drive yourself crazy. If you want to follow along and complete the tasks, that's completely fine, but no pressure. This is supposed to be fun, and help you prepare. If you want to skip some things, skip them!
A better approach would be to read along with the series, and use the things that you think would be helpful to you. Bookmark the Preparing for the Holidays page so you can reference it later.
To see links to all of the posts in the series, go to the Preparing for the Holidays page. If you'd like to get regular updates from the series delivered to your inbox, sign up for the Organizing Moms newsletter!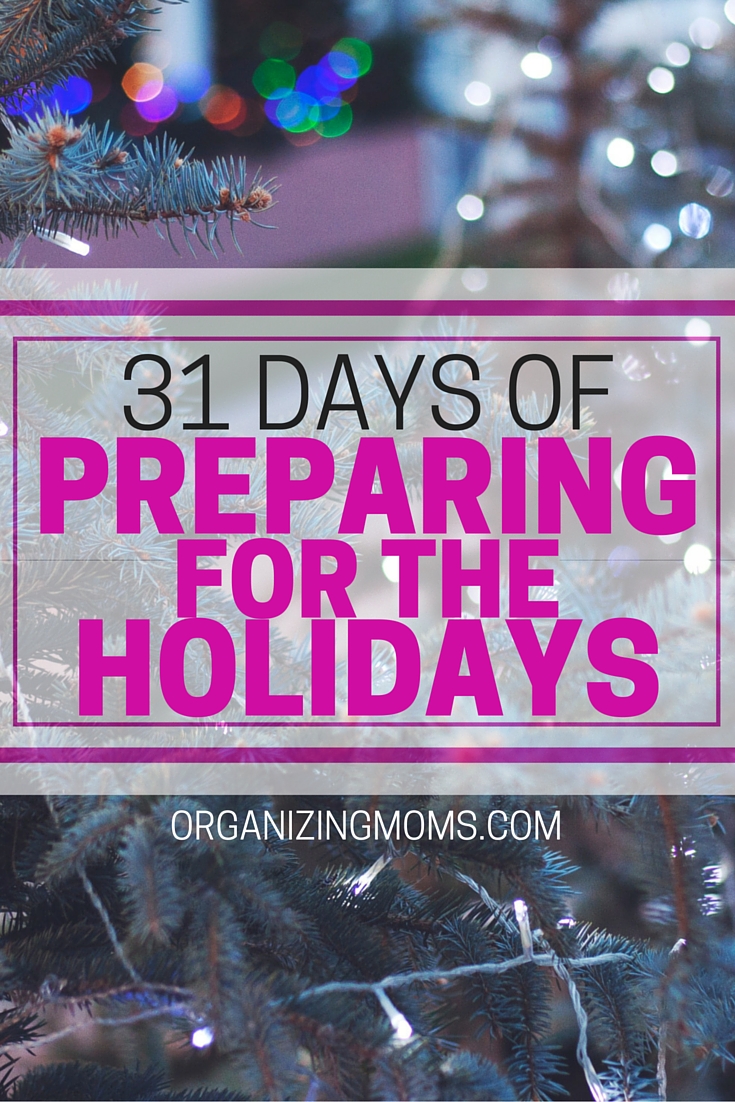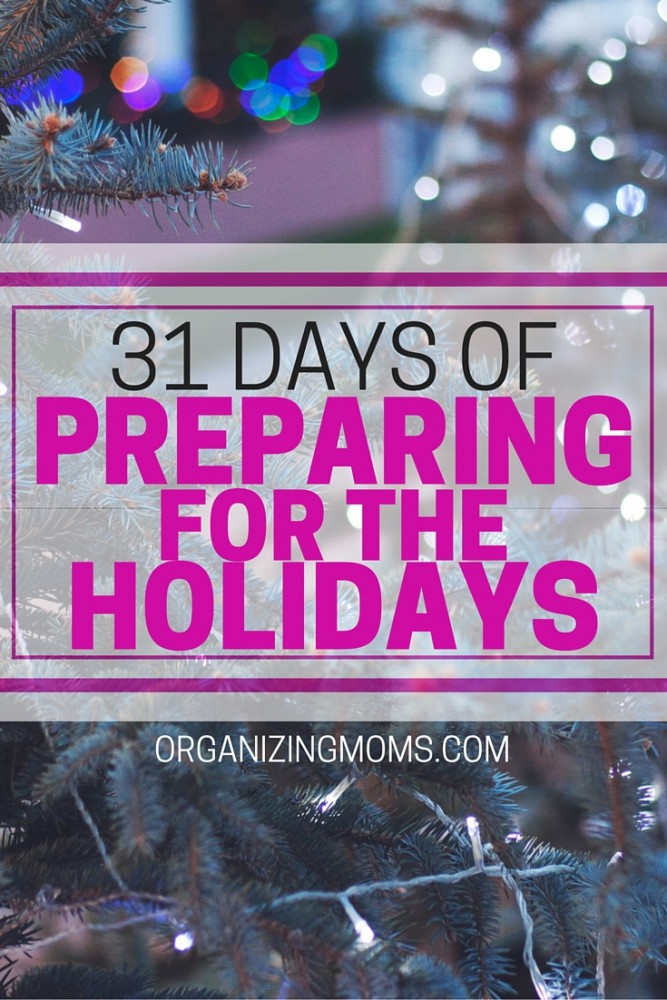 New to this community? Start here, friend!