Are you looking for ways to save money? Maybe you're wanting to cut down on waste in your home? One simple way to save money and cut down on waste is to use cloth napkins.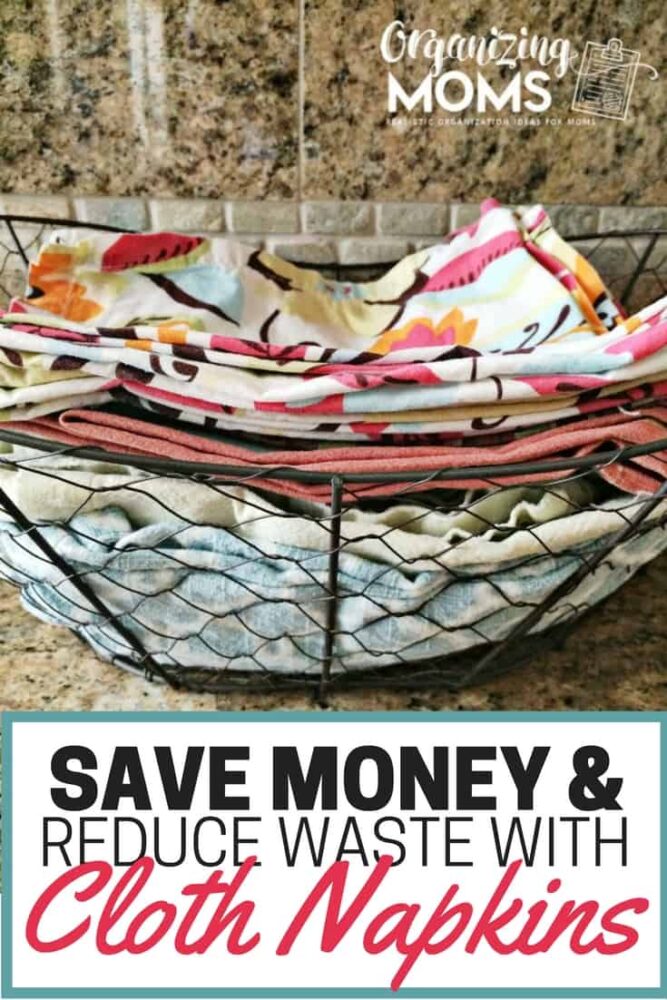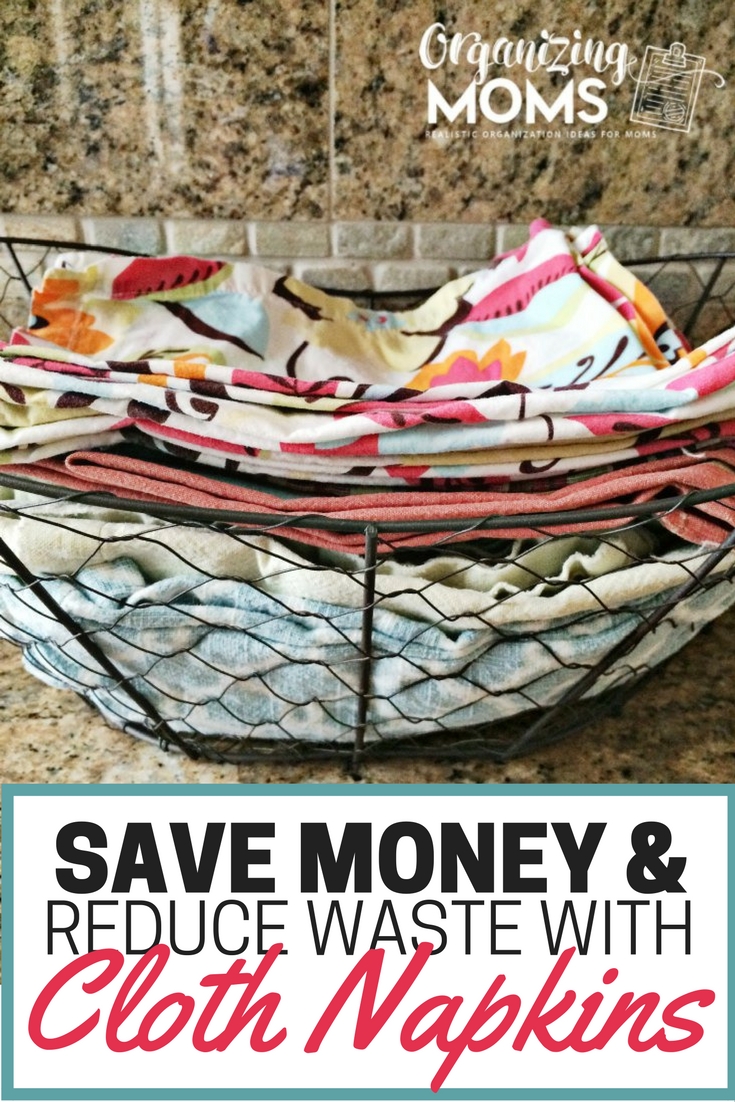 Why We Use Cloth Napkins
We started using cloth napkins when we were first married as a way to save money. With just two of us, it was easy to add a few napkins here and there into our regular laundry.
When we had kids, we continued to use our cloth napkins (the same ones we'd been using for years). When our sons were learning to eat, it was nice to have something heavier. Cloth napkins don't easily float away like paper napkins tend to.
Although the volume of cloth napkin use increased with two more people using them on a consistent basis, we still preferred our cloth napkins to paper napkins. They were more absorbent for picking up toddler spills, and our kids were used to them.
Now that the kids are starting school, we still love using the cloth napkins. They add color to our table, and I can use them as a rag for wiping off the table after meals.
We made a vinegar/water solution in a spray bottle to use for wiping down our table after meals. By using the cloth napkins to clean the table, we're able to use fewer paper towels and rags, which has helped cut down on laundry.
Next: The Benefits of Using Cloth Napkins
WANT TO FEEL MORE ORGANIZED & IN-CONTROL?
Join over 4,700 moms who found a way to run peaceful, well-organized homes by busting clutter, creating good routines, and focusing on what their families need - and get this printable guide free! It will help you jump-start your home organization, and give you some relief!

New to this community? Start here, friend!