As the holidays draw nearer, you might be thinking about certain events you'd like to attend during the season. Today's task is to buy tickets for holiday events so you can finalize your plans and put events on your calendar.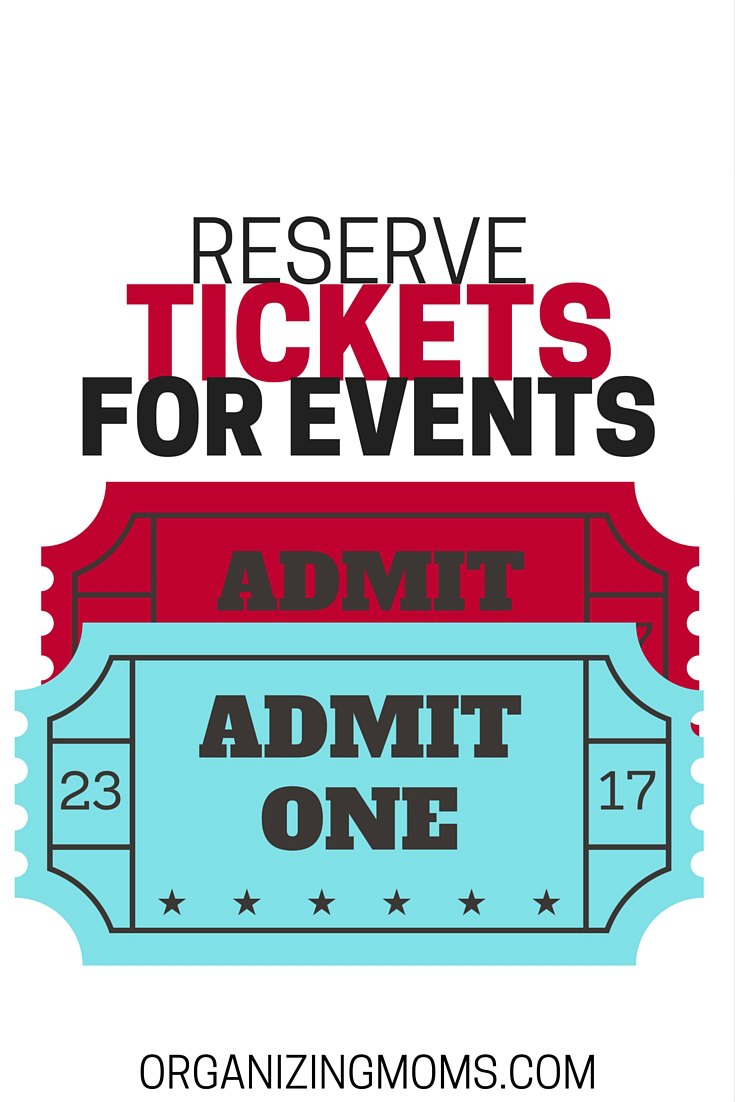 If you haven't already done so, start out by making a holiday activities to-do list. That will help you decide which events you are able to attend.
Once you've decided on your plans, you can start purchasing your tickets. To save time, try to buy your tickets online or by phone. That will save you the time of going from place to place to pick up your tickets.
So far, the event I'm looking forward to the most is a local Santa's Breakfast. How about you? Are there any holiday events that you're really looking forward to?
---
During October, Organizing Moms will feature 31 things you can do to prepare for the holidays. Preparing for the holidays can be a lot of fun, and it can help you get things done in advance so you can enjoy the holidays more.
However, if you do try to do all of the things in this series in real-time, you might drive yourself crazy. If you want to follow along and complete the tasks, that's completely fine, but no pressure. This is supposed to be fun, and help you prepare. If you want to skip some things, skip them!
A better approach would be to read along with the series, and use the things that you think would be helpful to you. Bookmark the Preparing for the Holidays page so you can reference it later.
To see links to all of the posts in the series, go to the Preparing for the Holidays page. If you'd like to get regular updates from the series delivered to your inbox, sign up for the Organizing Moms newsletter!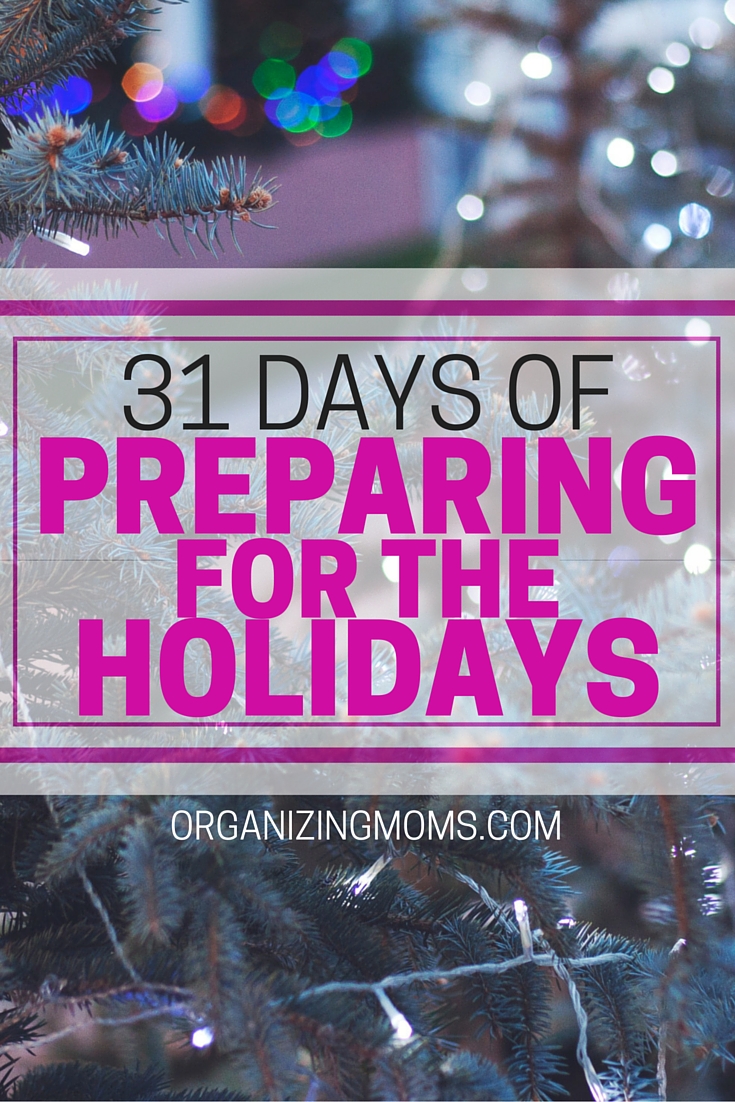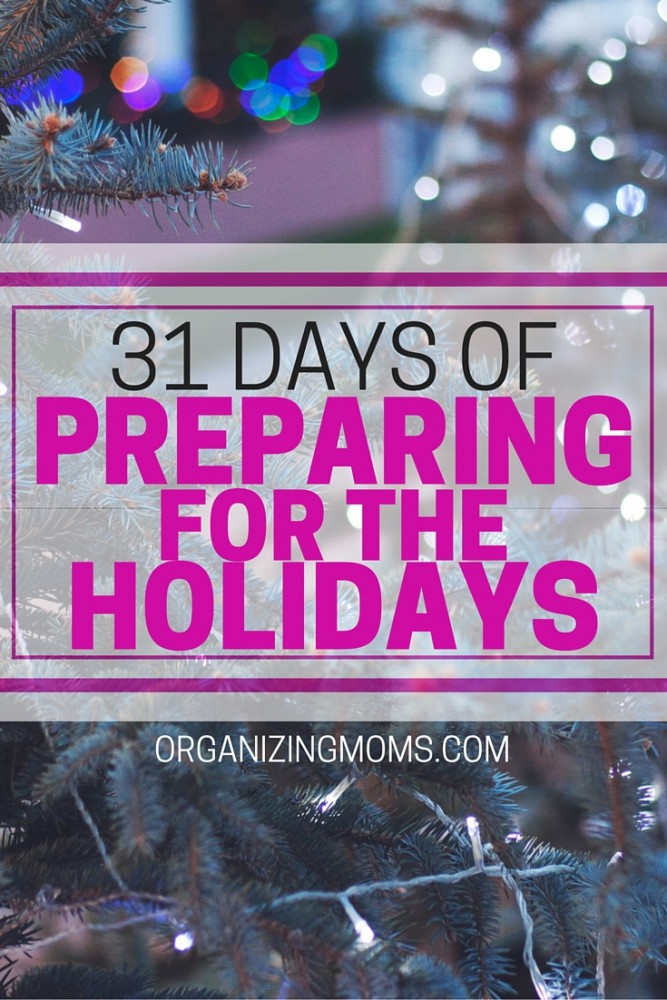 New to this community? Start here, friend!