Now that you've made your holiday activities to do list, and scheduled things on your calendar, it's time to confirm holiday plans with others.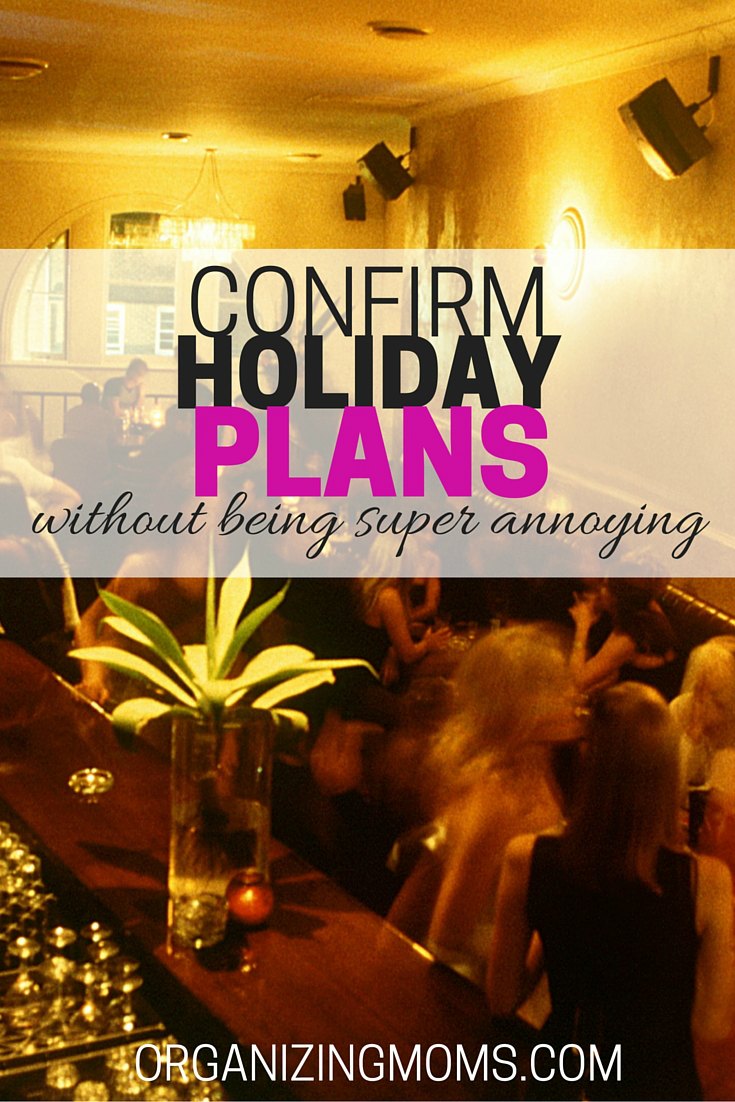 If you are doing this way ahead of time, you might find that some people are surprised that you're planning things so far in advance. That's okay. Start talking with friends and family about plans now so that they can start thinking about their own holiday season too. Even though, they might think you're a little nuts.
Step-By-Step Guide to Confirming Holiday Plans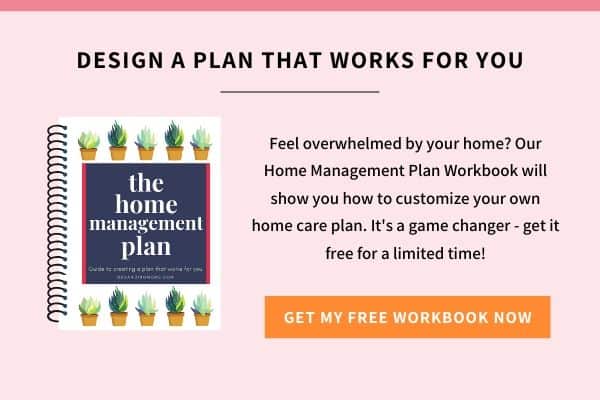 Look at your calendar of holiday plans. Circle any item that involves someone else.
Look at your circled items, and decide which ones you need to send out invitations for. This might be for parties, ceremonies, or even a holiday dinner.
Send invitations if necessary. If you're looking to save time, do this by making an Evite for the event.
Look at your calendar of holiday plans again, and make a square around anything that needs to be confirmed.
Do whatever you need to do to confirm the events you squared.
If you have any plans that are already confirmed, or don't need any following up, put a star next to them.
This part of planning for the holidays involves other people, and may take a little longer to complete. As you confirm holiday plans, make a little star next to each item on your calendar.
Each week, check your calendar of holiday plans and see if there's anything else you could do to follow-up or confirm plans. Use your best judgement when checking in with others so you're not overwhelming anyone else.
By going through this process of confirming and inviting others, you can make sure that nothing you want to do over the holidays will be forgotten.
Do you have a lot of events that need to be confirmed for the holidays?
---
During October, Organizing Moms will feature 31 things you can do to prepare for the holidays. Preparing for the holidays can be a lot of fun, and it can help you get things done in advance so you can enjoy the holidays more.
However, if you do try to do all of the things in this series in real-time, you might drive yourself crazy. If you want to follow along and complete the tasks, that's completely fine, but no pressure. This is supposed to be fun, and help you prepare. If you want to skip some things, skip them!
A better approach would be to read along with the series, and use the things that you think would be helpful to you. Bookmark the Preparing for the Holidays page so you can reference it later.
To see links to all of the posts in the series, go to the Preparing for the Holidays page. If you'd like to get regular updates from the series delivered to your inbox, sign up for the Organizing Moms newsletter!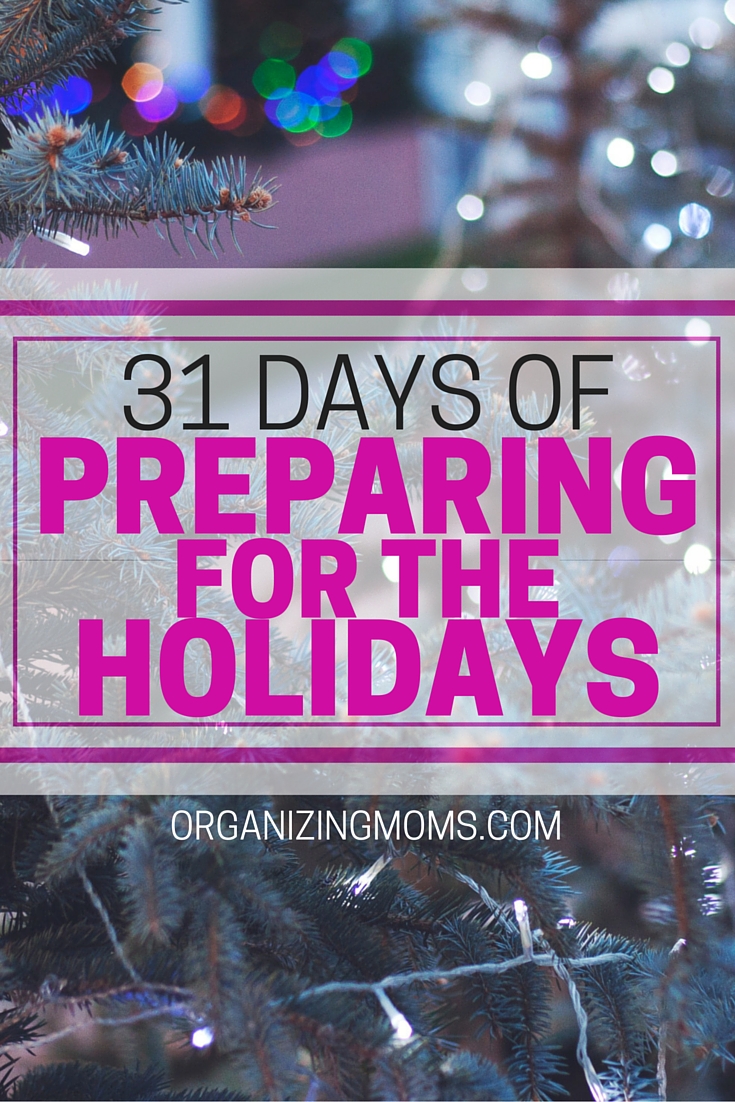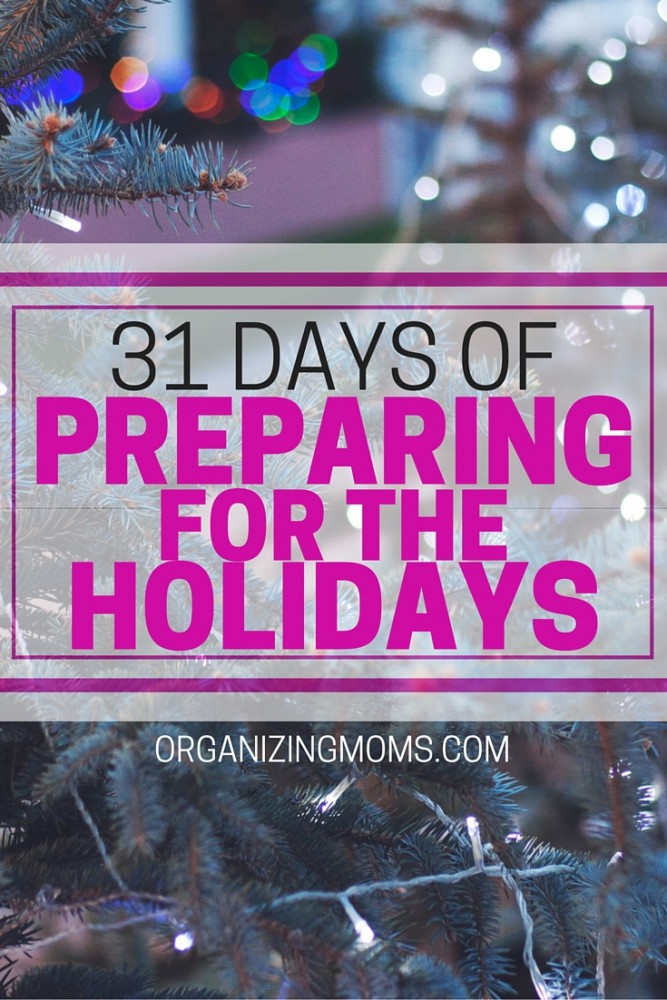 New to this community? Start here, friend!