One thing that often gets overlooked in planning for the holidays is putting together nicer holiday outfits. If you're putting together outfits for your children, this can be really challenging – especially if your kids have outgrown things you thought they'd be able to wear!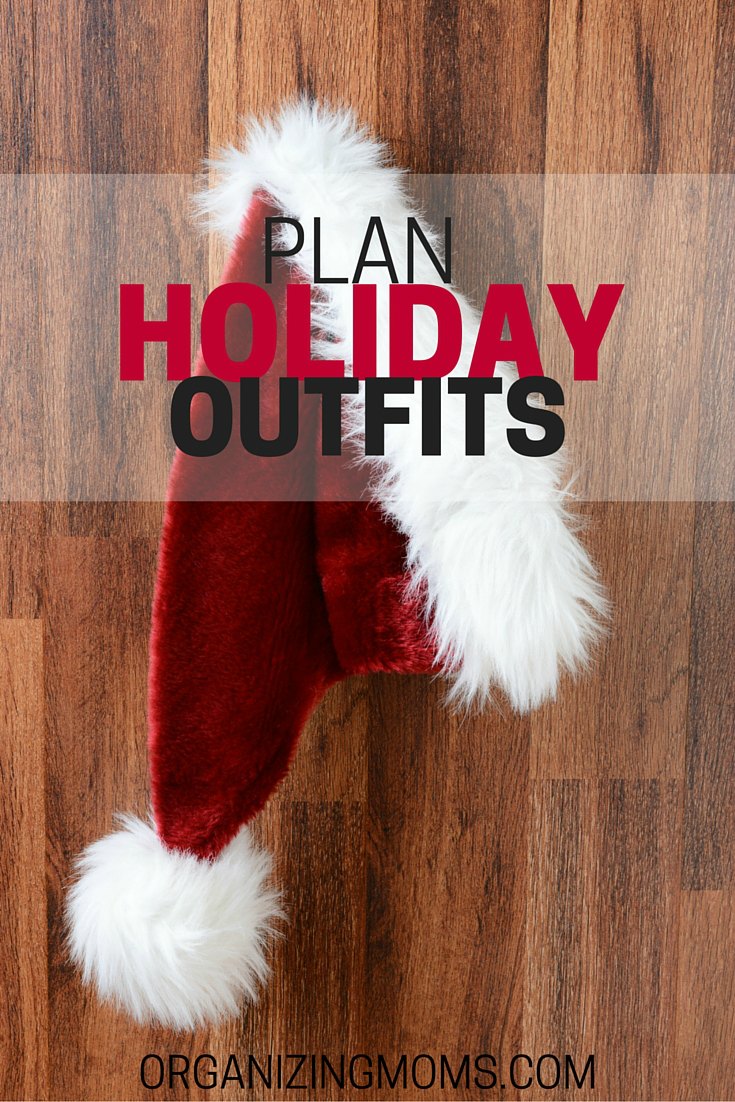 How to Prepare Holiday Outfits
Take a look at your holiday plans, and make a note of different occasions when nicer clothing will be needed.
Look through closets and storage to find clothing you already have that will work for the different occasions.
Try on different outfits to make sure everything fits and is still in good repair.
Don't forget about including shoes and socks as part of your outfits.
If needed, shop for or borrow additional clothing.
Set holiday outfits aside if you can. That way, they won't get worn (and dirty) before you need to wear them for your holiday events.
By planning holiday outfits now, you can avoid some of the last-minute scrambling during the holiday season.
---
During October, Organizing Moms will feature 31 things you can do to prepare for the holidays. Preparing for the holidays can be a lot of fun, and it can help you get things done in advance so you can enjoy the holidays more.
However, if you do try to do all of the things in this series in real-time, you might drive yourself crazy. If you want to follow along and complete the tasks, that's completely fine, but no pressure. This is supposed to be fun, and help you prepare. If you want to skip some things, skip them!
A better approach would be to read along with the series, and use the things that you think would be helpful to you. Bookmark the Preparing for the Holidays page so you can reference it later.
To see links to all of the posts in the series, go to the Preparing for the Holidays page. If you'd like to get regular updates from the series delivered to your inbox, sign up for the Organizing Moms newsletter!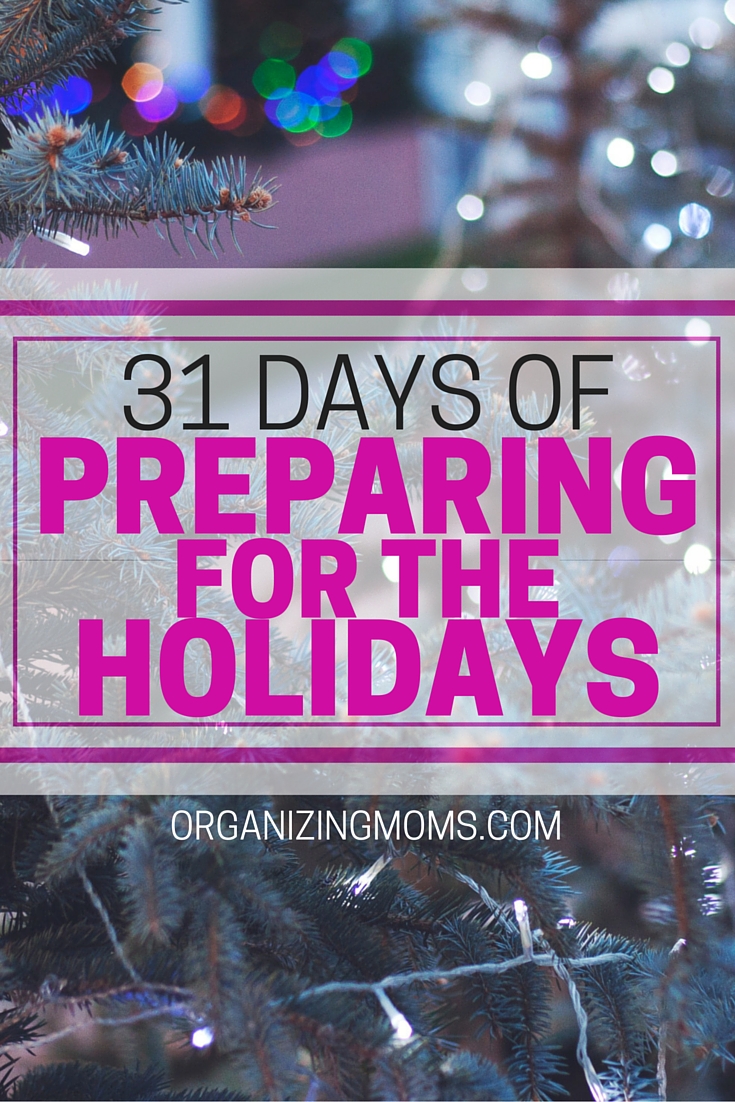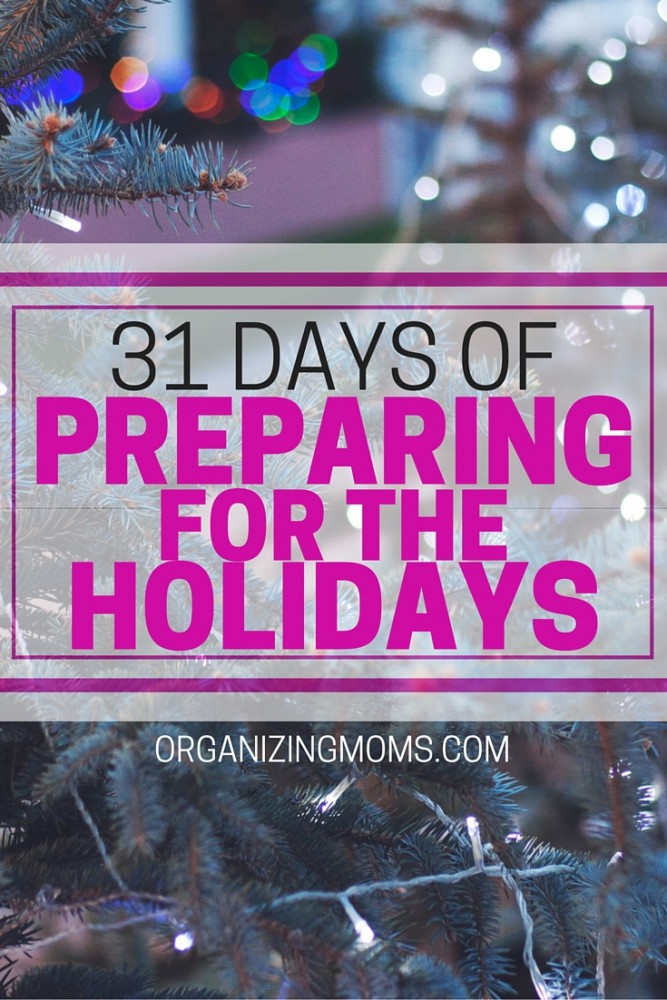 New to this community? Start here, friend!