As you're planning your Christmas treats and your Christmas menu, you'll want to create a Christmas grocery list so you can keep track of all of the ingredients you'll need for holiday cooking.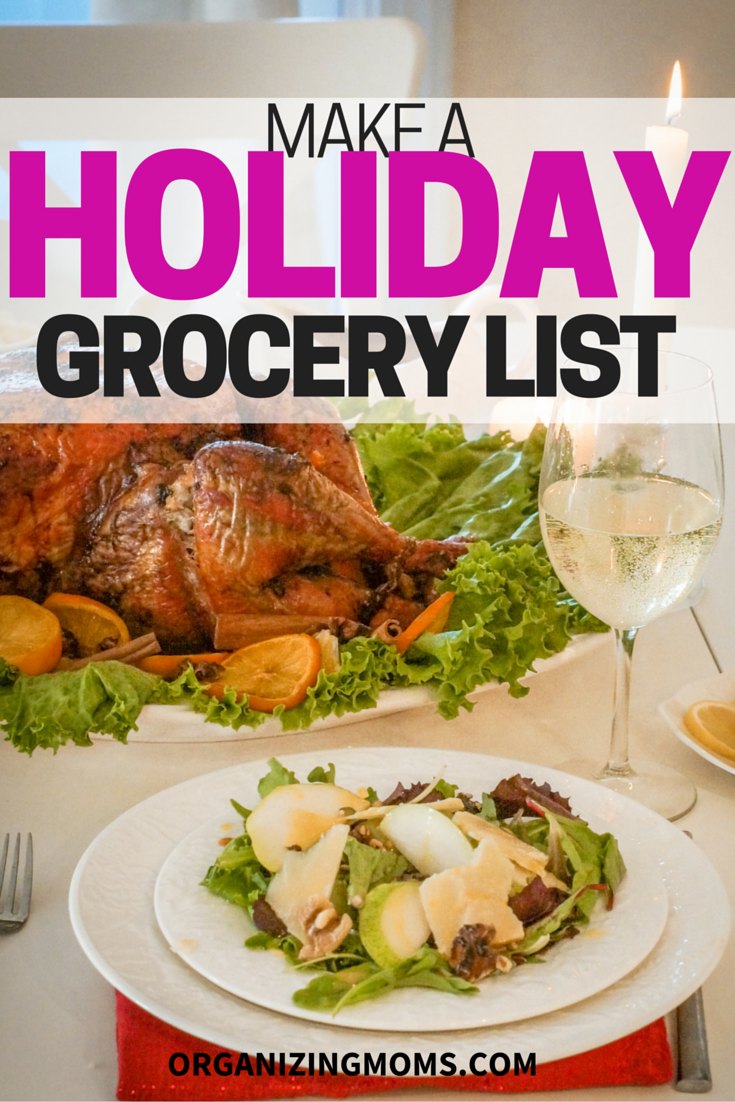 As the Christmas season draws nearer, stores will begin to mark down foods that they know people will use to make holiday dishes. Watch your local supermarket fliers for good sales, and use deal sites like the Krazy Coupon Lady and Money Saving Mom to find good coupon match-ups.
If you have difficult-to-find ingredients, you might want to consider ordering them through Amazon. That way you'll be sure to have everything you need when it's time to start cooking.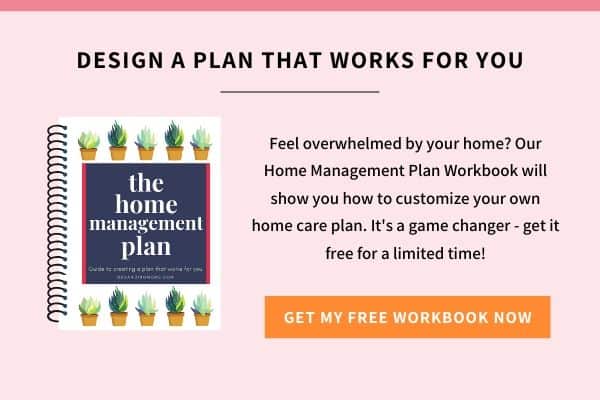 Have you started shopping for holiday groceries yet?
---
During October, Organizing Moms will feature 31 things you can do to prepare for the holidays. Preparing for the holidays can be a lot of fun, and it can help you get things done in advance so you can enjoy the holidays more.
However, if you do try to do all of the things in this series in real-time, you might drive yourself crazy. If you want to follow along and complete the tasks, that's completely fine, but no pressure. This is supposed to be fun, and help you prepare. If you want to skip some things, skip them!
A better approach would be to read along with the series, and use the things that you think would be helpful to you. Bookmark the Preparing for the Holidays page so you can reference it later.
To see links to all of the posts in the series, go to the Preparing for the Holidays page. If you'd like to get regular updates from the series delivered to your inbox, sign up for the Organizing Moms newsletter!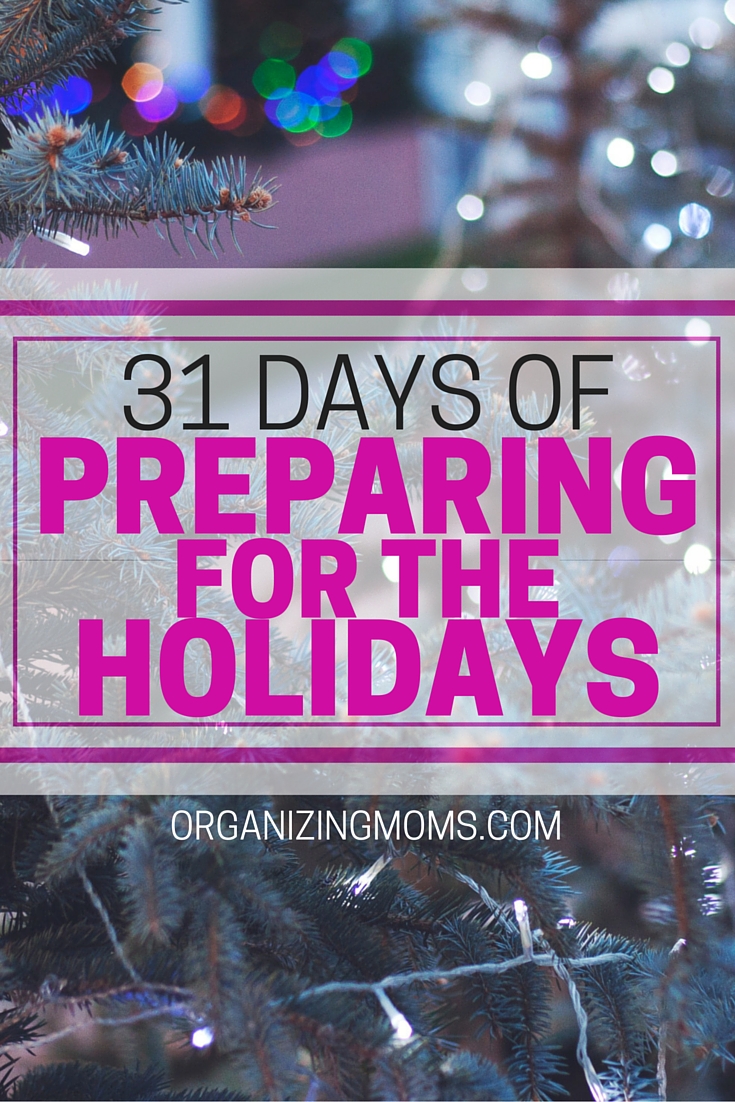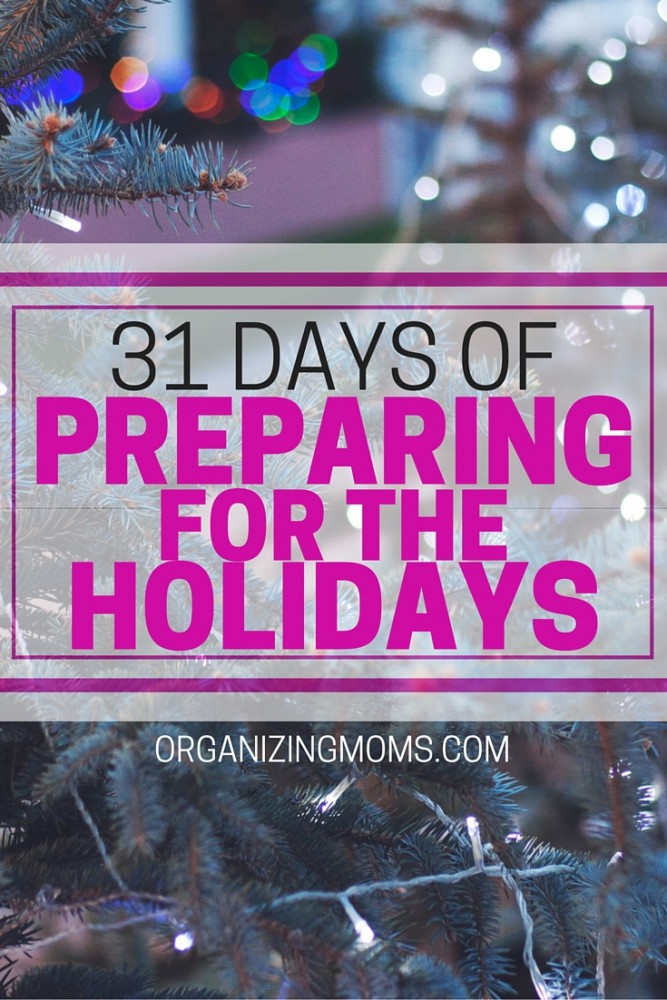 New to this community? Start here, friend!