Ways To Use Your Air Fryer Plus Recipes. How to start using your air fryer for delicious meals, sides, and more!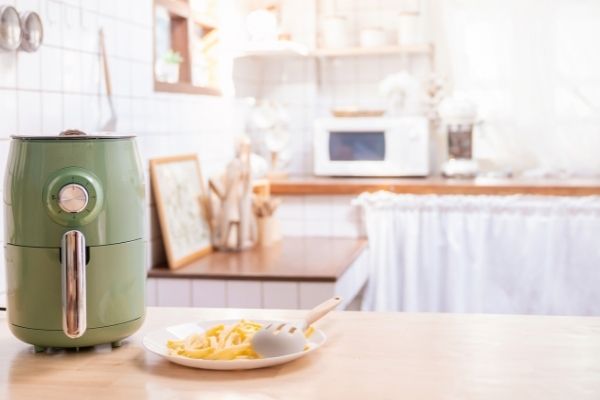 The air fryer is really gaining popularity and becoming one of the must-have items for this upcoming holiday season. It might even be the next Instant Pot. 😉
This kitchen device circulates hot air around your food cooking it quickly and giving you that fried texture without the oil.
Related: Must-Have Air Fryer Accessories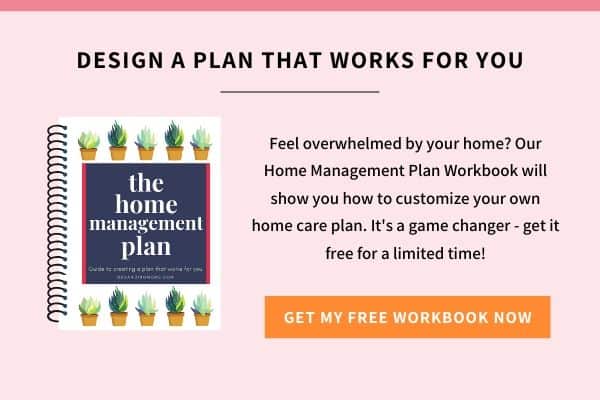 The air fryer is helping many homes eat healthily and eliminate those extra carbs from some of their favorite meals. If you are considering buying one or are new to the air fryer and looking for guidance, these articles below can help.
Is an Air Fryer Easy to Use?
Once you've used your air fryer a few times, you'll love how simple it is to cook using your air fryer.
I like that my air fryer operates on a timer, because when it's done cooking, it automatically shuts off.
When comparing an air fryer vs. an oven, this is a huge advantage.
If you're busy, and you sometimes forget that you have food in the oven, an air fryer can help you make better meals without having to worry about taking something out of the oven at a specific time.
Where to Find a Quality Air Fryer
Many stores are now carrying air fryers, but I found mine on Amazon. I've had it for a few weeks now, and it's been working well so far! I don't really have anything to compare it to, but I bought mine on Amazon because it had good reviews.
If you already have an Instant Pot, look into the Instant Pot Air Fryer Lid. It converts most Instant Pots into an air fryer!
Master Your New Air Fryer
Is an Air Fryer Right for You? | Is making the investment in an air fryer going to be worth the expense for you? Find out more about what an air fryer can do, how easy it is to use, and what kinds of dishes you can prepare using an air fryer.
Easy Air Fryer Recipes for Beginners | Things you can make right away! These simple recipes will help you learn to use your air fryer, and help you get healthy dinners on the table!
Related Posts
Keto-Friendly Air Fryer Recipes – If you're trying to eat low-carb, here are some of the best keto recipes for your air fryer!
Delicious Air Fryer Whole 30 Recipes You'll Love
All About Your Air Fryer | Check out this article that shares how to get set up and start using your air fryer, cook times, and even some of their favorite recipes. This is a great starting point if you are new to the Air Fryer.
Difference Between Air Fryer and Instant Pot | If you are curious what is the difference between an Air Fryer and an Instant Pot. This article helps break it all down for you!
Air Fryer Tips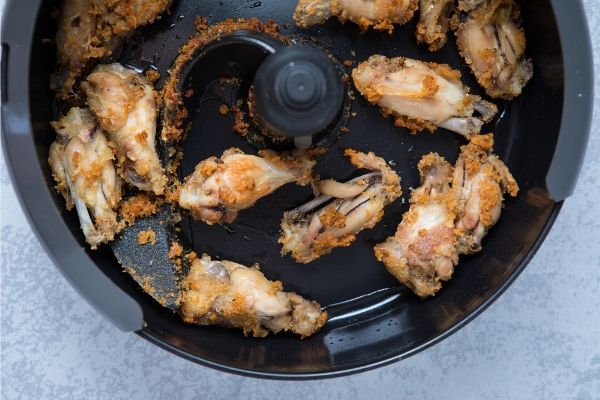 Pre-heat your air fryer before cooking. I always have better results when I pre-heat. This allows for more even cooking. Most recipes assume that you've preheated your air fryer before you begin cooking.
Even if not using oil, it's a good idea to grease the inside of the fryer. Check your owner's manual for suggestions. I use an oil mister so I don't over-do it!
Don't try to cook too much at once. Overcrowding in your air fryer basket will result in undercooked, mushy food.
If the food you're cooking isn't fatty, you might want to add some before cooking. A mist of olive oil is enough to add some crispiness and flavor.
Add water to bottom of basket if cooking greasy meats. This helps it not smoke as much. Read owner's manual first to make sure it's okay!
If breading your food, really press it in to the surface. The fans inside the air fryer can cause it to blow off the food.
Shake or turn your food at least once while cooking. This ensures that your food is evenly cooked.
Read your owner's manual to find out how to wash your air fryer. You might be surprised to find that some parts/accessories can go in the dishwasher. Never submerge the actual device itself.
Try cooking frozen foods in the air fryer! I've had good luck with frozen tater tots, fries, and even little taquitos.
Use your air fryer to make leftovers more yummy! Air fryers can make leftover pizza or french fries from a restaurant crispy and tasty again.
Your First Air Fryer Recipe
If you're using your air fryer for the first time, I recommend air frying frozen broccoli.
It's a super easy "recipe" to make for your first time using the air fryer, and it's a healthy side dish you can use again and again.
If that doesn't sound good to you, cooking something like frozen tater tots, french fries, or chicken nuggets almost always yields delicious results!
Recipes To Make In Your Air Fryer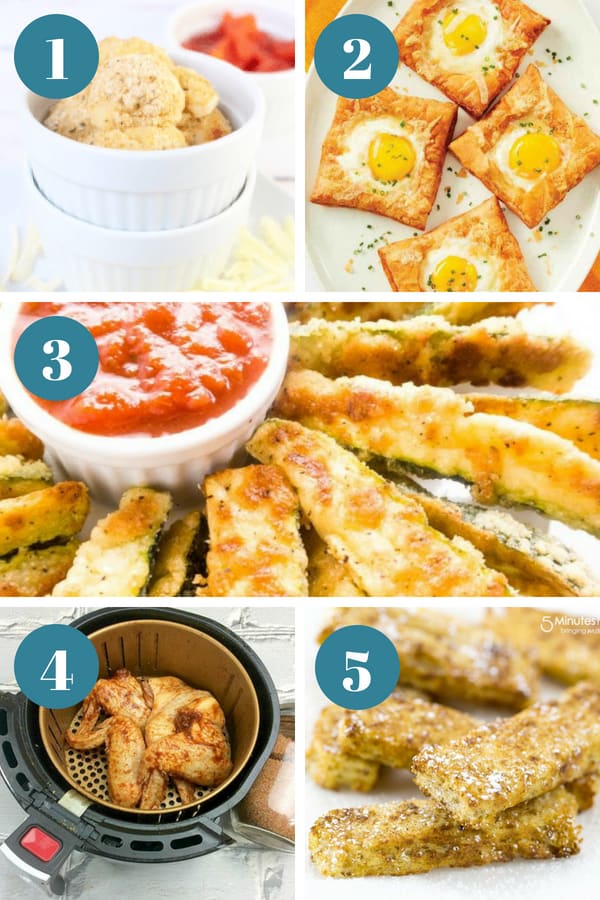 1. Mozzarella Balls | Gooey melted cheese center breaded with a flavorful breadcrumb base. These mozzarella balls are divine, dip in marinara for an added flavor twist.
2. Egg Puff Tarts | Look at this savory breakfast that you can make in your Air Fryer. Start your morning off with some protein and carb to fuel you to get through the day.
3. Zucchini Fries | Summer is here and zucchini is at it's prime, use up your fresh zucchini with some crunchy fries! Crunchy batter, and dip away in ranch or even a marinara.
4. Air Fryer Wings | Serve these wings up as an appetizer at your next game day bash or as a main dish the whole family will devour.
5. French Toast Sticks | Here a new way to make your morning french toast. Finger-sized french toast sticks that are cooked to perfection and ready for dipping in sweet syrup.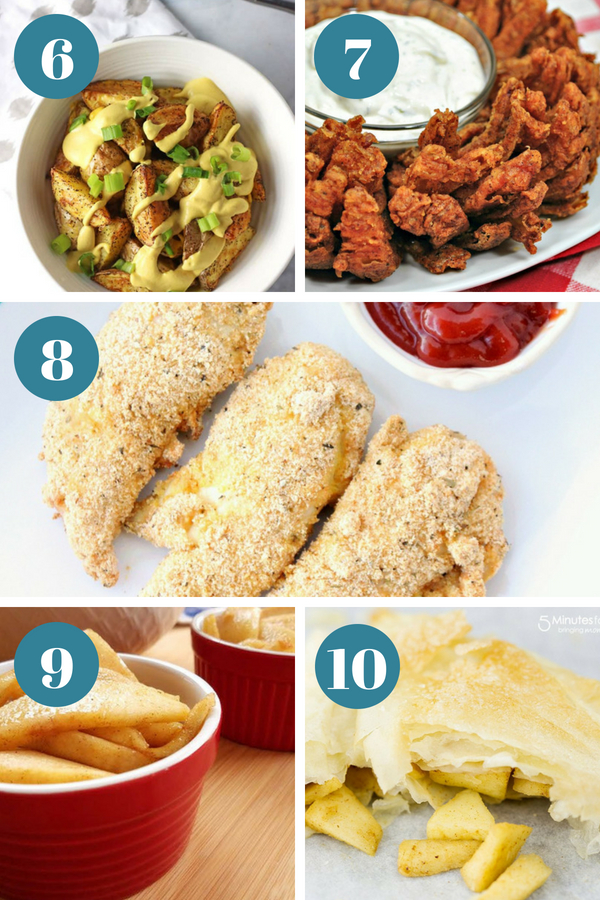 6. Cheesy Potato Wedges | These wedges are a great snack to break up the day or a perfect side to pair with some juicy burgers or brats. This is a vegan recipe.
7. Cajun Bloomin Onions | Bloomin Onions are so good you have that tender onion center with a crunchy battered outside. Dip in your favorite sauce and kick back and relax.
8. Gluten Free Chicken Strips | Get those crispy chicken nuggets without all the oil. This is a gluten-free recipe but you can always adapt to regular if you are not looking for gluten-free.
9. Pumpkin Spice Apples | A sweet fix recipe to help give you that indulging flavor. Tender apples in spices that is such a warm flavor that reminds you of fall.
10. Apple Pie Filo Pastries | Here is one more dessert to consider. These filo pastries are filled with apple pie filling so you can get the elements of pie in a hand pie form.
Air Fryer Storage Ideas
While air fryers are super convenient to use, they also take up a lot of space.
Where do you store big kitchen gadgets like air fryers and Instant Pots?
Many people end up getting some kind of Industrial Chefs Cart or cube storage shelf to house their appliances.
If you don't have room for that, you could store your kitchen gadgets on rolling stands. Put them on the floor of a pantry or closet and easily roll them out when you need to use them.
More Air Fryer Recipes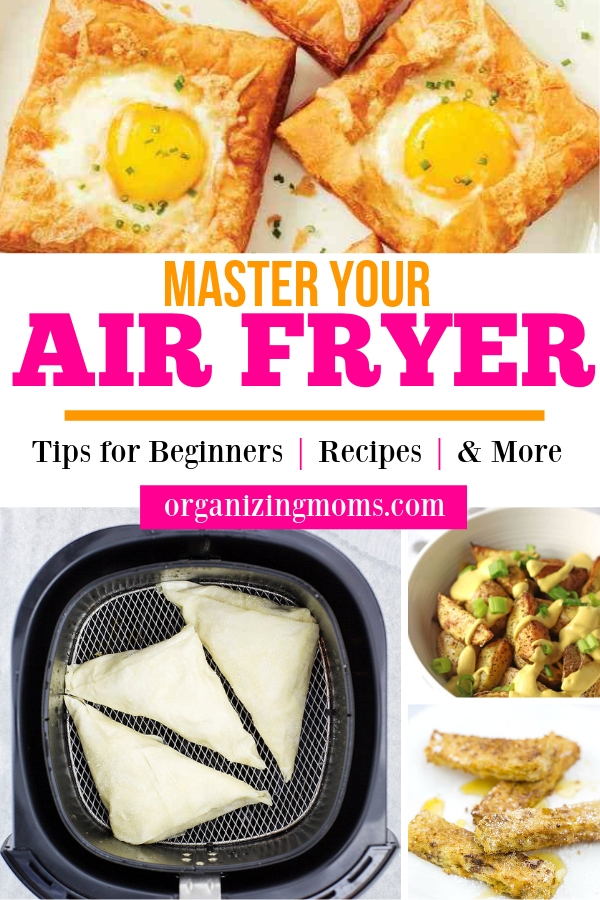 Related articles
Instant Pot 101: Tips and Tricks for Beginners
10 Incredible Ways You Should Be Using Your Instant Pot
Kitchen Organization and Storage Ideas Ideas You'll Love!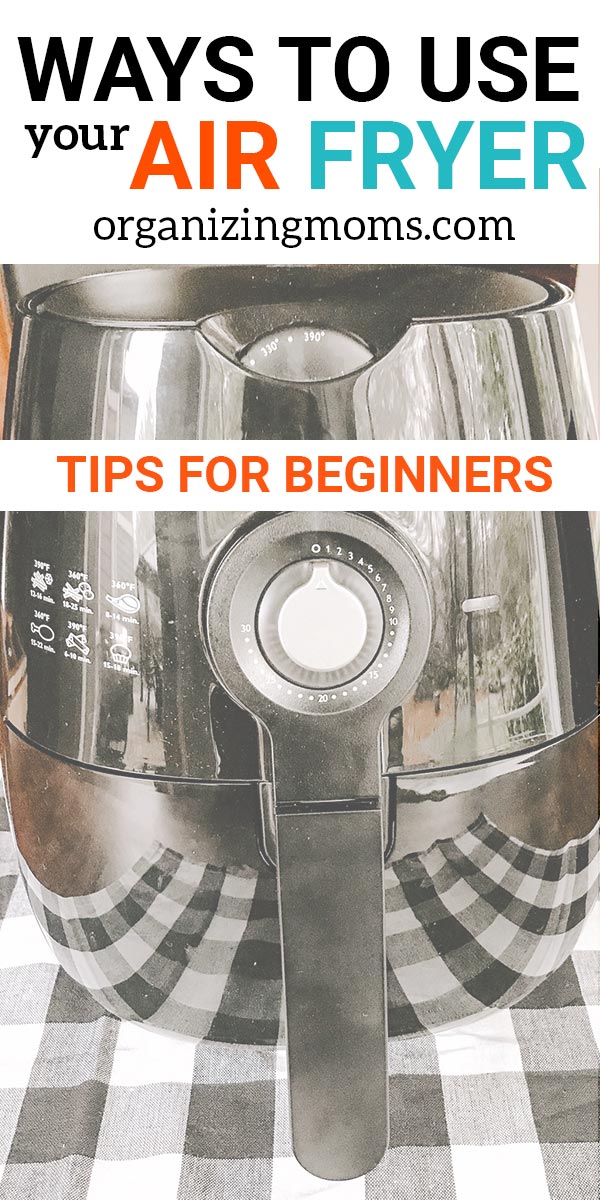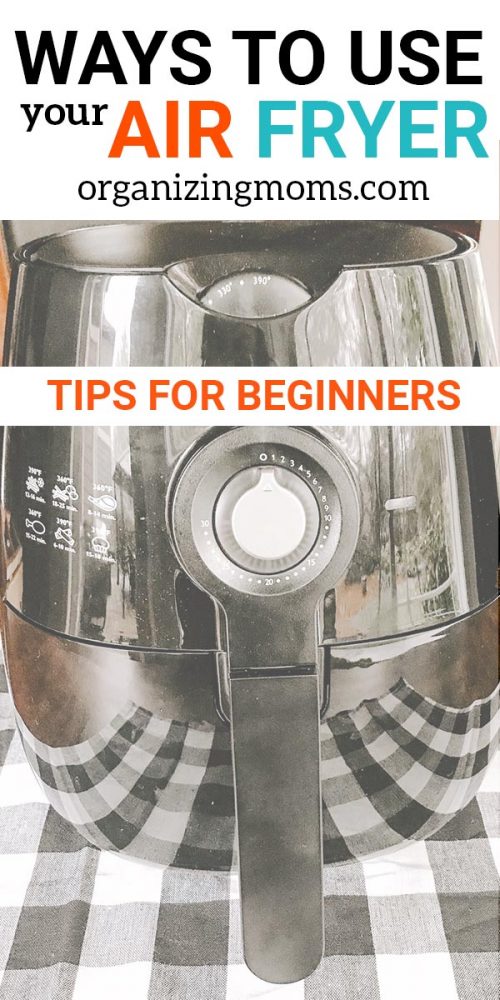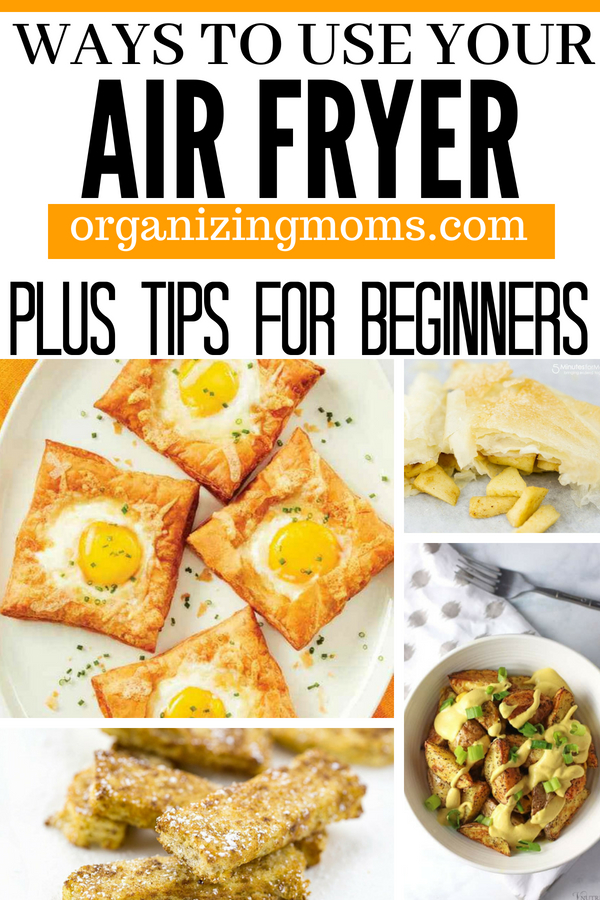 New to this community? Start here, friend!