How to use your air fryer for low-carb recipes you'll love. Make your favorites healthier by swapping out a few ingredients and using your air fryer.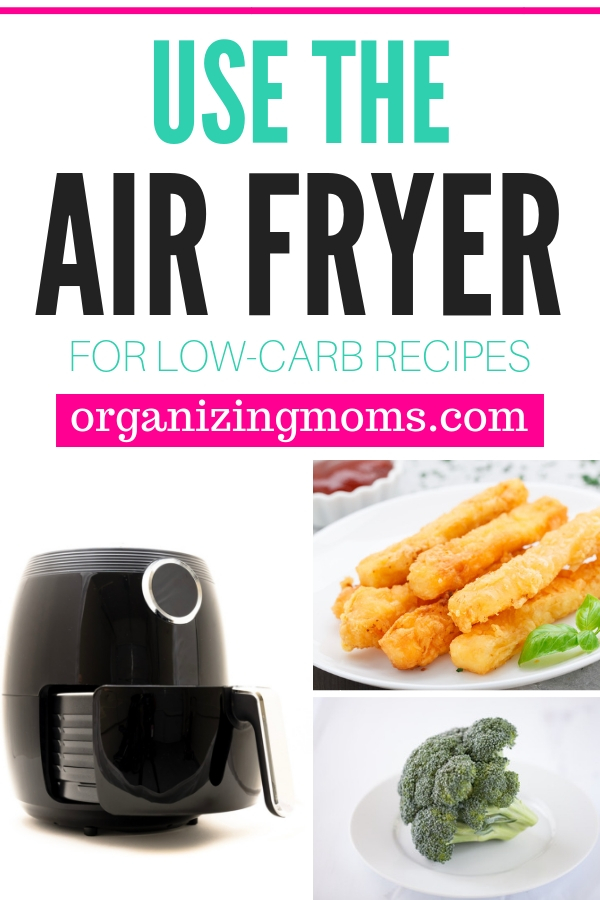 One of the top benefits to an air fryer is that you can make food that has the same texture as fried food, but doesn't contain the breading on the outside or added grease.
This is great not only for general your overall health but especially for people who are on a low carb diet, like Keto or a Whole 30.
You might be missing fried chicken or fish sticks, but you can still make them with the air fryer with a few low-carb tweaks.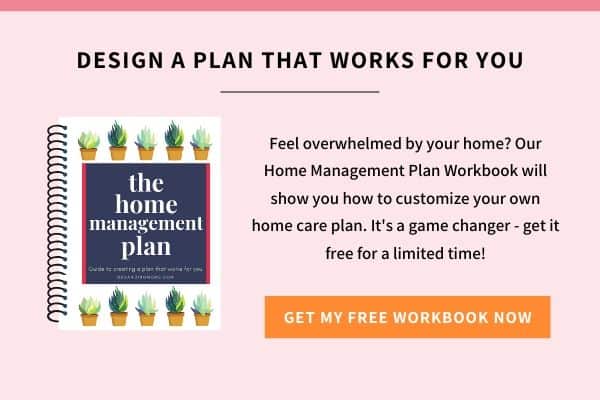 Read: 10 Ways to Use Your New Air Fryer
Lower Carb Fish Sticks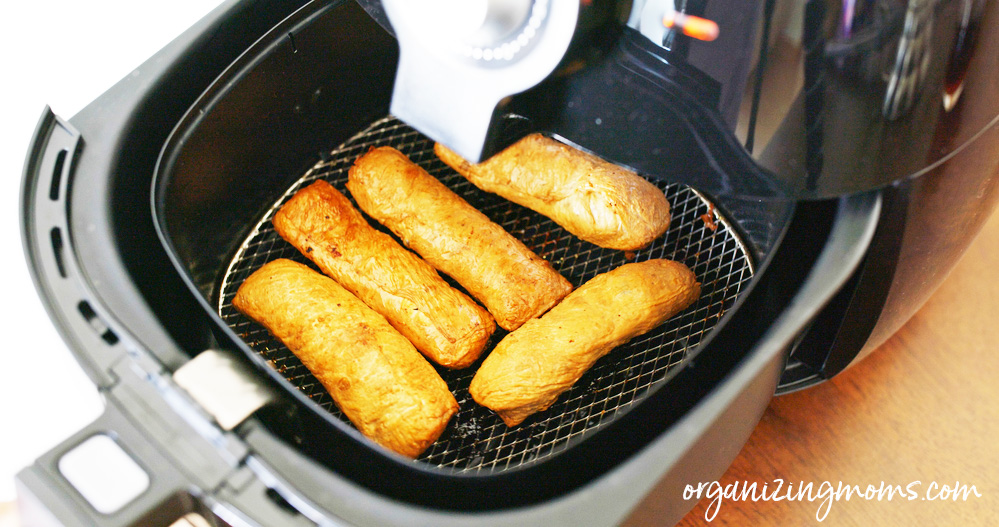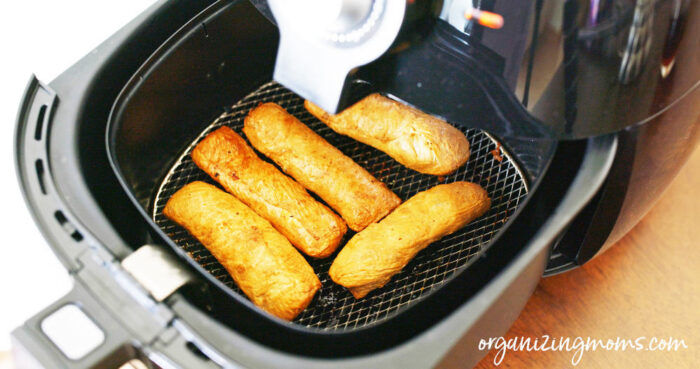 Fish is great for you, but deep frying fish negates some of its health benefits.
To make a healthier fish stick, start by crunching up some pork rinds
Add in seasoning to the crunched up pork rinds to give it a nice flavor.
Add mayonnaise to each side of your fish fillet, and then roll in the crunched up pork rinds, and place in your air fryer basket.
Cook until crispy on the outside and cooked through.
Read: 10 Must-Have Air Fryer Accessories
Mozzarella Sticks
Mozzarella sticks are not really a healthy snack option when breaded and deep fried.
Reach for your air fryer and use parmesan cheese as the breading.
You will be amazing at how well this crisps up in your air fryer and gives you that fried texture.
Just take your mozzarella sticks and then cut them in half.
Dip in an egg/milk mixture followed by rolling in your parmesan.
Make sure the parmesan is grated fine.
Then repeat the process so you dip and roll twice, then cook in the air fryer.
Related: Easy Air Fryer Recipes for Beginners
Crispy Fried Broccoli
Change up from your basic broccoli, and do a fried broccoli.
You get that crispy edge that really gives the broccoli flavor and of course texture.
Dip in some ranch, sprinkle with garlic salt or serve with melted cheese.
Just preheat your air fryer while you are prepping your ingredients.
Cut up your small florets and soak in a bowl of water.
Drain and dry well.
Season broccoli with your favorite seasonings while the broccoli is still damp.
Roll in almond flour and then lay in air fryer basket and cook for around 10 minutes.
Related: How to Cook Frozen Broccoli in the Instant Pot: Quick and Easy!
More Low-Carb Air Fryer Ideas
New to this community? Start here, friend!