Phew! I finally made it to Week 3 of the Whole 30. Having an organized Whole30 meal plan as a guide has been a real help in the past week. I experienced some pretty serious cravings, and I was so, so tempted to just go out to eat. Because I already had a meal planned, and had some expensive-to-me meat thawing, I stuck with the program.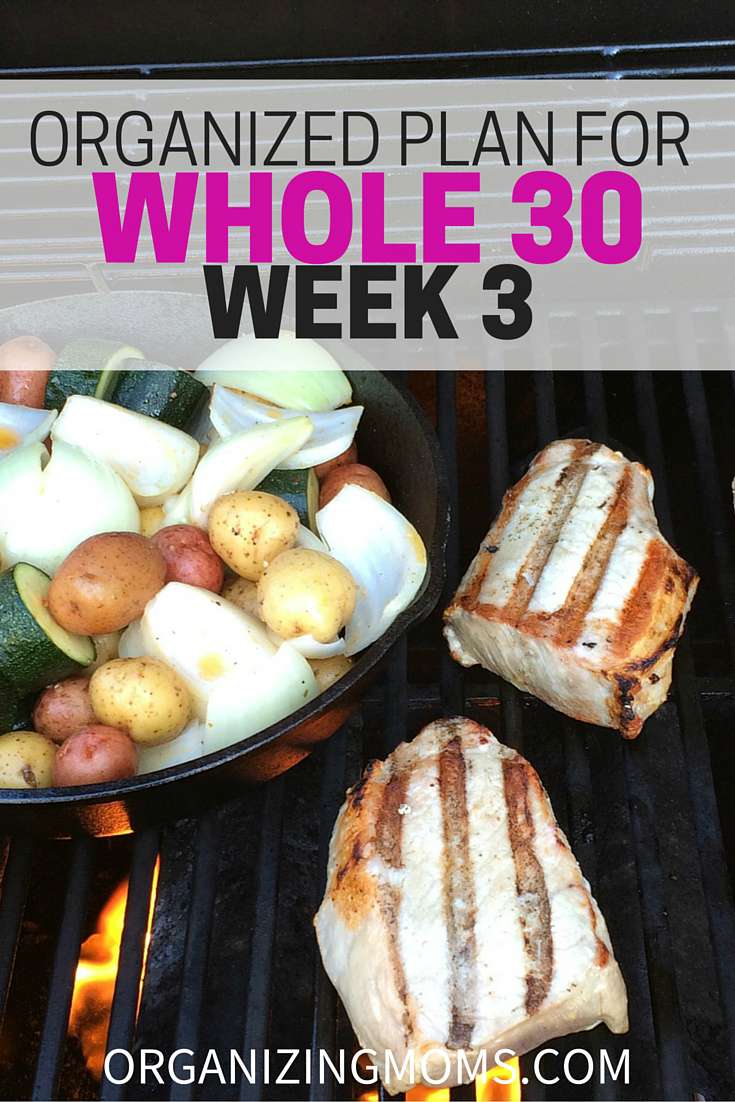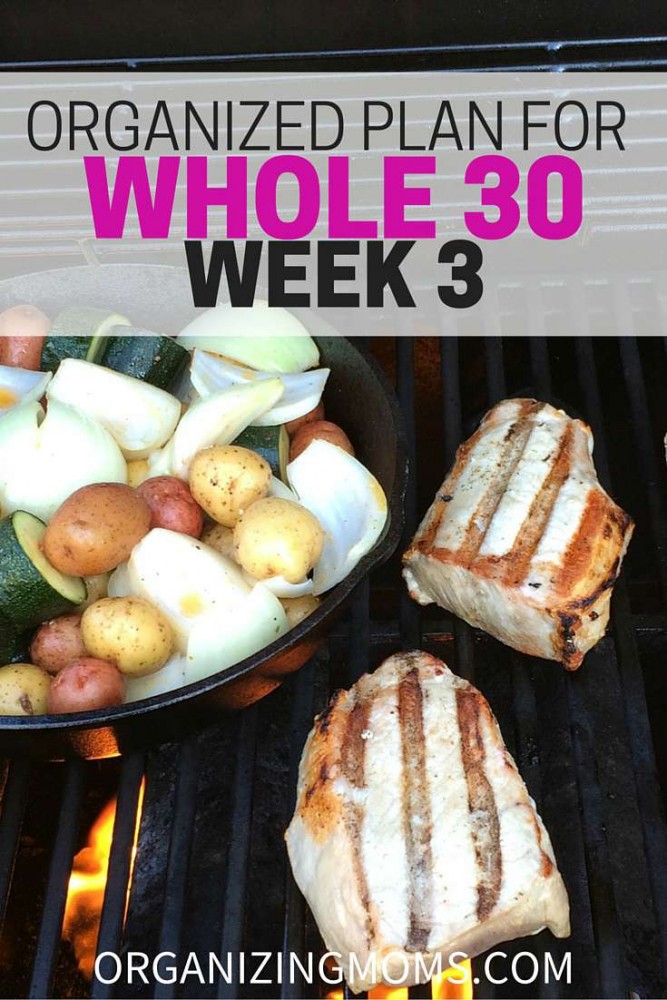 I've never felt as hungry as I thought I would, but I've been spending a lot of time thinking about ice cream and birthday cake.
I'm starting to suspect that my clothes are fitting a little more loosely, and I've been sleeping a lot better. My rosacea has started to clear up, which is really exciting for moi. Seeing some of these benefits has been motivating.
I also picked up a copy of It Starts With Food, and it also helped me deal with some of the cravings I've been having this week. If you decide to buy your own copy of the book, I'd suggest buying it in print. I bought the Kindle version, and it was difficult to read many of the tables and recipes because of the formatting. Plus, I just like to have print copies of reference-type books.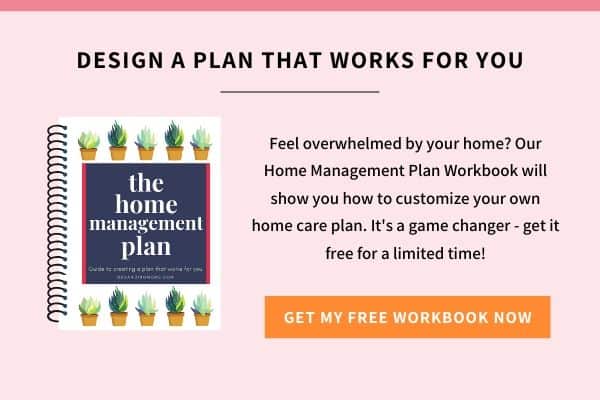 Here's what we're eating this week:
Organized Whole 30 Meal Plan – Week 3
Saturday – Chicken Cooked 3-Ways – with Everyday Spices from Trader Joe's, with Dijon Mustard, and with this BBQ sauce. Broccoli slaw with homemade mayo and raisins. Roasted sweet potato fries (because the munchkins like them!).
Sunday – Steak. Roasted eggplant, zuchinni, and onions.
Monday – Tilapia, cooked greens, sweet potatoes
Tuesday – Ground beef meatballs, marinara sauce, spiraled zucchini noodles.
Wednesday – Garlic shrimp cooked in clarified butter, brussel sprouts, sweet potato.
Thursday – Hot dogs, grilled peppers, sweet potato fries
Friday – Grilled pork chops, beets.
Looking for more, in-depth Whole 30 resources?
Here are some things that helped me:
It Starts With Food – This explains all of the reasons why the Whole 30 is like it is. And, it has recipes and meal ideas. Very motivating when you're in the middle of the Whole 30 and you want to eat potato chips.
The Whole 30: The 30-Day Guide– Takes you step-by-step through the Whole 30.
Making Mayo in the Food Processor – this is not a resource, per se, but making mayo in this food processor was super easy. And, it made me happy because I just wanted to eat something dairy-ish without breaking the Whole 30 rules. Make sure you use extra-light TASTING olive oil (not regular extra virgin olive oil – I thought it would be okay, and it was not).
Whole30 Approved Packaged Foods from Thrive Market

I'm learning that doing a Whole 30 means I'm spending a LOT more time in the kitchen.
So, I decided to order some of the ingredients I needed online to simplify things.
Do yourself a favor and stock up on some Whole30 approved packaged foods to make your life easier.
I like to get a lot of my Whole30 foods from Thrive Market (it's online, which is great for someone who doesn't live near a health food store).
They have a dedicated Whole30 approved section of their website that's ONLY Whole30 compliant foods.
Go here to see which Whole 30 foods you could use on your plan.
Looking for more meal plan ideas? Check out these posts: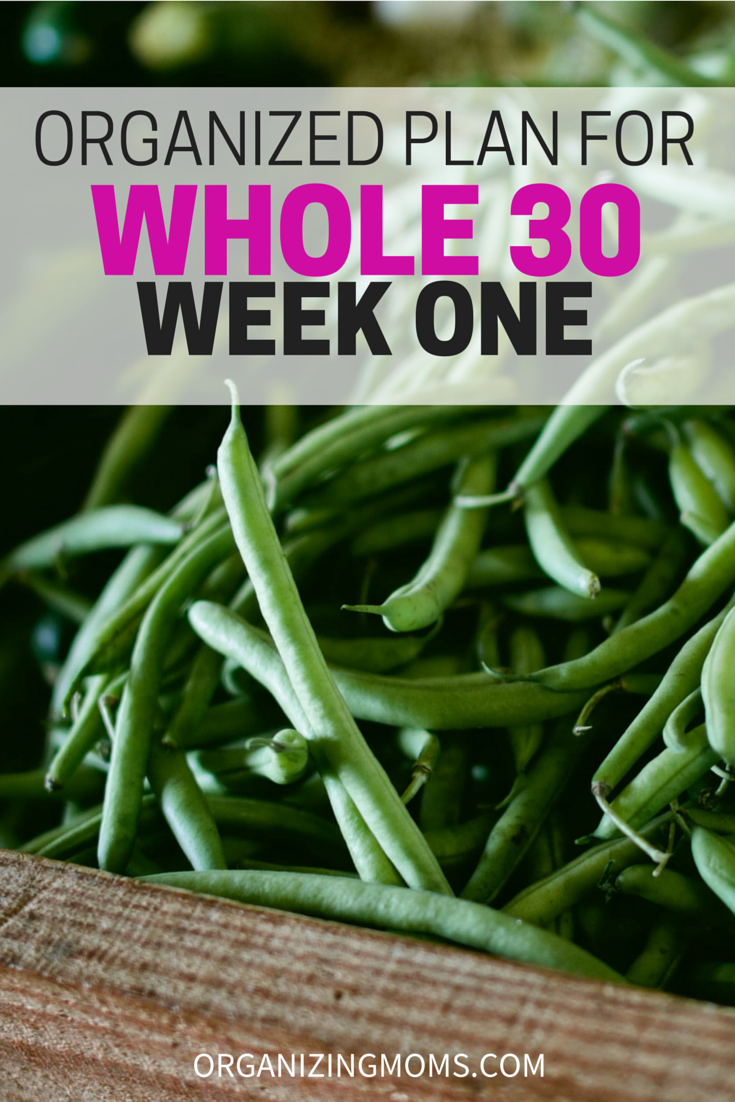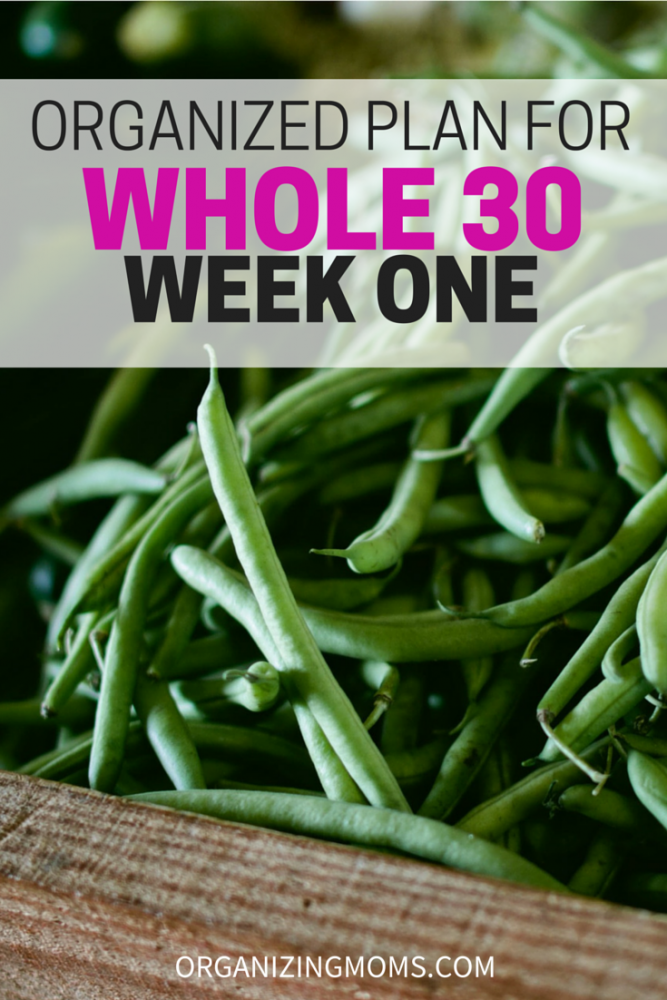 Organized Whole 30 Meal Plan – Week 1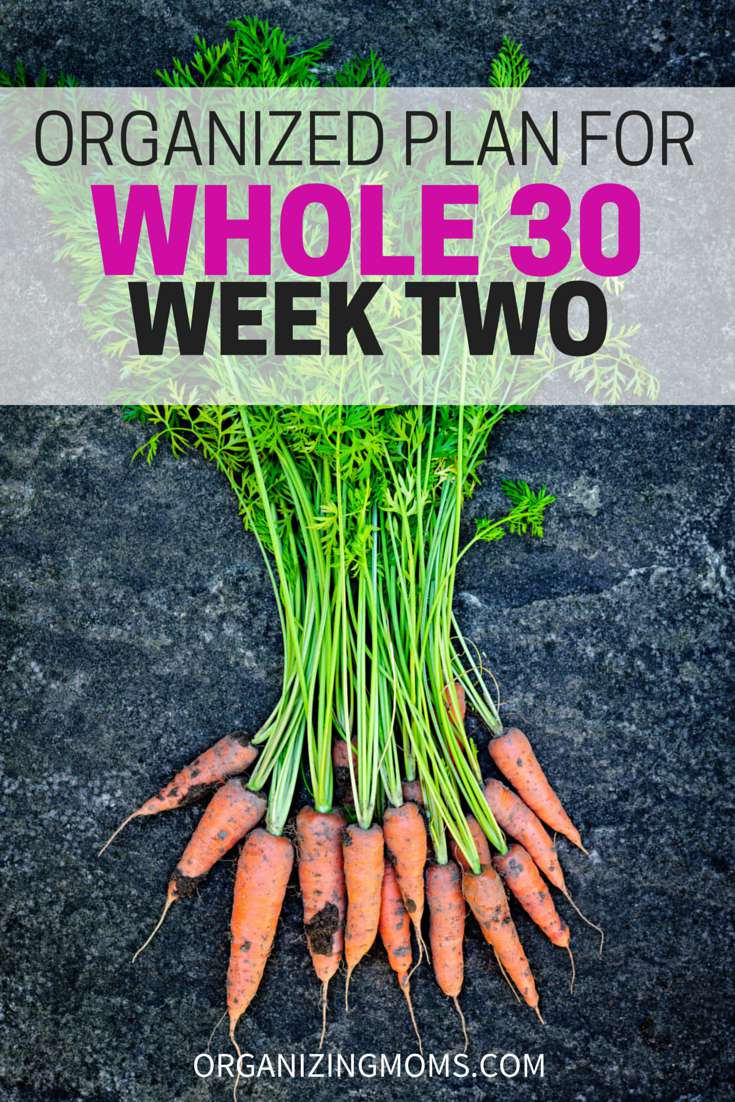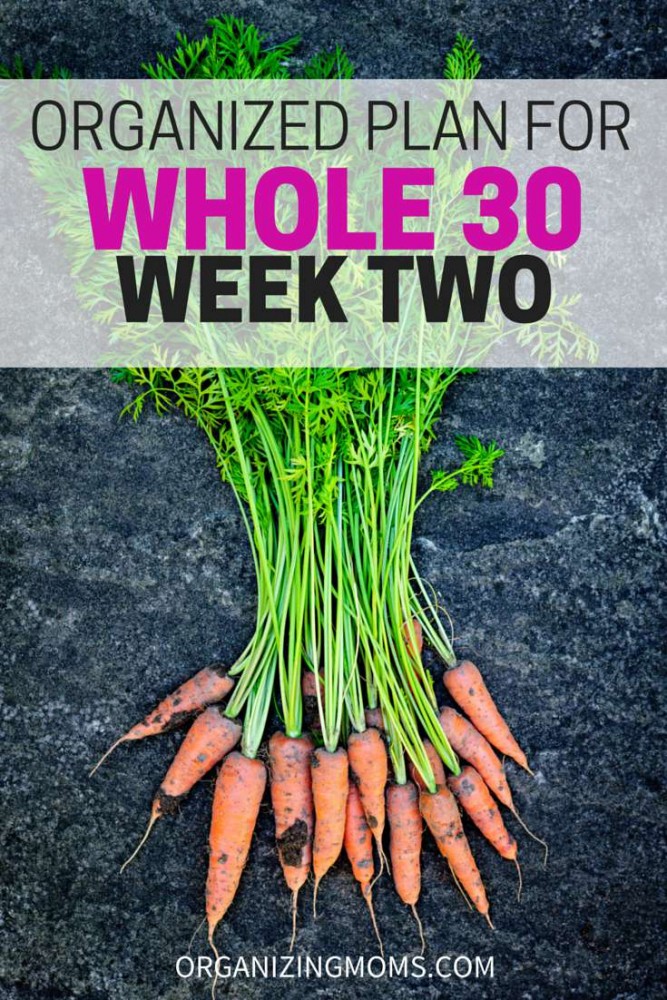 Organized Whole 30 Meal Plan – Week 2
This post was linked up to Menu Plan Monday on orgjunkie.com.
New to this community? Start here, friend!