Are you doing things that make your home look messy? Find out if you are, and what you can do to make your home tidy.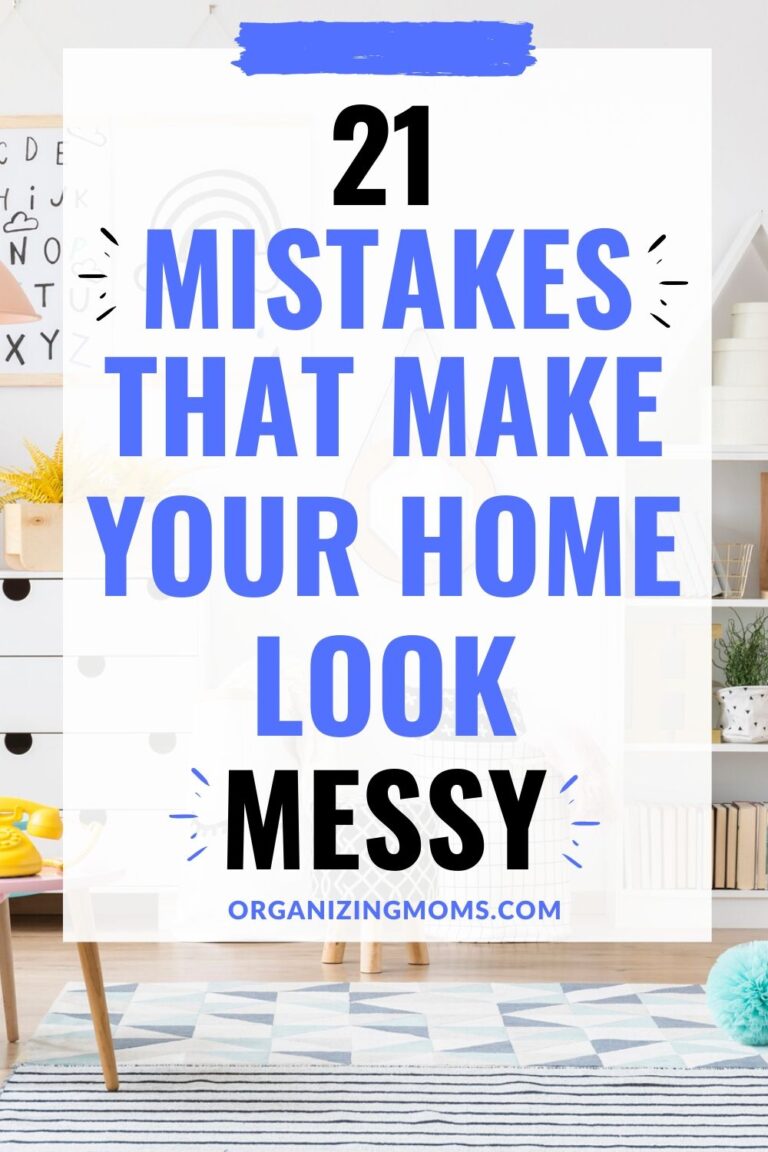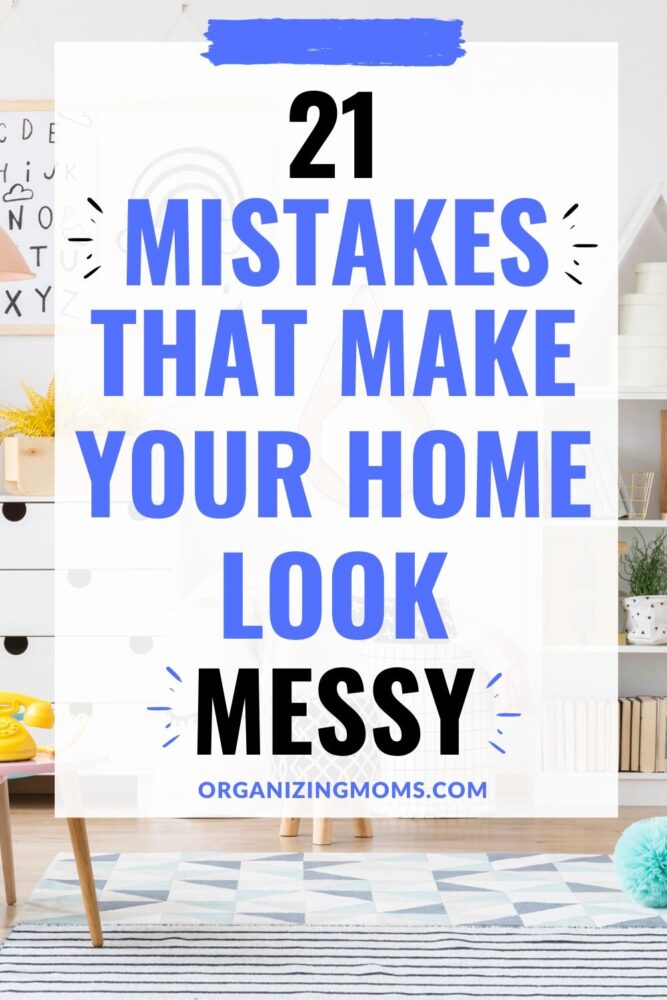 Sometimes, no matter what we do, our homes still look messy.
Whether we've become clutter blind, or we just don't know what to do next, figuring out how to make a space look neat can be a challenge.
In this article, you'll learn about 21 things that make your home look messy.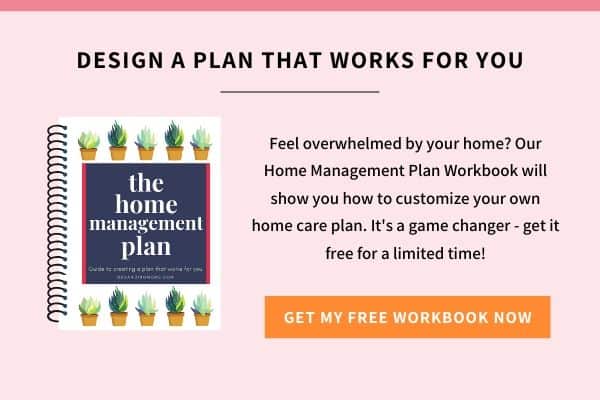 Things That Make Your Home Look Messy
Cluttered surfaces. If you're using your kitchen table as an office workspace, and never putting your things away, it's contributing to the clutter in your home in a big way.


Clothing left behind. A cardigan left on the sofa. A jacket draped over a chair in your kitchen. Socks on the floor by a reading chair. Little by little, these pieces of clothing that someone left behind make your home look messy.

Items not returned to the kitchen. Candy wrappers, dirty plates, apple cores, half-empty glasses, soda cans. They all make your house look cluttered.

Throw blankets. Just one blanket left out on your couch will make an entire room look cluttered. Either take the time to fold up blankets after each use, or throw them into a pretty basket in your living room.

Too much stuff on kitchen countertops. Keep the essentials on your countertops for a more streamlined look.
Related: Decluttering the Kitchen Countertops: An Easy, Satisfying Organization Project
Too much stuff on your refrigerator. Yes, it may be full of treasures, but it's making your house look cluttered.

Cluttered entryways. Piles of shoes, backpacks, umbrellas and jackets make the first impression of your home a messy one. Find a place to store coats, backpacks, etc. so that everything has a home.

Paper everywhere. Paper piles scattered throughout the house make your whole house look like a messy office. Go here to find out how you can make your own, customized paper organization system.


Too many pillows. They say that throw pillows are like stuffed animals for adults. They actually take a lot of time and maintenance because you always have to re-straighten them. Set a few pillows aside, and rotate them in and out. The more streamlined look will make your home look more tidy.

Not making your bed. An unmade bed makes a whole room look messy. Make a habit of making your bed each morning for instant, impressive results!

Food packages left on kitchen countertops. If you regularly leave a loaf of bread, or a bag of chips out on your countertops, it's making your kitchen look messy. Find a place to keep these food items out of sight, or use a bread box like this one.

Toys. If you're in the season of life where you need to have baby swings and jumpy toys in your family room, skip this one! But toys strewn about your home definitely make it look cluttered. Work out a system for organizing toys in your house to make your space look more tidy.


Piles of books and magazines. Reading materials on coffee tables, bedside tables, and more make your home look messy. Store them on bookshelves or in baskets instead.

Stuffed shelves. Shelves that are bursting at the seams with papers, tchotchkes, paperbacks and more make even the tidiest room look messy. You do not need to display every single book you have. Take some time to rearrange what you have on your shelves, declutter, and put like-items together.
Disorganized glass-front cabinets. Cabinets stuffed to the gills can make your home look messy – even if they really are organized! Cover the glass fronts with pretty fabric or paper, or use glass front cabinets to house a few pretty items that won't look like clutter.

Too many photos and knick knacks. Frames and mementos collect dust and take time to maintain. Scale back your use of wall hangings, framed photos, and doo dads to make your house look neat.

Visible cords. Even the neatest room can look cluttered if you can see cords running up and down the walls. Find a way to hide cords to give your room a more streamlined look.

Piles of laundry to fold. Don't bring your laundry into another room unless you have time to fold it then and there.

Too much furniture. Rooms packed with furniture feel uncomfortable and closed-in. Declutter the furniture you don't need to make your home look more open and airy.

Dirty dishes. Even a few dirty dishes on your kitchen countertops or in the sink can make your kitchen look cluttered. Start a habit of washing your dishes right away to make your kitchen more peaceful and usable.
Related: How to Shine Your Kitchen Sink


Dusty surfaces. Whether its your furniture, cabinets, picture frames, or even your floor – dusty surfaces make your space feel dirty. Luckily, a quick dust and sweep can solve this issue.
Read: FlyLady Emergency Cleaning: 45 Minutes to Clean
Solutions for a Messy Home
Look at your home like a guest. What would you see as you walked around the house? Sometimes it helps to take pictures of your space, and then examine the photos. That can give you an outsider's perspective.
Institute a 5-minute pickup rule each night. You'll be amazed to see how much nicer it is to have cleared off tables and countertops.
Develop a decluttering habit. Use these 10-minute tasks checklist to help you declutter every part of your home.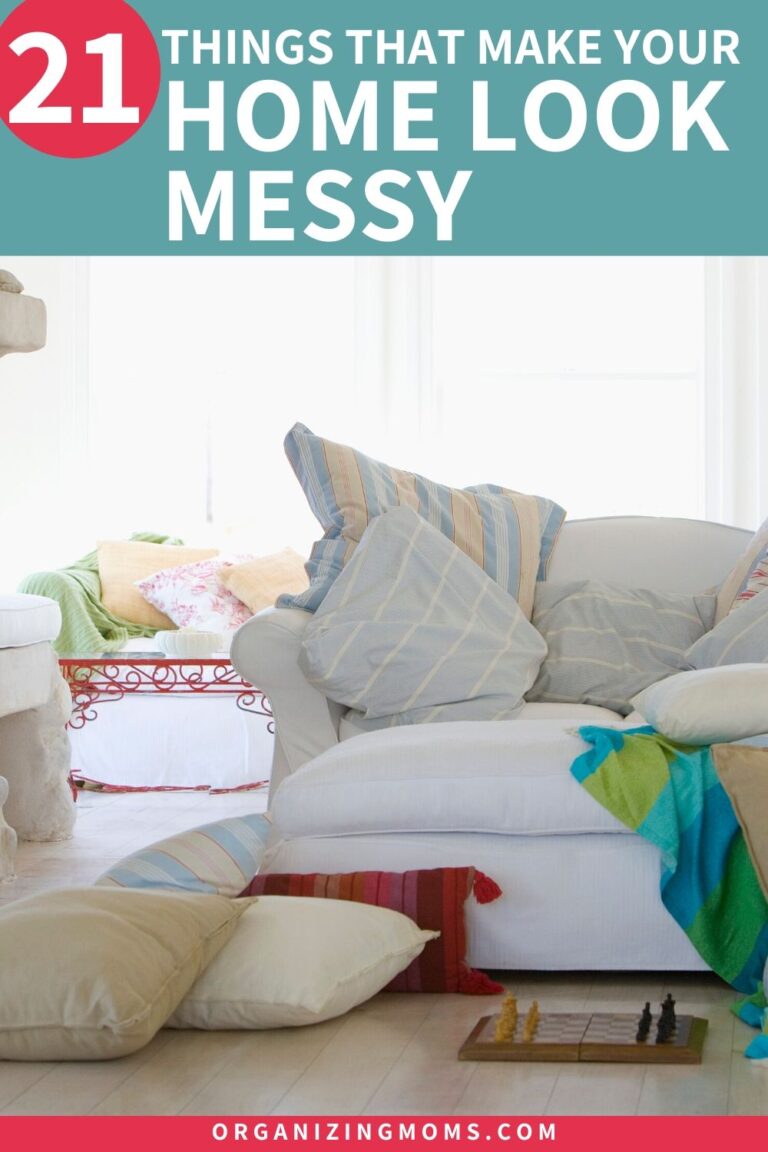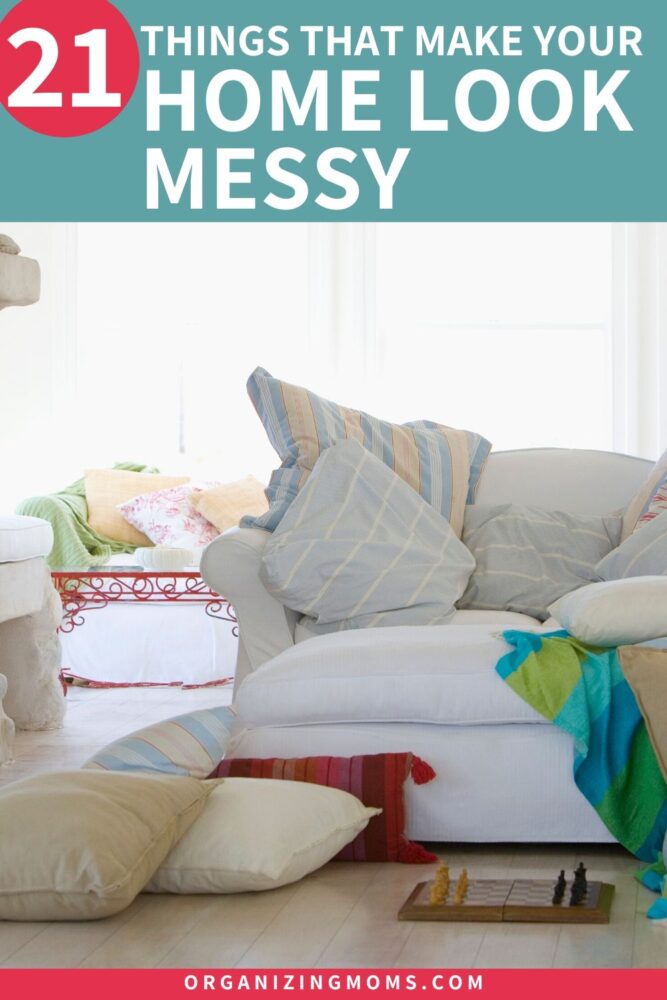 New to this community? Start here, friend!