This week I'm starting the Whole 30 plan/regimen/lifestyle-change. I've been gathering supplies, and I made an organized Whole 30 meal plan. While I'm seriously hoping that I'll lose weight, I'm counting on figuring out if I have some kind of a food allergy that's causing my rosacea.
Anyway… Today, I'm sharing my meal plan for the first week. Even if you're not doing the Whole 30, perhaps this will give you some good meal ideas.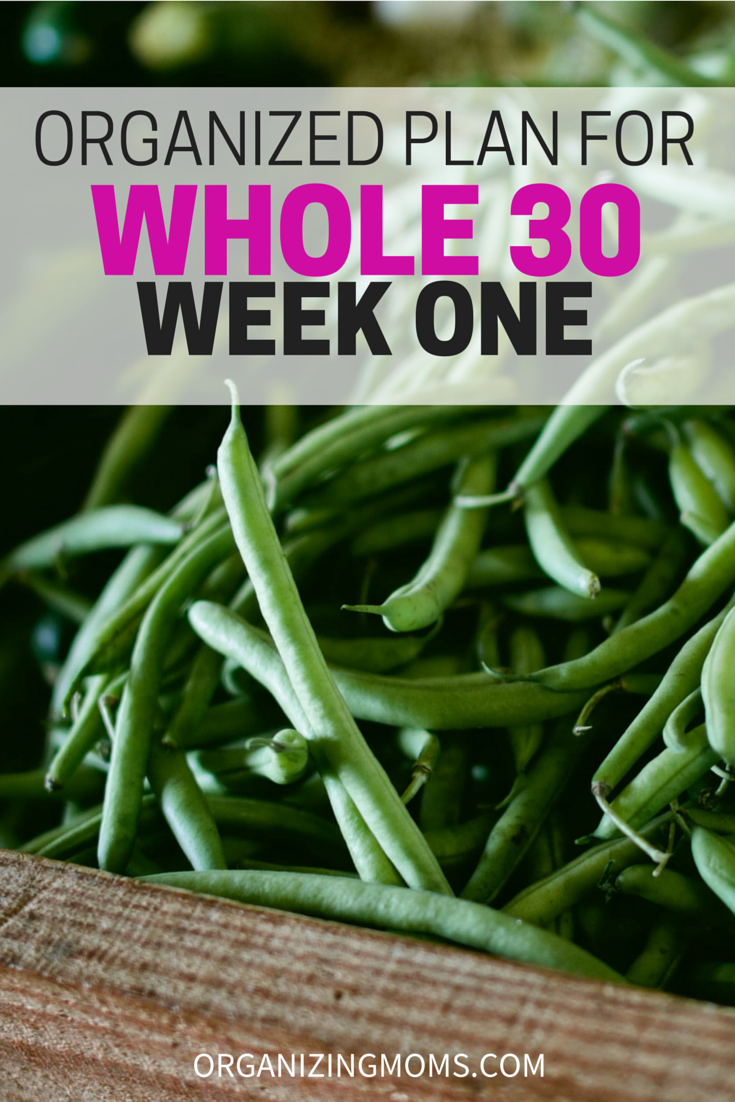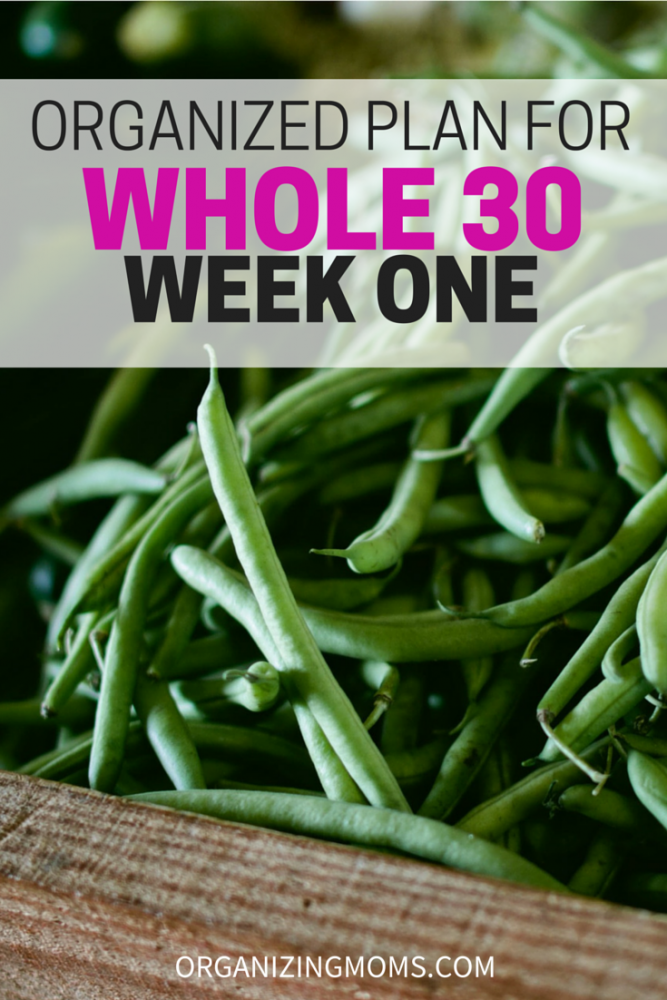 Whole 30 Dinners
Monday – Baked salmon, broccoli slaw, avocado.
Tuesday – Grass-fed angus burger patty (from Trader Joe's), baked fingerling potatoes, broccoli, avocado.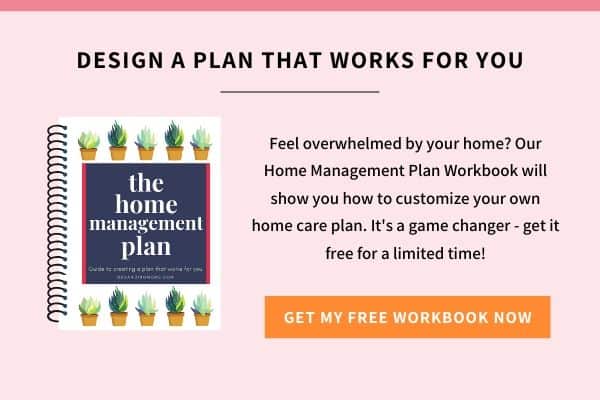 Wednesday – Baked tilapia, roasted brussel sprouts, avocado.
Thursday – Hot dogs (I bought Whole-30 compliant ones), sweet potato, avocado.
Friday – Buffalo burger patty, baked butternut squash, avocado.
Strategy for dinner: The veggie portions will be enormous. An avocado will always be an option because they are glorious, and allowed. If needed, I will also make a salad. Ah, I won't play…there will always be a salad. I think I'm going to be starving!
Whole 30 Breakfast
Fried egg on arugula with salsa
Banana
Coffee, maybe with coconut milk in it, maybe black.
This will be a change for me, because I usually don't eat much for breakfast besides the things that my kids don't finish, and maybe a hard-boiled egg.
Whole 30 Lunch
This will be pretty much the same each day, but the seasonings will be different.
Chicken baked with different seasonings (I got the idea from the Video Meals guy),
Chopped salad with a different dressing each day,
An apple or a pear.
Again, mass quantities of food will be piled onto the plate. This will not be a dainty, bird-like lunch.
Whole 30 Hangry-Reducing Snacks
This is where the true planning and preparation came in. If it's 4:30, it's almost guaranteed that I'm somewhere eating chips, crackers, or cookies. I had to prepare for battle.
Here are some things that I will have to make ahead to make sure that there are good snacks available.
Smoked salmon with carrots, red onion, and peppers rolled up inside of it. (This idea was from Jenny On the Spot.)
Hard boiled eggs.
Cucumbers, sliced peppers with guacamole.
Almonds, cashews, pistachios.
My goal is to follow this meal plan for the first five days, and then see what I have a craving for when I plan things for the weekend and next week.
Whole30 Approved Packaged Foods from Thrive Market

I'm learning that doing a Whole 30 means I'm spending a LOT more time in the kitchen.
So, I decided to order some of the ingredients I needed online to simplify things.
Do yourself a favor and stock up on some Whole30 approved packaged foods to make your life easier.
I like to get a lot of my Whole30 foods from Thrive Market (it's online, which is great for someone who doesn't live near a health food store).
They have a dedicated Whole30 approved section of their website that's ONLY Whole30 compliant foods.
Go here to see which Whole 30 foods you could use on your plan.
Looking for more, in-depth Whole 30 resources?
Here are some things that helped me:
It Starts With Food – This explains all of the reasons why the Whole 30 is like it is. And, it has recipes and meal ideas. Very motivating when you're in the middle of the Whole 30 and you want to eat potato chips.
The Whole 30: The 30-Day Guide– Takes you step-by-step through the Whole 30.
Making Mayo in the Food Processor – this is not a resource, per se, but making mayo in this food processor was super easy. And, it made me happy because I just wanted to eat something dairy-ish without breaking the Whole 30 rules. Make sure you use extra-light TASTING olive oil (not regular extra virgin olive oil – I thought it would be okay, and it was not).
More Whole 30 Meal Plans
Whole 30 – Week 5 and Reintroduction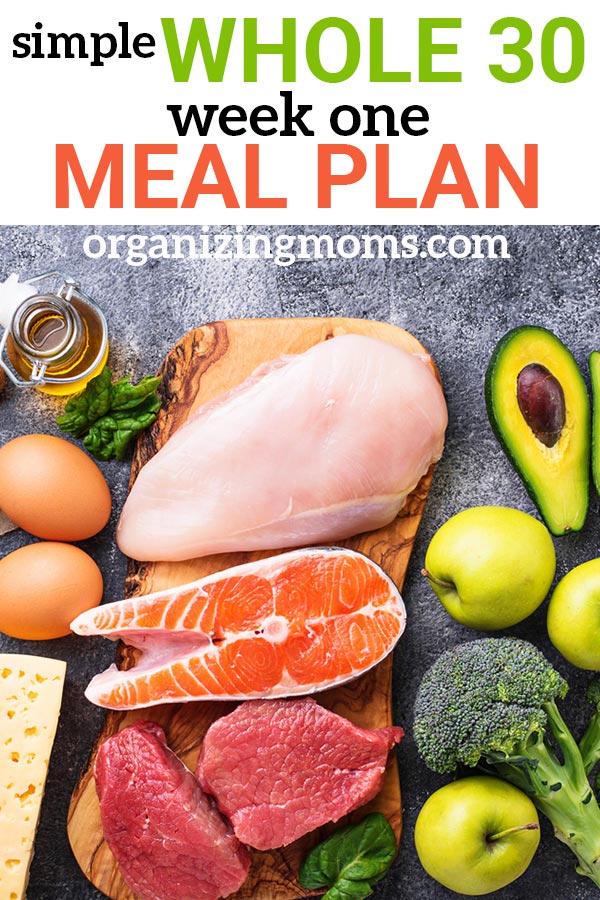 New to this community? Start here, friend!