Do you feel like your home decor could use a little refresh? One way you can mix things up is to incorporate some farmhouse style storage pieces. They'll add some more style to your home, while helping you keep things organized and tidy.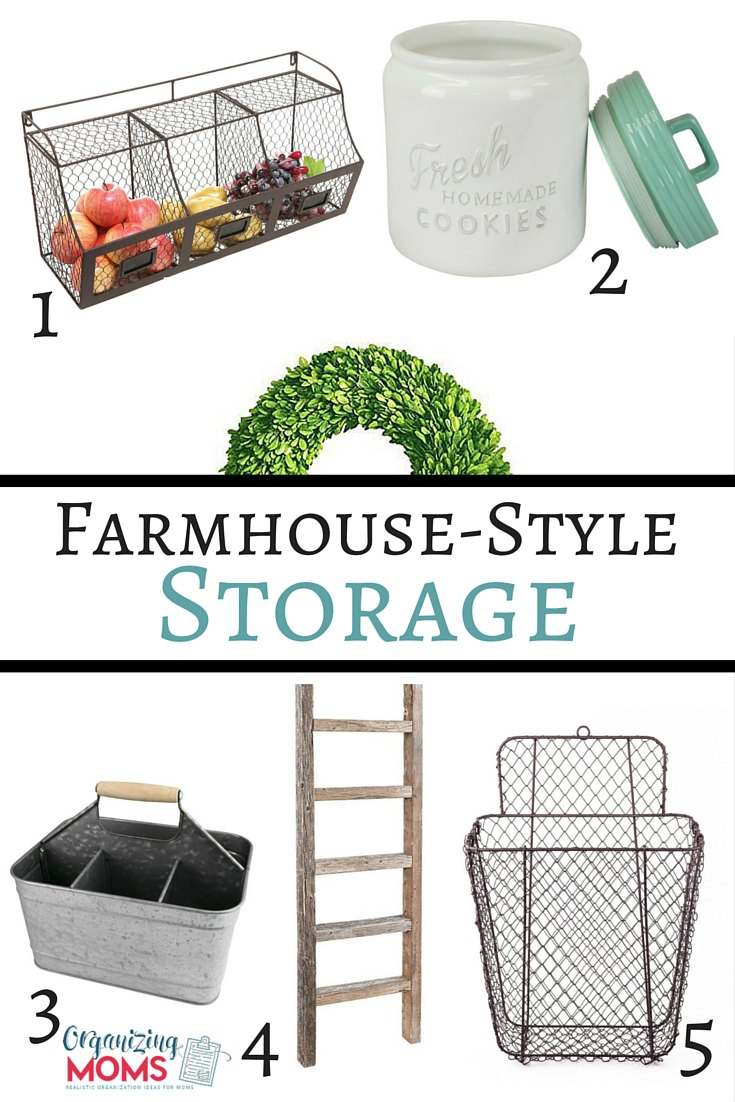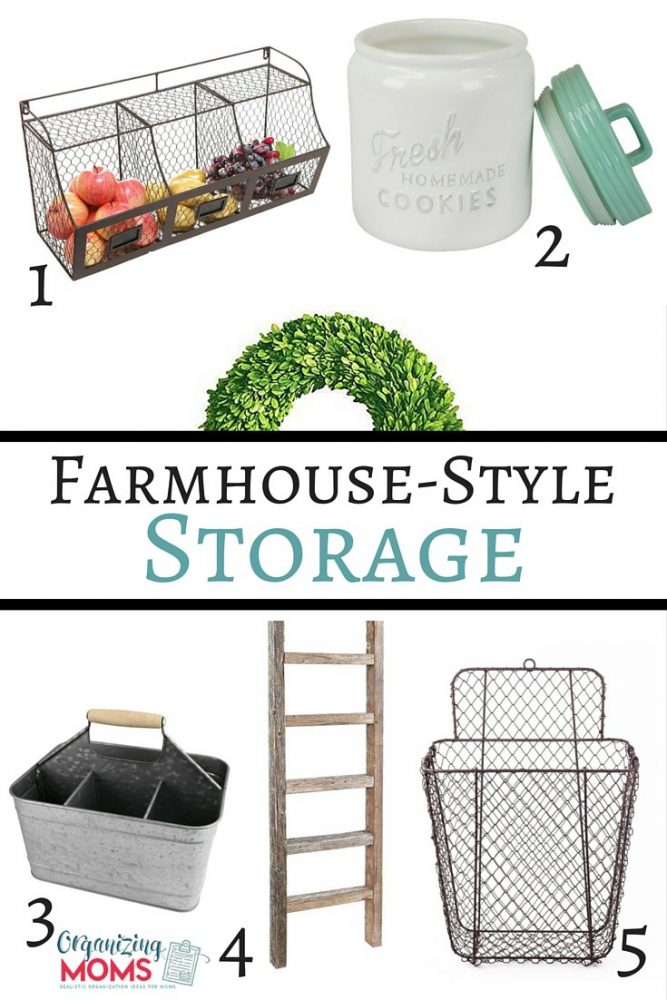 We live in a rental home, so a total-style transformation just isn't going to happen. I love the idea of using a few farmhouse style storage pieces to give our home a little character. Here are some of my favorite finds:
Farmhouse Style Storage Ideas
1. Large Rustic Brown Metal Wire Wall Mounted Hanging Fruit Basket Storage Organizer Bin w/ Chalkboards – Can be used for produce, or anything else you need to keep organized. I thought it might be cute as a sock organizer in our laundry room. 
2. DII Everyday Classis Kitchen Design Ceramic Cookie Jar With Lid – Aqua – This is so cute – it would look much nicer than the plastic baggies I'm currently using for cookie storage.
3. 
Artland Oasis Carry-All Serveware, Galvanized Metal – This could be used for so many different things. I've seen it used for storing craft supplies and crayons, or condiments and utensils for a picnic.
4. Decorative Ladder – Reclaimed Old Wooden Ladder 4 Foot Rustic Barn Wood – I have always wanted one of these! For now, I think I need to wait – it would be just way to tempting for two 5-year-olds.
5. Rustic Hanging Wall Pocket Wire Mail/Storage Basket – This is supposed to be for mail, but I'd love to use it to store take-out-menus and community event fliers. 
6. Mills Floral Company Boxwood Round Wreath, Single Side 16″ – Not storage, but very farmhouse style and cute. This one is definitely on my wish-list!
Looking for more organizing and storage ideas? Check these out!
How Super Organized Moms Store All the Legos
Purse Organization With Pouches
Realistic Playroom Organization
FREE 10-Minute Tasks to Help You Declutter & Organize!

Get realistic, easy decluttering & organizing task checklists delivered to your inbox each week when you sign up for the Organizing Moms newsletter. Join over 8,000 moms who want less stress, less mess, and a more organized life!
New to this community? Start here, friend!