Are you spending your weekends running errands? Does it seem like you're just spending way too much time in the car? One way you can make more time for yourself is to automate your errands.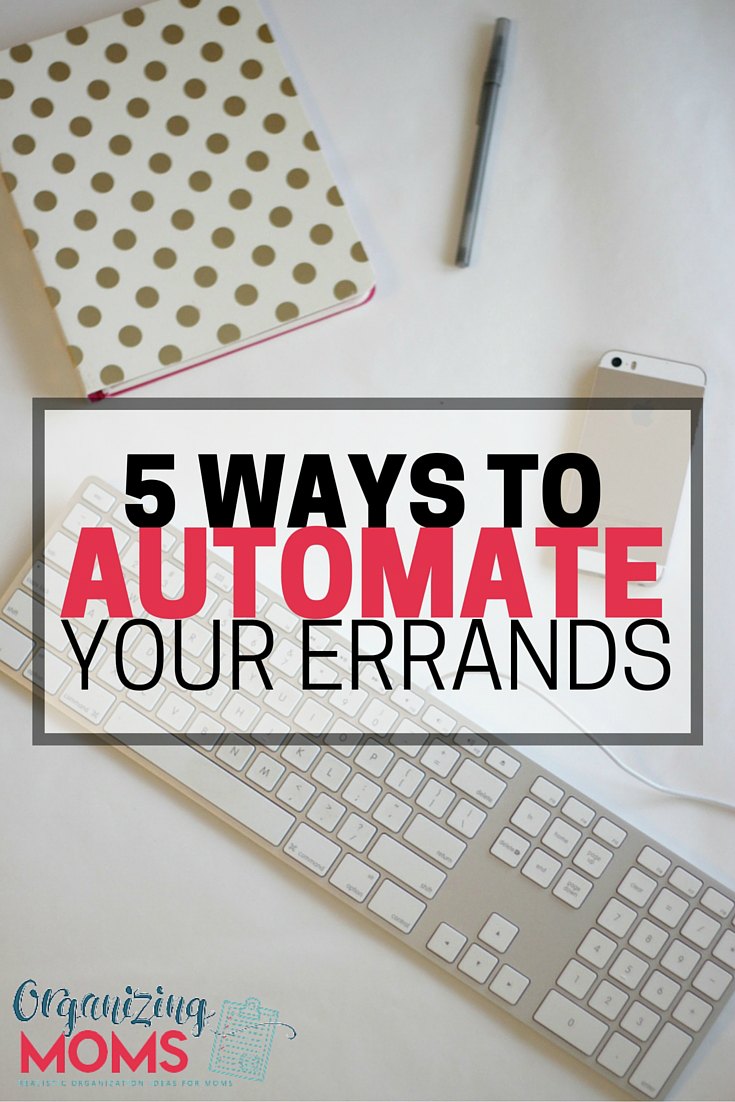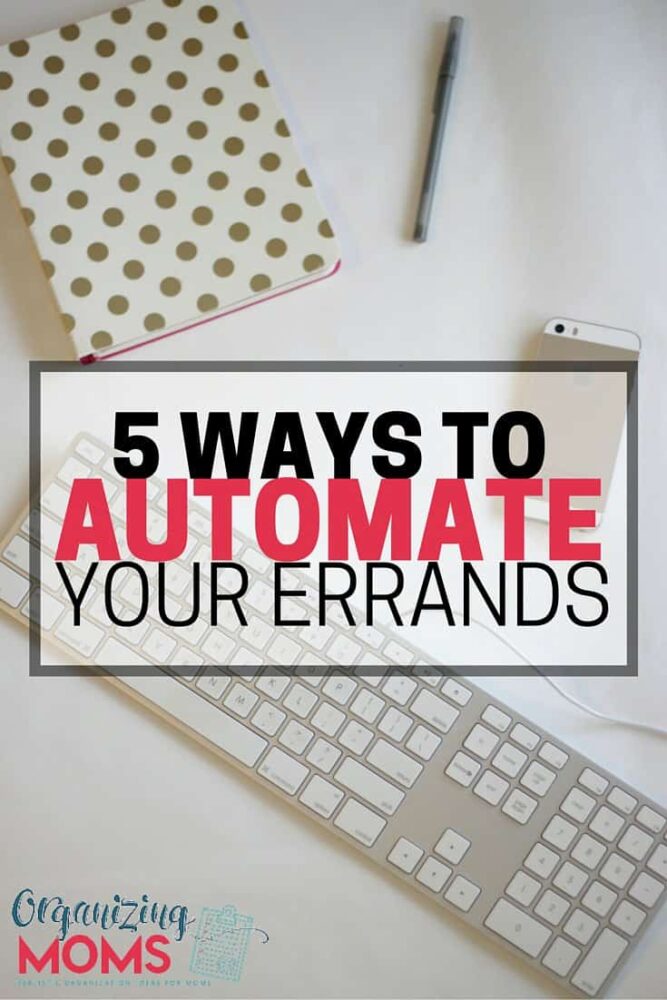 Ways to Automate Your Errands
Coupon via your mobile phone. I stopped cutting coupons a year ago when our family tried to make some changes in our diet. Even though I don't use coupons, I still take advantage of the Ibotta app. You can get discounts on groceries you purchase at any store just by scanning in your receipts. This eliminates the need to run from store to store to find the best deals. This morning I got $1.00 in cash back just for uploading a receipt. Click here to learn more about Ibotta. If you use Walmart Grocery pickup, sometimes you can get cashback if you first go through the Ibotta app. I did it this week and found a deal for $3.00 cashback if I ordered from Walmart's grocery pickup service. Check out the app to see if there are any special deals for the places you shop!
Become BFFs with Amazon Subscribe & Save. They carry pretty much everything, and you can set up your own schedule for when you want things to be delivered. I started using Subscribe & Save for diapers and wipes (a lifesaver for when my twins were born in the middle of a Chicago winter), and now I use it for food and personal care products. By signing up for the Subscribe & Save service you get a discount off of the regular price for each item. If you order 5 or more items each month, you get a bigger discount. Click here to learn more about Amazon Subscribe & Save.
Skip the health food store and shop online with Thrive Market. Thrive Market is an online health store that offers discounted prices on healthy foods and products. Although there is a yearly fee to join Thrive Market, their prices often beat the prices I see on Amazon or at my local health food store. One thing I love about Thrive Market is that they carry tomatoes in glass jars. I'm trying to avoid tomatoes in metal cans, and I haven't been able to find them anywhere else at a reasonable price. New customers can often receive a free bonus. Click here to learn more about Thrive Market.
Have someone shop for clothes for you via Stitch Fix. You can enter your preferences, size, and what types of clothing or accessories you're looking for, and a Stitch Fix stylist will put together a package filled with clothing selected for you. You only have to purchase what you want to after trying everything on. I don't usually buy everything I receive, but I like that the Stitch Fix stylists get me to try on things I would never consider buying. Stitch Fix has helped me get out of my fashion rut, and it's saved me money by keeping me out of the mall! Click here to learn more about Stitch Fix.
Investigate local options. Some communities have delivery service for milk, groceries, bottled water, and even produce. Many dry cleaners will deliver for an extra fee. With some online searching, you may be able to uncover even more local options for automating your errands.
By cutting back on the errands you do each week, you can open up a lot of time in your schedule. Have you tried to automate any of your errands? What works for you?
New to this community? Start here, friend!