Have you been considering cutting cable? Depending on how much your cable costs each month, cutting cable can save you hundreds  of dollars each year. If you're like most people, you'd love to see the savings, but you're worried about missing your favorite shows.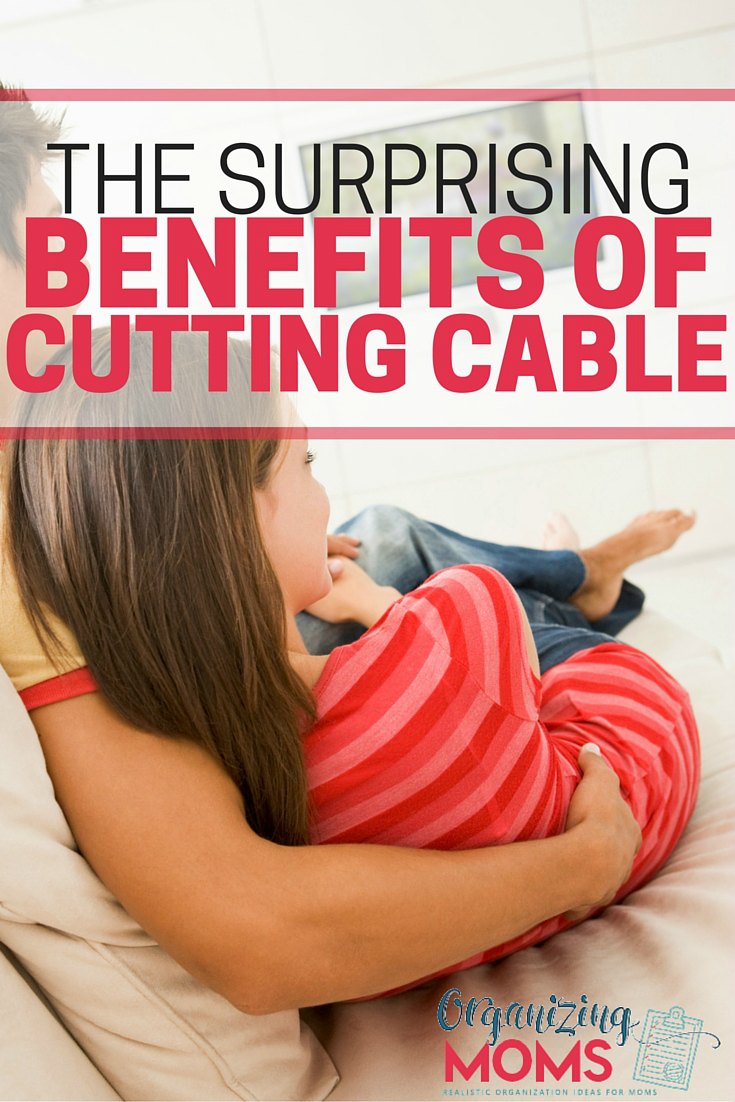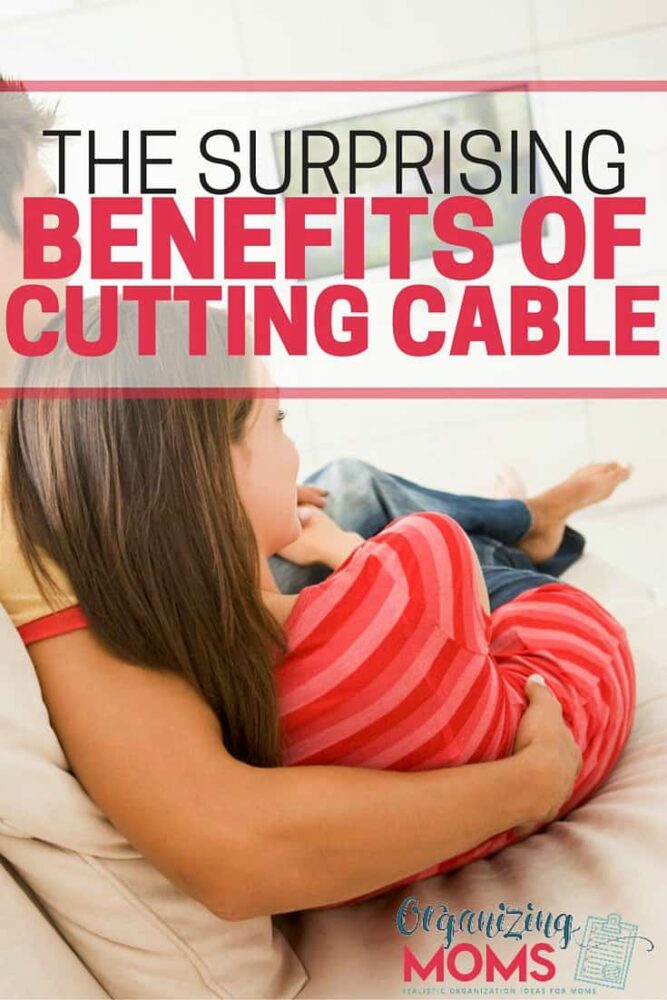 We were in the same boat a year-and-a-half ago. At the time we had one of those big, gigantic TV sets that were really hard to lift, and we weren't able to hook up our computer to the TV because it didn't have an HDMI cable. We thought we didn't really have any other TV-viewing options besides cable.
Then, we found out that we were moving across the country, so we decided to get rid of our huge TV, and get a lighter TV with an HDMI cable. We also decided not get cable at our new house. We wanted to see if we could get by with just streaming video and using a digital antenna.
Even though the digital antenna didn't work for our location, we loved not having cable anymore. Of course, we were thrilled to be saving over $1000 each year on cable expenses, but there were also some surprising benefits of cutting cable.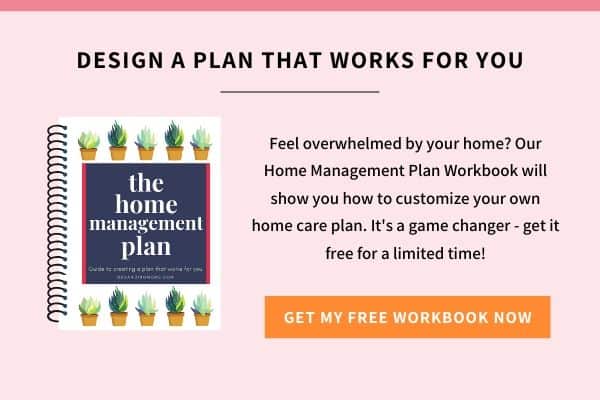 Surprising Benefits of Cutting Cable
Our kids don't see very many commercials. Believe me, we are not a screen-free family! Our kids watch their shows, but when we watch them via Netflix or Hulu. There are no commercials during the little kids programs. We didn't realize what a great thing this was until we stayed in a hotel, and our kids were exposed to commercials for toys. They were mesmerized, and they wanted to have everything they saw on the screen. I'm so glad we don't have to deal with that on a regular basis!
We have more viewing options. I really thought we'd only be watching two or three shows a week. Just via Hulu alone, we've found tons of new shows that we probably never would have considered. Not having cable caused us to try new types of shows, and figure out ways to have access to the shows we really wanted to see.
We have fewer devices running in our home. We just have a wireless modem – no DVR, no cable box. This saves energy and space.
Fewer repairs and calls to the cable company. Our wireless provider does have outages from time to time, but not nearly as many as our old cable provider did. I love that I don't have to argue with the cable company about paying for repairs to our cable when it doesn't work. I love not spending hours on hold. Love, love, love!
Now that we've gone for a year without cable, I don't think we'd ever go back to it. There's really nothing we miss about cable TV.
Have you cut cable? What are some of the benefits you've seen?
New to this community? Start here, friend!