How to declutter your house in one week. A declutter challenge to jump-start your organization and clear your space.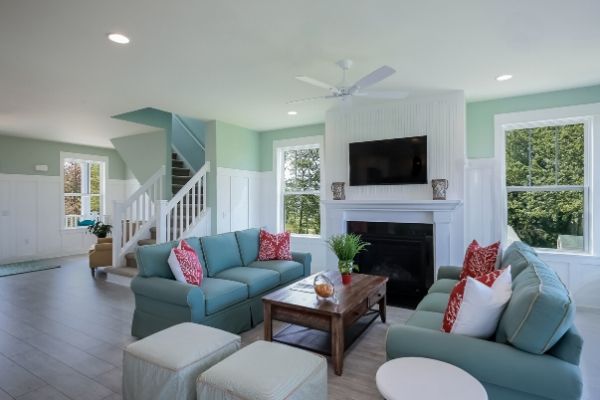 Declutter Your House in One Week
Whether you have company coming to visit, or you just need a whole house refresh, setting aside a week to declutter your house is the perfect way to restore calm and order to your home.
Dedicate a few hours each day to decluttering, and you'll see amazing results.
In this article, you'll learn how to declutter your house so it looks better.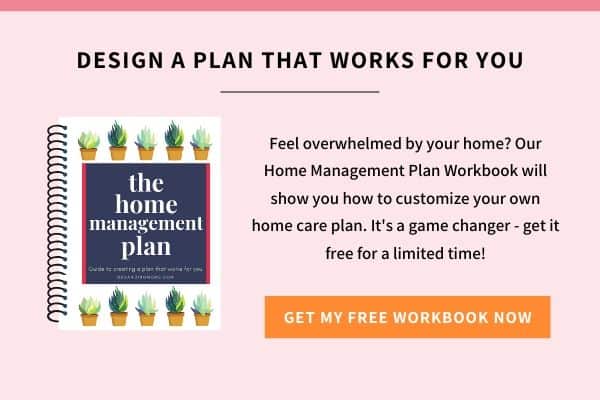 We're not going to dig into drawers and closets – for this week of decluttering, you'll work on the things that are out in the open.
That way, your home will look more orderly and serene.
You'll feel better about having guests over for a visit, and you will feel more comfortable in your space.
Related: How to Declutter and Organize Your Space
Before You Start Decluttering
Before you begin, do the following things:
Take pictures of all the areas of your home you're going declutter this week with your phone or a digital camera. These will serve as "before" pictures, and they also help you find clutter that you might not have noticed.
Gather supplies:

Garbage bags (for trash)
Boxes (for donations)
Baskets (for items that need to be relocated or put away)
How to Declutter Your Home
Day 1 – Declutter the Junk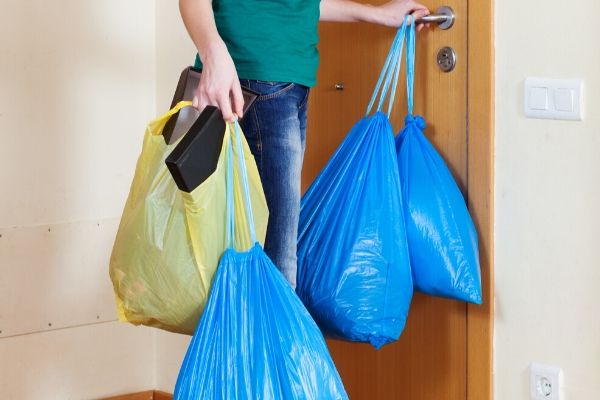 Trash
Today is all about getting rid of trash and junk that's lying around.
Grab a large garbage bag, and start walking around the house and picking up anything that's junk, and throw it away.
Throw out things like wrappers, broken toys, junk mail, used tissues and napkins – anything that's obviously trash.
Put Away
Next, survey your space for things that need to be put away.
If you see an item, and you know where it should be stored, put it away.
If you're not totally sure where it goes, but you know it belongs in a different room, put it in that room.
Enlist the help of your family if a lot of the items belong to them.
But if they're not around or just not cooperating, relocate their items to the correct room so they're out of your way.
Related: How to Declutter Your Home So You Love It!
Day 2 – Declutter the Kitchen
The kitchen is the heart of the home, so that's where we're going to declutter on day two.
The goal for today is to clear off all surfaces in your kitchen.
Don't waste your time organizing drawers and cabinets.
For now, you're clearing space, and creating calm.
There will be plenty of time to organize individual cabinets, drawers, and pantries after you've finished your 7 days of decluttering.
Start with Your Dishes
If you have clean dishes in your dishwasher, put them away.
Wash all dirty dishes. Use your dishwasher, wash by hand, or do a combination of the two.
Give your kitchen sink a good cleaning. Here's how you can easily shine your kitchen sink.
Put all clean dishes away
Declutter Your Kitchen Countertops
Anything that you don't use every day or two can be stored somewhere else in your kitchen.
Put as much stuff away as you can.
When you find items that don't belong in the kitchen, put them in a basket to be put away.
Get Rid of Items as You Go
When you find things that you're ready to get rid of, throw them away.
If you have some items you'd like to donate, put them in your donate box.
Put away
When you're done decluttering your kitchen, remember to put away the items in your basket of things to put away. You'll need to use that basket again tomorrow when we tackle the Living Room.
Day 3 – Declutter Living Area
Today you're going to declutter the living area where you spend the most time.
Or, if you're decluttering because you're going to have guests soon, declutter the living area where you'll be spending time with your guests.
Declutter in a Circle
Make sure you have all of your supplies with you, and start decluttering in one corner of the room.
Move clockwise around the room, decluttering as you go.
Put decluttered items into your trash bag, donate box or basket of things to put away.
Look at Your Before Pictures
Now that you've cleared some of the clutter, take a look at your "before" picture of the living area.
What looks cluttered in the photo?
Do you have home decor items that you no longer love that you could donate?
Are the pillows on your sofa looking ratty?
You'll probably see more things you want to declutter when you look at your before pictures with a fresh set of eyes.
We often become "clutter blind" to the stuff we see every day.
Looking at photographs of our spaces helps us find more opportunities to declutter.
Related: Easy 5-Minute Decluttering Tips for a Peaceful Home
Day 4 – Declutter Bathrooms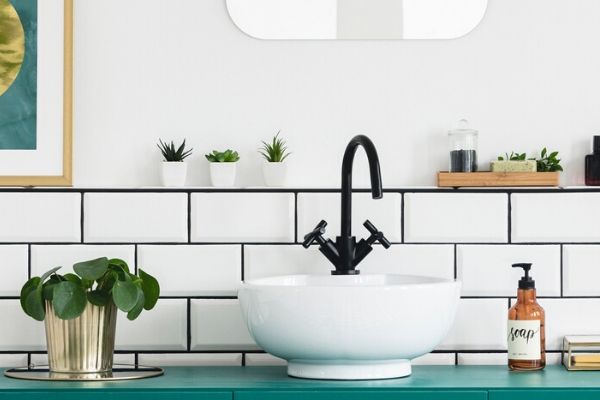 If you have multiple bathrooms in your house, focus on the bathrooms you use most.
And if you're decluttering because you want your house to be nice for guests, be sure you focus on the bathrooms your guests will use.
Dirty Linens to the Laundry
Grab all dirty clothes, towels, washcloths, etc. and put them in the laundry.
This will start to clear out the space so you can work faster.
If you have rugs or fuzzy toilet seat covers that are past their prime, now's the perfect time to get rid of them.
Clear the Surfaces
Put away, or throw away on countertops, on top of the toilet, and in the shower.
Only keep things out that absolutely need to be out.
Store extra shampoos, conditioners, lotions, etc. under your sink, in a closet, or in a basket.
Put toiletries in containers
Nothing looks more cluttered than makeup, hairbrushes, and curling irons strewn about on a bathroom counter.
Put these items in containers so you can easily grab them to use, and then put them away.
If you don't have any containers, you can use shoeboxes or cardboard boxes until you can find something you like.
The goal is to get everything off the surfaces and make your bathroom look streamlined.
Day 5 – Declutter Entryway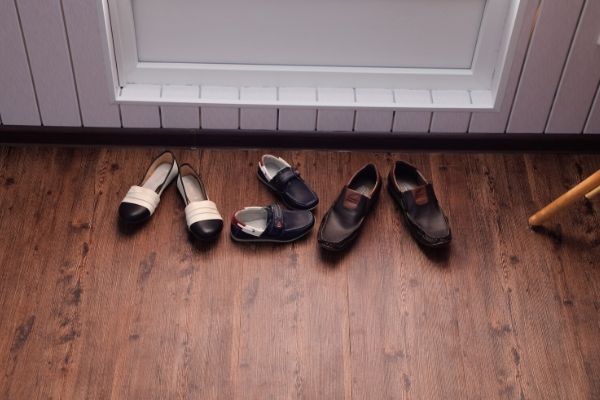 Not only is the entryway to your home the first thing that guests see, it's the first thing you see when you come home.
If you enter your home and see a neat, clutter-free space, it affects your entire mood.
Hang coats and put away items
Hang up any coats, sweaters, or other things that were dropped at the front door.
Throw out any trash (paper cups, receipts, etc.), and return items to their designated spots.
If you kick off your shoes at the door, consider putting a shoe organizer by your front door to contain the shoe clutter.
We used to use a shoe rack, but it didn't work for us.
We finally settled on keeping a big basket by the front door that's just designated for shoes.
Give the area a good sweep
Although dirt and dust aren't technically clutter, they give off a cluttered appearance.
Give your entryway a good sweep – especially if pine needles, leaves, or rocks tend to accumulate by your front door.
Day 6 – Declutter Bedroom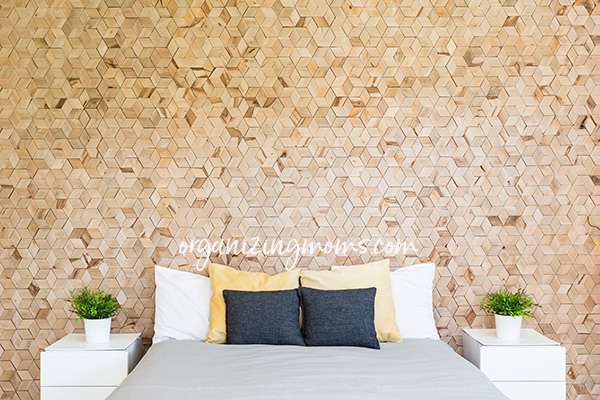 You spend a big percentage of your life in your bedroom, so make it a calm retreat!
Put away clothes
Grab clothes off the floor, chairs, etc. and put them away.
If they need to be washed, bring them to the laundry.
Clear off surfaces
Declutter the tops of surfaces like:
Nightstands
Dressers
Shelves
Chairs
Storage benches
Declutter decor
Look at the home decor items in your room and decide whether you really want to hold on to all of it.
Pay special attention to the number of pillows on your bed. If they end up spending most of the time on the floor, they're not doing anything to make your room look nice. Get rid of them, and enjoy the more streamlined look.
Day 7 – Declutter Paper + Final Surface Declutter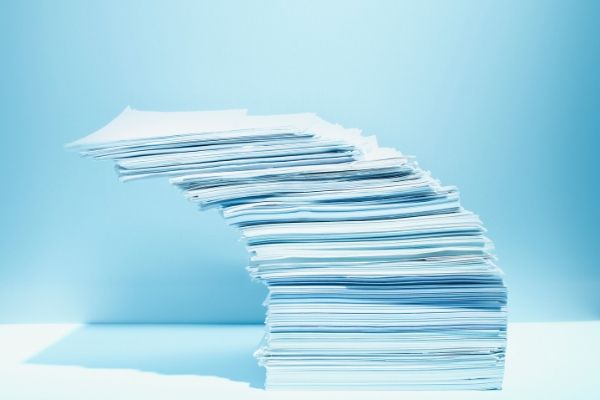 On the last day, go through your entire house and find paper that you can declutter.
It could be magazines, newspapers, coupons, flyers – get rid of as much of it as you can.
If you haven't already, take papers off your refrigerator.
Related: See How I Set Up My Paper Organization System
Final Surface Declutter
Go through all of the rooms you decluttered this week, and try to find items to declutter that you may have missed before.
Check your before pictures you took at the beginning of the seven days, and see if you can find more things that need to go.
Declutter Before and After
Take "after" pictures of the areas you declutter.
You'll be amazed to see how much progress you made in a week.
Congratulations!
Declutter Challenge
If you liked this challenge, sign up to get 10-Minute Decluttering Tasks delivered straight to your email inbox.
Keep your decluttering momentum going with this new declutter challenge:
FREE 10-Minute Tasks to Help You Declutter & Organize!

Get realistic, easy decluttering & organizing task checklists delivered to your inbox each week when you sign up for the Organizing Moms newsletter. Join over 8,000 moms who want less stress, less mess, and a more organized life!
More Resources to Help You Declutter Your House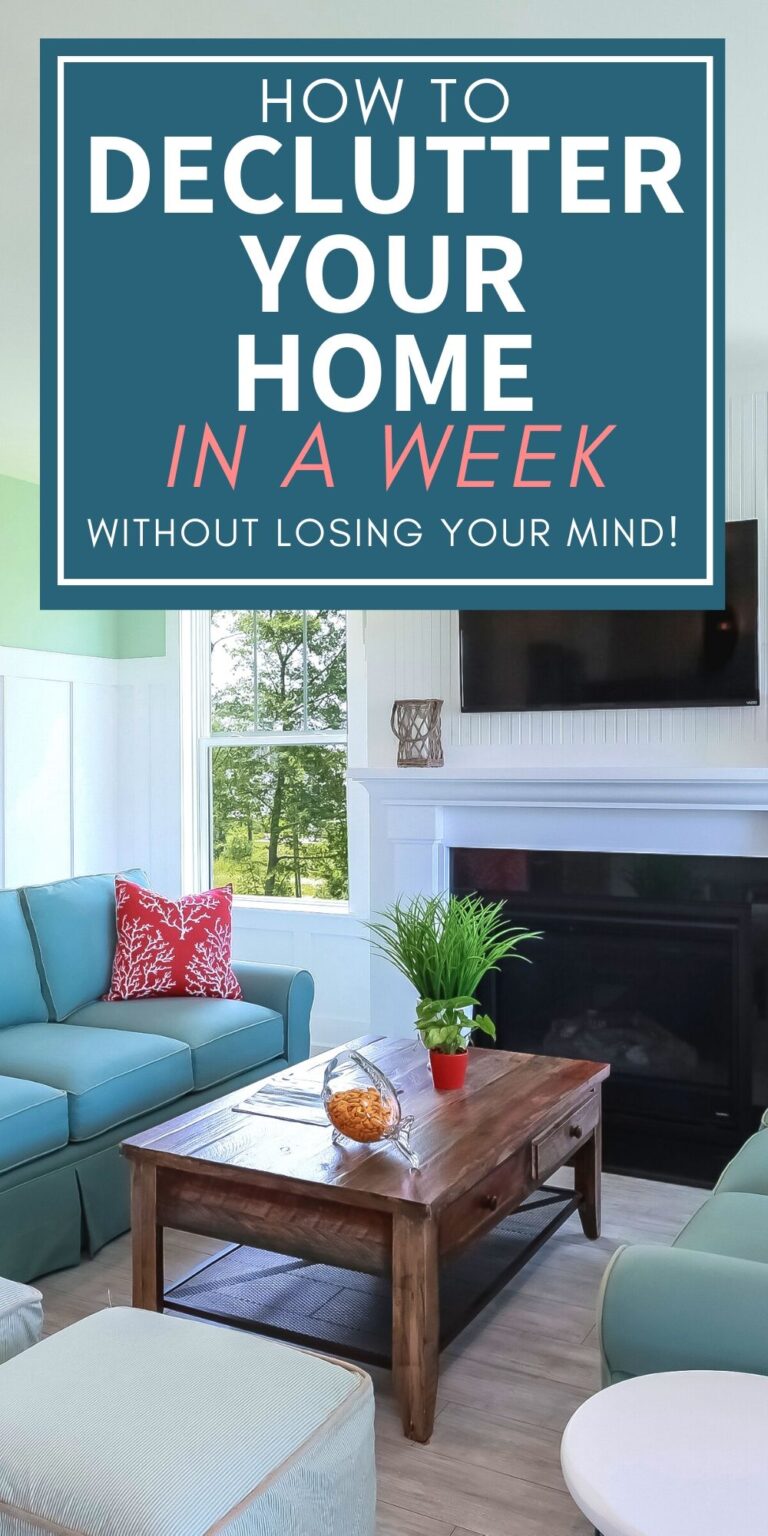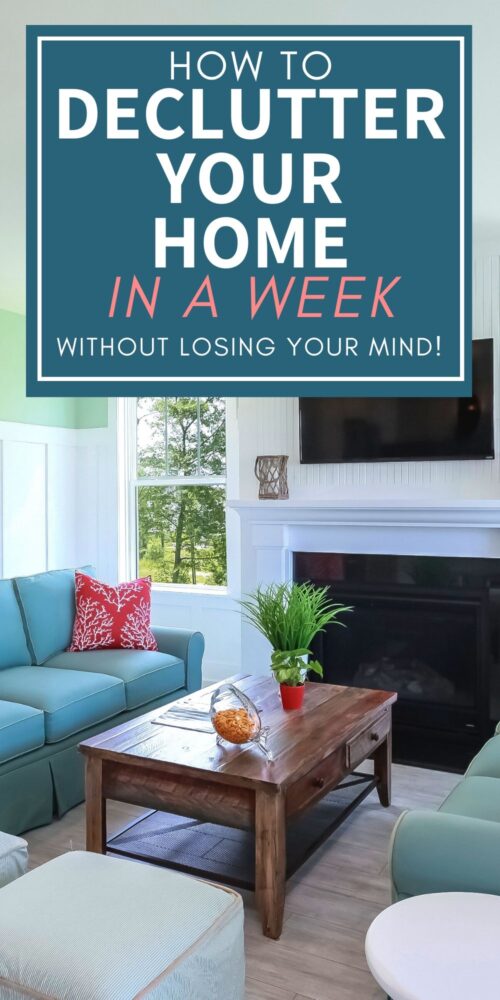 New to this community? Start here, friend!