Here is how to cut down on everyday chores and enjoy more free time by automating household tasks.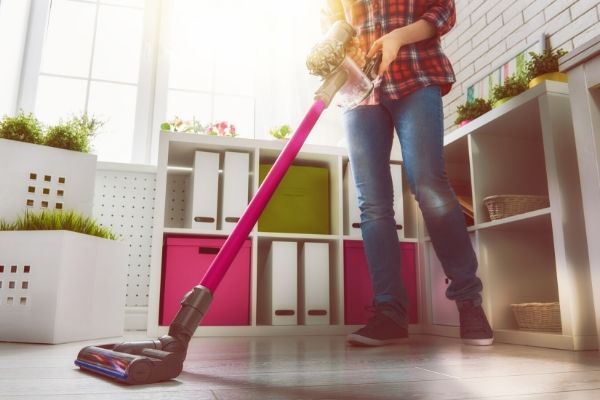 Ready to shorten your to-do list by automating household tasks? Everyone wants more time in their days. We live in a fast-paced world, and as parents, our to-do lists are never-ending. Fortunately, there are several things you can do to automate your home management tasks.
By "outsourcing" some of your most time-consuming chores, you can gain back hours each week. That will give you time to rest, work on a passion project, or spend more time with friends and family.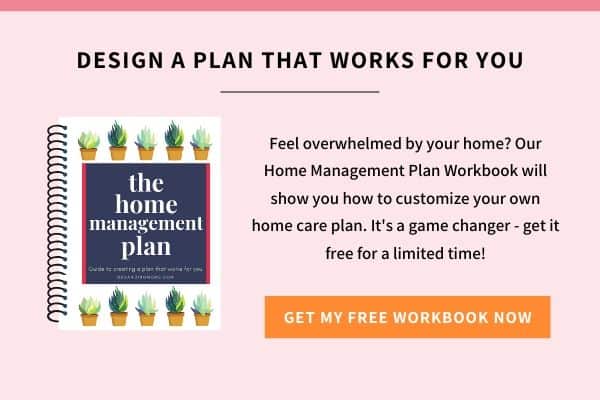 Automating Household Tasks
Grocery shopping – If you have grocery pickup near you, USE IT! It's such a timesaver. I like Wal-Mart grocery pickup because it's free! Go here learn more about it and get $10 off your first order. Would you rather have your groceries delivered? Amazon Fresh can bring your groceries to your home – go here to learn about their free trial.

Meal planning – Outsource the planning of meals with a service like Eat at Home. They make a meal plan for you each week, along with a grocery list, recipes, and cooking instructions. A great way to save time and money! Now if only we could find a way to automate washing dishes…
Shopping for household staples. I love going to Costco to stock up on basics, but it really takes a lot of time. And when I'm going with kids in tow, it's not always a pleasant experience. For things like toilet paper, paper towels, shampoo, razors, and other things we know we're going to buy again and again, I like to set up a recurring order that's shipped to our house. You can do this via Amazon Prime Pantry, Target, and even some office supply stores. If you find yourself buying the same things over and over, this could save you several trips to the store. And, often you get a discount for setting up a subscription! If you use Alexa, you can ask "her" to add something to your order.
Buying replacement air filters. We NEVER remembered to do this until we signed up for a subscription service that delivers our air filters to our house right as they need to be replaced. Seeing the filter package on our doorstep serves as a friendly reminder that we need to swap out our old filter. And, it saves us a trip to the hardware store. Go here to get a free trial to FilterEasy and try it out!
Picking up prescriptions – Many insurance companies offer a prescription delivery program for medications you take regularly. Check with your doctor or insurance provider to see if there are any delivery options available to you. Some pharmacies like CVS also have a prescription delivery service that automatically sends you your medications.
Coordinating schedules – Use a free app like Google Calendar to sync schedules with your whole family. This is a HUGE timesaver, and it's nice to be able to see what's going on with your entire family's schedules at a glance.
Reminders – Use the reminder function on your phone to help you remember to complete important tasks. Whether it's something that you need to do today, or a year from now, setting reminders as a backup can help you remember
Organizing financial information – Using a free service like Personal Capital can help you organize all of your accounts, investments, and financial information in one place. Use this referral link and get a $20 bonus when you sign up.
Laundry – Did you know that some dry cleaners offer a laundry service? It's true! If you're feeling behind on laundry, call around and see if there are any local places that will do your laundry for you. Drop off your dirty laundry, and pick up your clean clothes a few days later. I haven't tried this yet, but I really want to!
Programmable washing machines – Many washing machines are programmable, so you can set them to run at a time that's good for you. So, you could set the machine to run a couple of hours before you can be there to switch your laundry over to the dryer.
Vacuuming – You can program many robotic vacuum cleaners to vacuum for you at designated times. Once you have a regular schedule going, you'll notice a lot less dirt on your floors. Many robotic vacuums come with devices with infrared beams that make sure it stays out of areas you don't want it to vacuum.
Mowing – Just like robotic vacuum cleaners, you can purchase robotic mowers that will mow the lawn for you while you relax.
Mopping – You guessed it – there are robotic mops too! I've heard mixed reviews about these, so it might be better to outsource mopping or do it yourself. Especially if you have hardwood floors.
Setting the thermostat – Smart home devices can help you adjust your thermostat to different temperatures for when you're home and away.
Related: How to Simplify Your Life with Grocery Pickup
Hiring Help for Home Management Tasks
Sometimes it just makes sense to hire a service to help you with common household tasks. Whether you're physically unable to do some things around the house, or you just want to build more time into your day, here are some things you could hire out:
House cleaning
Lawn maintenance
Window washing/power washing
Carpet cleaning
Meal prep
Organizing/unpacking
Other household chores
Sometimes people feel ashamed about hiring help. Please don't! If you can make room in your budget to have someone help you out with things at home, go for it! Once you see what a difference it makes to have someone help you out, you'll be glad you hired someone.
More Ideas for Automating Household Tasks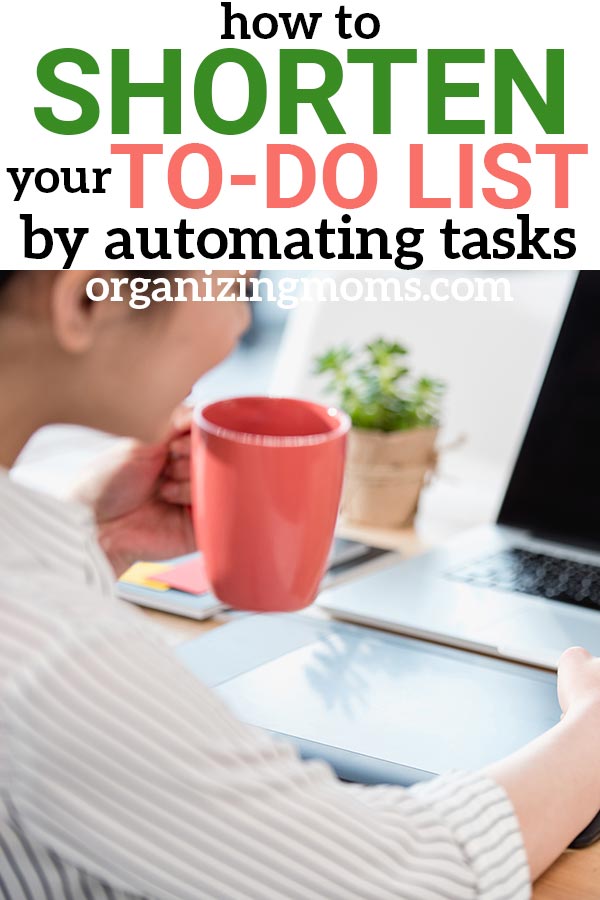 New to this community? Start here, friend!