This is a sponsored post written by me on behalf of Tom's of Maine. All opinions are 100% mine.
Have you been looking for ways to cut down on waste in your home? During Earth Month, many of us start to re-think the way we run our households, and we look for less wasteful alternatives. Especially if you're in the midst of spring cleaning and decluttering your home, the amount of waste your household produces can become painfully obvious.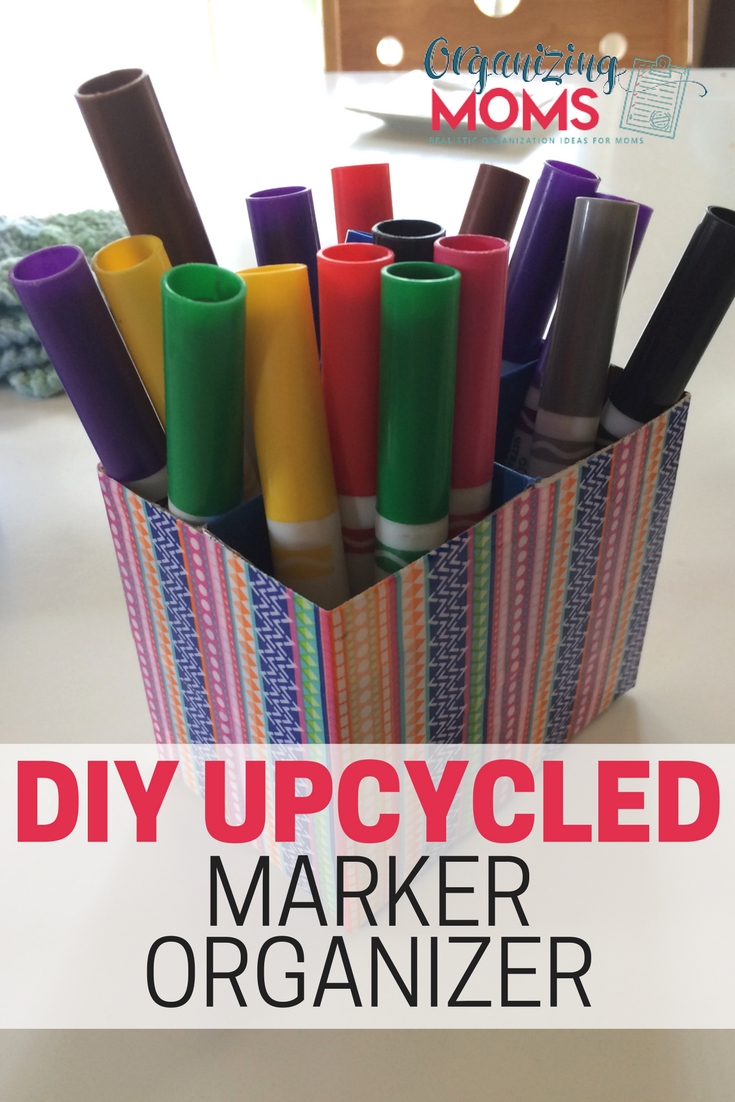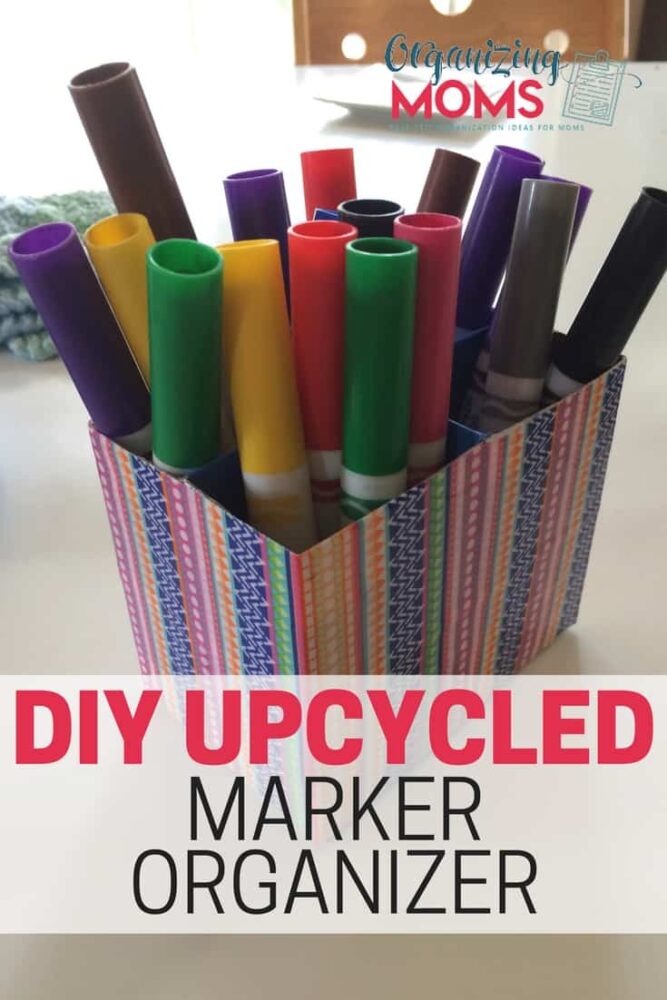 One way our family tries to lessen our impact on the planet is by using products with no artificial colors, flavors, fragrances or preservatives, that are not tested on animals. It can be challenging to find products that meet all of those requirements!
That's the reason why we use Tom's of Maine for many of our personal care products. Tom's of Maine uses the following standards when creating all of their products: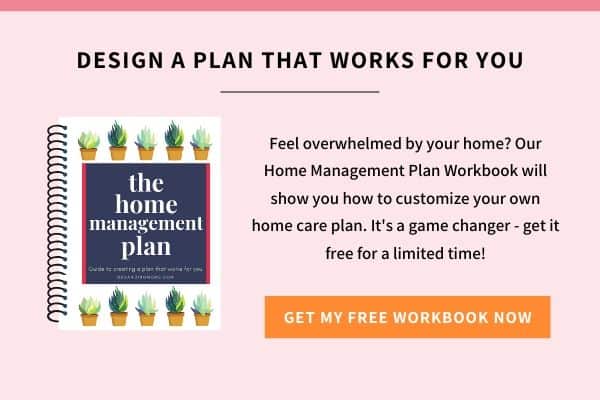 Standards for Natural
Standards for Sustainable
Originating from recyclable or renewable plant-based resources
Striving to reduce waste through recycled content, recycling, and biodegradability
Promoting the use of sustainable growing and harvesting practices
Standards for Responsible
Delivering value to our consumers
Sufficient research conducted to show safety and efficacy
Purposeful in system of ingredients, with complete transparency about the purpose and source of the ingredient
Sourced from suppliers and regions which promote basic human rights
Honesty in all claims made for ingredients, packaging and products
Conform to the requirements of regulatory authorities (Food & Drug Administration and Federal Trade Commission) and other professional organizations with which we have chosen to partner (American Dental Association)
Visit Toms of Maine's website for more information.
One of the best things about Tom's of Maine is that you can find their products at Target! No need to scour the internet to find what you need.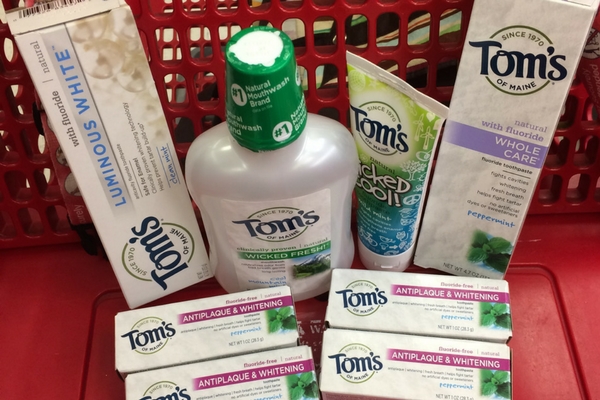 I recently took a trip to Target to stock up on some of our favorite Tom's of Maine products. Target had a 10 percent discount Cartwheel offer for several of their products, including the Tom's of Maine Toddler Value pack, which is a Target exclusive.
While I was there, I snagged a few of our family favorites. As I was shopping, I was inspired to upcycle the product packaging into a new organizer!
Reusing Packaging
After our shopping trip to Target, I decided to make a few organizers as part of the Less Waste Challenge, which challenges families to reduce their waste by a pound each week. (You can participate in the Less Waste Challenge too – use the hashtag, #lesswastechallenge, and post your waste-saving strategies to social media!)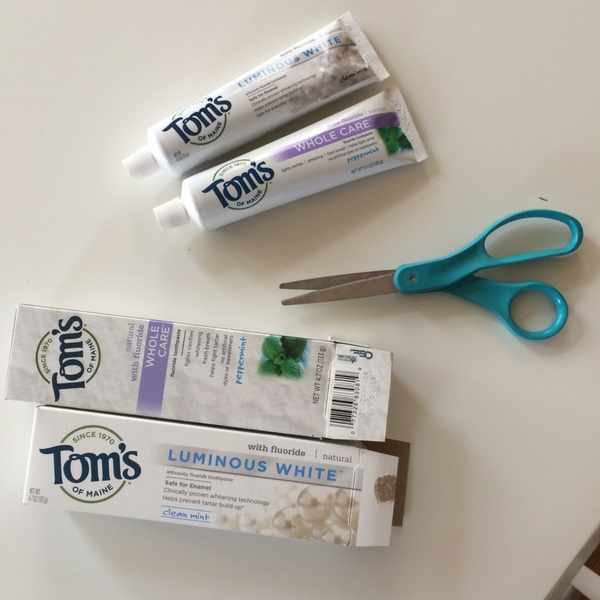 Several of the toothpaste tubes we bought came in cardboard boxes, so I used them to make a marker organizer for our kiddos.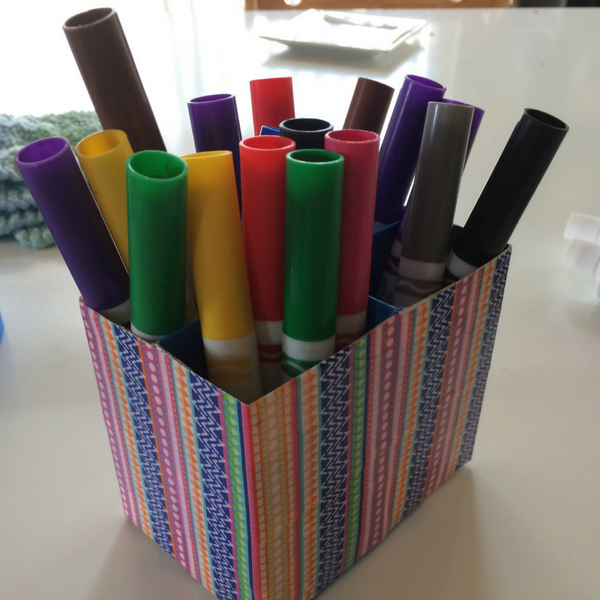 We've been keeping the markers in an old shoebox filled with markers, crayons, and other craft supplies for a while now. Since markers are a favorite in our house, I made the markers their own organizer.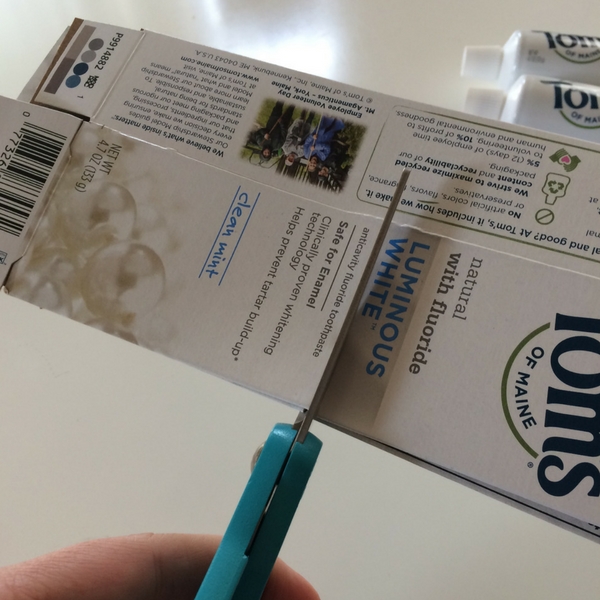 First, I cut two toothpaste boxes in half.
Then, I put the boxes back together, and taped them together using some painter's tape I had on hand.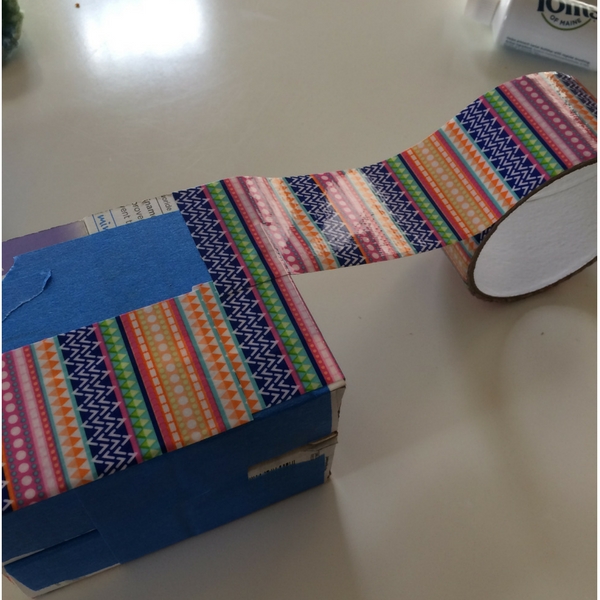 Once the boxes were held together snugly, I used some pretty tape I've had around for a long time. I was hoping I'd be able to use it up with this project!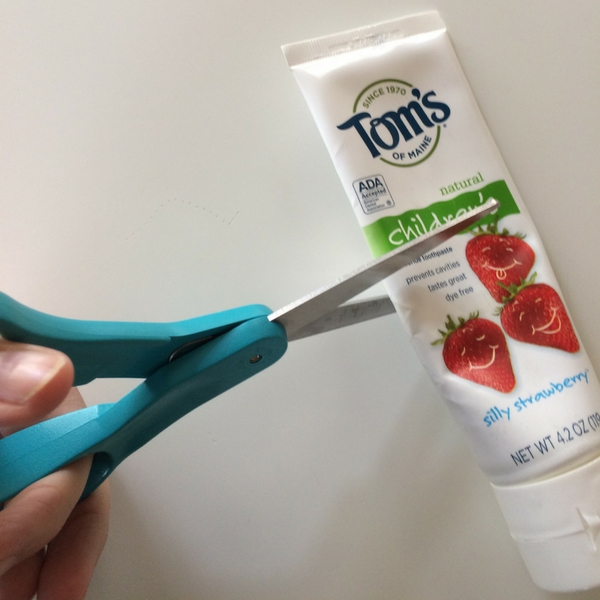 The Tom's of Maine toothpaste tubes are recyclable through Terracycle, but I decided to use one of our old toothpaste tubes to make a funnel.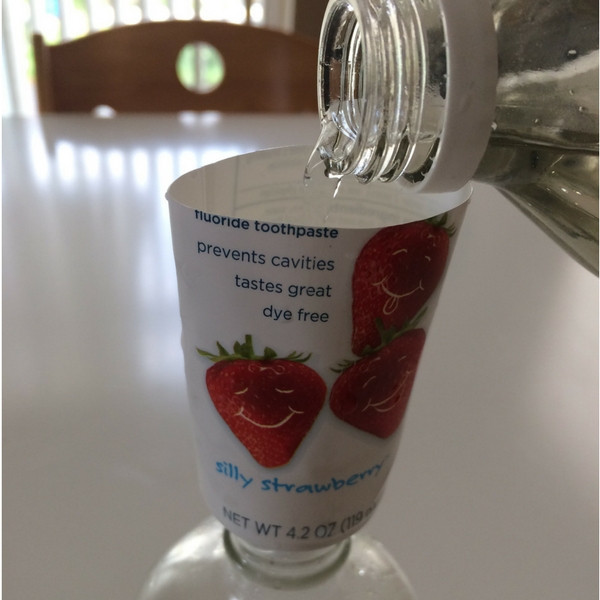 Lately I've been making a lot of homemade cleaning products, and this toothpaste tube fit perfectly in my spray bottle as a funnel. Now I won't waste as many ingredients by spilling when I'm trying to mix cleaning solutions!
Interested in taking part in the Less Waste Challenge? Use the hashtag #lesswastechallenge on social media, and show us your less waste ideas!
Looking for more DIY Ideas? Check out these projects:
DIY Room Divider on a Budget – How to make a room divider using things you probably already have!
New to this community? Start here, friend!